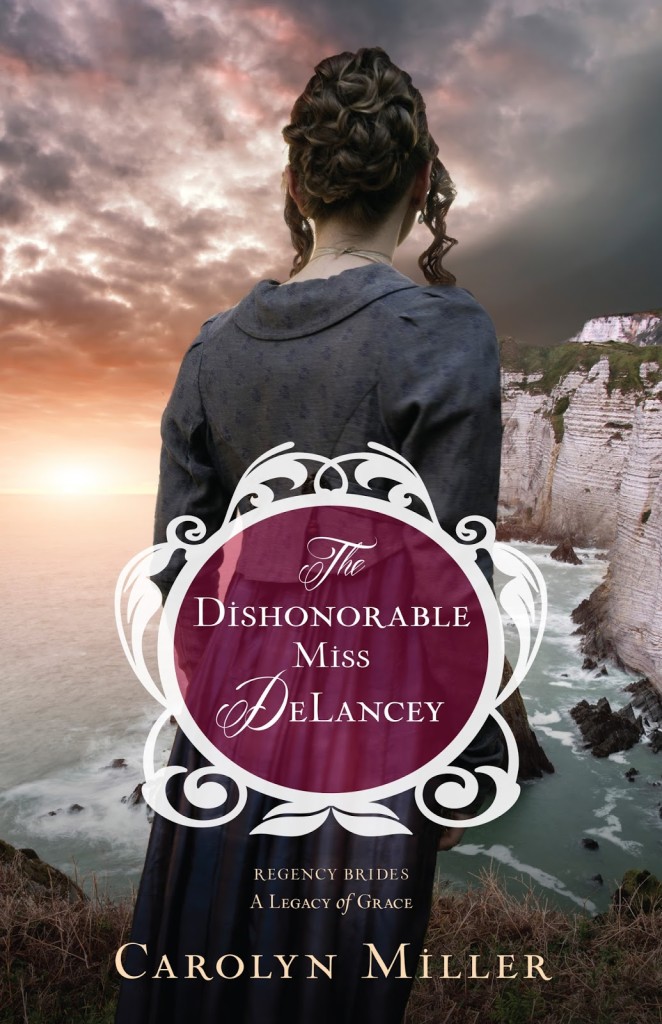 Synopsis:~
Will a damaged reputation and desire for society's approval thwart the legacy of grace?
Tainted by scandal and forced to leave London for the quieter Brighton countryside, the Honorable Miss Clara DeLancey is a shadow of her former society self. She's lost the man she loved to another and, in a culture that has no patience for self-pity, is struggling with depression. A chance encounter brings her a healing friendship with the sisters of an injured naval captain. But Clara's society mama is appalled at the new company she's keeping.
Captain Benjamin Kemsley is not looking for a wife. But his gallant spirit won't let him ignore the penniless viscount's daughter–not when she so obviously needs assistance to keep moving forward from day to day. Can he protect his heart and still keep her safe?
When they're pushed into the highest echelons of society at the Prince Regent's Brighton Pavilion, this mismatched couple must decide if family honor is more important than their hopes. Can they right the wrongs of the past and find future happiness together–without finances, family support, or royal favor?
My take:~
I was charmed by Carolyn Miller's The Dishonorable Miss DeLancey, her third and final Regency Brides: A Legacy of Grace novel. A sweet tale that Regency lovers will enjoy, that has links to the first story, The Elusive Miss Ellison. While I recommend reading the first two books in the series to get the most from the final story, I was able to engage with the characters and didn't find it detracted too much from my reading enjoyment. Ben and Clara are interesting characters that wrestle with their place amongst England's elite for very different reasons, and it's their transformation, particularly Clara's, that is the focus of the novel. Faith themes are clearly wrought and Miller remains true to the Regency writing style. I'm looking forward to reading more from this Australian (yay!) writer as she commences a new series in March 2018 with Winning Miss Winthrop.
With thanks to the author from my review copy
Relz Reviewz Extras
All Things Miller @ Relz Reviewz
Visit Carolyn's website and blog
Buy at Amazon: The Dishonorable Miss DeLancey or Koorong