I had lots of fun with this post and am delighted to bring you some recent indie releases and a few to look forward to from some of my favourite authors! This is not a traditional cover art post as I wanted to highlight some ripper bargains as well as a few novels I found as I went book stalking on Amazon.
Serena Chase's Intermission is brilliant – cover and story. I've had the pleasure of reading it and it is wonderful. If you love Jenny B. Jones, this one is certainly for you.
The two collections I'm highlighting here are exceptional value. We've Only Just Begun has seven series starter novels which I think is a brilliant idea to introduce readers to a series they can go on and enjoy. I highly recommend Tamara Leigh's Leaving Carolina (Axel is one fab hero!) and Susie May Warren's Where There's Smoke. And all for 99 cents! And I can't go past the Aussie Summer Christmas Collection because…they are all set in my amazing country
Four of the authors are Australian so I know there will be authenticity with these novellas.
Tamara Leigh is releasing another time travel romance and Sibella Giorello provides a new Raleigh Harmon novel for fans – love the cover, don't you? Heather Day Gilbert and Christy Barritt are back with romantic suspense/mystery novels. I've heard great things recently about Sarah Monzon and Jennifer Rodewald and for variety, check out Misty Beller's historical romance and Robin Jones Gunn's latest Christy and Todd novel with a baby in tow! While I never read the Christy Miller series, I'm fascinated that Robin is continuing her story as a young married woman and now mother.
Love to hear your thoughts on these novels and covers.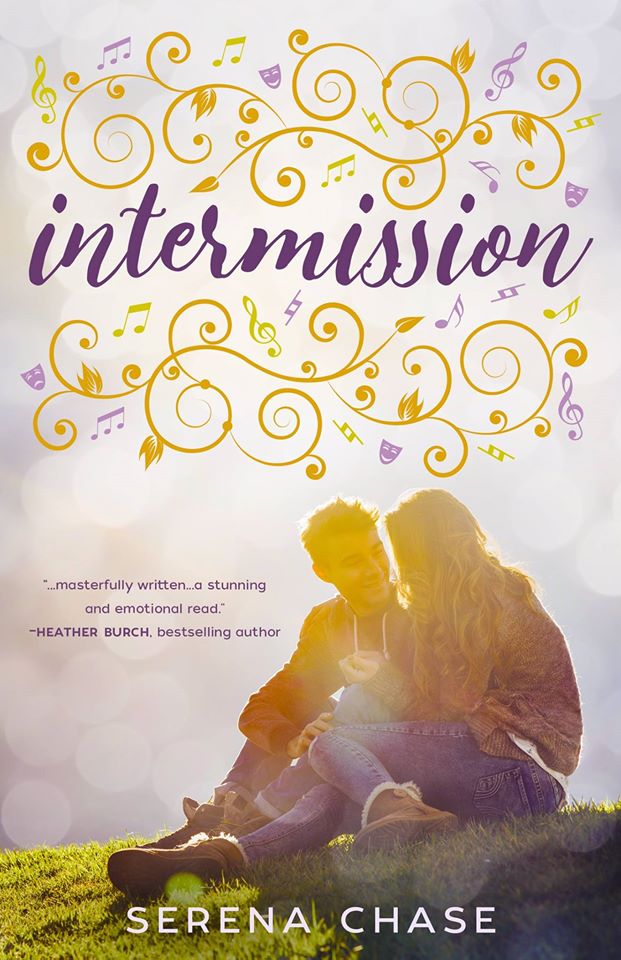 We are starlight on snow. The reflection of something already beautiful—absorbed, reflected, and remade into something . . . more.
And this kiss . . .
This kiss is everything I've needed to say . . . and longed to hear.
Sixteen-year-old Faith Prescott eagerly awaits the day she will exchange her small Iowa hometown for the bright lights of Broadway, but her success-driven parents want her to pursue a more practical career, labeling "artsy" people—including their daughter—as foolish dreamers worthy of little more than disdain.
When Faith meets nineteen-year-old Noah Spencer she discovers someone who understands her musical theatre dreams . . . because he shares them.
Faith's mother despises everything about Noah—his age, his upbringing . . . even his religious beliefs—and she grasps at every opportunity to belittle his plans to study theatre and pursue a stage career. When those criticisms shift further toward hostility, resulting in unjust suspicions and baseless accusations, an increasingly fearful stage is set for Faith at home, where severe restrictions and harsh penalties are put in place to remove Noah Spencer from her life.
But Faith has never connected with anyone like she has with Noah, and no matter how tight a stranglehold her mother enforces to keep them apart, Faith will not give him up. Behind the curtain, Faith's love for Noah continues to grow . . . as does her determination to hold on to her dreams—and him—no matter how high the cost.
November, 2016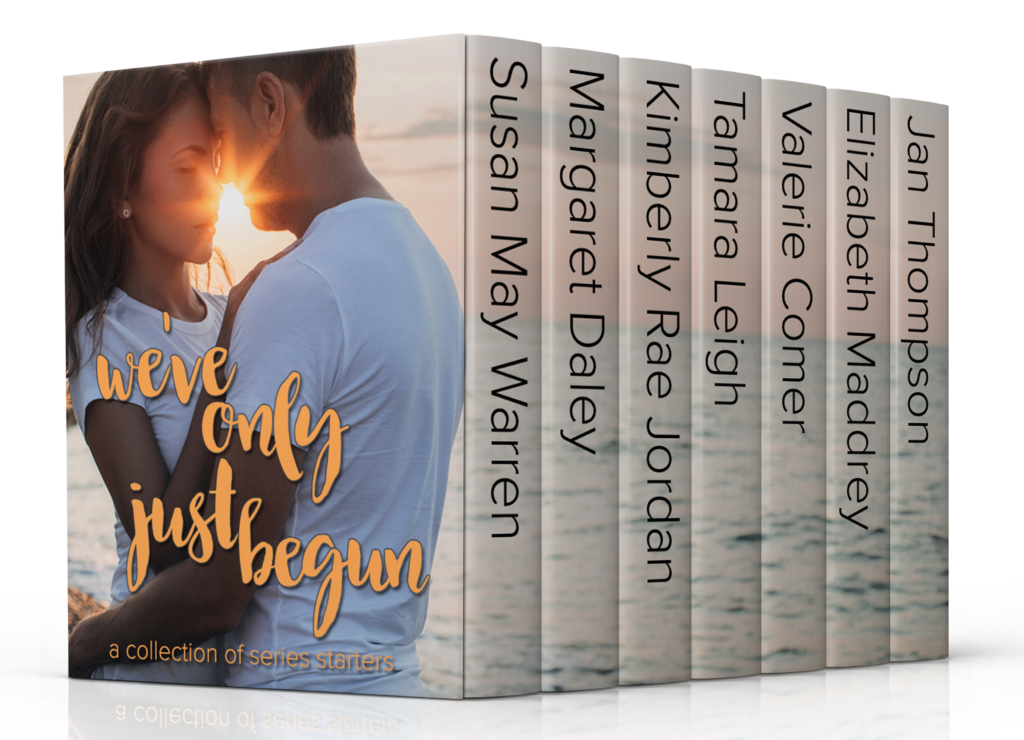 We've Only Just Begun: Seven Series Starters from Your Favorite Inspirational Christian Romance Authors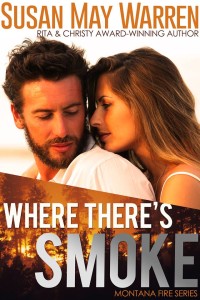 Where There's Smoke (Montana Fire Book 1) by RITA, Christy, and Carol Award-winning, and USA Today Bestselling Author Susan May Warren
Years ago, smokejumpers Jed Ransom and Kate Burns spent 24 terrifying hours saving each other from a wildfire. They had no idea it would ignite a fire inside of them—a flame they both deny. When a raging wildfire in the mountains of Montana brings them together, They have no idea the love they've been running from is about to ignite.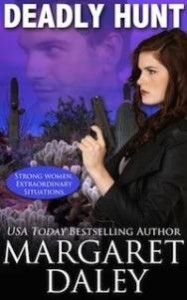 Deadly Hunt (Strong Women, Extraordinary Situations Book 1) by USA Today Bestselling Author Margaret Daley
All bodyguard Tess Miller wants is a vacation. But when a wounded stranger stumbles into her isolated cabin in the Arizona mountains, Tess becomes his lifeline. When Shane Burkhart opens his eyes, all he can focus on is his guardian angel leaning over him. And in the days to come he will need a guardian angel while being hunted by someone who wants him dead.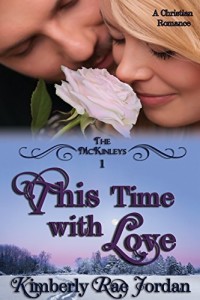 This Time with Love (The McKinleys Book 1) by USA Today Bestselling Author Kimberly Rae Jordan
Staci Moore feels safe in her new life in Minnesota where she was busy raising her young daughter after leaving Los Angeles, but that all changes when Eric McKinley shows up. Not only is he the man she'd loved, but he is also the father of her daughter. Eric is shocked to discover that the woman who had disappeared from his life is living in the same city as him with the daughter he knew nothing about. Will the past and its many hurts stand between them? Or will they be able to put it behind them and build a family together?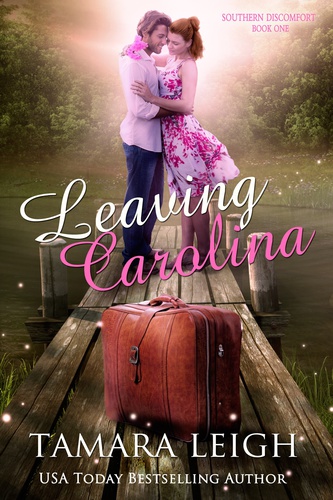 Leaving Carolina (Southern Discomfort Series Book 1) by USA Today Bestselling Author Tamara Leigh
Piper left her hometown, ditched her drawl, and made a new life in public relations. Now her happiness is threatened by her uncle's decision to change his will, leaving money to make amends for family misdeeds. But that will reveal all their secrets, including hers. Arriving in Pickwick, she's unprepared for her uncle's rugged gardener who thinks making amends is about more than restitution. With God's help, she'll discover only the truth can set her free.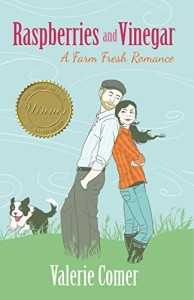 Raspberries and Vinegar (A Farm Fresh Romance Book 1) by USA Today bestselling author Valerie Comer
In this award-winning romance, a feisty environmentalist and local-foods advocate falls for the junk-food-loving reluctant farmer next door. Five more books in the series follow the adventures, romantic and otherwise, of this group of young women reclaiming Green Acres Farm in northern Idaho as a sustainable community and training center.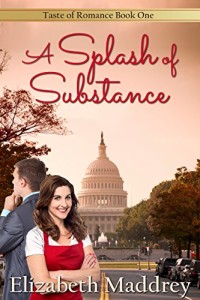 A Splash of Substance (A Taste of Romance Book 1) by Bestselling Author Elizabeth Maddrey
She doesn't vote. He works for a Senator. Is it a recipe for love or disaster?
In this heartwarming Christian romance series, you'll follow a group of friends as they wrestle with living for Jesus and fall in love in the vibrant setting of Washington, DC.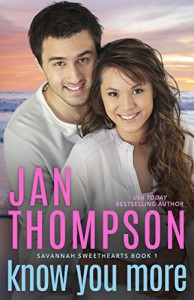 Know You More (Savannah Sweethearts Book 1) by USA Today Bestselling Author Jan Thompson
Diego Flores has been in love with his best friend's sister for years, but he thinks she'll get in the way of his divine calling to pastor a growing church. Will she? Won't she? Heidi Wei suspects Diego is sweet on her, but she doesn't want to push him one way or another. Yet every time they are together, something happens…
Available Now for 99 cents!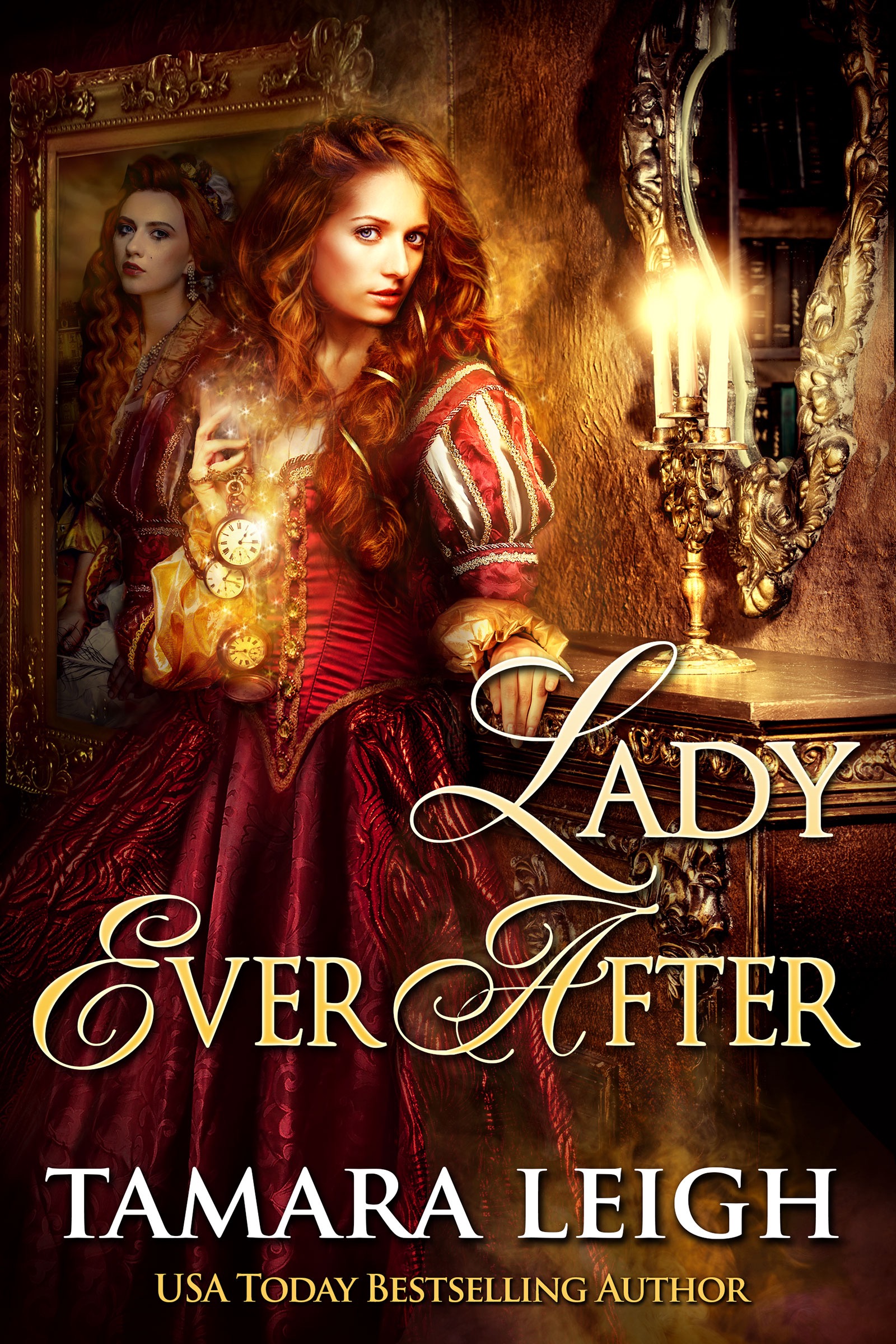 Lady Ever After by Tamara Leigh
From the USA Today best-selling author of the acclaimed Dreamspell comes another medieval time travel romance set during the 15th century conflict of the Wars of the Roses.
Lady Catherine Algernon, dreaming of her death at the hands of traitors, is stunned when a handsome stranger from the twenty-first century saves her life just as her nightmare is about to come true.
November, 2016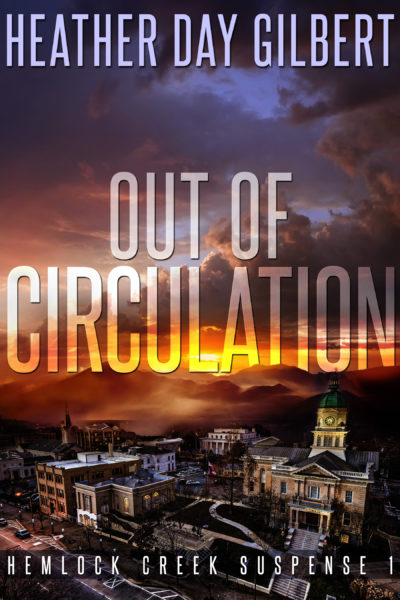 Out of Circulation by Heather Day Gilbert
Katie McClure always dreamed of becoming an FBI agent like her father, but an injury has permanently sidelined her as a librarian in her rural West Virginia hometown. Katie's peaceful life is torn apart when armed men burst into the library, targeting her. Her fears mount after a break-in at her apartment, and she reluctantly accepts an offer of protection from Ace Calhoun, the Manhattan bodyguard who rushed to her aid against the library invaders.
But Ace didn't show up in Hemlock Creek by accident. Even as he hides his true motives for protecting Katie, he's pulled in by her indomitable courage and her undeniable attraction to him.
With the Russian mob breathing down her neck, the clock is ticking for Katie to find out what happened to a bank stash that went missing years ago. To her dismay, she discovers her father was not the man she believed him to be…and neither is Ace.
Available Now for 99 cents!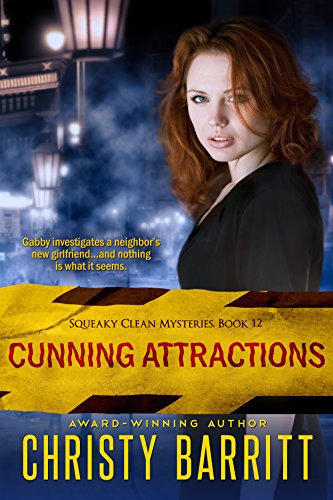 Cunning Attractions by Christy Barritt
Gabby's latest mystery will win votes as election season–and murder–take center stage.
October, 2016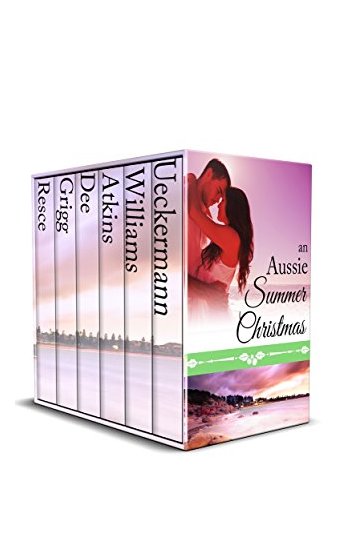 An Aussie Summer Christmas: Six Inspirational Romance Novellas
Collection includes six brand-new novellas with a holiday theme, all set on Australia's beaches!
Melbourne Memories by USA Today bestselling author Marion Ueckermann
Escaping his dangerous past, former British rock star Justin "The Phoenix" Taylor flees to Australia. Intrigued by the bearded stranger visiting her coffee shop, Ella Anderson decides to discover his secrets. But when Justin's past collides with their future, Ella must decide whether they have a future at all.
Next Door Santa by USA Today bestselling author Lacy Williams
Will Harris is proud of his no-complications life. So why is he drawn to his upstairs neighbor, who seems obsessed with Christmas? Can Bridie soften Will-the-Scrooge's heart in time for Christmas?
Seaside Christmas by Narelle Atkins
Political advisor and former bad boy Gus Donovan is intrigued by Chelsea Somers, the girl he didn't call after their one and only date, six years ago. Chelsea is impressed by the new Gus, but can she trust him with her family secrets … and with her heart?
A Christmas Resolution by Rose Dee
Breeah has avoided returning to her Australian coastal hometown of Kiisay Point for ten years—avoided the mistake that changed her life, ruined her friendships, and soured her first love. She's never returned to Resolution, the island where it all happened. But now she's back, and having to face up to the childhood she loved, the man she can't forget, and the future that won't start until she lets it all go.
All is Bright by Andrea Grigg
Amy's always been a good Christian girl…except for being in love with her brother-in-law. Josh is looking for love again, surprised to find it with his late wife's sister. But will a mountain of guilt and an unexpected letter stop them from making it to the altar?
Falling for Maddie Grace by Meredith Resce
Australia's first professional female football umpire, Maddie Grace, gets knocked out in an on-field accident, crushed beneath the weight of an athletic sports star. What is it about the visual images that has the media making up stories of a secret love affair? Escaping the paparazzi is one thing, but escaping each other is quite another.
Available Now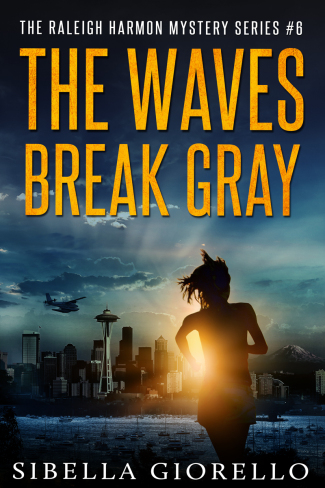 The Waves Break Gray by Sibella Giorello
Everyone has a plan, until life crashes in
Raleigh Harmon earned a brazen reputation during her years with the FBI. Now, having parted ways with the Bureau, she hopes to rebuild some of those broken relationships—including a new romance with alpha-male agent Jack Stephanson.
That's the plan …
But when a dead body literally crosses her path in the mountains of Washington state, Raleigh's forced to choose between her personal life and her forensic skills to track a killer–a killer unlike any she's ever encountered, and a murder with clues that don't add up.
When she realizes the killer will strike again, Raleigh knows the only way to stop another murder is to put herself at the top of the killer's list.
With innocent lives on the line, and the FBI watching her every move, can Raleigh save another innocent girl from a gruesome end–or will she only wind up with more regrets, and literal dead ends?
Available Now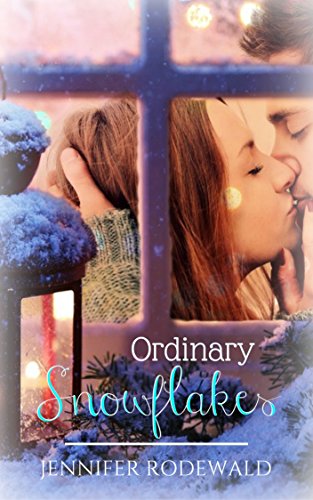 Ordinary Snowflakes: A Rock Creek Christmas Novella by Jennifer Rodewald
Someone had noticed me. A secret admirer? A man with a good heart, who saw how much I actually do need help, even though I never admit it, and how much Sydney needs someone to teach her that men can be nice—that some of them stick around, no matter how hard life got. Maybe I knew him. Maybe he's been around for a while. Maybe this is the beginning of a beautiful story—a romance full of hope and second chances and love. Maybe…
A secret Santa gift left on Kale Brennan's front porch opens up a fresh view of her ordinary life, and perhaps a fresh view of God. Maybe her ordinary life matters, maybe God sees her —as does a new, single teacher who has her seven year old daughter gushing. But as she embraces new possibilities, a staple in her life—a man who is both kind and steady, and necessary for her injured daughter's recovery—also snatches her attention in an unexpected way. Will the one pursuing her with his secret gift and kind gestures be the one her heart longs for in the end?
November, 2016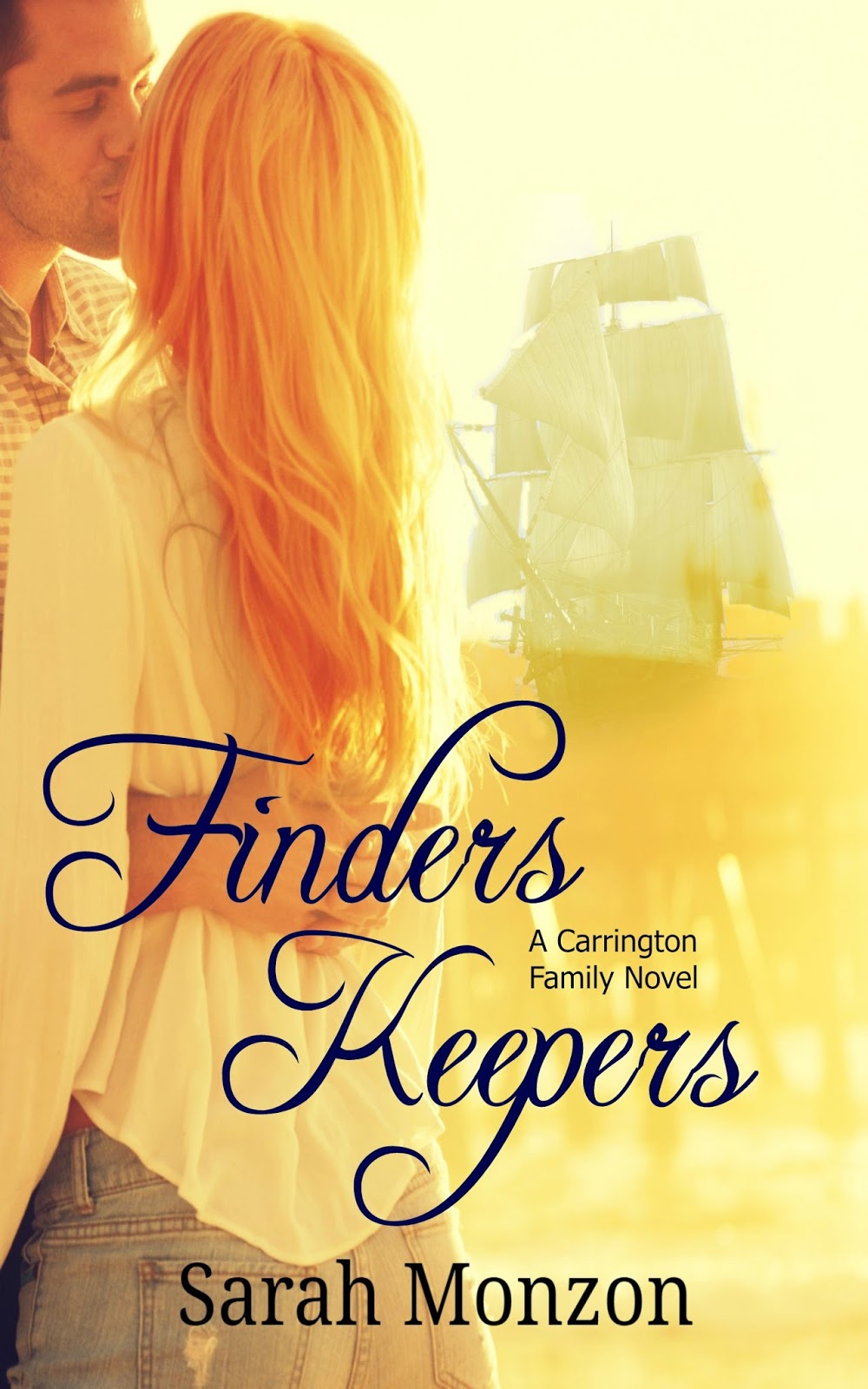 Finders Keepers by Sarah Monzon
Three lives.
Three hundred years.
One ship that ties them together. 
Spain, 1689 
The same evil that stole her mother's life stalks Isabella Castellano. Afraid for her safety, Isabella disguises herself as a cabin boy and hires on to one of His Majesty's treasure fleet vessels. But has her flight from a known threat only led her to be ensnared in a sea of dangers?
​
Florida, Present Day
Summer Arnet will go anywhere to capture the perfect shot that will get her marine photography noticed by the prestigious nature magazine, Our World—even diving in waters haunted by great white sharks. When a treasure hunter with a ladies'-man reputation approaches her about a sunken ship at one of her dive locations, it may be the chance she's been looking for to launch her career…if his charming smile doesn't derail her first.
A past tragedy has left a hole in Trent Carrington's life—a hole he's tried to fill with women, money, and adventure. Could the feisty marine photographer be the missing piece, or will Trent finally accept that the treasure he seeks can't be found where rust and moths destroy?
Available Now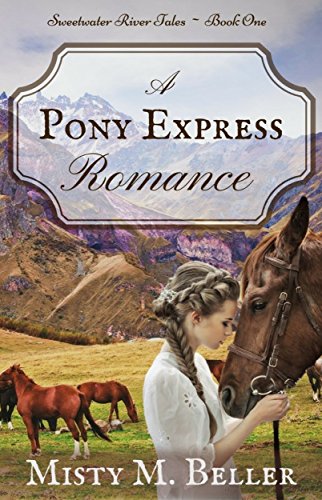 A Pony Express Romance by Misty M. Beller
After growing up as an orphan, Josiah English wants nothing more than to have his own ranch and raise Arabian horses. Riding for the Pony Express seems like the ticket to his dream. And when he meets the stationmaster's beautiful sister, it seems he may be within reach of the happy life he craves.
Mara Reid is thrilled to finally meet the man of her dreams, and the fact that they both want to raise horses in the Sweetwater River valley seems like confirmation straight from God.
But when the Express shuts down and Mara's family home is in peril, the danger looming over Mara's life may not be half as destructive as that threatening her heart.
December, 2016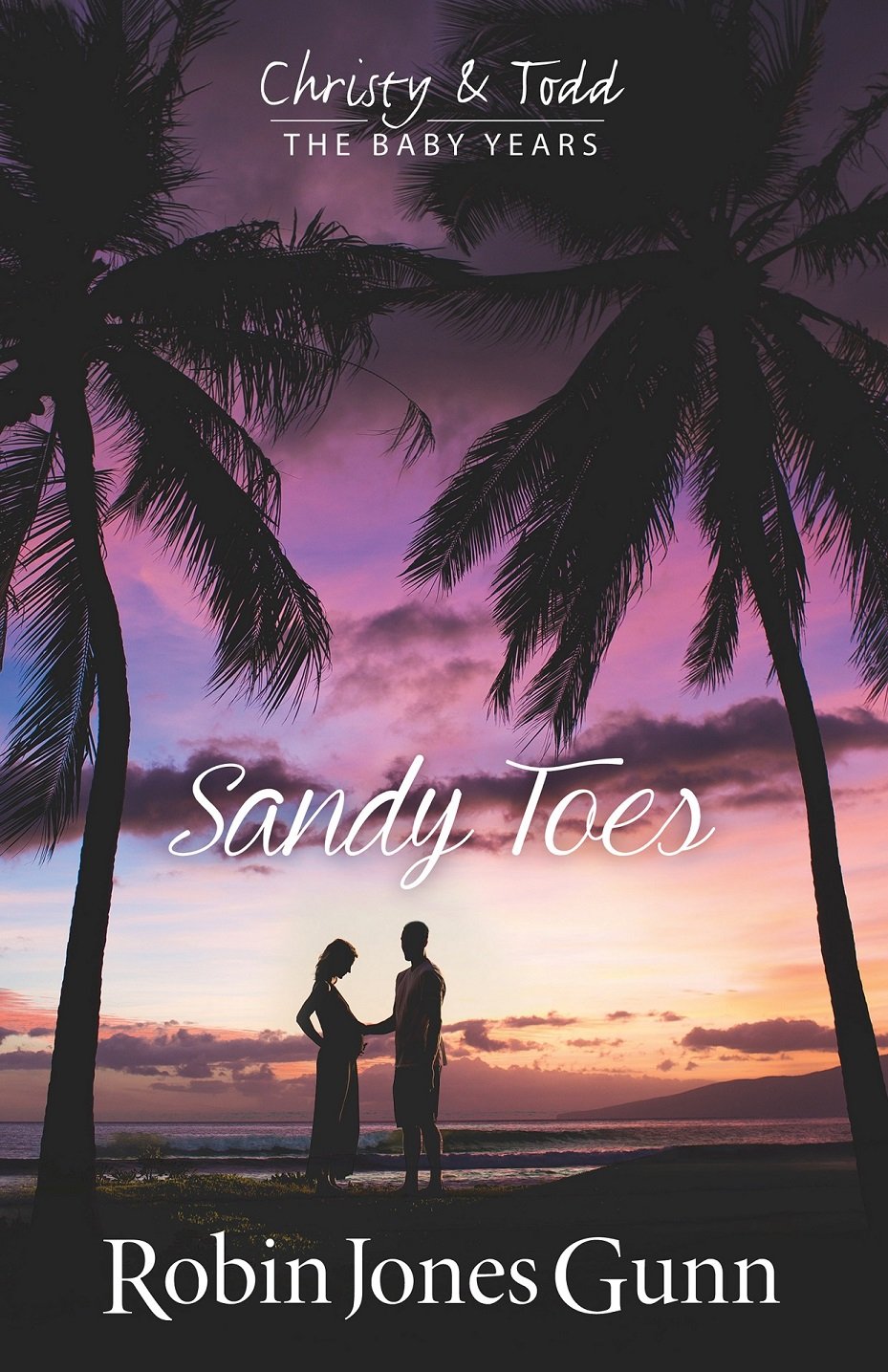 Sandy Toes by Robin Jones Gunn
Christy and Todd, the much loved characters from the modern classic Christy Miller Series have come alive to millions of readers over the last two decades. Girls who grew up with Christy and followed her through Christy & Todd: The College Years are now flocking to Christy & Todd: The Married Years.
In this new three–book series, The Baby Years, avid fans will share the joys and pains along with Christy as she and Todd have their first baby and experience all the changes that come with children. They will model a realistic young marriage while showing how to grow closer as a couple, begin to raise a family and learn to trust God.
November, 2016