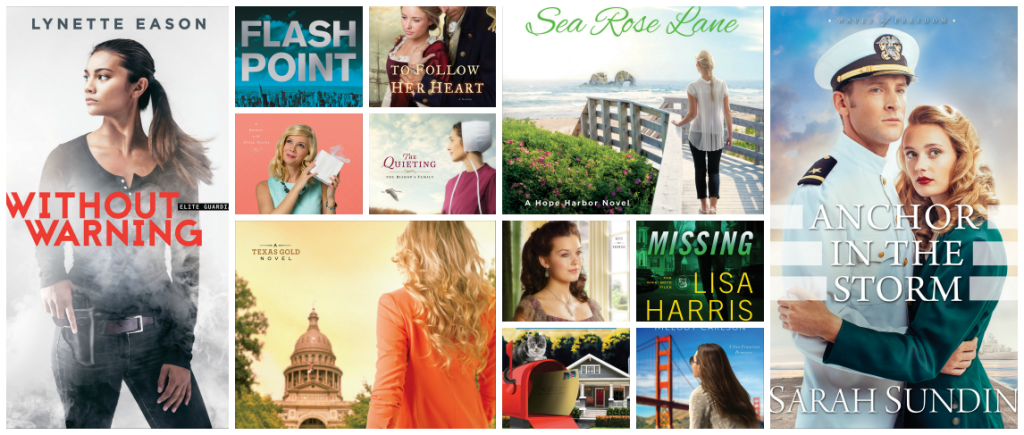 We always know that a couple of days after Bethany House' covers are available, Revell's are sure to follow!
Series themes are being followed beautifully in Kellie's, Sarah's, and Lynette's – all are particularly eye-catching, despite the very different genres. Suzanne and Anns's will appeal directly to their target audience – lovers of Amish and cozy mysteries respectively.
While Rebecca's cover is traditional in many ways, I really appreciate the male model reflects an older hero, and one a little weathered by the seas, as the story reflects. I love the striking colours, too.
Irene's ensure readers of her contemporary romance don't mistake it for her suspense novels, and the scenery even reminds me of a little of the Australian coastline, despite it being set in the States!
I am disappointed in Lisa's – I really liked her cover for Vendetta and love that they are continuing a similar feel but the model is more caricature than photograph which distracts from the otherwise striking aspects of the cover.
Story wise, I'm particularly drawn to the romantic suspense novels and Sarah's WWII tale, along with Irene's for a bit of contemporary romance.
Always eager for your thoughts! Comment away…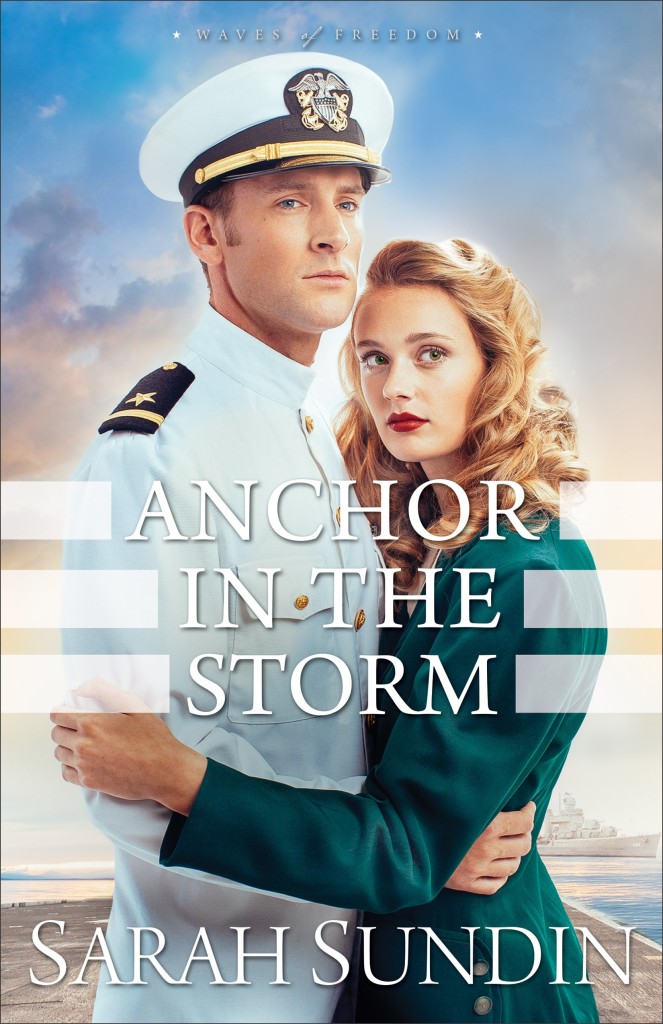 Anchor in the Storm by Sarah Sundin
For plucky Lillian Avery, America's entry into World War II means a chance to prove herself as a pharmacist in Boston. The challenges of her new job energize her. But society boy Ensign Archer Vandenberg's attentions only annoy–even if he is her brother's best friend.
During the darkest days of the war, Arch's destroyer hunts German U-boats in vain as the submarines sink dozens of merchant ships along the East Coast. Still shaken by battles at sea, Arch notices his men also struggle with their nerves–and with drowsiness. Could there be a link to the large prescriptions for sedatives Lillian has filled? The two work together to answer that question, but can Arch ever earn Lillian's trust and affection?
May, 2016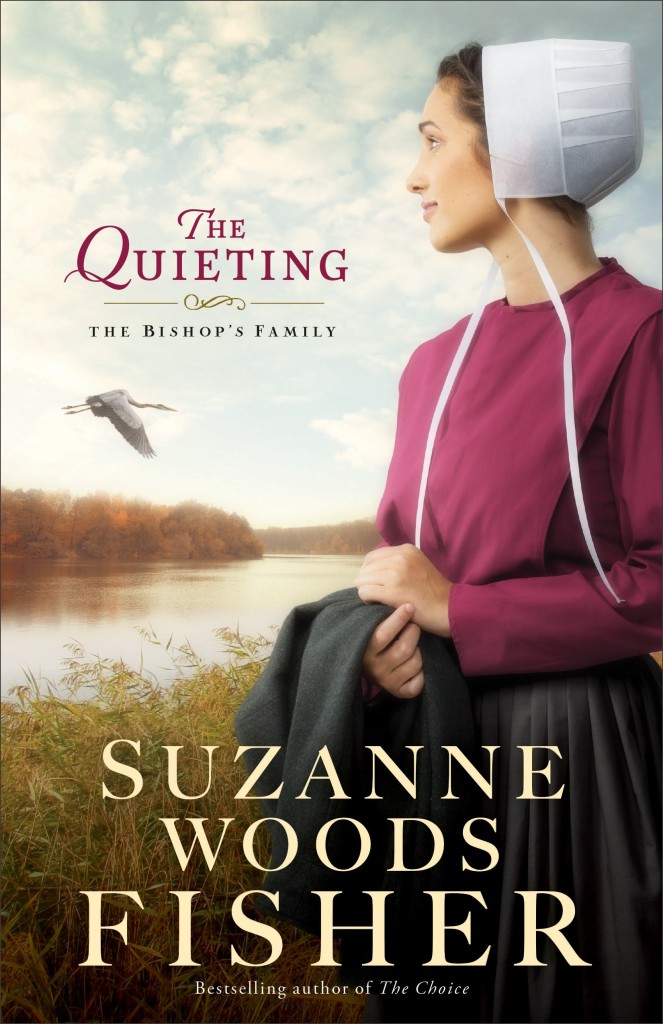 The Quieting by Suzanne Woods Fisher
The Stoltzfus family faces serious problems, both in the church and at home. Everyone in the community expects minister David Stoltzfus to fix things–fast. But David doesn't work fast. He prefers to wait for God to work in individual hearts. However, even he is left wondering if the solution to their most pressing problem might be a Quieting.
When David's mother arrives, uninvited, more upheaval is in store. She has matchmaking plans for everyone in the family, including David and her eligible granddaughters–and especially for David's niece Abigail. When Abigail stumbles onto a curious connection during her genealogical research, it could help David solve one problem–but will it create another?
May, 2016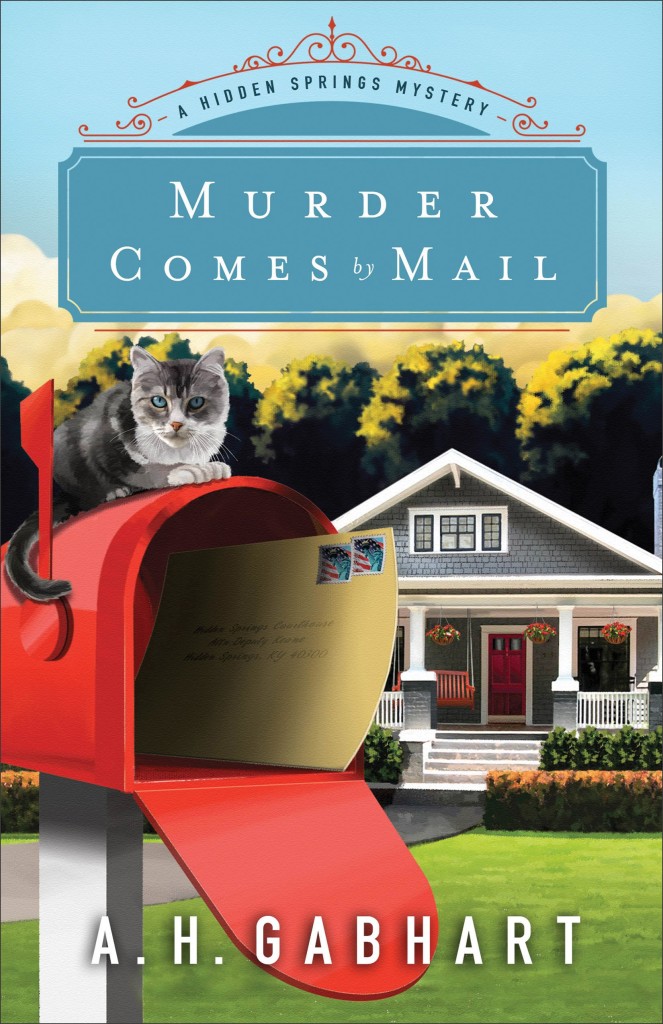 Murder Comes by Mail by A. H. Gabhart
Deputy Sheriff Michael Keane doesn't particularly enjoy being touted as the hero of Hidden Springs after pulling a suicidal man back from the edge of the Eagle River bridge in front of dozens of witnesses–a few of whom caught the breathtaking moments with their cameras. But the media hype doesn't last long as a new story pushes its way into the public consciousness of Hidden Springs' concerned citizens.
Photos of a dead girl arrive in the mail, and Michael becomes convinced she was murdered by the man he saved. With a killer one step ahead, things in Hidden Springs begin to unravel. Now Michael must protect the people he loves–because the killer could be targeting one of them next.
May, 2016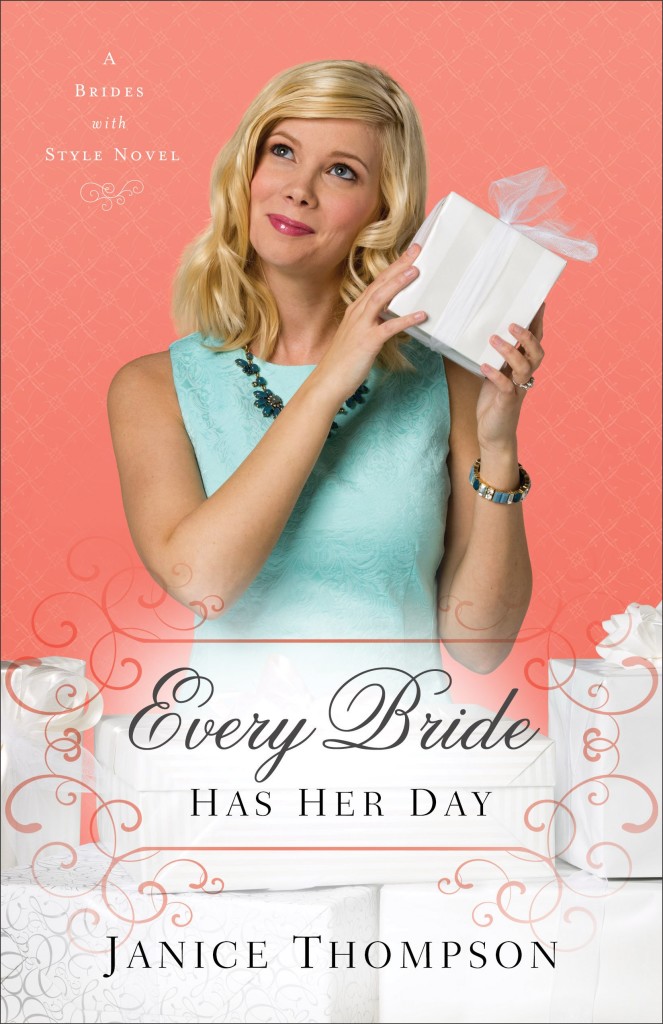 Every Bride Has Her Day by Janice Thompson
Katie Fisher is ecstatic. Pro basketball star Brady James has proposed, and she can't wait to start planning their life together. She's confident she'll make it down the aisle this time–but it still may be easier said than done. A high-society Houston bride has Katie and the Cosmopolitan Bridal team scrambling to get the perfect dress done in time for her spectacular wedding. Meanwhile, Katie finds herself bombarded with everyone's competing visions regarding her own special day–and she's beginning to worry that her own ideas will get lost in the crossfire. Will she ever manage to settle all of the details for her perfect day? Or will bridal shop chaos and overzealous friends and family make a mess of everything?
May, 2015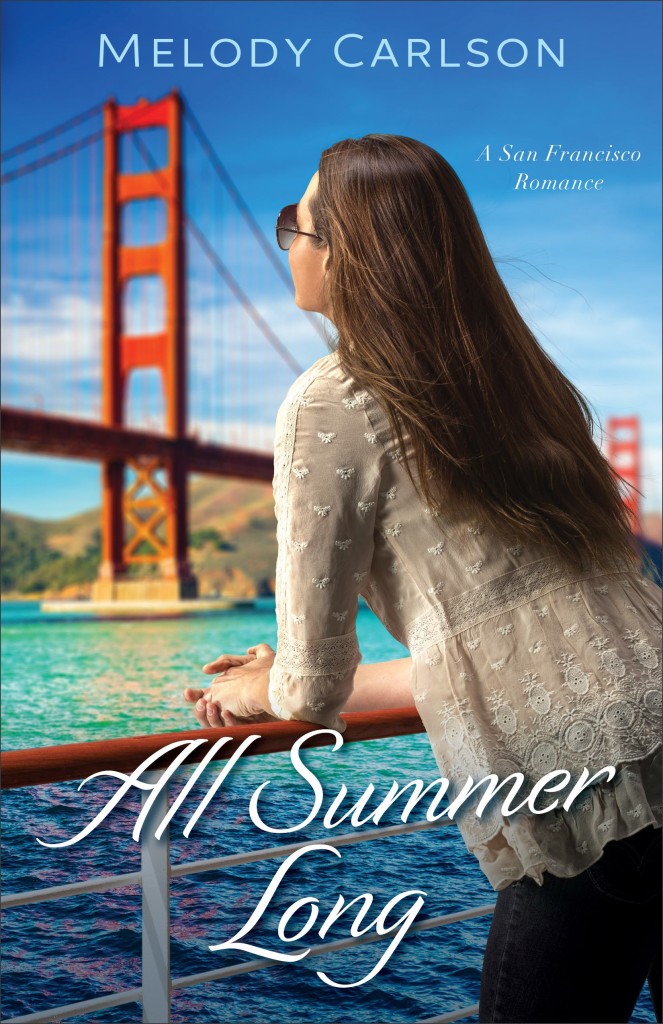 All Summer Long by Melody Carlson
Though it means giving up the chef's job at her uncle's small town Italian restaurant in Washington, Tia D'Amico is thrilled to move to San Francisco to help her aunt with a new business venture: transforming an old luxury yacht into an upscale floating restaurant. The icing on the cake is that Leo Parker, Tia's crush from a long-ago sailing camp, has been hired as the yacht's captain. The only problem is that he's engaged to someone else.
Tia hides her feelings and rolls up her sleeves as she sets out to make her aunt's dream a reality. But as the tide turns on Leo's relationship, does Tia dare hope he might set a course for her heart?
June, 2016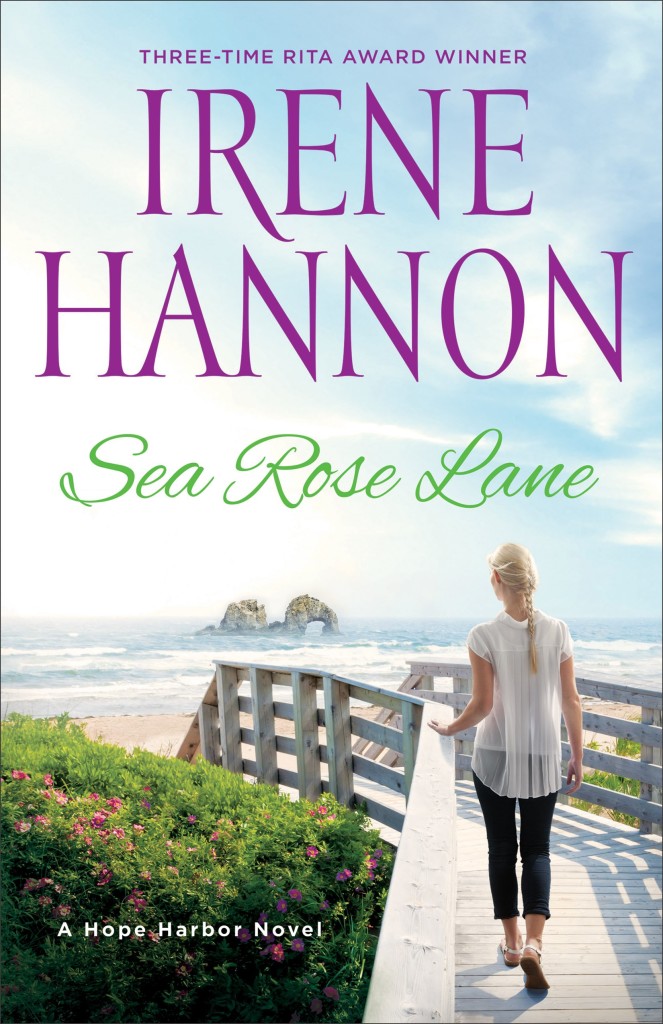 After a devastating layoff, attorney Eric Nash heads back to the town where he grew up–only to discover that his childhood home is being transformed into a bed & breakfast. Instead of plotting his next career move in peace, he's constantly distracted by noise, chaos–and BJ Stevens, the attractive but prickly blonde architect and construction chief who's invaded the house with her motley crew.
As for BJ, her client's son might be handsome, but after a disastrous romance, dating isn't high on her agenda. Yet when they join forces to create a program for Hope Harbor seniors, might they also find healing, hope, and a new beginning themselves?
June, 2016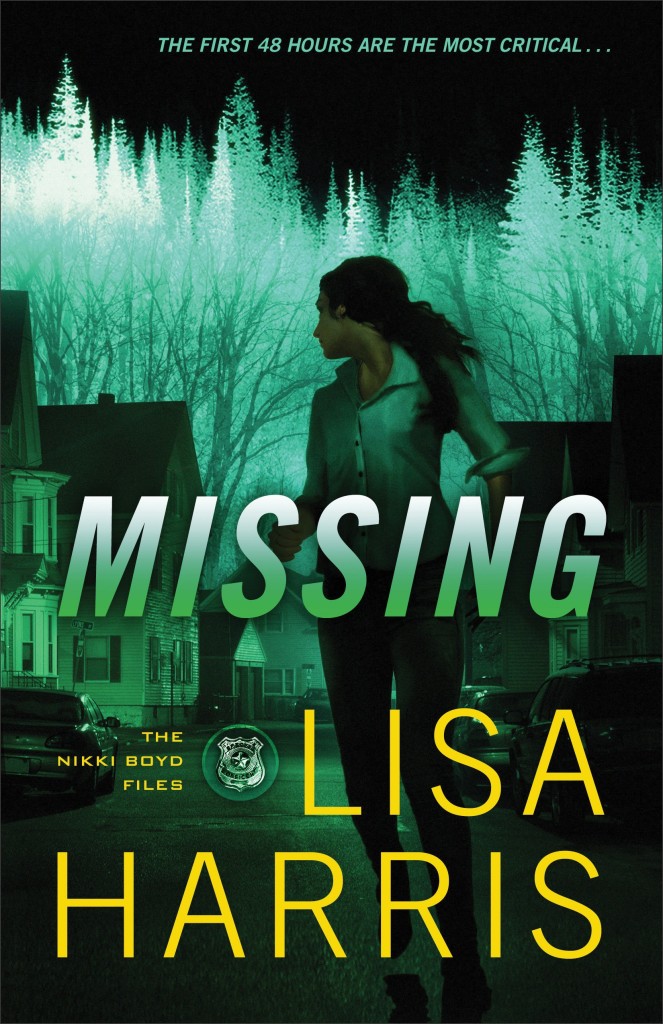 Nikki Boyd isn't usually called in on homicides; her forte is missing persons. But when a case with two murdered and two missing pops up on a quiet suburban street, she's ready to start the investigation and find missing homeowners Mac and Lucy Hudson. When the first clues lead her to the boat of her friend Tyler Grant–and another dead body–Nikki must untangle what ties Tyler to the Hudsons. The clues pull her into a deadly maze of counterfeit drugs and a killer who will stop at nothing to silence anyone who threatens his business–including Nikki.
July, 2016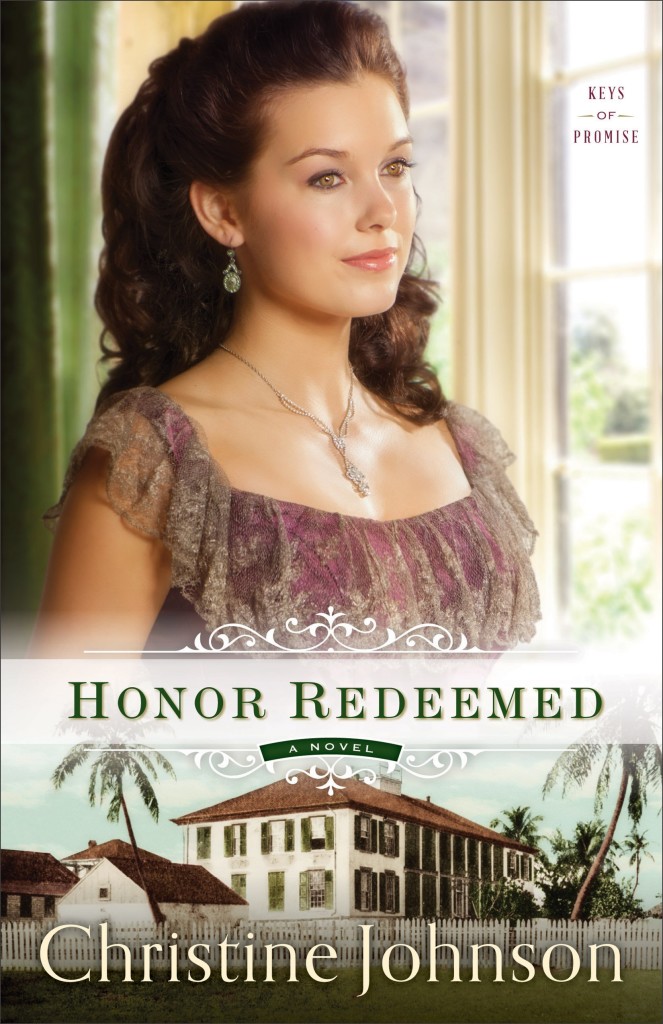 Honor Redeemed by Christine Johnson
Two years ago, Prosperity Jones waved farewell to her beloved David as the army sent him to faraway Key West. Now with her parents gone, she has but one prospect for the future: make the dangerous journey from Nantucket to Key West to reunite with David and secure a happier life. Arriving penniless in the South, Prosperity is dismayed to find David married to someone else. Scrambling to survive and nursing a broken heart, she gains the friendship–and the affection–of a kind doctor. Could he be the answer to her loneliness? Or will her life be upended by circumstance yet again?
July, 2016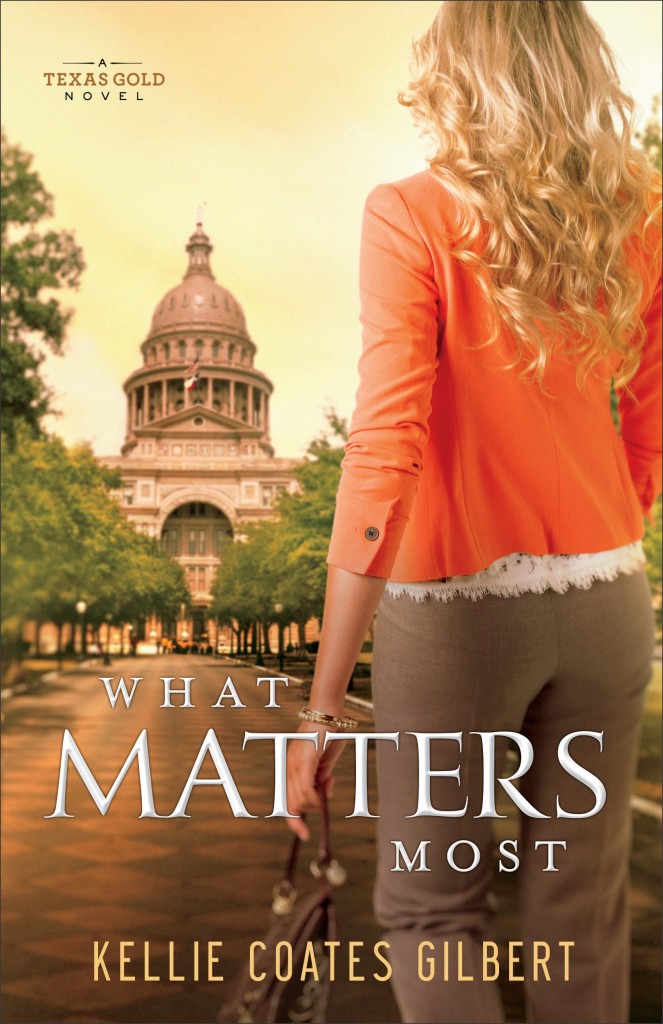 What Matters Most by Kellie Coates Gilbert
Leta Breckenridge is forced to drop out of college to care for her dementia-ridden mother. After learning a severely delinquent account may force her mother into a less desirable facility, Leta steps out of her comfort zone and lands a high-paying job at an Austin public relations firm. But her dream job turns into a nightmare when she learns the firm is a front for a political opposition machine–and that the research she's been collecting will be used against her new love interest, Nathan Emerson.
Nathan is a rising political star being pressured to run a bid to unseat the current governor of Texas. He's already in a relationship with a woman much better suited to be a politician's wife, but he's never met anyone like Leta. Could this feisty, challenging woman hold the key to his heart?
July, 2016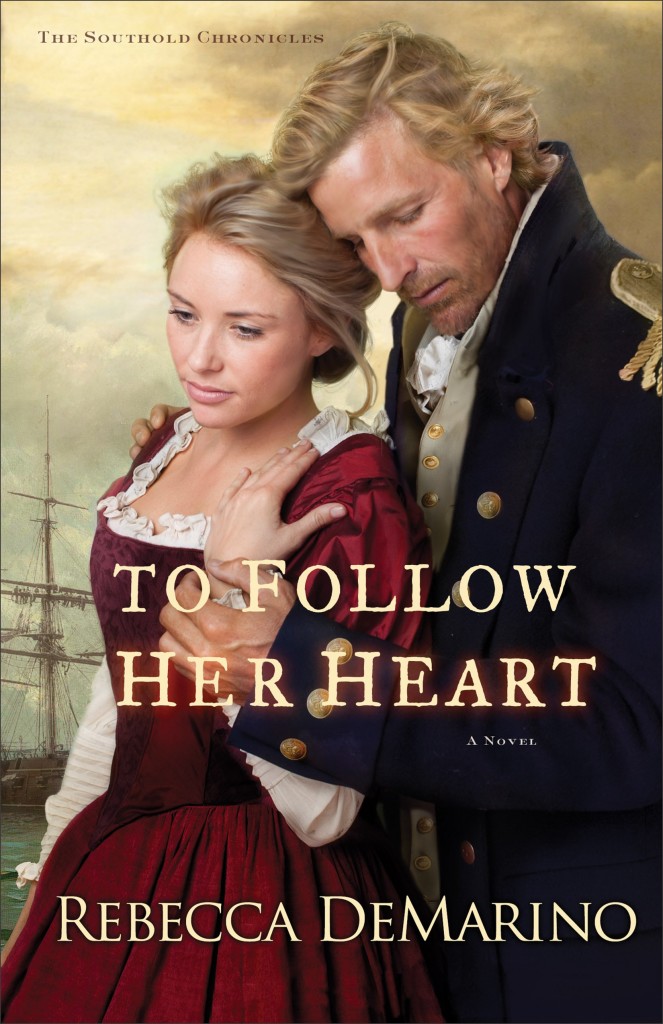 To Follow Her Heart by Rebecca DeMarino
It is 1664 and Patience Terry is devastated to learn that Captain Jeremy Horton's ship has been shipwrecked off the coast of Barbados, with no survivors. She had hoped that Jeremy would someday give up the sea and settle down with her in Southold, Long Island.
Unaware his memorial service is being planned, Jeremy is rescued and aboard a British Naval Gunship with secret orders to attack New Amsterdam and claim it for the British Crown. When he makes his surprise return to Southold–and to an overjoyed Patience–it's not the happily-ever-after his beloved had hoped for.
July, 2016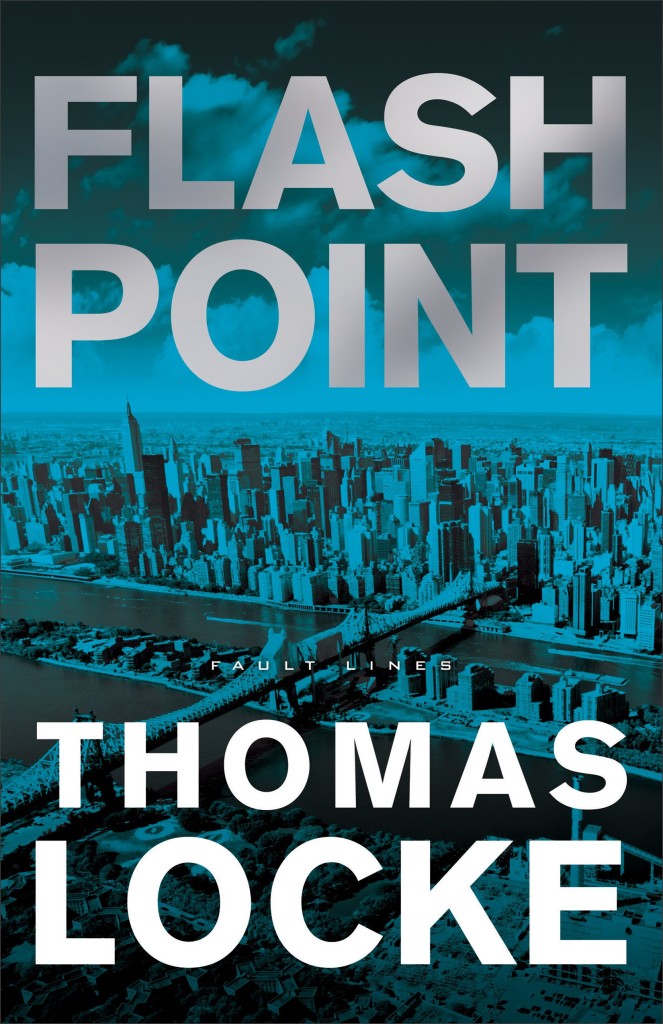 Junior financial analyst Lena Fairchild loves managing risk and making money. Yet when she gets a mysterious invitation to take a leap into the unknown, she does not hesitate. Soon a series of events takes her to the brink of destruction. But Lena refuses to give in, entranced by glimpses of a future that redefine everything.
Reese Clawson emerges from prison gripped by the slow burn of revenge. She will track everyone who hand a hand in destroying her–and take them out. First on the list is Charlie Hazard.
As time and space become jumbled, Lena and Reese are pulled into a collision course that could alter the parameters of human consciousness.
August, 2016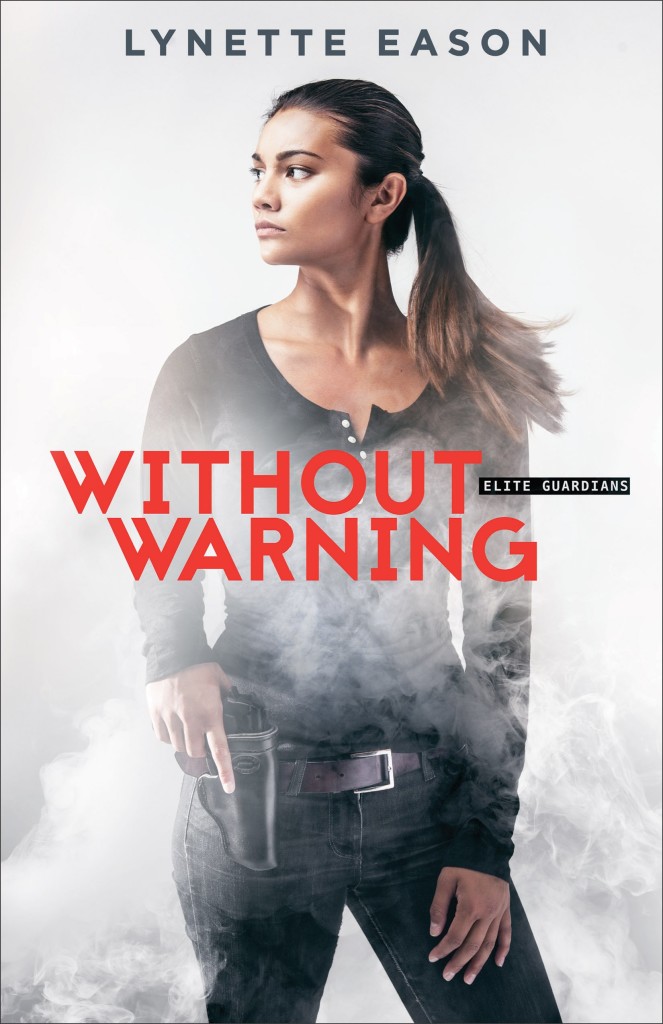 Without Warning by Lynette Eason
Katie Singleton, a partner with the Elite Guardians Protection Agency, stumbles upon her next assignment quite by accident. Spotting blue lights at a familiar restaurant, she stops to investigate, only to discover that owner Daniel Matthews has become the target of someone who will go to any lengths to put him out of business.
Daniel might be concerned, but he's not convinced that a bodyguard–and a female one at that–is necessary. A new attack and his niece's urgings are enough to make him reconsider. He and Katie must figure out who's behind the intimidation and threats–before a would-be killer strikes again.
August, 2016