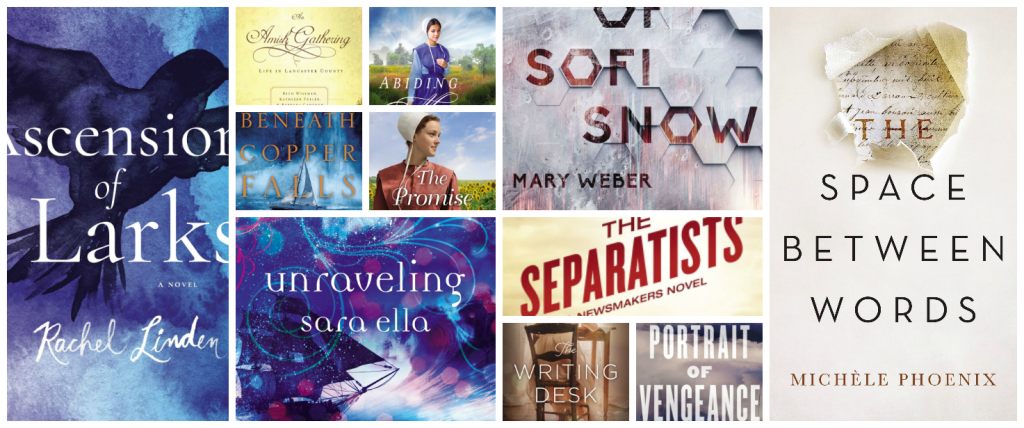 Once again, Thomas Nelson and Zondervan fiction raise the bar on unique cover art that doesn't scream Christian Fiction – well, excluding the Amish covers! There is absolutely a place for some Christian novels to look like Christian novels, because they are written specifically with that audience in mind. But, I'm a firm believer that excellent fiction that is written for a wider audience needs to appeal to that wider audience. As an aside, fabulous cover art is fabulous cover art, no matter the audience!
I adore Michele Phoenix and Rachel Linden's! They appeal to my preference for clean, fresh, and uncluttered covers. Some will no doubt find Michele's too simple or stark but I think it is fantastic. The water colour art on Rachel's is stunning.
Sara Ella revealed her new cover on Instagram and loves it more than the cover for Unblemished. I do like the striking colours and the whimsy of Unraveling, but Unblemished remains my favourite of these two beauties. Mary's is intriguing and stark – very contemporary which makes me happy.
The design of Lis Wiehl's cover just make me think of the design for the movie of Les Miserables! Anyone else with me on that? It immediately came to mind when I saw this one. Colleen's is quite eye-catching but I'm in two minds about Rachel's. It's pretty but I was hoping for more of a contrast with her previous novels, but the colours used are very reminiscent of her covers for The Wedding Dress, The Wedding Chapel, and The Wedding Shop. No doubt intentional, so readers can identify it as a Rachel Hauck novel.
Carrie's doesn't catch my eye as much as her previous covers, but it fits her writing and themes well. As for Tamera's we will just have to wait and see!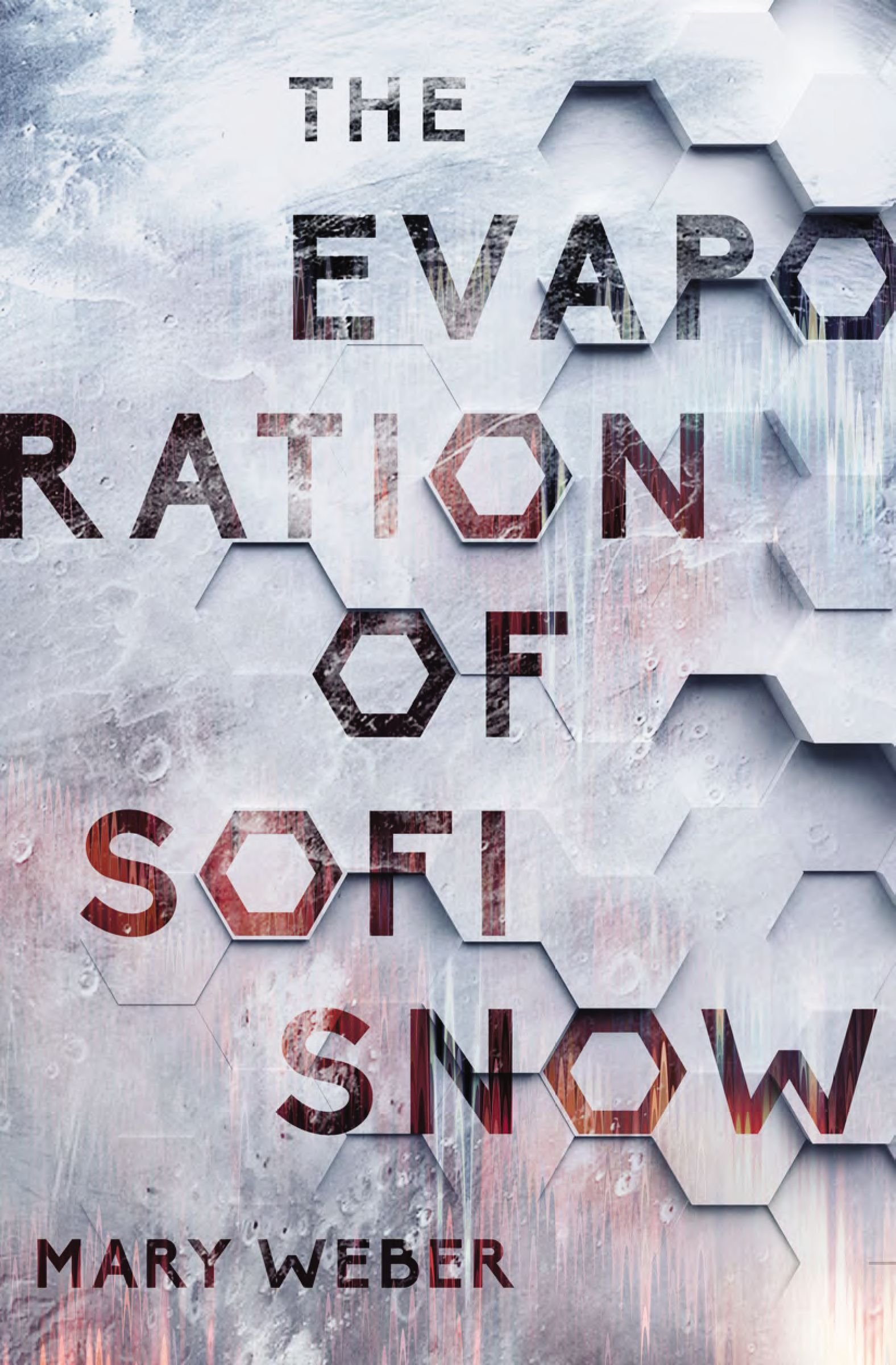 The Evaporation of Sofi Snow by Mary Weber
For fans of Ender's Game and Blade Runner comes a story of video gaming, blood, and power.
Ever since the Delonese ice-planet arrived eleven years ago, Sofi's dreams have been vivid. Alien. In a system where Earth's corporations rule in place of governments and the humanoid race orbiting the moon are allies, her only constant has been her younger brother, Shilo. As an online gamer, Sofi battles behind the scenes of Earth's Fantasy Fighting arena where Shilo is forced to compete in a mix of real and virtual blood sport. But when a bomb takes out a quarter of the arena, Sofi's the only one who believes Shilo survived. She has dreams of him. And she's convinced he's been taken to the ice-planet.
Except no one but ambassadors are allowed there.
For Miguel—Earth's charming young playboy—the games are of a different sort. As Ambassador to the Delonese, his career has been built on trading secrets and seduction. Until the Fantasy Fight's bomb goes off. Now the tables have turned and he's a target for blackmail. The game is simple: Help the blackmailers, or lose more than anyone can fathom, or Earth can afford.
From the award-winning author of the Storm Siren Trilogy, step into a diverse cast of characters spanning from the electric metropolises of earth to the chilling alien planet above, in a story of re-finding yourself in the midst of losing the one thing you love. Before it all evaporates.
June, 2017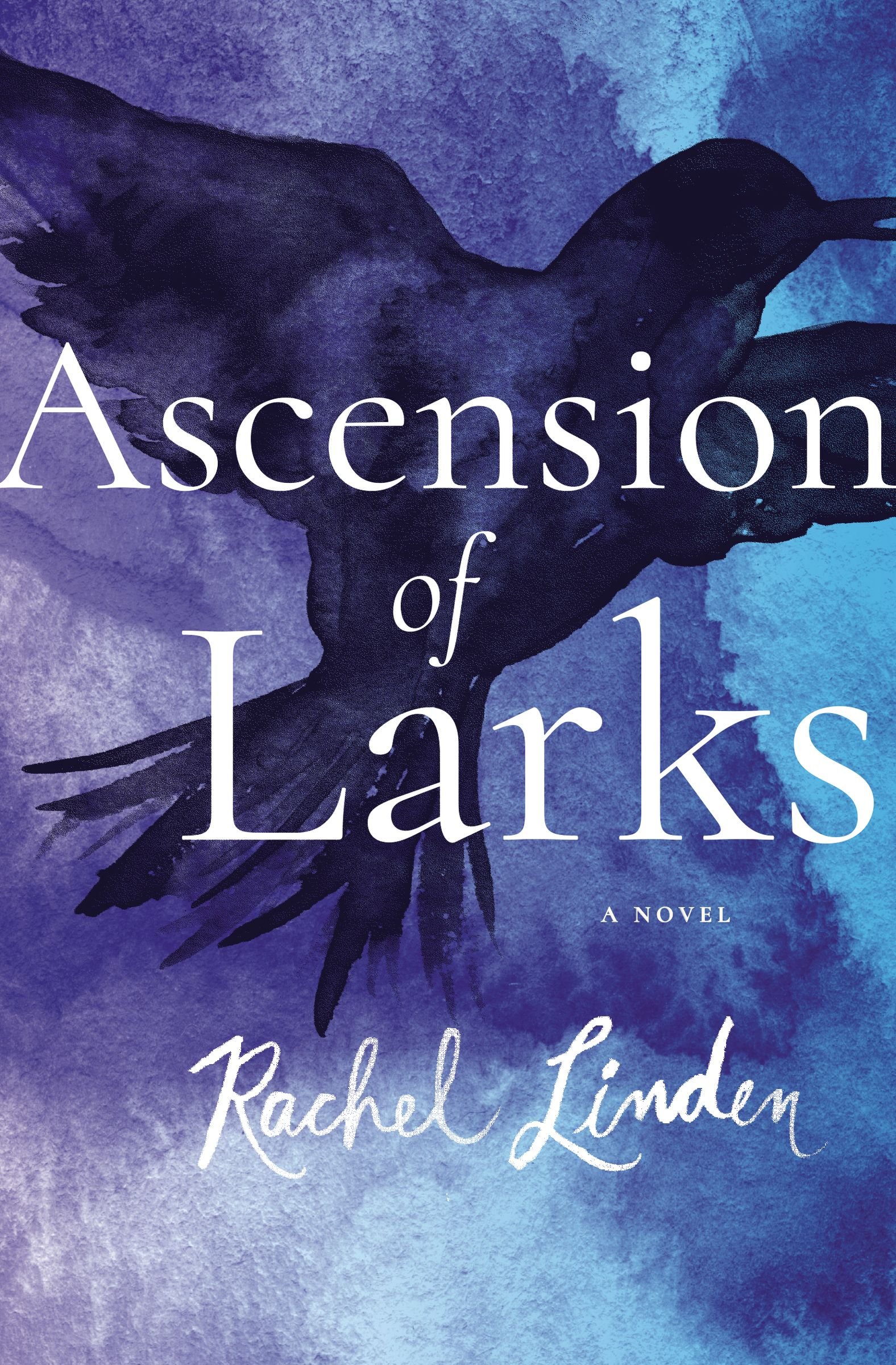 Ascension of Larks by Rachel Linden
When globetrotting photographer Maggie Henry loses the only man she's ever loved, she jeopardizes her rising career and steps in to care for her best friends' three young children on a remote island in the Pacific Northwest.
Free-spirited and fiercely independent, Maggie's star is rising fast. But she has a secret. She can't let go of her first and only love, renowned architect Marco Firelli, now married to her best friend Lena.
With the shattering news of Marco's death, Maggie rushes to the Firelli family's summer home on San Juan Island and attempts to provide stability for the children as fragile, perfectionist Lena slowly falls apart.
When Maggie is offered a once-in-a-lifetime chance to compete in the world's most prestigious photography competition, she finds herself unable to leave the only family she has during their time of need. Devastated, Maggie takes a series of photographs documenting their life in limbo.
A mysterious man appears on the island, and Maggie soon realizes there is more to him than meets the eye. Daniel Wolfe, an award-winning Native American poet hiding in exile on the island, is responsible for Marco's death. Maggie is both drawn to and repelled by Daniel, a sensitive, tortured soul with secrets of his own. Out of their loneliness and grief they form an unlikely friendship.
Maggie develops her recent photographs, and she's elated to discover that they are good enough for the photography competition. She still has a chance to win. But she must first relinquish the past so that she can move forward and embrace the reality of her unexpected life.
June, 2017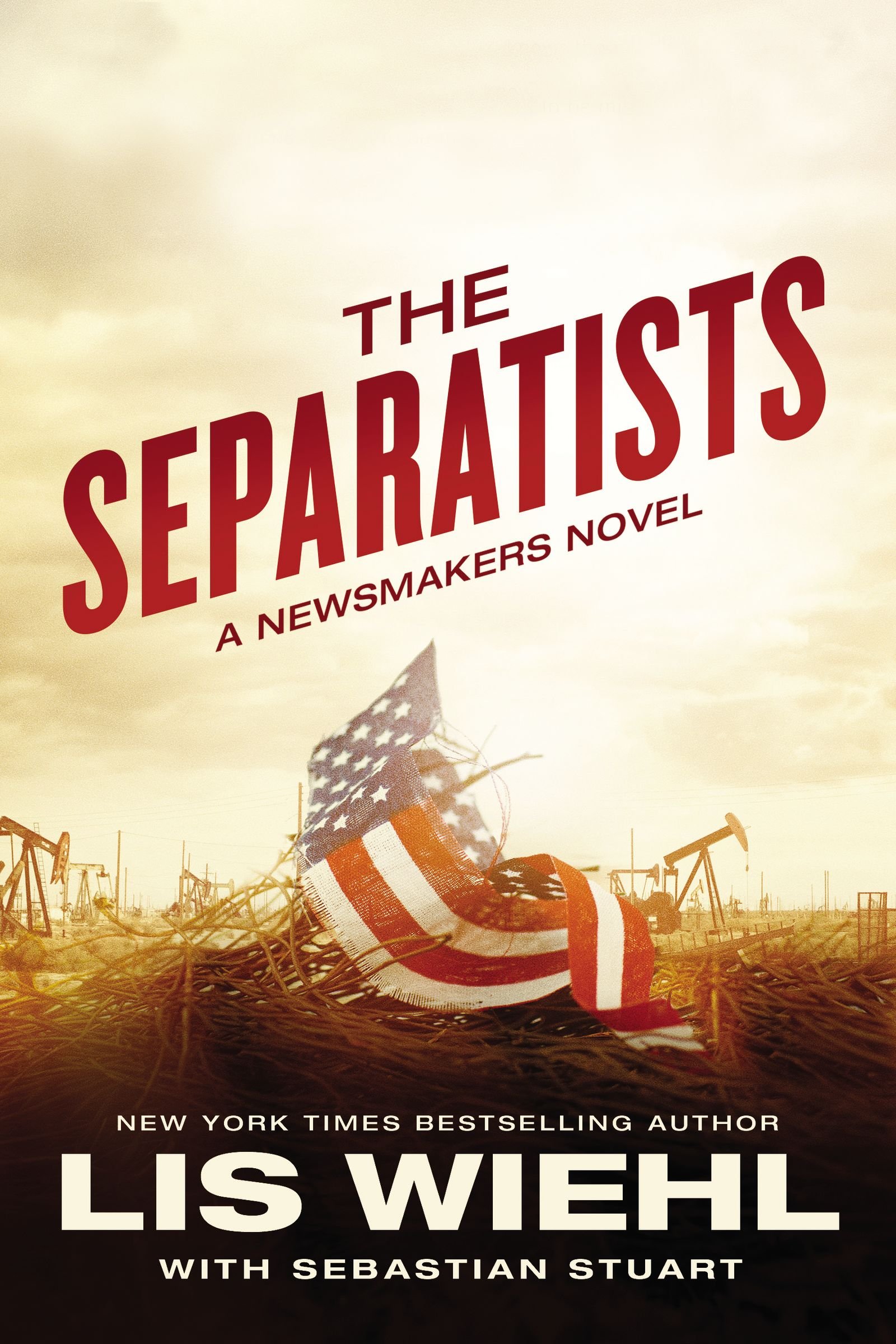 When America is threatened from within on a scale not seen since the Civil War, Erica Sparks is on the front lines reporting. But what can she do to stop it?
Star newsmaker Erica Sparks is in Bismark, North Dakota, covering the first recall of a governor in that state since 1921. Mary Bellamy, who is trying to unseat the current governor, keeps talking about going through the political process to gain more freedom for the state. She seems peaceful and level-headed . . . but with other secessionist groups making noise around the country, Erica can't help but wonder what Mary's goal really is.
Then Erica receives a desperate call from a woman downstairs in the lobby of her hotel. Erica goes down to meet her and discovers the woman in the ladies room with her throat slit. There's obviously more going on here–and someone doesn't want Erica looking below the surface.
Meanwhile, Erica's marriage to Greg Underwood seems headed for disaster . . . and her relationship with her teenage daughter Jenny may not be far behind.
Erica feels a civil war looming in her own home, and all the signs indicate that military action will be required in North Dakota. And then she discovers that the threat to all Americans is even greater than anyone imagined. Can she find the answers to save her family and her country in time?
June, 2017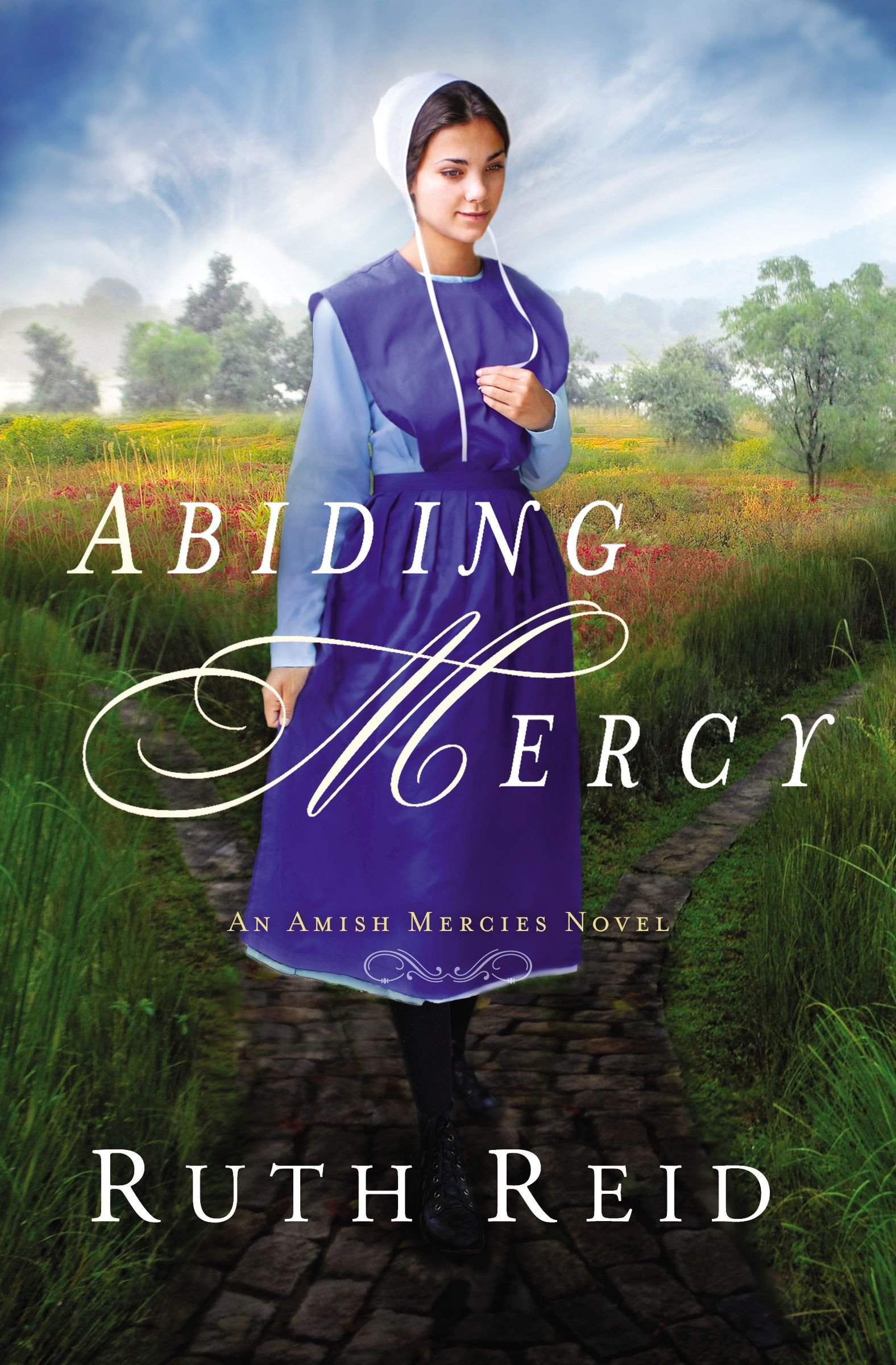 With one image, everything Eliana thought she knew about herself is turned on its head.
Seventeen-year-old Eliana has worked full-time in her parents' Amish restaurant since she finished 8th grade school. She loves her small Amish district and is ready to take the next step of baptism and joining the church.
Her simple life is uprooted when a newspaper runs an old cold-case story about a kidnapped child. The updated computerized image enhancements eerily resemble her, so much that her older sister contacts the hotline number in hopes of cashing the reward money in order to start a new life outside the Amish.
When Eliana learns that she is, indeed, the missing child, she is forced to return to her biological parents' home. But can she fit into the life of a privileged daughter to a real estate mogul, or will the Amish ways call her back to the life she's always known?
July, 2017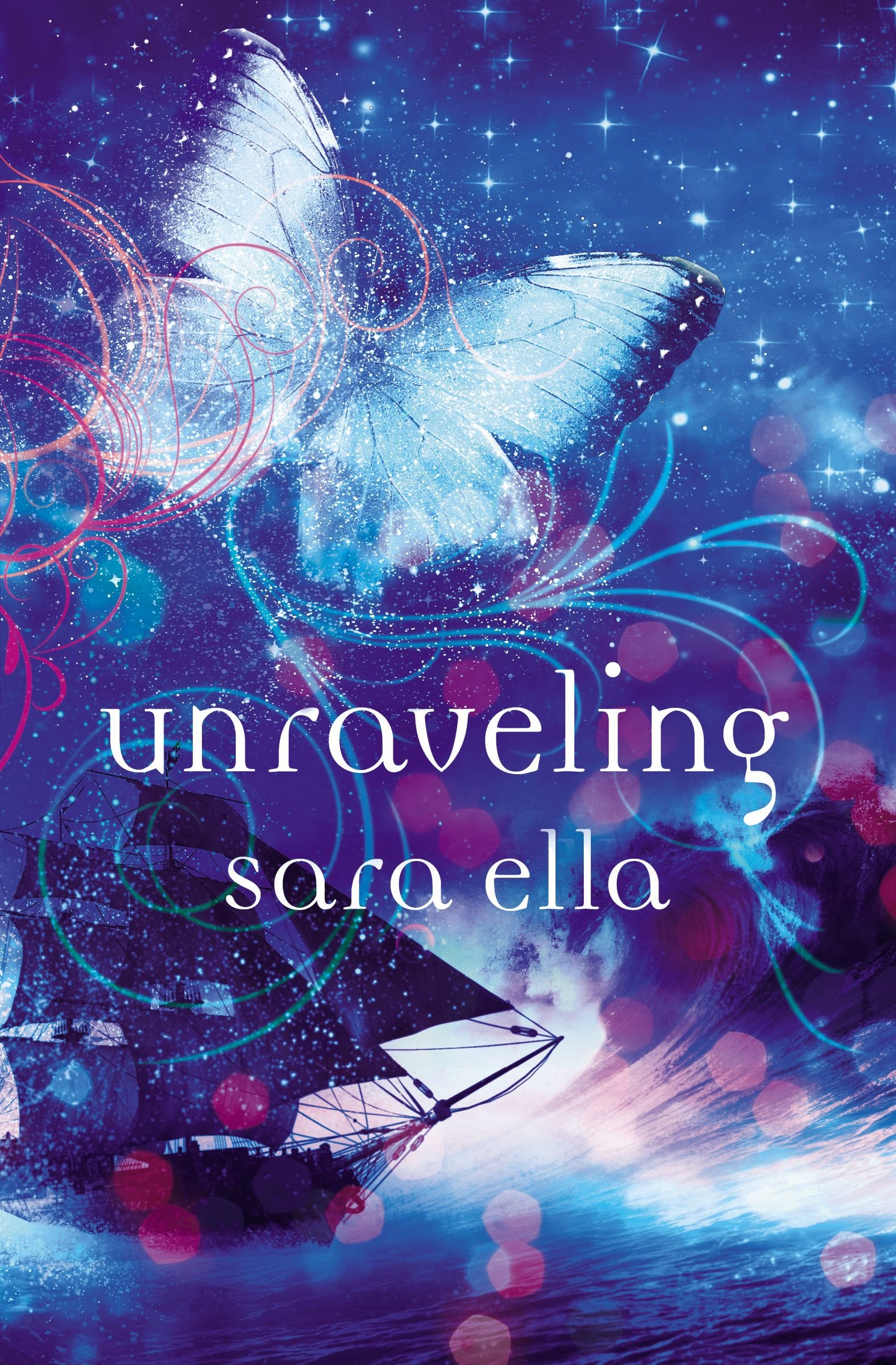 One kiss changed her future. Can another alter her past?
Eliyana Ember doesn't believe in true love. Not anymore. After all she's been through between capturing the Void and saving the Second Reflection, El only trusts what's right in front of her. The tangible. The real. Not some unexplained Kiss of Infinity she once shared with the ghost of a boy she's trying to forget. She has more important things to worry about—like becoming queen of the Second Reflection, a role she is so not prepared to fill.
But why does she feel like something—or someone—Is missing?
When the Callings, those powerful magical gifts, become threatened, Eliyana discovers her connection with Ky Rhyen may have something to do with it. El needs answers before the Callings disappear altogether. Can she find a way to sever her tie with Ky without killing him, and keep herself from truly falling for him in the process?
July, 2017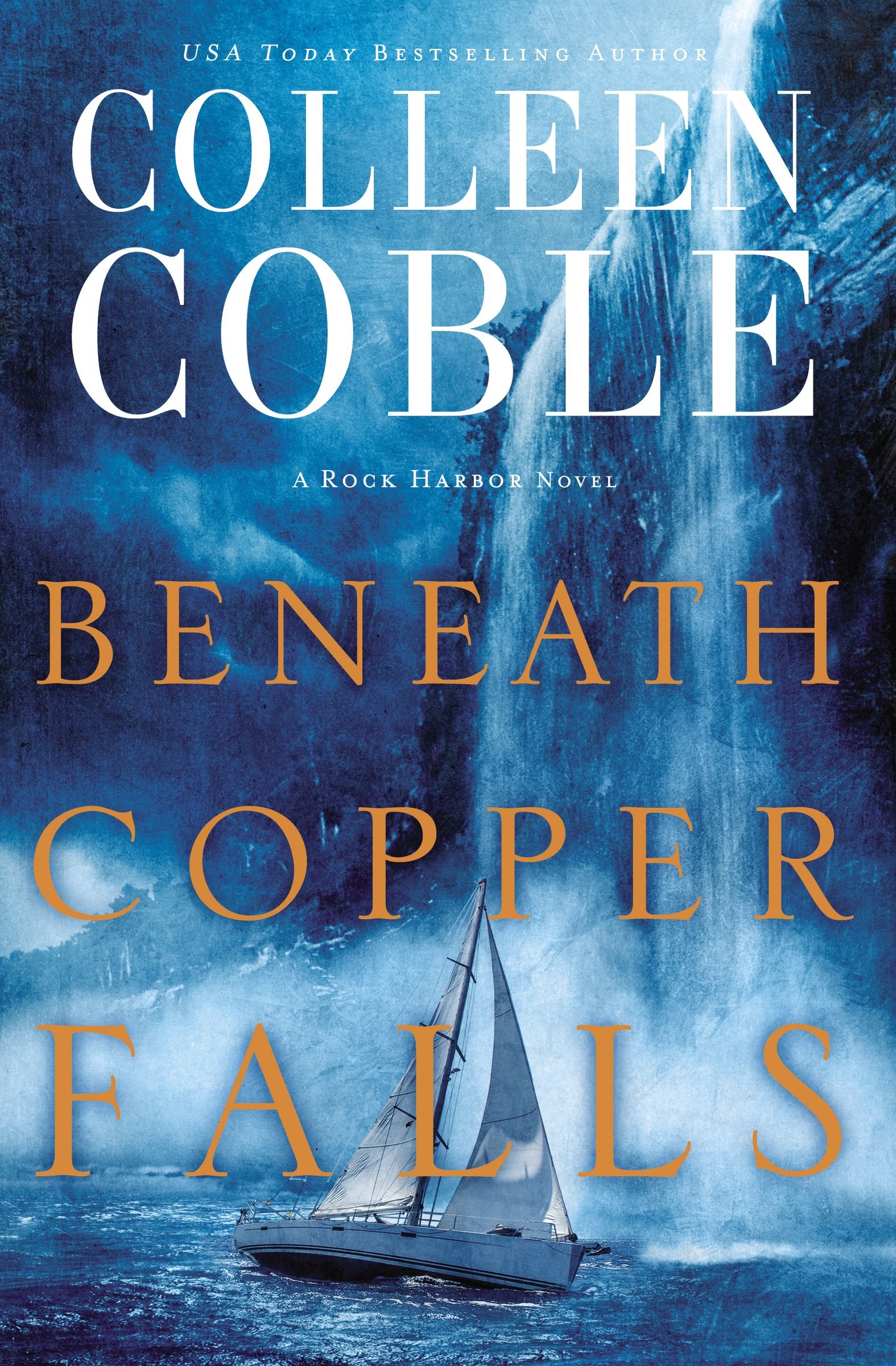 Beneath Copper Falls by Colleen Coble
USA TODAY bestselling author Colleen Coble returns to her beloved Rock Harbor—but both danger and romance hide in this idyllic small town.
Dana Newell has just moved to Rock Harbor to take a job as a sheriff's dispatcher and is settling in next door to Bree and Kade Matthews. The abusive relationship she left behind seems a distant memory in this perfect place.
Her first day on the job, Dana receives a call from her friend Allyson who screams "He's going to kill me too" before the phone goes dead. Dana immediately dispatches a deputy, but it's too late. Allyson's death is ruled an accident, but Dana just doesn't believe it. She knows Allyson—an investigative reporter—was researching a new story. Did someone want to keep her quiet?
Dana continues to look into the accident with the help of Bree and also Allyson's cousin Boone. Romance quickly blooms between Dana and Boone but the game is much more complex than either of them imagined. When Dana's ex-fiance locates her, she's caught in the middle. It's a game of cat and mouse as she and Boone fight to catch one killer while evading another.
July, 2017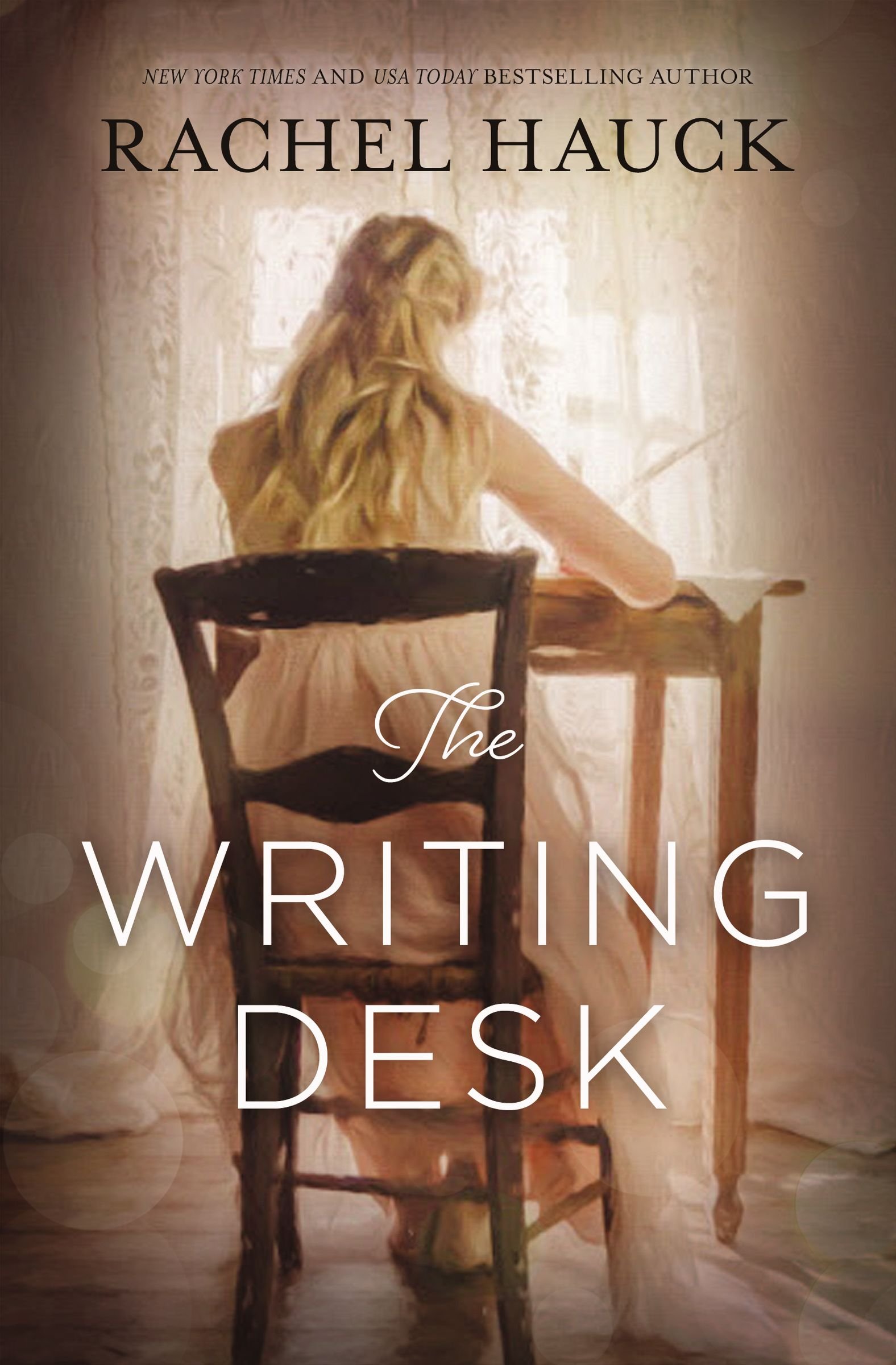 The Writing Desk by Rachel Hauck
Tenley Roth's first book was a literary and commercial success. Now that her second book is due, she's locked in fear. Can she repeat her earlier success or is she a fraud who merely found a bit of luck?
With pressure mounting from her publisher, Tenley is weighted with writer's block. But when her estranged mother calls asking Tenley to help her through chemotherapy, she packs up for Florida where she meets handsome furniture designer Jonas Sullivan and discovers the story her heart's been missing.
Born during the Gilded Age, Birdie Shehorn is the daughter of the old money Knickerbockers. Yet her life is not her own. Under the strict control of her mother, her every move is decided ahead of time, even whom she'll marry. But Birdie has dreams of her own. She wants to tell stories, write novels, make an impact on the world. When she discovers her mother has literally destroyed her dreams, she must choose between submission and security or forging a brand new way all on her own.
Tenley and Birdie are from two very different worlds. Yet when Tenley discovers Birdie's manuscript, their lives intersect. Birdie's words help Tenley find a way home. Tenley brings Birdie's writing to the world.
Can two women separated by time help fulfill each other's destiny?
July, 2017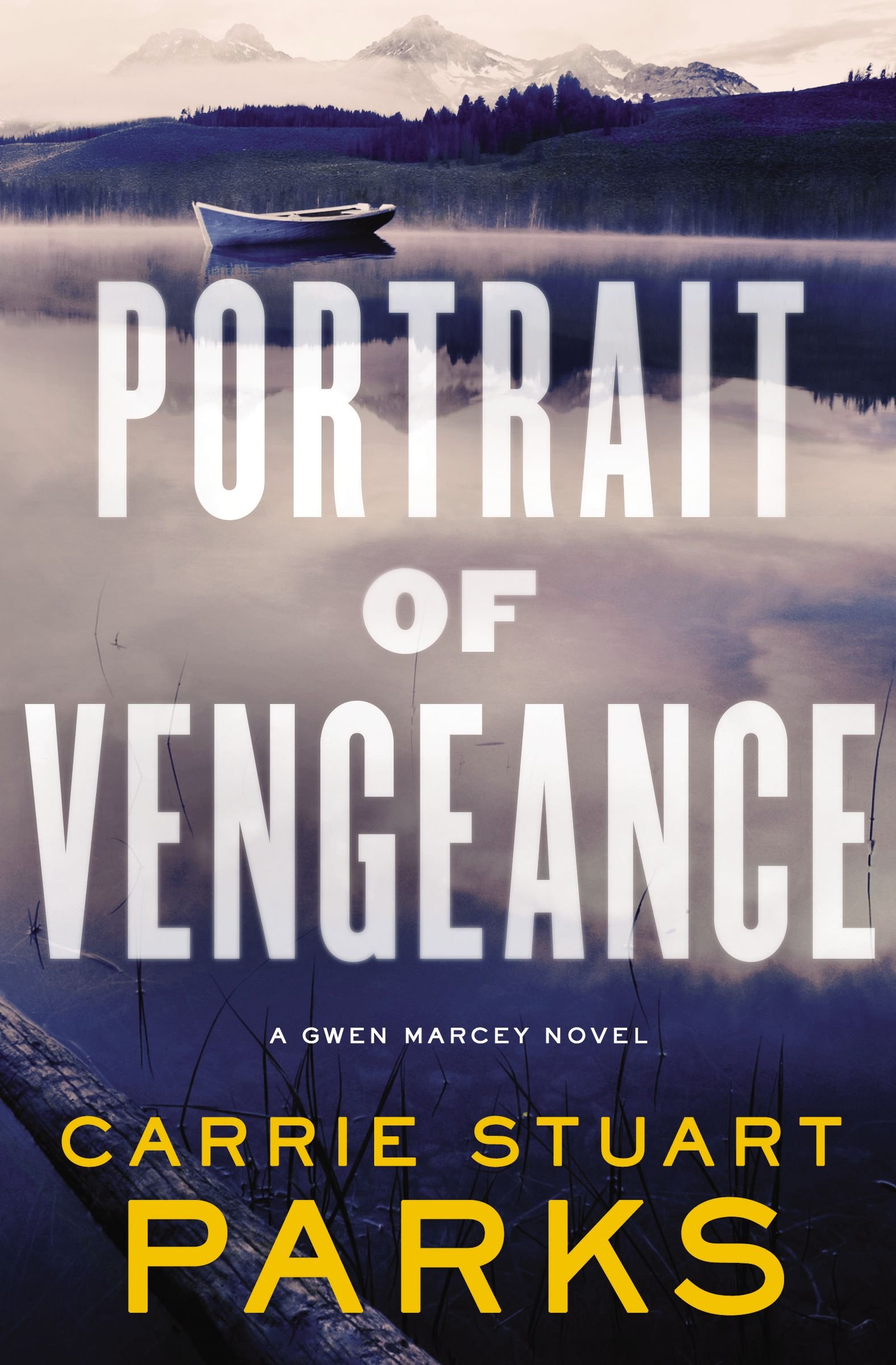 Portrait of Vengeance by Carrie Stuart Parkes
Dead parents and a missing four-year-old girl. Gwen Marcey's latest case brings with it an uncomfortable sense of deja vu.
Gwen Marcey's first job for the Interagency Major Crimes Unit lands her at the Nez Perce Indian Reservation in North Central Idaho. But the crime is all too familiar: dead parents and a missing four-year-old girl. Over thirty years earlier, Gwen was that missing girl and her own parents were murdered.
Gwen has always refused to speak of her past, but it soon becomes impossible for her to ignore. Especially when a shocking discovery reveals that her parents were not murdered as she'd been told. Instead, they died in a plane crash–and she was supposed to die with them. Why the lies? But Gwen's obsession with her parents and with the missing girl causes her to be removed from the case . . . at least, officially.
As the past and present collide, Gwen longs to finally understand the events that shaped her childhood–if she can just stay alive long enough to uncover the answers.
August, 2017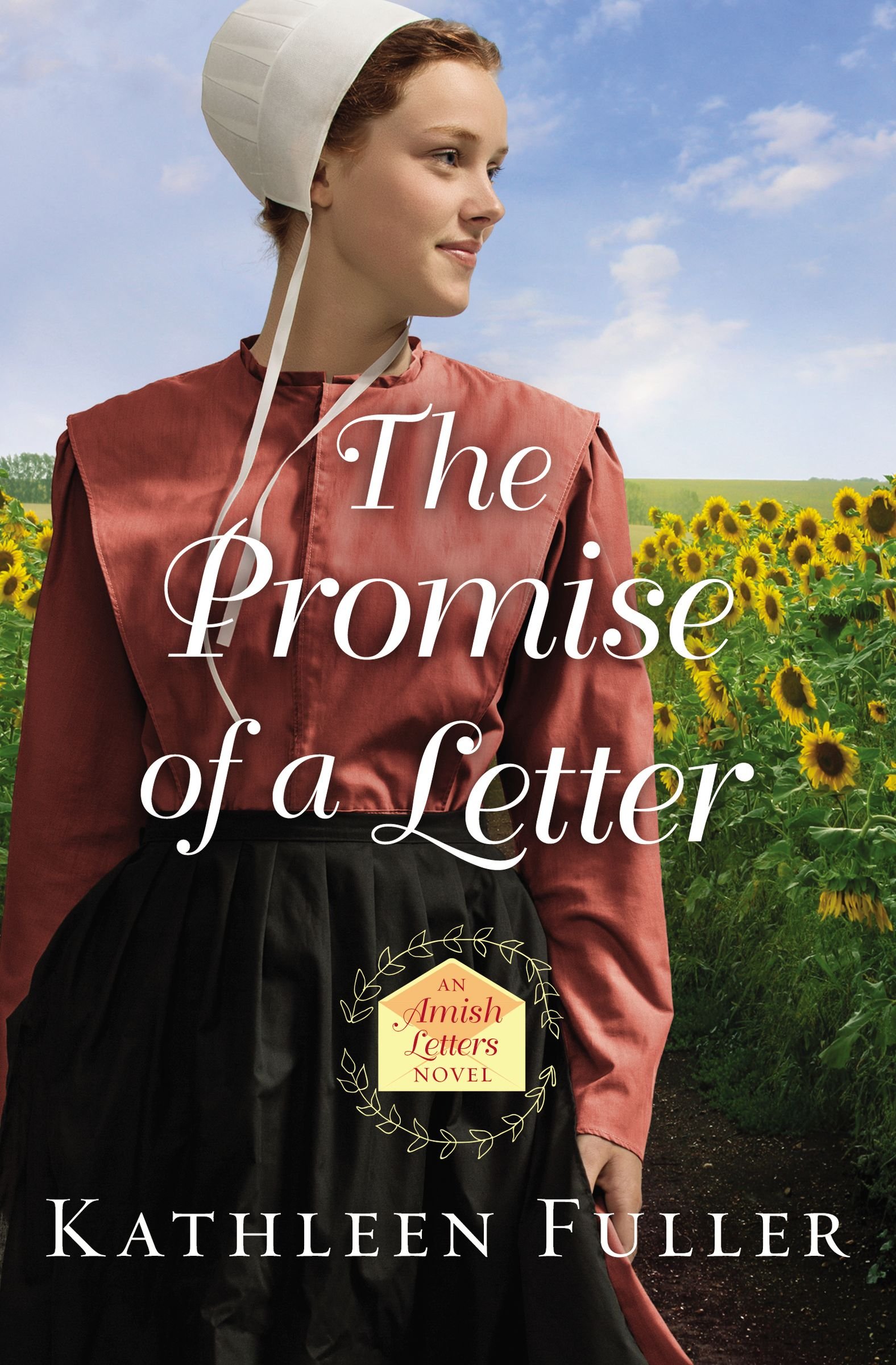 The Promise of a Letter by Kathleen Fuller
A letter brings him back to Birch Creek. Can one feisty woman make him stay?
Roman is on the verge of leaving the Amish church. He feels confined by the strict rules and longs to do something more with his life. But when his brother is gravely injured, Roman receives a letter from his sister-in-law, begging him to move to Birch Creek to help the young family.
Leanna Chupp as always made her own way in her small community of Birch Creek. Though some may call her unconventional–strange, even–Leanna is passionate about her faith. Her unique outlook on life has meant she's never had many suitors pursuing courtship, but she is happy being single and believes she always will be.
But when Roman and Leanna find themselves working together again, everything changes. Neither of them fit squarely within the strictures of the Amish faith, but could their differences be the one thing that helps them form a deeper connection to their faith . . . and each other?
August, 2017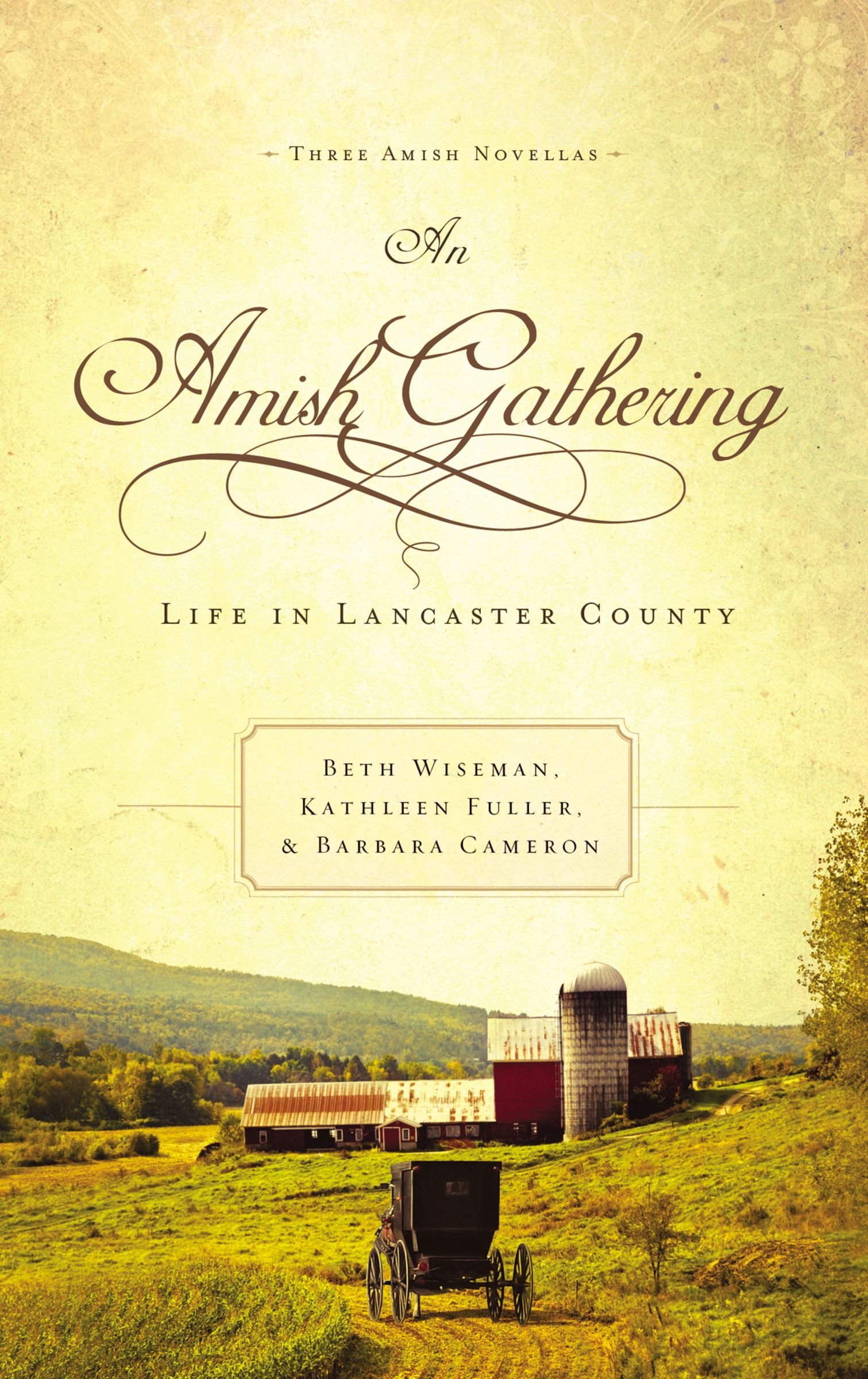 An Amish Gathering by Beth Wiseman, Kathleen Fuller and Barbara Cameron
A Change of Heart by Beth Wiseman
Leah is no good at cooking, cleaning, sewing, gardening—the skills that young women need to make a proper Amish wife. All she wants to do is write stories, but she's sincerely tired of being a disappointment. Will she ever find someone who accepts her just as she is? And can an almost-Amish angel in red polka dots help her find her way?
A Place of His Own by Kathleen Fuller
When Josiah left Paradise the first time, he didn't even say good-bye. Now he's back, ten years later, and he's changed. Why is he so distant and bitter? Where is the boy who used to be Amanda's best friend? Amanda is learning that there are things even a capable Amish girl can't fix. But can she stand there and watch him walk away . . . again?
When Winter Comes by Barbara Cameron
It's been too long since Rebecca has done what she loves—put on her skates and fly across the ice. Five years have passed since a winter accident took her twin Lizzie and left Rebecca heartbroken. And Ben has waited for her all that time. At last she's starting to heal. But has too much time passed for their hearts to reconnect?
August, 2017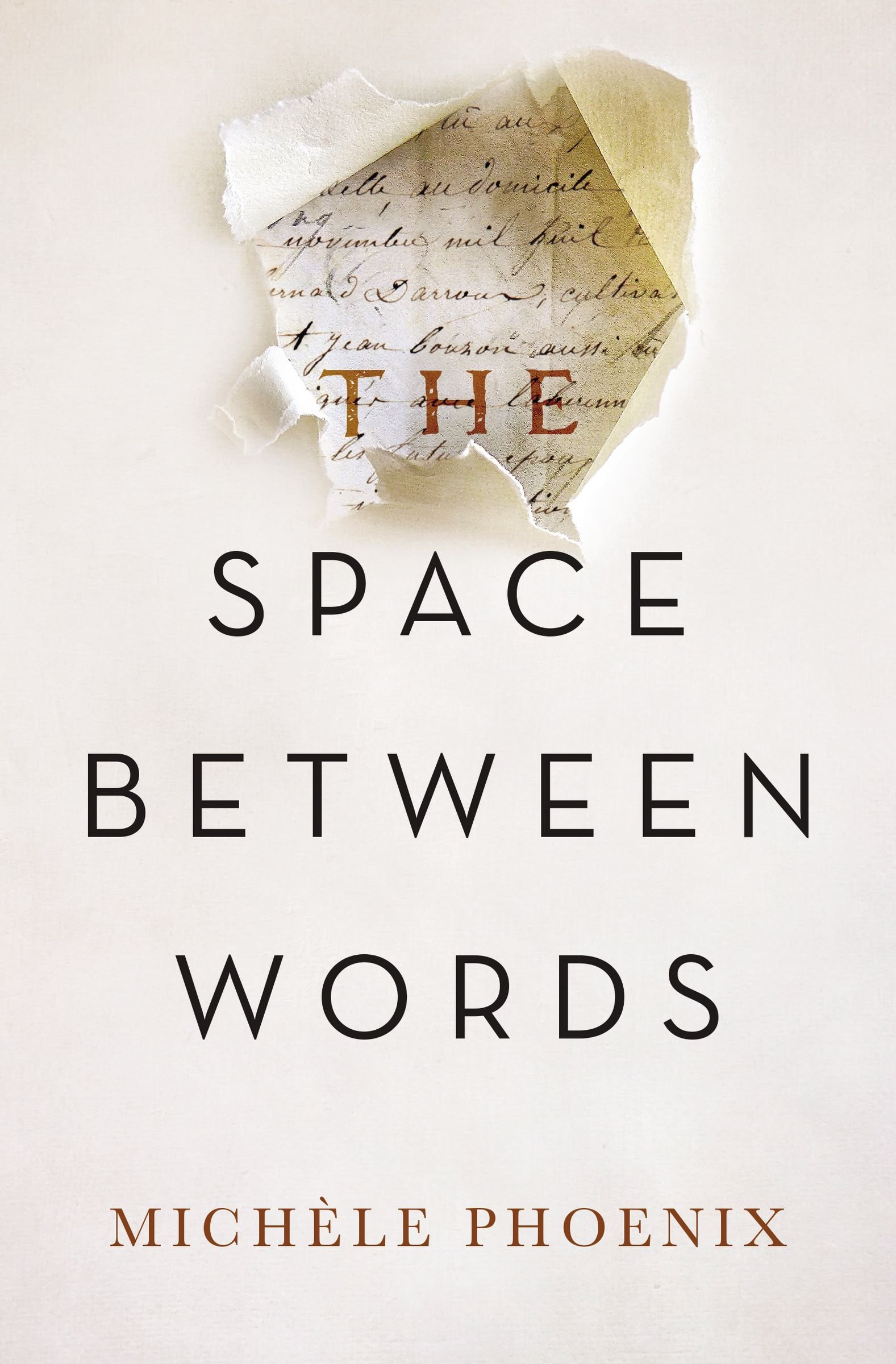 The Space Between Words by Michele Phoenix
Could a centuries-old manuscript hold the key to finding solace in today's terror-stricken world?
When Jessica wakes up in a French hospital on the day after the Paris attacks, she can't imagine a life unmarred by terror. Though she's flown to Europe to join her friends on an antiquing road trip to southern France, all she wants in the aftermath of the assault is to return home to Colorado. But her friend Patrick will not let her surrender to the fear. Worn down by his dogged and perplexing insistence, she reluctantly agrees to a modified trip.
They stop for a few days in the village of Gatigny, where Grant and Mona welcome them into their B&B. After buying an antique sewing box at a nearby flea market, Jessica finds a handwritten document and a page from a Huguenot Bible concealed in its hidden compartment. As Grant helps her to translate the archaic French, they uncover the story of Adeline Baillard, a young woman who lived in the village centuries before.
Frustrated by Adeline's story's abrupt ending, Jessica follows its clues from France to England, learning along the way about brokenness, resilience, and hope.
August, 2017
COVER TO COME
To Wager Her Heart by Tamera Alexander
Can a railroad man and a Southern Belle turned teacher find a way to work together to achieve their dreams in the new reality of the post-Civil War South?
Sylas Rutledge, former gambler and new owner of the East Line Railway, invests everything he has into this venture, partly to see if he can do it—but mostly to avenge his father. One man holds the key to the railway's success—General William Giles Harding of Nashville's Belle Meade Plantation. But Harding is champagne and thoroughbreds, and Sylas Rutledge is beer and bullocks. Sy needs someone to help him maneuver in high society, and when he meets Alexandra Donelson, he quickly decides he's found his tutor.
Spurning her family's wishes that she marry, Alexandra Donelson is pursuing her passion for teaching at Fisk University, the first freedmen's university in the United States. But her family does not approve, and ultimately, her father expels her from the family home and cuts her off completely.
Through her friendship with Mary Harding, Alexandra is thrown together with both General Harding and Sylas Rutledge. And she soon finds herself falling in love with a man whose roguish qualities and adventuresome spirit smack more of recklessness than responsibility.
Sylas Rutledge will risk everything to win the hand of the woman he loves. What he doesn't count on is having to wager her heart to do it.
Set at Nashville's historic Belle Meade Plantation, To Wager Her Heart is a sweeping Southern love story about a nation mending after war, the struggle to move a country forward, and the courage of a man and woman to see themselves for who they truly are—and can be—with each other.
Zondervan, August, 2017