Kimberly Stuart is a rare talent. She pens super smart novels, filled with humour (and by that I mean really, really funny!), warmth, and emotion. I'm excited to introduce you to her wonderful novels which she has recently re-released with gorgeous new covers. Kimberly was first published in 2006, releasing Balancing Act and unleashing Heidi Elliott on the world, following up with Bottom Line and a few standalone novels. I own and have read all her original novels, with the exception of Act Two, but boy, do I want to get my hands on these beauties. I fell in love with Kimberly's writing and I think you will, too.
Kim has just released her third Heidi Elliott novel, Better Together, and I've almost finished reading it. She achieved something no one else has ever done! Two chapters in and I was in tears – two chapters, people! I connected immediately with Heidi and Jake and their turmoil. I rarely cry in novels and certainly not by the end of the second chapter. Also, despite being a third novel, Better Together is perfect to read as a standalone novel. For anyone hurting over infertility, marriage hiccups, or friendship issues, this book is for you.
Check it out…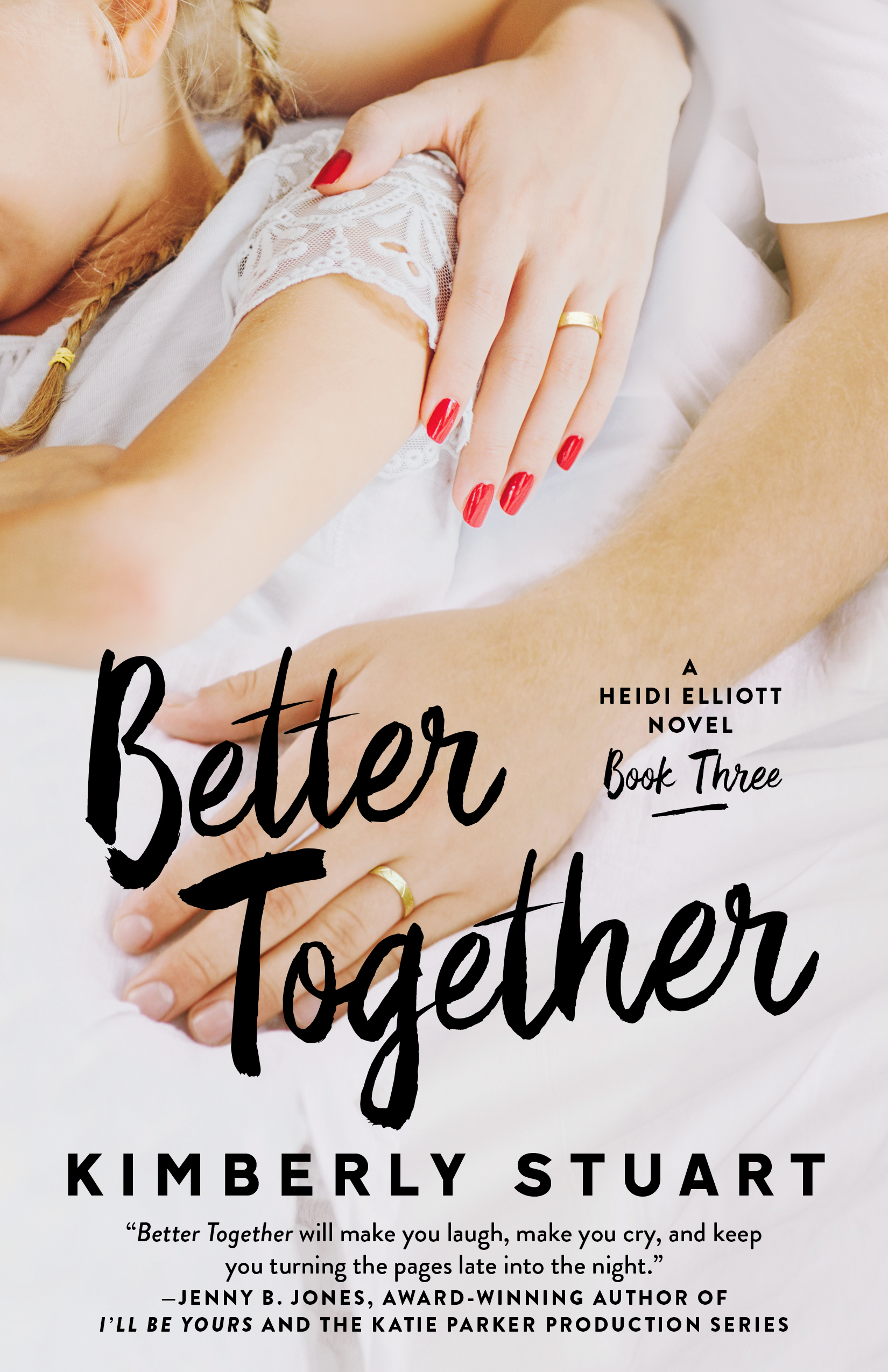 Heidi Elliott is busy, busy, busy.
Now that she and Jake are parents of a kindergartner, Heidi has a to-do list a mile long. Like deep clean the kitchen cabinets. Volunteer in Nora's classroom. Create sparkly USA ninja warrior Halloween costumes for two. Repaint several pieces of household furniture. Meddle in her best friends' relationships.
Grieve her most recent failed pregnancy.
Find her misplaced hope.
Jake wants to adopt. Nora plans to pray a sibling into existence. And Heidi keeps moving to avoid thinking about anything other than paint colors.
Thoughtlessness, of course, leads to mistakes and misunderstandings, and in the space of a month, Heidi manages to lose control of a group of kindergartners, make a terrible impression on the social worker, and damage—possibly irreparably—her closest friendships.
And then she remembers. She doesn't have to go it alone. Sometimes we really are better together.
Here's a little taste of Kim's talent in Better Together. Micah, a college student Heidi and her husband mentored has arrived to baby sit for the evening…

Jake walked into the room. He was a handsome man, my husband. I watched as he greeted Micah, asked him about his favorite classes this semester, talked shop with him regarding the current state of the S & P. I wanted to lean into him and put my head on his shoulder. I wanted to hug him right there and breathe in what I knew would be a delicious mixture of clean skin, cologne, and toothpaste. I wanted to blurt that I was trying, that I wanted to feel exactly what he felt about adoption and that I was ready for everything to go back to normal between us. That this politeness that had descended was worse than an argument and that he should stop being so exasperatingly nice.

He turned to me then and I worked up a quick smile. I was becoming very adept with the quick-smile. I could quick-smile with the best of them. I turned my quick-smile on Micah, feeling like a TV meteorologist.

"All right then, you two crazy people."

Nora struck a disco pose and Micah mirrored her to the letter. She collapsed into giggles.

"Exactly," I said. I raised an eyebrow at Micah. "Dinner is pasta and sauce. I've grated some pecorino and there are trimmed snow peas to steam."

Micah made a face. "Geez, Mrs. Elliott. Just because I've given up ramen and learned a few things in the kitchen, that doesn't mean I'm ready to snow pea when I come over. What happened to the days of frozen pizza? Mac and cheese?"

"Yesyesyes!" Nora was jumping up and down. "Pizzapizzapizza!" I frowned at them both. "You can ignore the peas but no pizza. I didn't buy any because I knew boiling water was now a part of your skill set."

Micah rolled his eyes.

"And you can call me Heidi, as you very well know. I feel like we have covered this ground before. Like once a month for the last three years." I gathered my purse from the kitchen table and Jake helped me slip into my coat.

"Never gonna happen," Micah said. He let Nora climb onto his back and they followed us to the front door. "Can't. You'll always be Mrs. Elliott to me. I like it that it makes you sound a little elderly." He grinned. Nora pretended to whip him like a horse to make him trot.

I shook my head. "If my daughter didn't think you were the kindergarten equivalent of hanging out with Sarah Jessica Parker and all her pals, I would have to let you go immediately for that kind of comment. No severance pay, either."

Micah started to trot. "Everything you just said is elderly in nature. I think Sarah Jessica Parker is about ninety years old at this point. She probably has a great severance package. And false teeth."

"Have fun, you two," Jake said. "We'll be home in a few hours."

Nora squealed, "Byeeeeee! Love you!"

I sniffed as we stepped onto the porch. "Whatever. Traitor."

Jake walked ahead to open my car door. "You look great," he said and leaned in to kiss me. I would use the descriptors sanitized and gentlemanly to describe that kiss. The passion police had no worries at the Elliott house in that moment. They could just pass on by, head over to the Havershams and hope for something a little more scandalous there. Mr. Haversham had the habit of patting Mrs. H. on the rear, so that would have done the trick.

"Thank you," I said, ready with the quick-smile. I tucked into the front seat and as he walked around to the driver's side, I closed my eyes. No one told a girl this on her wedding day, but marriage could really suck all the romance out of a perfectly promising evening.
Now for a look at the rest of Kim's novels…and be sure to scroll all the way down to enter the fabulous giveaway Kim is offering to my readers!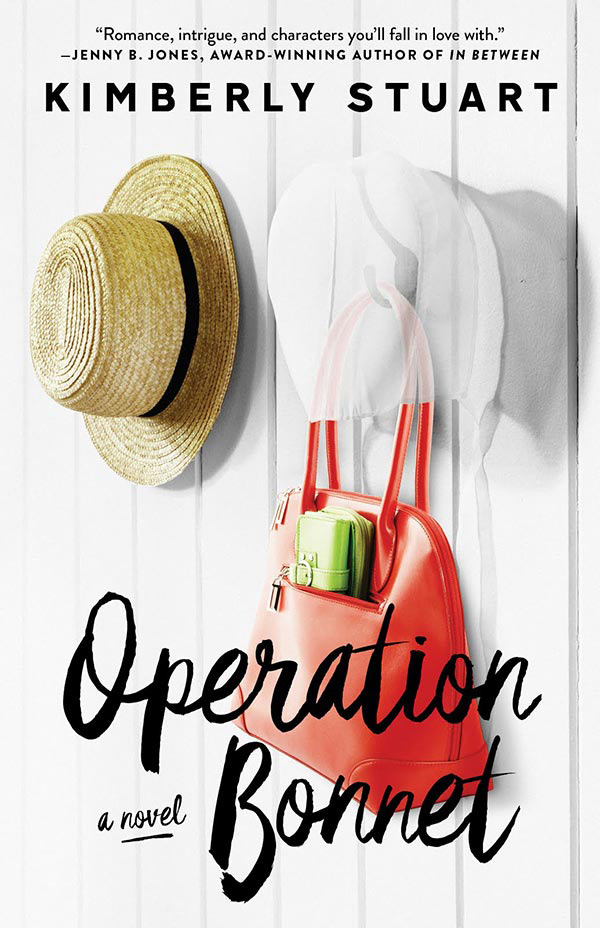 Twenty-year-old Nellie Monroe has a perfect college GPA, a job that's beneath her, and a restless brilliance that makes her a bit of an odd duck. Oh, and she wants to be a private investigator, even though her tiny Ohio hometown offers no hope of clients.
Until she meets Amos Shetler, a refugee from the local Amish community who's carrying a torch for the girl he left behind. So Nellie straps on her bonnet and goes undercover to get the dish. Literally, since she's talked her way into Amish cooking lessons.
But though she's brainy, Nellie is clueless when it comes to real life and real relationships. In short order she has alienated her best friend and angered her college professor—and appears to have botched her case. Will the boy still get the girl? Can Nellie save her career in criminal science? And more importantly, will she ever learn how to make a decent piecrust?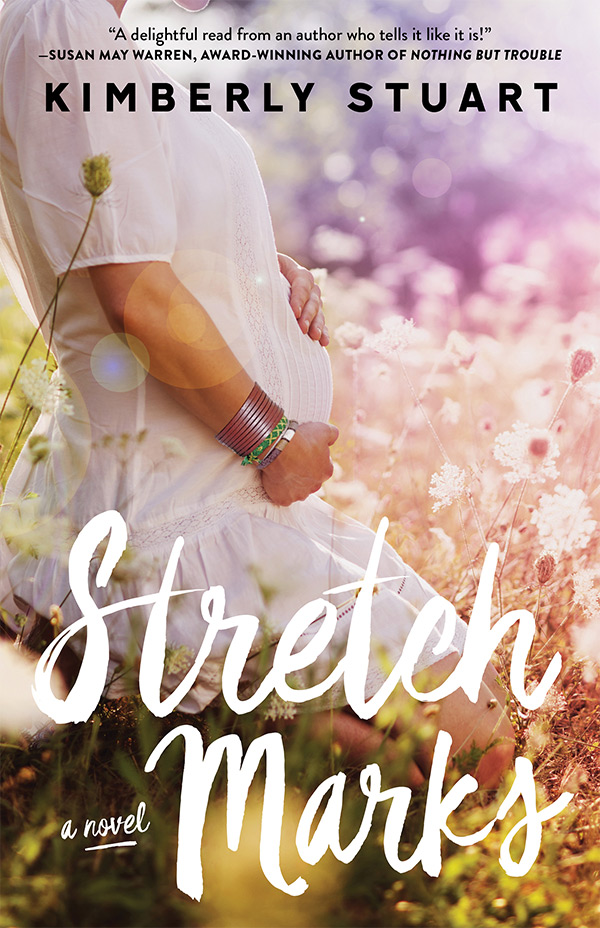 Mia is a granola-eating, sensible shoe-wearing, carbon footprint-conscious twenty-something living in a multicultural neighborhood in Chicago. Her mother, Babs, is a stiletto-wearing Zsa Zsa Gabor type who works as an activities hostess on a Caribbean cruise line…and if you guessed there's some tension there, you'd be right. Factor in an unexpected pregnancy and Mia's idealistic boyfriend, and the mother-daughter relationship is, well, stretched very thin. As is Mia's sanity when Babs shows up to…help.
Actually, Mia has a whole neighborhood of quirky characters who want to help, including her BFF, Frankie, a magenta-haired librarian; Silas, the courtly gentleman of indeterminate age who lives downstairs; and Adam, proprietor of the corner grocery store where Mia shops. But it's Adam—endearing, kind, possessed of a perfect smile and impeccable Persian manners—who ultimately charms Babs and rescues Mia from more than one mother-induced meltdown. Could it be that Mia and Babs might actually be able to get along?
With Kimberly Stuart's trademark irreverent humor and a surprising and satisfying take on romance, Stretch Marks is an authentic but tender story about family, grace, and the importance of a good grocer.
Read my review (and see the original cover!)
New Yorker Sadie Maddox is the toast of the classical-music world—and a bit of a diva. But lately her CD sales are sagging, not to mention parts of her anatomy. Maybe it's time for a change. So when her agent suggests a professorship at a small liberal-arts college, Sadie decides to give it a go. Besides, she needs the money.
But the college is in rural Iowa. Sadie's colleagues are intimidated, her students aren't impressed, and she has to live far too close to farm animals. When Sadie meets Mac, a veterinarian, she assumes they have nothing in common—he is, after all, a country-music fan—and she's counting the days until she moves back to New York. Yet, when Sadie is forced to spend time with Mac, she likes him. Her students really need her. And this quiet Midwest community begins to grow on her.
When the semester ends, Sadie packs up and decamps for the city that never sleeps…and finds she can't either. Will she find the courage and grace she needs to embrace her Act Two?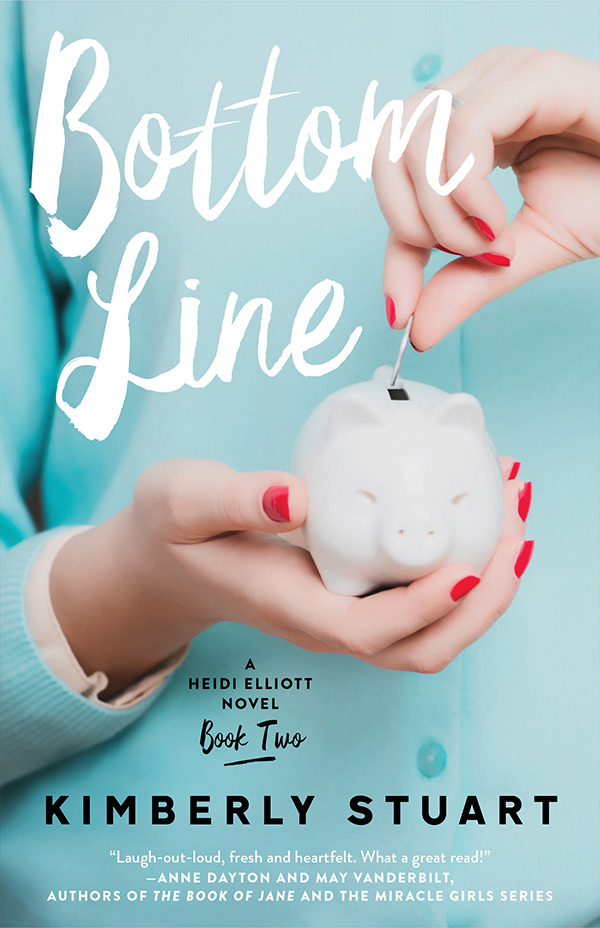 Bottom Line ~ Heidi Elliott novel #2
The Moms' Group that saved Heidi Elliott's sanity has gone on hiatus, as have any ideas about dropping the weight (in all the wrong places) and keeping the curves (in all the right ones). In their place, the Friday Strut-n-Stroll provides, if nothing else, two miles of adult company and the outside chance to use polysyllabic words.
As much as she has loved being home for Nora's first steps, words, and forays into makeup artistry, Heidi misses working, not to mention money for pedicures. And her husband, Jake, seems increasingly worried about their dwindling bank balance. So when the beautiful Kylie Zimmerman, with a wave of her multi-carat-laden fingers, dangles the chance to become part of a "life-enhancing, woman-affirming business opportunity," Heidi takes the bait. After all, what does she have to lose?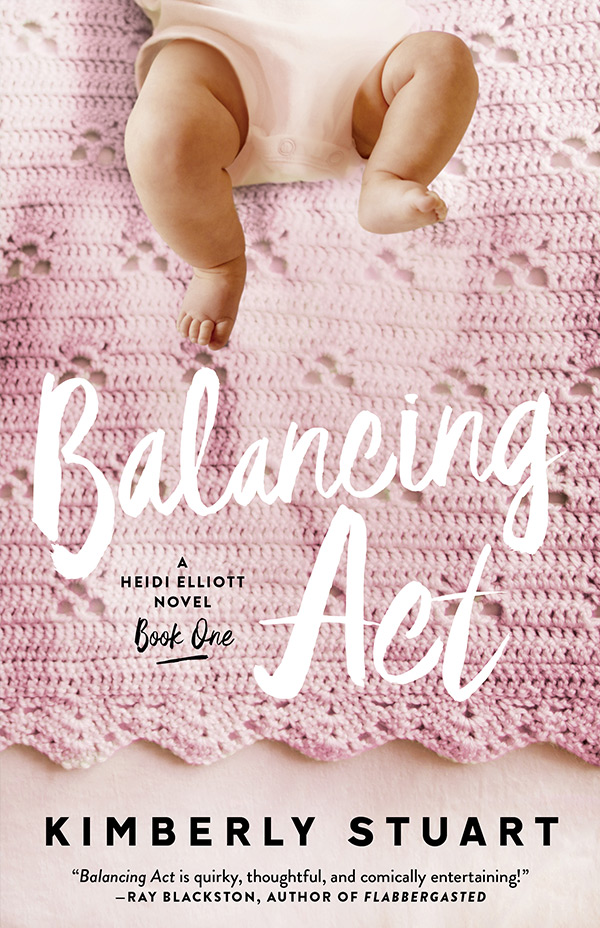 Balancing Act ~ Heidi Elliott Novel #1
The tightrope walk is getting trickier by the minute.
As maternity leave comes to an end for Heidi Elliott, so does virtually everything else she thought she knew. The substitute filling in for her high school Spanish classes has made a complete mess—not just with her students, but perhaps in a way more personal. Her husband is developing the disconcerting habit of going out of his way to help a beautiful and wealthy client who is all kinds of perky. And now, to further complicate matters, Heidi's old boyfriend has moved back into the neighborhood.
Fiercely independent, Heidi has never been one to ask for help. But when she discovers unexpected camaraderie with a Moms' Group, Heidi finds herself in a sea of shoulder pads, big hair, and surprisingly strong women who just might hold the lifeline she didn't think she needed.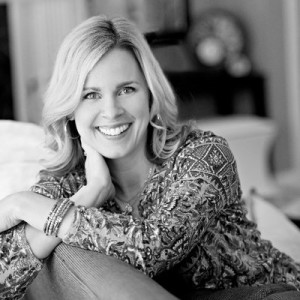 Kimberly Stuart, in an effort to condone the time and money spent, would like you to know she holds degrees from St. Olaf College and the University of Iowa.  She learned lots of interesting things at these fine institutions, none of which prepared her for the lethal cocktail of parenthood and writing. Stuart is the author of five published novels, including the Heidi Elliott series, Act Two, Stretch Marks, Operation Bonnet and a sixth, Sugar, set to release February 2017. She is a frequent public speaker and is passionate about helping others live great stories.
Relz Reviewz Extras
Connect ~ Facebook || Instagram || Goodreads
Visit Kimberly's website and blog
Buy at Amazon: Better Together or Koorong