Most of you will have seen Tyndale's batch of mid 2017 covers as they have been around a little while. I've held my post until the new cover for Heidi Chiavaroli's Freedom's Ring was finalised, and it is one I much prefer to the original.
I adore Melanie Dobson's cover – it is simple yet tells a story I want to learn about. Tracy Groot's novel was originally published in hard cover with the title Maggie Bright, both now tweaked for the paperback version, and I believe this new cover reflects the story better. Jolina's is stunning and I like the different approach they have taken with Pam Hillman's cover.
Tessa's would be one of my MUST reads – I'm thrilled she is tackling the story of Lydia – but I'm not a big fan of the cover. The title font and location don't work for me and it just doesn't seem quite as polished a look as the other covers. I do like Courtney's, with its simple and spare appeal, with no doubt as to the genre. As for Allison's eBook novella, I'm intrigued!
Overall, I'm pleased with this batch of covers…how about you?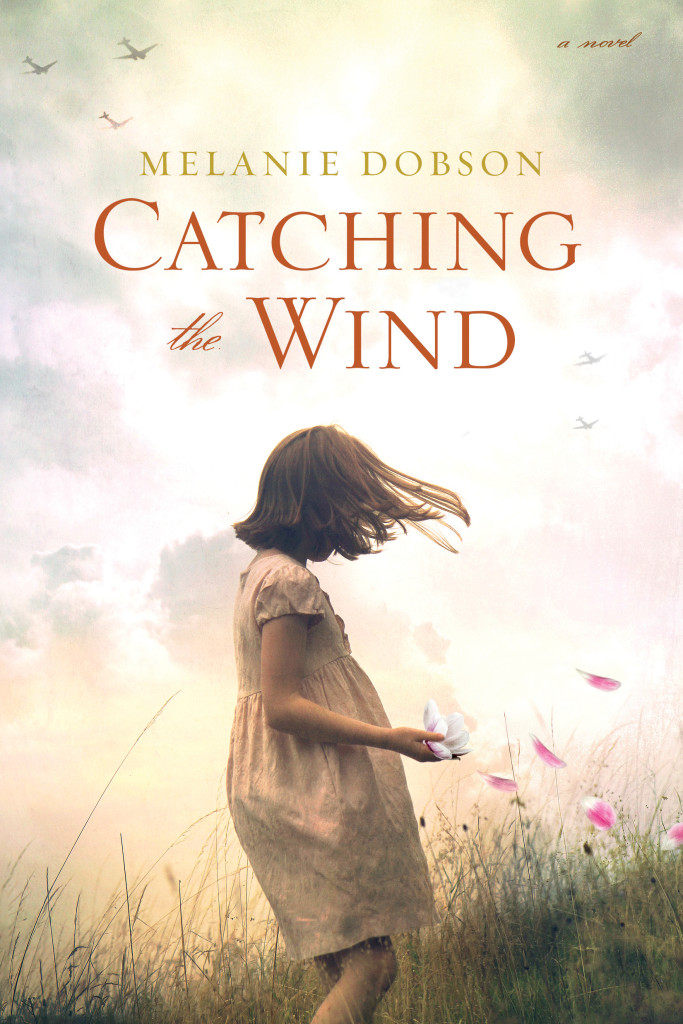 Catching the Wind by Melanie Dobson
What happened to Brigitte Berthold?
That question has haunted Daniel Knight since he was thirteen, when he and eleven-year-old Brigitte escaped the Gestapo agents who arrested both their parents. They survived a harrowing journey from Germany to England, only to be separated upon their arrival. Daniel vowed to find Brigitte after the war, a promise he has fought to fulfill for more than seventy years.
Now a wealthy old man, Daniel's final hope in finding Brigitte rests with Quenby Vaughn, an American journalist working in London. He believes Quenby's tenacity to find missing people and her personal investment in a related WWII espionage story will help her succeed where previous investigators have failed. Though Quenby is wrestling her own demons—and wary at the idea of teaming up with Daniel's lawyer, Lucas Hough—the lure of Brigitte's story is too much to resist. Together, Quenby and Lucas delve deep into the past, following a trail of deception, sacrifice, and healing that could change all of their futures.
Releases May 2017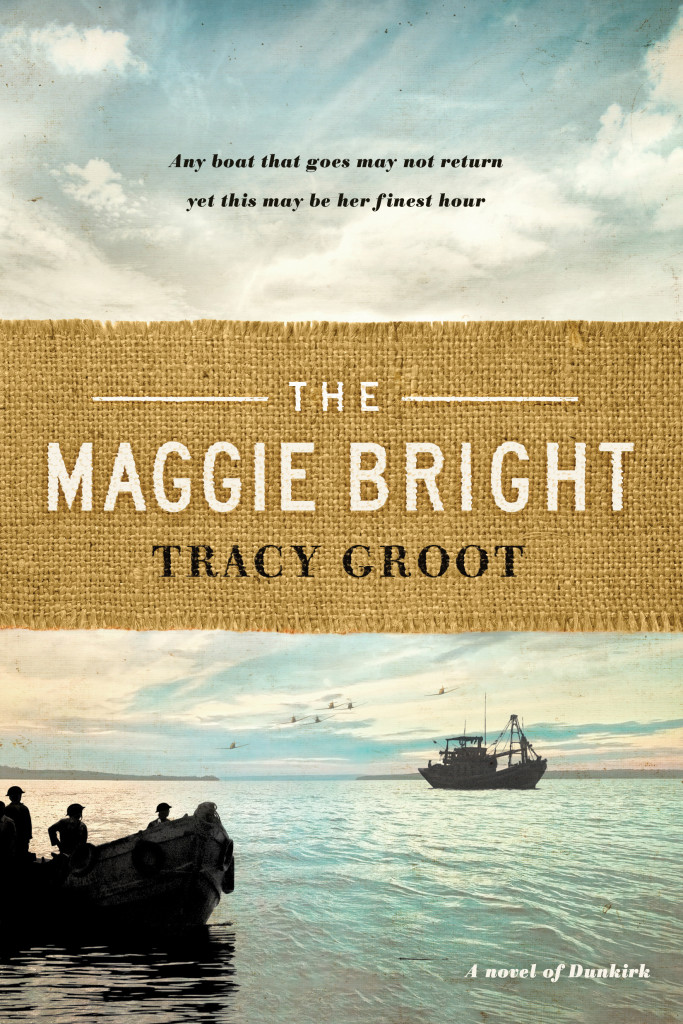 The Maggie Bright by Tracy Groot
England, 1940. Clare Childs knew life would change when she unexpectedly inherited the Maggie Bright—a noble fifty-two-foot yacht. In fact, she's counting on it. But the boat harbors secrets. When a stranger arrives, searching for documents hidden onboard, Clare is pulled into a Scotland Yard investigation that could shed light on Hitler's darkest schemes and prompt America to action.
Across the Channel, Hitler's Blitzkrieg has the entire British army in retreat with little hope for rescue at the shallow beaches of Dunkirk. With time running out, Churchill recruits civilian watercraft to help. Hitler is attacking from land, air, and sea, and any boat that goes may not return. Yet Clare knows the Maggie Bright must answer the call—piloted by an American who has refused to join the war effort until now and a detective with a very personal motive for exposing the truth.
The fate of the war hinges on this rescue. While two men join the desperate fight, a nation prays for a miracle.
Softcover edition releases May 2017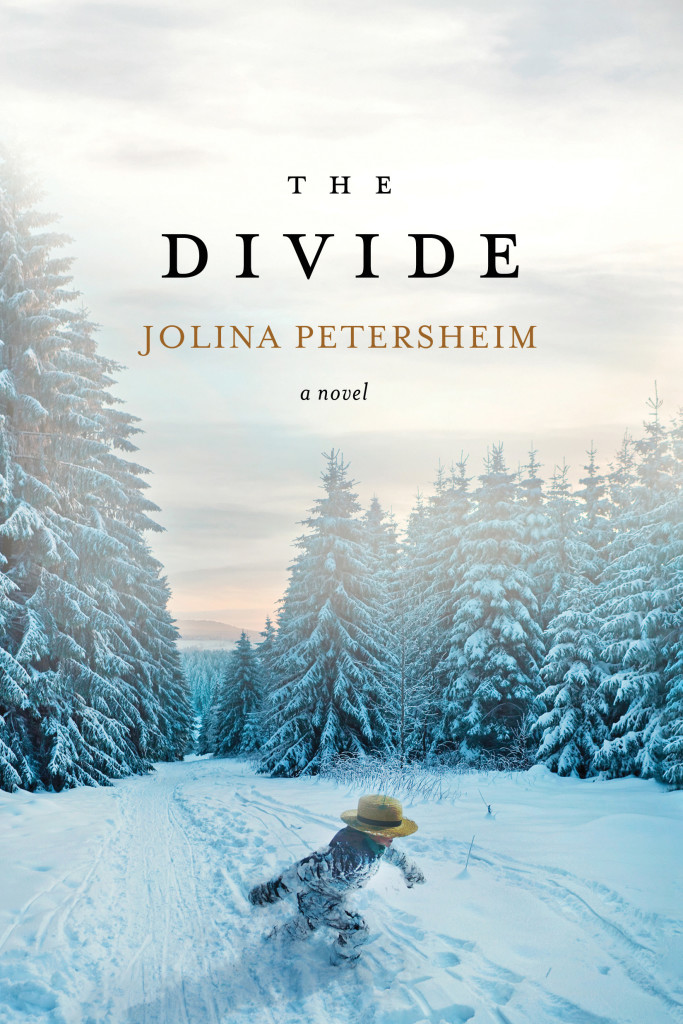 The Divide by Jolina Petersheim
In this gripping conclusion to The Alliance, nearly six months have passed since Leora Ebersole's Old Order Mennonite community fled to the mountains for refuge after an attack destroyed the power grid and altered life as they knew it. Since then, Leora has watched and waited for news of Moses Hughes, the young Englischer pilot who held off invading looters long enough for everyone to escape. Unsure Moses even survived, Leora has begun to warm to the affections of Jabil Snyder, who has courted her patiently. But she struggles to see herself as the bishop's wife, especially when she learns that Moses is alive and has now joined a local militia.
An unexpected encounter in the woods deepens Leora's crisis, as does a terrifying new threat that brings Moses's militia into the community's shaky alliance with the few Englischers left among them. When long-held beliefs are once again put to the test, Leora wrestles with the divide between having faith and taking action. Just how much will her shifting landscape change her?
 Releases June 2017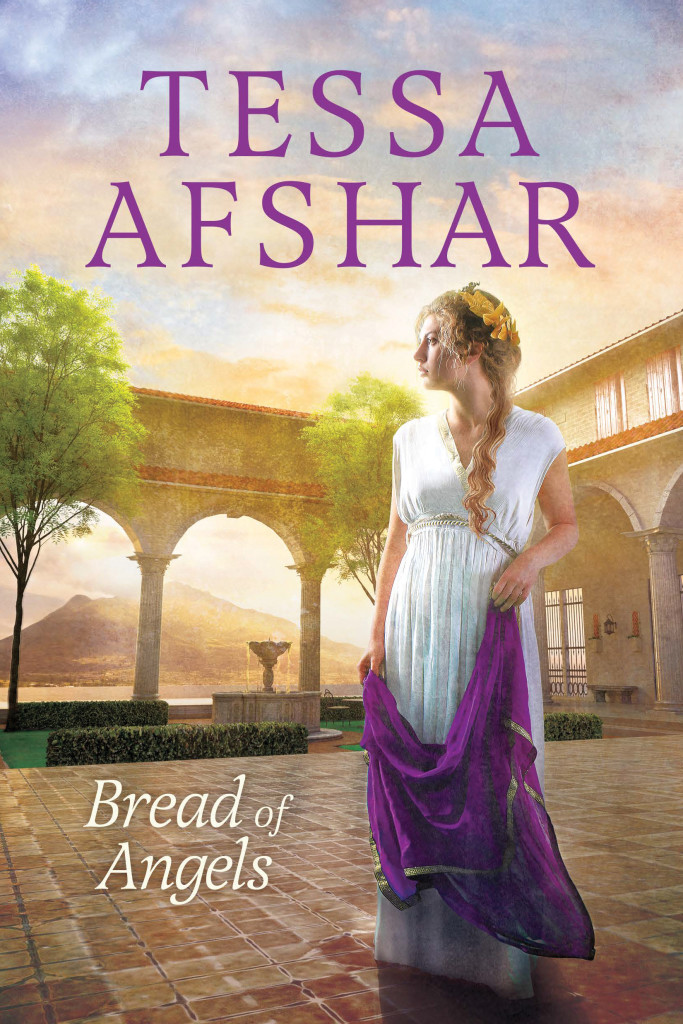 Bread of Angels by Tessa Afshar
Purple. The foundation of an influential trade in a Roman world dominated by men. One woman rises up to take the reins of success in an incredible journey of courage, grit, and friendship. And along the way, she changes the world.
But before she was Lydia, the seller of purple, she was simply a merchant's daughter who loved three things: her father, her ancestral home, and making dye. Then unbearable betrayal robs her of nearly everything.
With only her father's secret formulas left, Lydia flees to Philippi and struggles to establish her business on her own. Determination and serendipitous acquaintances—along with her father's precious dye—help her become one of the city's preeminent merchants. But fear lingers in every shadow, until Lydia meets the apostle Paul and hears his message of hope, becoming his first European convert. Still, Lydia can't outrun her secrets forever, and when past and present collide, she must either stand firm and trust in her fledgling faith or succumb to the fear that has ruled her life.
 Releases June 2017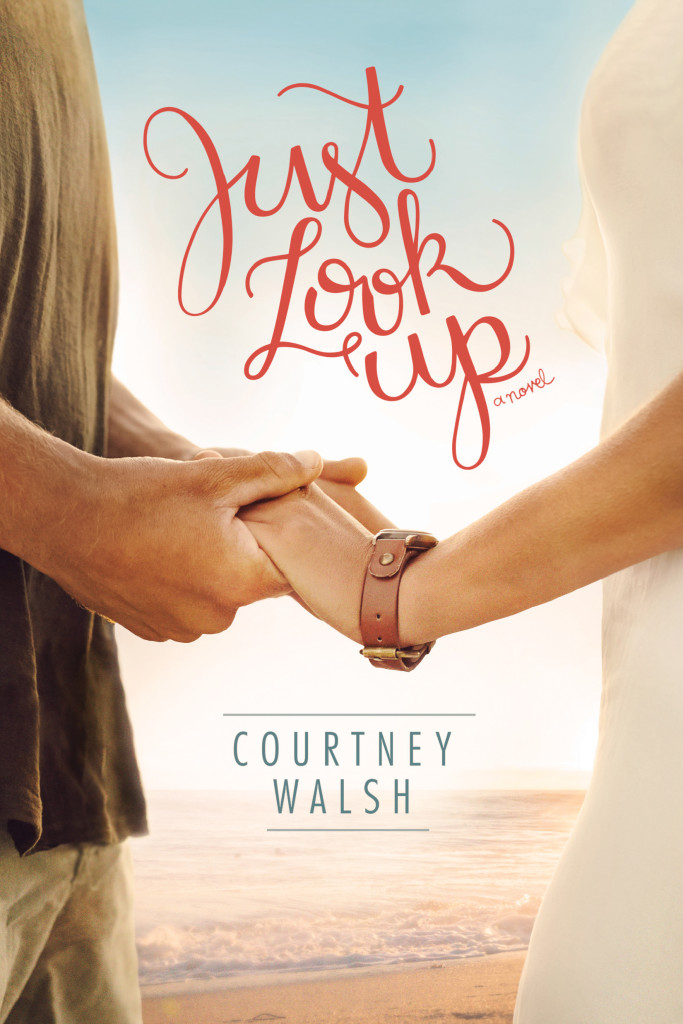 Just Look Up by Courtney Walsh
After tirelessly climbing the ranks of her Chicago-based interior design firm, Lane Kelley is about to land her dream promotion when devastating news about her brother draws her back home—a quaint tourist town full of memories she'd just as soon forget. With her cell phone and laptop always within reach, Lane aims to check on her brother while staying focused on work—something her eclectic family doesn't understand.
Ryan Brooks never expected to settle down in Harbor Pointe, Michigan, but after his final tour of duty, it was the only place that felt like home. Now knee-deep in a renovation project that could boost tourism for the struggling town, he is thrilled to see Lane, the girl he secretly once loved, even if the circumstances of her homecoming aren't ideal.
Their reunion gets off to a rocky start, however, when Ryan can't find a trace of the girl he once knew in the woman she is today. As he slowly chips away at the walls Lane has built, secrets from his past collide with a terrible truth even he is reluctant to believe. Facing a crossroads that could define his future with Lane and jeopardize his relationship with the surrogate family he's found in the Kelleys, Ryan hopes Lane can see that maybe what really matters has been right in front of her all along—if only she'd just look up.
July 2017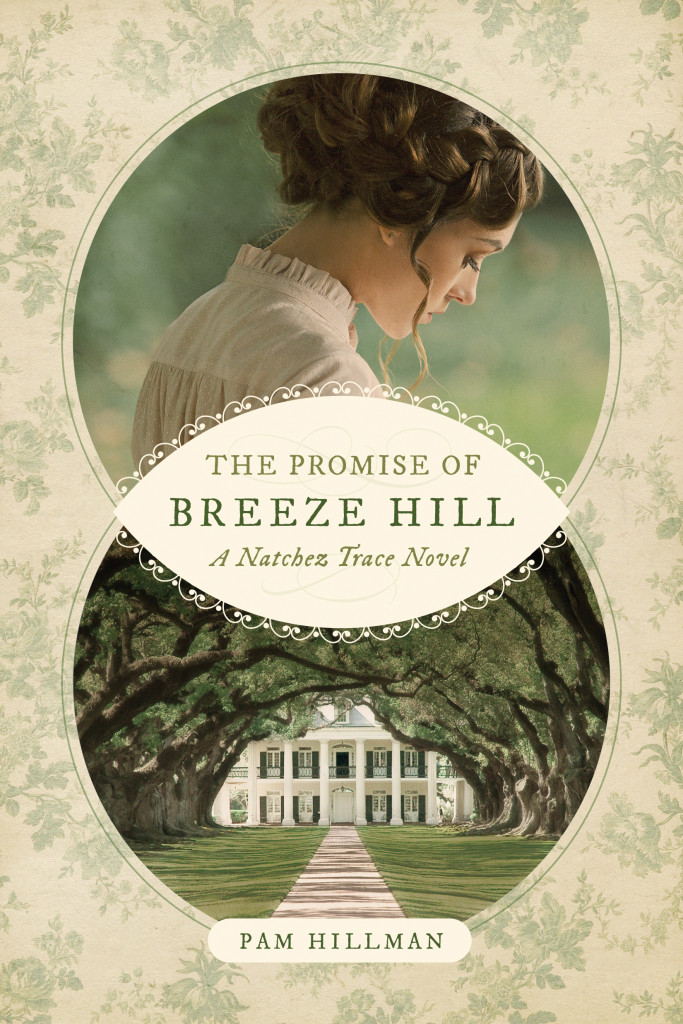 The Promise of Breeze Hill by Pam Hillman
Natchez, MS 1791
Anxious for his brothers to join him on the rugged frontier along the Mississippi River, Connor O'Shea has no choice but to indenture himself as a carpenter in exchange for their passage from Ireland. But when he's sold to Isabella Bartholomew of Breeze Hill Plantation, Connor fears he'll repeat past mistakes and vows not to be tempted by the lovely lady.
The responsibilities of running Breeze Hill have fallen on Isabella's shoulders after her brother was found dead in the swamps along the Natchez Trace and a suspicious fire devastated their crops, almost destroyed their home, and left her father seriously injured. Even with Connor's help, Isabella fears she'll lose her family's plantation. Despite her growing feelings for the handsome Irish carpenter, she seriously considers accepting her wealthy and influential neighbor's proposal of marriage.
Soon, though, Connor realizes someone is out to eliminate the Bartholomew family. Can he set aside his own feelings to keep Isabella safe?
 Releases August 2017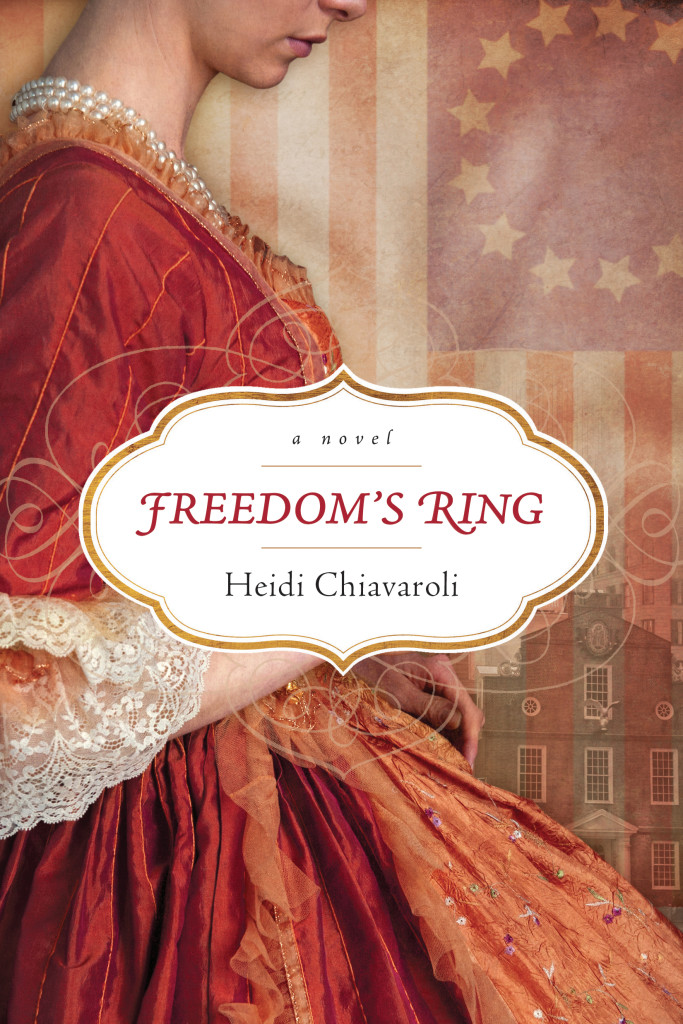 Freedom's Ring by Heidi Chiavaroli
Boston, 2015
Two years after nearly losing her life in the Boston Marathon bombing, Annie David is still far from "Boston strong." Instead she remains isolated and defeated—plagued by guilt over her niece, crippled in the blast, and by an antique ring alongside a hazy hero's face. But when she learns the identity of her rescuer, will he be the hero she's imagined? And can the long-past history of the woman behind the ring set her free from the guilt and fears of the present?
Boston, 1770
As a woman alone in a rebellious town, Liberty Caldwell finds herself in a dangerous predicament. When a British lieutenant, Alexander Smythe, comes to her rescue and offers her employment, Liberty accepts. As months go by, Alexander not only begins to share his love of poetry with her, but protects Liberty from the advances of a lecherous captain living in the officers' house where she works.
Mounting tensions explode in the Boston Massacre, and Liberty's world is shattered as her brother, with whom she has just reunited, is killed in the fray. Desperate and alone, she returns home, only to be assaulted by the captain. Afraid and furious toward redcoats, Liberty leaves the officers' home, taking with her a ring that belonged to Alexander.
Two women, separated by centuries, must learn to face their fears. And when they feel they must be strong, they learn that sometimes true strength is found in surrender.
Releases August 2017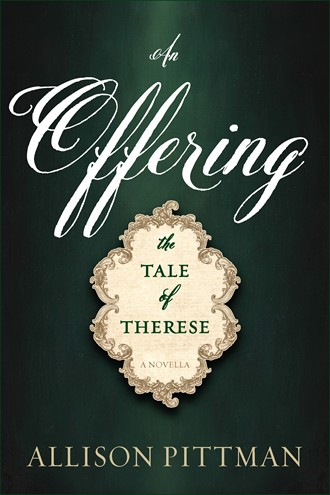 An Offering by Allison Pittman
1946, Brunnendorf, Germany
Eight year-old Therese longs for a home. Fatherless and living in one, small room with her mother, Therese is sent to visit her grandparents in the next town when men come to visit. She's hoping this man will be the one who marries her mother and gives them a home.
But on this day, while heading to her grandparents, she stops to pick up vegetables that have fallen off a passing wagon and is accused of being a beggar and attacked with stones. Rescued by a nun from the local convent, she brings Therese to the church, where she is cared for. In the loving arms of the nun, Therese wishes she could stay.
Leaving the convent for her grandparent's house, Therese is welcomed in for the first time. Again, she longs to make this her home along with her mother, but realizes that grace and forgiveness don't come easy. What must be sacrificed to see her dream come true?
August, 2017 – eBook