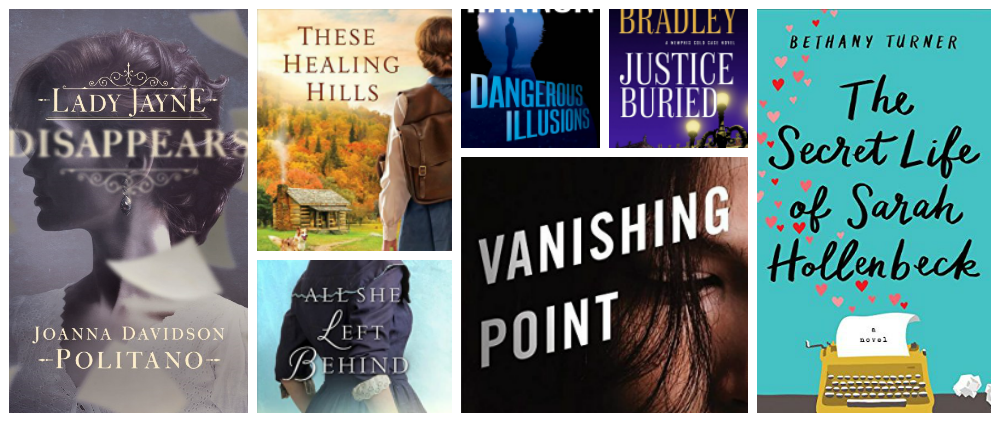 For some odd reason, all the updates I did to this post last night which were live and well when I went to bed, disappeared overnight! Here I am trying again!
This is Revell's late 2017 lineup and the covers that catch my eye are Bethany Turner's and debut author, Joanne Davidson Politano's. While you may be tired of me saying this, I just love it when publishers in the CBA try something different than the standard Christian covers we are so used to seeing.
I do love the colours of Ann's These Healing Hills and I'm a sucker for the dog! I'm fascinated by Lisa's cover! While still in the Nikki Boyd series, it is clearly a different direction from the previous covers and is a Nikki Boyd novel, as opposed to the two previous books which were part of the Nikki Boyd Files. Different leading characters, so maybe a new spin off series, but it will reveal the outstanding mystery from the previous two books. Would love your input on this, dear Lisa!
The premise of Bethany's book is fabulous – I'm excited to see how the story unfolds. And who doesn't love a debut author, so the covers that intrigue me are the books I most particularly want to read. The other stories will be great, too, as Revell can be relied upon for excellent fiction.
Over to you, my reading friends! Really hoping you now have something to comment on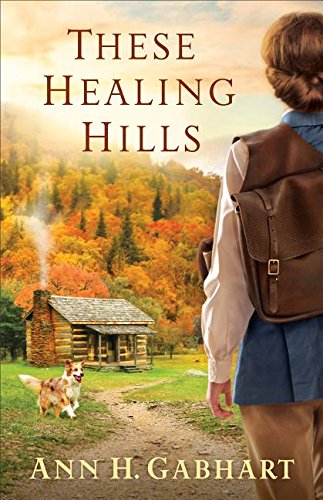 These Healing Hills by Ann H. Gabhart
Francine Howard has her life all mapped out until the soldier she planned to marry at WWII's end writes to tell her he's in love with a woman in England. Devastated, Francine seeks a fresh start in the Appalachian Mountains, training to be a nurse midwife for the Frontier Nursing Service.
Deeply affected by the horrors he witnessed at war, Ben Locke has never thought further ahead than making it home to Kentucky. His future shrouded in as much mist as his beloved mountains, he's at a loss when it comes to envisioning what's next for his life.
When Francine's and Ben's paths intersect, it's immediately clear that they are from different worlds and value different things. But love has a way of healing old wounds . . . and revealing tantalizing new possibilities.
September 2017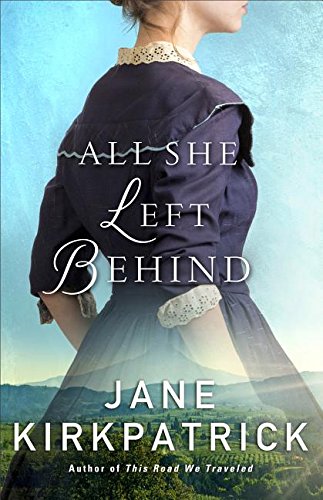 All She Left Behind by Jane Kirkpatrick
Already well-versed in the natural healing properties of herbs and oils, Jennie Pickett longs to become a doctor. But the Oregon frontier of the 1870s doesn't approve of such innovations as women attending medical school. To leave grief and guilt behind, as well as support herself and her challenging young son, Jennie cares for an elderly woman using skills she's developed on her own. When her patient dies, Jennie discovers that her heart has become entangled with the woman's widowed husband, a man many years her senior. Their unlikely romance may lead her to her ultimate goal–but the road will be winding and the way forward will not always be clear. Will Jennie find shelter in life's storms? Will she discover where healing truly lives?
Through her award-winning, layered storytelling, New York Times bestselling author Jane Kirkpatrick invites readers to leave behind their preconceived notions about love and life as they, along with Jennie, discover that dreams may be deferred–but they never really die. Based on a true story.
September 2017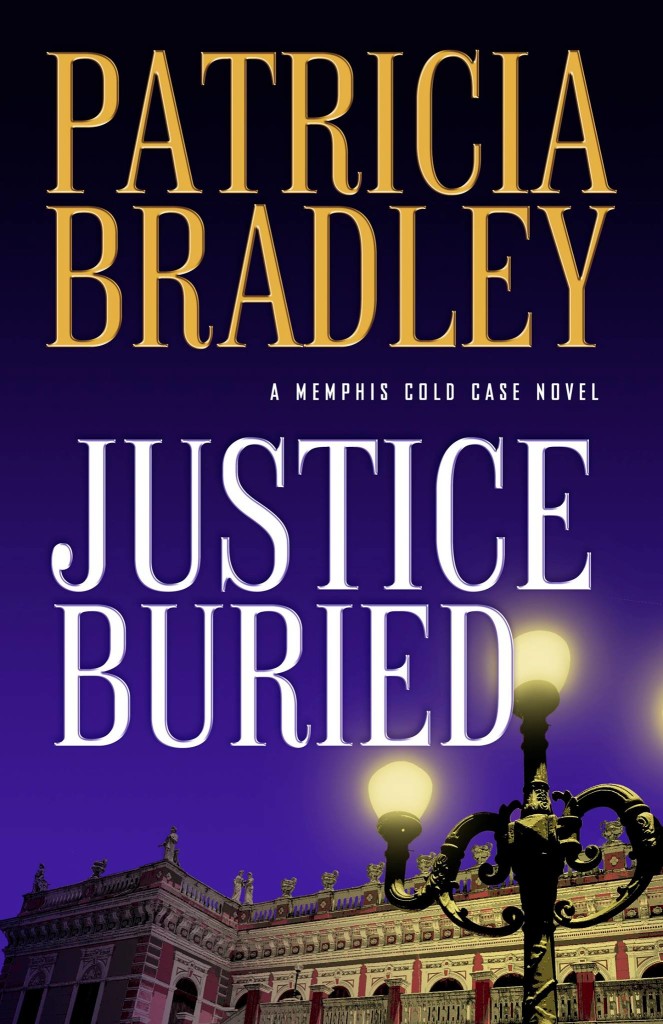 Justice Buried by Patricia Bradley
Memphis Cold Case #2
In an effort to get her security consulting business off the ground, Kelsey Allen has been spending a lot of time up in the air, rappelling down buildings and climbing through windows to show business owners their vulnerabilities to thieves. When she is hired to pose as a conservator at the Pink Palace Museum in order to test their security weaknesses after some artifacts go missing, she's ecstatic. But when her investigative focus turns from theft to murder, Kelsey knows she's out of her league–and possibly in the cross hairs. When blast-from-the-past Detective Brad Hollister is called in to investigate, Kelsey may find that he's the biggest security threat yet . . . to her heart.
Crackling with romantic tension and laced with intrigue, this suspenseful story from award-winning author Patricia Bradley will keep readers guessing–and looking over their shoulders.
September 2017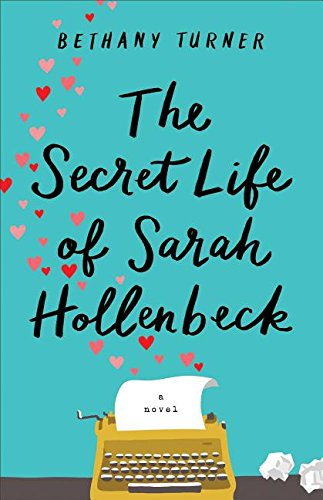 The Secret Life of Sarah Hollenbeck by Bethany Turner
Becoming a Christian is the best and worst thing that has ever happened to Sarah Hollenbeck. Best because, well, that's obvious. Worst because, up to this point, she's made her very comfortable living as a well-known, bestselling author of steamy romance novels that would leave the members of her new church blushing. Now Sarah is trying to reconcile her past with the future she's chosen. She's still under contract with her publisher and on the hook with her enormous fan base for the kind of book she's not sure she can write anymore. She's beginning to think that the church might frown on her tithing on royalties from a "scandalous" book. And the fact that she's falling in love with her pastor doesn't make things any easier.
With a powerful voice, penetrating insight, and plenty of wit, Bethany Turner explodes onto the scene with a debut that isn't afraid to deal with the thorny realities of living the Christian life.
October 2017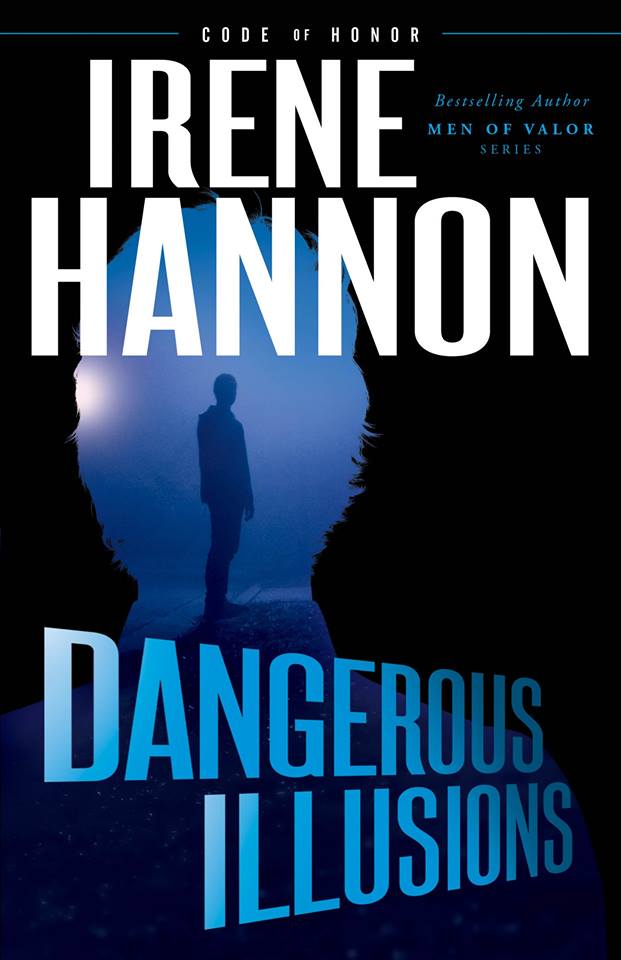 Dangerous Illusions by Irene Hannon
Code of Honor #1
Trish Bailey is on overload trying to deal with a demanding job, an ailing mother, and a healing heart. When a series of unsettling memory lapses leads to a tragic death–and puts Trish under police scrutiny–her world is once again thrown into turmoil.
Detective Colin Flynn isn't certain what to think of the facts he uncovers during his investigation. Did Trish simply make a terrible mistake or is there more to the case than meets the eye? As he searches for answers, disturbing information begins to emerge–and if the forces at work are as evil as he suspects, the situation isn't just dangerous . . . it's deadly.
Bestselling and award-winning author Irene Hannon captures readers with a mind-bending story that will have them doubling back to retrace their steps–and figure out what they missed!
October 2017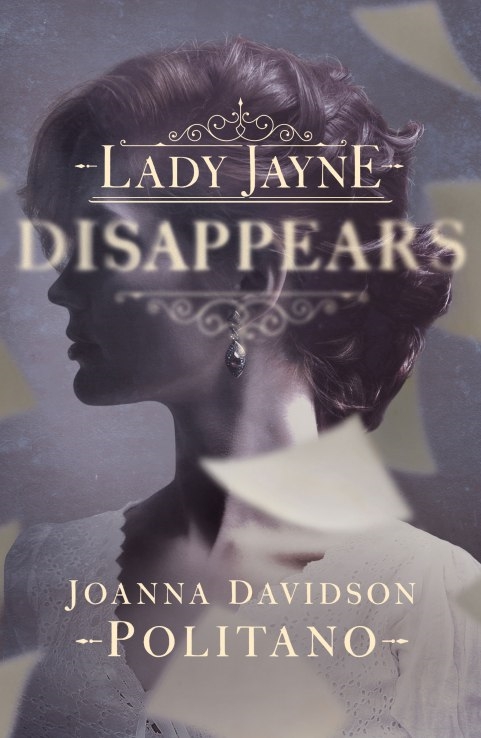 Lady Jayne Disappears by Joanna Davidson Politano
When Aurelie Harcourt's father dies in debtor's prison, he leaves her just two things: his wealthy family, whom she has never met, and his famous pen name, Nathaniel Droll. Her new family greets her with apathy and even resentment. Only the quiet houseguest, Silas Rotherham, welcomes her company.
When Aurelie decides to complete her father's unfinished serial novel, writing the family into the story as unflattering characters, she must keep her identity as Nathaniel Droll hidden while searching for the truth about her mother's disappearance–and perhaps even her father's death.
Author Joanna Davidson Politano's stunning debut set in Victorian England will delight readers with its highly original plot, lush setting, vibrant characters, and reluctant romance.
October 2017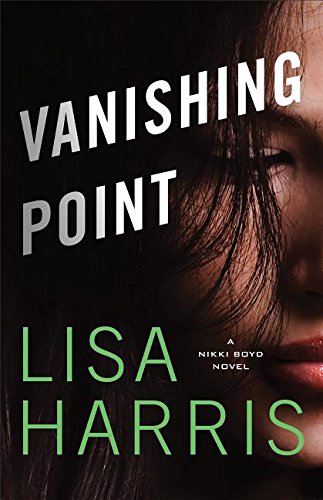 Vanishing Point by Lisa Harris
During Garrett Addison's first week on the job as a criminal investigator for the Tennessee Bureau of Investigation, his team is called out to a murder scene of a young girl. She's the third victim in a string of disappearances with one thing in common–a Polaroid photo of each victim left behind at the crime scene.
The FBI is pulled into the case to help, and Garrett finds himself working with Special Agent Jordan Lambert, the woman he once loved. When yet another girl dies–number six–Garrett blames himself and believes he doesn't have what it takes to be an agent. What he'll discover is that, while he may be done with the killer, the killer is not done with him–or Jordan.
Bestselling and award-winning author Lisa Harris unveils an unforgettable story of a case that has haunted the public and law enforcement for more than a decade. Fans of the Nikki Boyd Files will thrill to finally discover what actually happened to Nikki's sister, Sarah. New readers will become instant fans after devouring this chilling tale.
November 2017