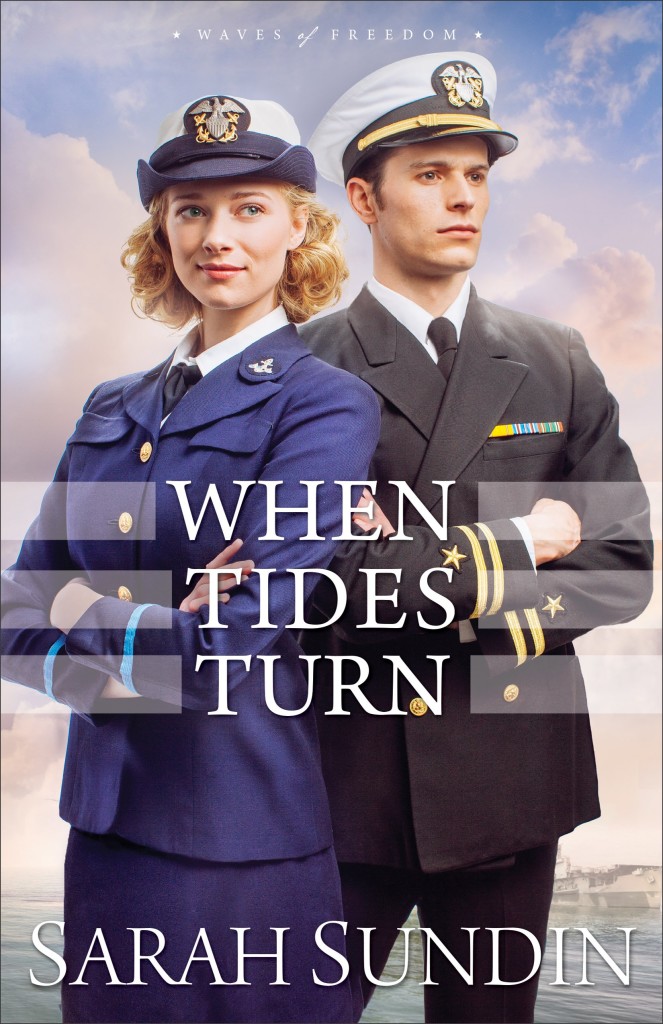 Meet a Lieutenant and an Ensign in
Sarah Sundin's
WWII Romance
When Tides Turn
Revell
*****
The Story

When fun-loving glamour girl Quintessa Beaumont learns the Navy has established the WAVES program for women, she enlists, determined to throw off her frivolous ways and contribute to the war effort. No-nonsense and hoping to make admiral, Lt. Dan Avery has been using his skills to fight German U-boats. The last thing he wants to see on his radar is a girl like Tess. For her part, Tess works hard to prove her worth in the Anti-Submarine Warfare Unit in Boston–both to her commanding officers and to the man with whom she is smitten. When Dan is assigned to a new escort carrier at the peak of the Battle of the Atlantic, he's torn between his lifelong career goals and his desire to help Tess root out a possible spy on shore. The Germans put up quite a fight, but he wages a deeper battle within his heart. Could Tess be the one for him?

With precision and pizazz, fan favorite Sarah Sundin carries readers through the rough waters of love in a time when every action might have unforeseen world-changing consequences.
Meet Dan & Tess
Brief physical description
Lt. Dan Avery—Dan is tall with an athletic build, wavy black hair, and hazel eyes. In my rough draft, I had Tess describe him like this: "She'd never considered him handsome. Arresting, fascinating, and insanely attractive—but never handsome." Then I saw the cover model. Ahem. I rewrote that sentence.
Ensign Quintessa Beaumont—Tess has curly light-blonde hair and golden-green eyes. Dan thinks, "Everything about her was as golden and sparkling as sunshine on the ocean."
Resembles…
Dan—When I turned in my cover questionnaire to Revell, I'd attached photos that matched the "Dan" in my mind. But the cover model. I think he'll do just fine.
Tess—I pictured a Betty Grable kind of beauty for Tess—glamorous and gorgeous, but with that fun and cute look to her. The cover model is adorable, and that little smile of hers completely won me over.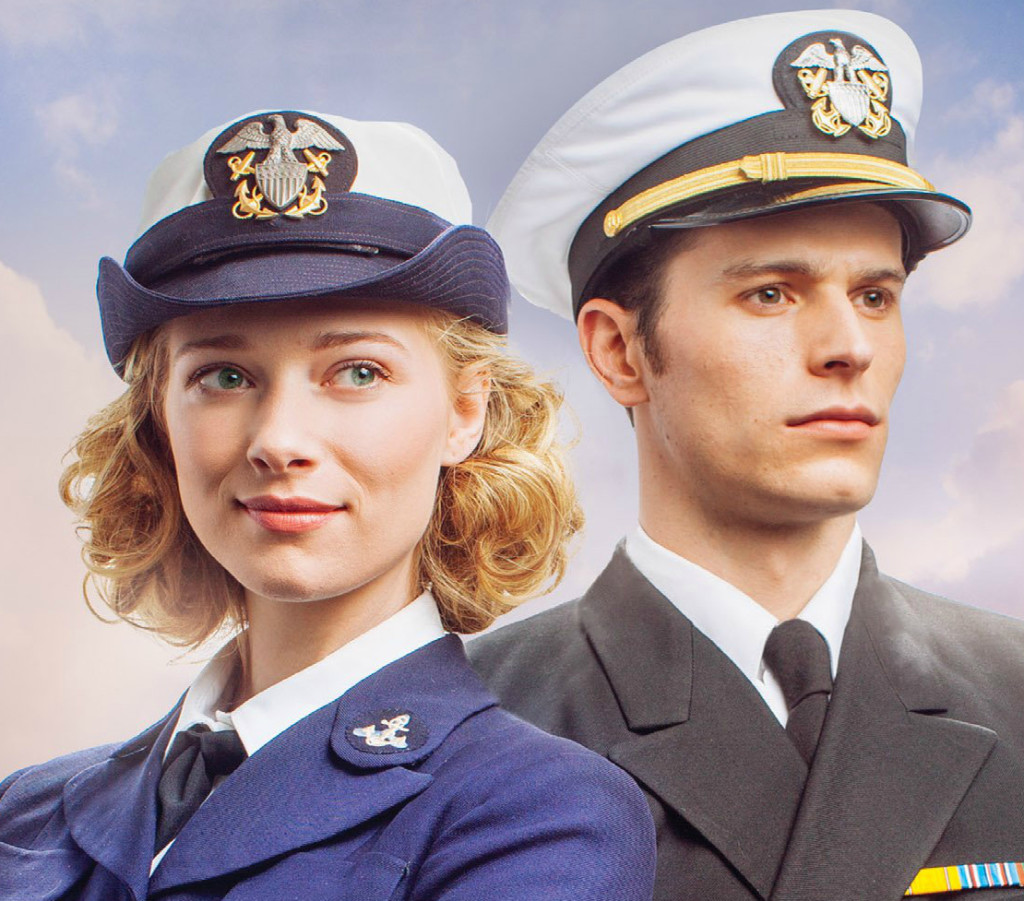 Strengths and weaknesses
Dan is hard-working, ambitious, and thoroughly dedicated to his naval career. He's an honest man of integrity. However, his dedication comes at a price. He rarely takes time for rest or fun, and he's sworn off women as a distraction.
Tess is fun-loving, enthusiastic, and outgoing. She is warm-hearted and brings out the best in people. However, she's used to getting her own way, and she's more self-centered than she realizes. She's easily bored and gives up when things get too difficult.
Quirk (if any)
Dan doodles subconsciously when he's stressed, which is often.
Tess loves mysteries and longs for her own to solve, confident in her keen powers of observation.
Your inspiration for the character
Tess came into being as Mary Stirling's long-time best friend in Through Waters Deep, the first book in the Waves of Freedom series. As a child, Tess had brought shy Mary out of her shell. As a beautiful, vivacious woman, she unwittingly caused some . . . drama in that story. I wanted her to come to see her faults, to challenge herself, and to grow.
When I was in college, I knew some boys in ROTC who didn't want to get involved with women, determined not to lose their "edge." That attitude became the inspiration for Dan's character.
Background to the story
I knew Tess needed to be humbled, and what better way than to fall for a man who isn't available—in Dan's case because he's "married to the United States Navy." And I knew colorful Tess was just the woman to fill in Dan's black-and-white life.
As for the action plot, I wanted to conclude the story of the US role in the Battle of the Atlantic, with the peak of the battle in early 1943 and the turning point in favor of the Allies in May 1943. I also wanted to tell the story of the first WAVES, the women who served in the US Navy in World War II.
Sarah Sundin is the author of eight historical novels, including Anchor in the Storm. Her novel Through Waters Deep was named to Booklist's "101 Best Romance Novels of the Last 10 Years," and her novella "I'll Be Home for Christmas" in Where Treetops Glisten was a finalist for the 2015 Carol Award. A mother of three, Sarah lives in California, works on-call as a hospital pharmacist, and teaches Sunday school. http://www.sarahsundin.com
Relz Reviewz Extras
All Things Sundin @ Relz Reviewz
Visit Sarah's website and blog
Buy from Amazon: When Tides Turn or Koorong