I cannot express how excited I am about Ronie Kendig's upcoming new series with Bethany House ~ The Tox Files! The wait is long, but I can assure you, will be well worth it
A novella introducing the series, Warrior's Seal, will release in October to give you a taste of what this high octane, intense and intriguing thriller, and you will meet Tox! This guy…well, he's not to be trifled with
That's all I'm going to say!
One of things I love about Ronie's stories is that they are perfect for male and female readers and Conspiracy of Silence, more than ever before. It will make the perfect Christmas gift for everyone! And if you don't believe me, here's what New York Times Bestselling Author​ Tosca Lee has to say, "It's Ronie Kendig, more daring in scope and high-octane than ever. What's not to love?"
Ronie has an amazing giveaway celebrating the cover reveal on her website – win her entire Quiet Professional series, Raptor 6, Hawk, and Falcon – by signing up to her newsletter! Enter now…
The story gets a big tick and so does the cover – this is one of my favourites. It captures the essence of the story, the man, and the location. Love it! Who's adding this to their wishlist?!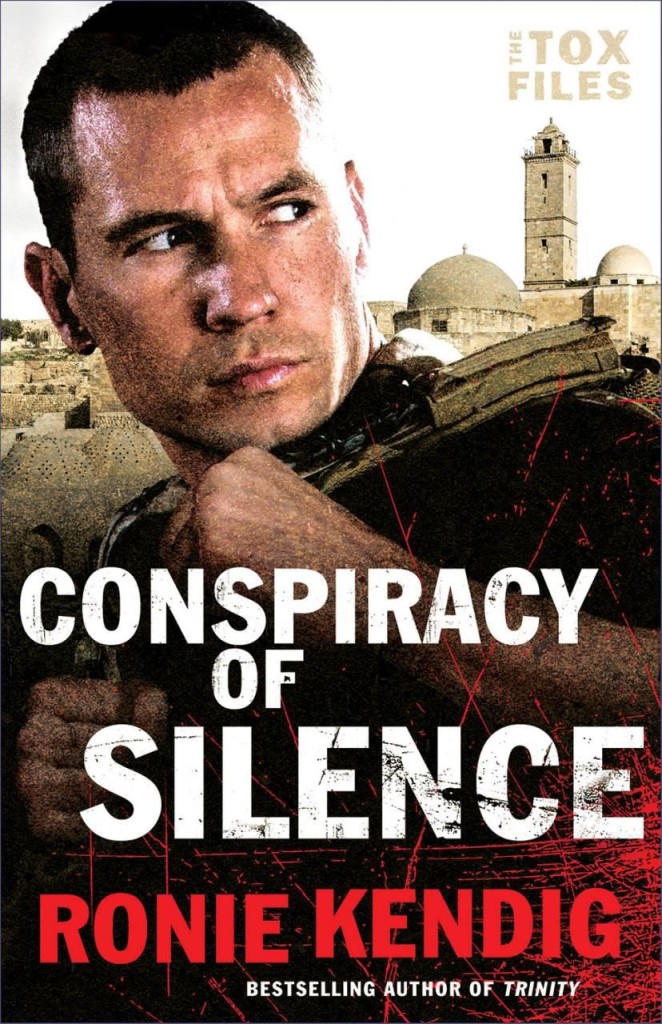 Four years after a tragic mission decimated his career and his team, Cole "Tox" Russell is persona non grata to the United States. And that's fine—he just wants to be left alone. But when a dormant, centuries-old disease is unleashed at an archaeological dig where three Bronze-era censers are found, Tox is lured back into action. Partnered with an archaeologist and an FBI agent who's an expert in deception, Tox and his team are pitted against a secret society, a plague dubbed the New Black Death, and a revered codex—which may hold the key to stopping the deadly outbreak.
December, 2016
Connect with Ronie
Website || Facebook || Twitter || Enter Giveaway