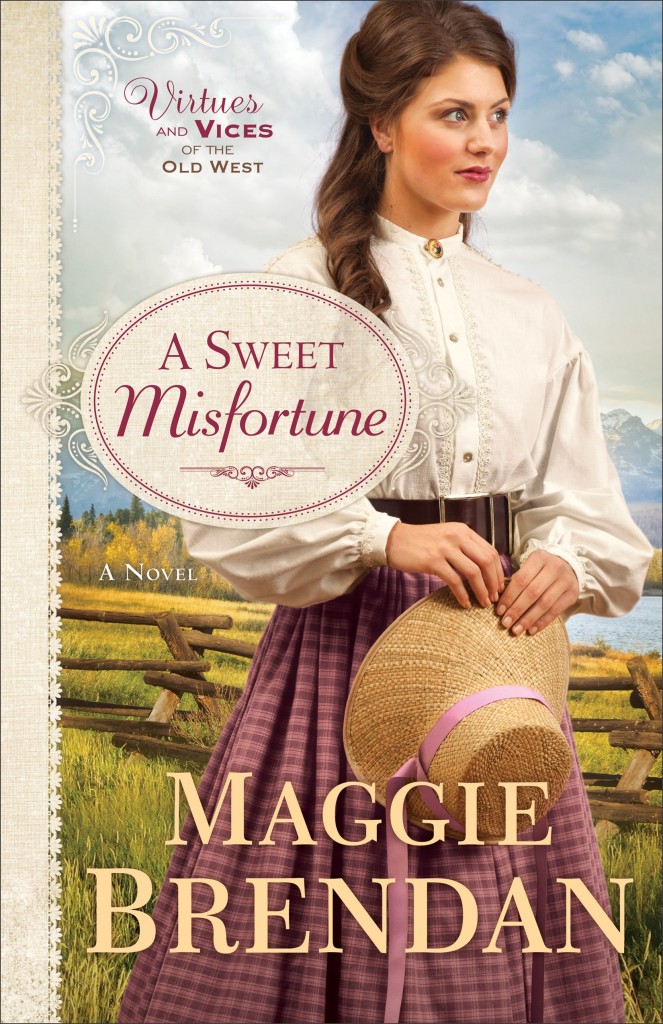 Meet a dance hall gal & a cattle baron in
Maggie Brendan's
historical romance
A Sweet Misfortune
Revell
********
The Story

Rachel Matthews isn't one to rely on others to take care of her. Destitute and alone, she still wants to make her own way and her own money–even if she's forced into the life of a dance hall girl. Horrified by her circumstances, Rachel's brother sends a friend–the widely admired cattle baron John McIntyre–to rescue her, then sets off to earn enough money to buy back the family ranch. But when months pass without her brother's return, Rachel isn't sure she can take one more day in John McIntyre's home–especially once she discovers that he's the one who holds the deed to her family's ranch.

Sparks fly between this spunky, independent heroine and the ruggedly handsome hero as they navigate the snarled terrain of pride, greed, faith, and love in Maggie Brendan's delightful series set in the Old West.
Introducing Rachel & John
Brief physical description
Resembles…
Rachel resembles Natalie Portman in my mind's eye. She has light brown hair and golden light brown eyes with flecks of green and medium height and a genuinely beautiful smile that would make any man interested. She is energetic and vivacious.
John is your unforgettable cowboy, tall with rugged good looks with medium brown hair and piercing steely dark eyes. He's richly tanned from working outdoors as a rancher. He resembles Matt Bomer from White Collar.
Strengths and weaknesses
Rachel's strength is her determination to fight for her family's ranch as a dance hall gal while trying to earn enough money to buy it back after losing it after parents' death. She detests hand-outs. She makes friends easily and uniquely understands people and their motivations which causes Rachel to have compassion for a few unlovely characters in my story.
Her weakness is her inability to trust people, but even more so with the sought after cattle baron, John, after she finds out he holds the deed to her family's ranch.
John's strength is his ability to working hard at ranching to acquire property and stock for his thriving empire. He's also a loyal friend and feels responsible to care for his grandmother and his friend's sister, Rachel. He's a man of few words.
His weakness is his pride which keeps people, other than his grandmother, at arm's length. He believes he is in control of everything in life, but when some very tough situations abound, he discovers that God is the true driving force to having a life well-lived.
Quirk (if any)
No quirks that I can think of.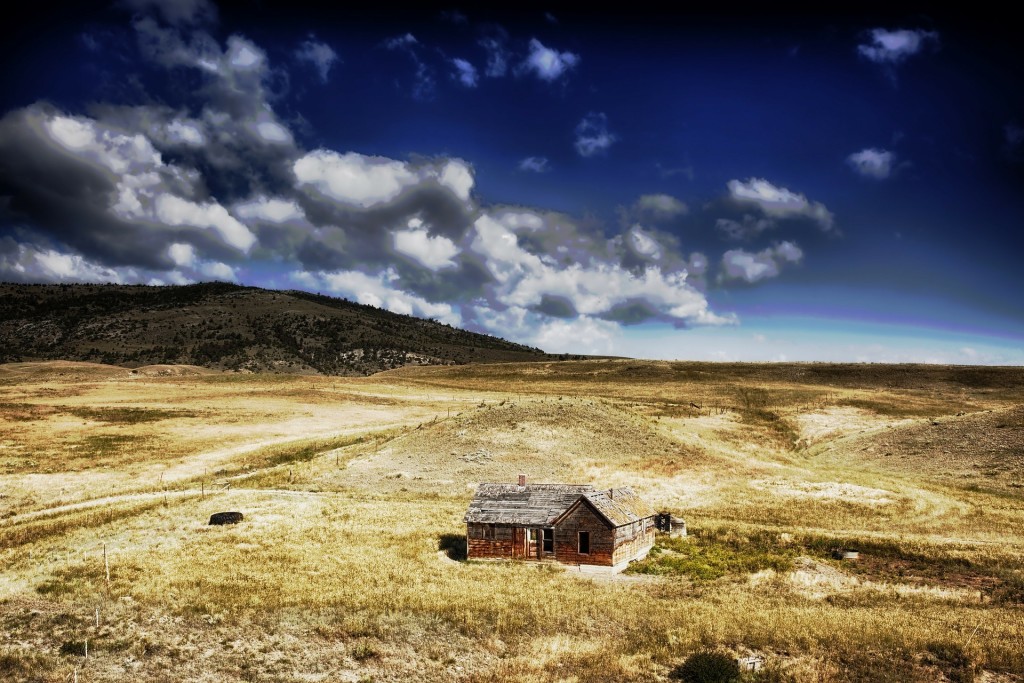 Montana
Your inspiration for the character
The inspiration for both of my characters came about reading about strong women and men from books such as Pioneer Women and Bozeman and the Gallatin Valley. Their strengths and determination to settle out West to become entrepreneurs despite so their constant obstacles and set-backs inspire me, particularly in view of how easy contemporary life is now. I believe they embody the true spirit of the West.
Background to the story 
One of the surprising things I learned while doing my research was the fact that dance hall girls in saloons were not prostitutes as most are led to believe. Contrary to the popular belief, they were mostly women down on their luck and with little jobs available on the frontier, and dancing and singing paid a decent wage. They brightened the lives of lonely men in the Western towns with someone to talk to in a time when men outnumbered women three to one. I began to wonder how hard and dismal a life that might be so that's where the idea for Rachel came into play. She's lost the family's small ranch when her parents died and her brother has left to pan for gold. With nowhere to turn, she becomes a dance hall girl with very little future.
John is my hero with a strong, responsible nature who suddenly encountered hard circumstances that seem to hit him all at once—illnesses, heavy rains and blackleg disease which threatens to destroy his herd—the very pride of his existence. Not to mention his responsibility to his friend to watch out for his sister, Rachel. All threaten to undo him and everything he put his faith in.
John's grandmother likes Rachel on the spot. It's not long before they have a deep friendship. Estelle mentors both her grandson and Rachel with spiritual wisdom to seek the best possible outcomes for their futures.
Rel, thank you so much for having me. I always enjoy reading your Character Spotlights.
You are welcome, Maggie!
Relz Reviewz Extras
Reviews of Deeply Devoted, A Love of Her Own, No Place for A Lady and The Jewel of His Heart
Character spotlights on April & Wes, Crystal & Luke and Josh & Juliana
Interview with Maggie
Visit Maggie's blog
Buy at Amazon: A Sweet Misfortune or Koorong