It's that time of year, dear readers, when we see more cover art releases from Bethany House. Bethany have long been known for their eye-catching covers and for their historical romance novels so it's no surprise that we are seeing them feature heavily in these 2015 releases.
I'm a bit disappointed to see only one contemporary romance and one romantic suspense in this list. An Amish novel, one Biblical fiction, and the rest focus on historical romance. I'm not disrespecting historical romance – I'm a fan – but I would have loved to have seen a bit more diversity of genre.
As far as covers go, the standout for me is Sarah Loudin Thomas' – simple and evocative. Love! Dee's is a trademark Henderson cover and I love the city scape but find the woman's face a little overwhelming. For an Amish cover, I'm really liking Leslie Gould's – the Autumn colours are stunning and it communicates clearly what the story is about. The fact that the couple aren't touching is perfect given the context. Becky's is well themed with her other novels and has a significant cuteness factor! 
As for the historicals, well, I hate to say it but I feel we have seen them all before. And maybe that is exactly what Bethany is going for. The Witemeyer, Connealy, Miller, Hedlund, Jagears, Turano, and Peterson covers ensure readers can see at a glance who has written the story without the need to see the author's name! That is, if they are as immersed in CF as much as I am and take note of these things 😉 Unfortunately, I've never cared for Mary's covers and that continues with Now & Forever, although her previous cover was the best of her recent ones.
Kate's is certainly eye-catching and the best of the historical bunch for me and I'm thrilled to see Canadian Susan Ann Mason as a new author to Bethany's stable. I think the model's eyes are amazing would have preferred the framing and hat out of the picture! Picky, picky, I know! I'll add Cliff's when it comes available – I'm excited Bethany has picked Cliff up as I thoroughly enjoyed his previous novels on David's Mighty Men from Zondervan. **Now added, and I love it! Perfectly suited to the story and an arresting cover.
As always, I can't wait for your thoughts, especially as I know some of you will love the ones I don't! I'm fascinated by our differences in taste.
Finally, story wise, I'm highly anticipating Kate's, Becky's, Melissa's. Sarah's, and Cliff's and not doubt will enjoy diving into the rest. Covers aside, Bethany selects their authors carefully and so you are nearly always guaranteed at the least, an enjoyable story.
Phew ~ over to you, book loving friends!
********
Abducted at the age of sixteen and coerced into assisting the Jacoby crime family, Shannon Bliss has finally found a way out. She desperately wants to resume some semblance of normal life, but she also knows she has some unfinished business to attend to. She has enough evidence to put her captors behind bars for a very long time.
When Shannon contacts private investigator and former cop Matthew Dane to help her navigate her reentry into society, she quickly discovers that gaining her freedom doesn't mean her troubles are over. For one thing, her brother is the leading candidate in the race for Illinois governor, and news of her escape will create a media frenzy. For another, the ransom her family reportedly paid years earlier appears to have been a scam; no one knows what happened to the money. And then there's the fact that Shannon's escape involved faking her own death. If the Jacoby family learns she is still alive, they'll stop at nothing to silence her.
If justice is to be done, and if Shannon's life is ever to get on track again, Matthew will need to discover exactly what happened to her–even if it means stirring up a hornet's nest of secrets.
April, 2015
Until the Harves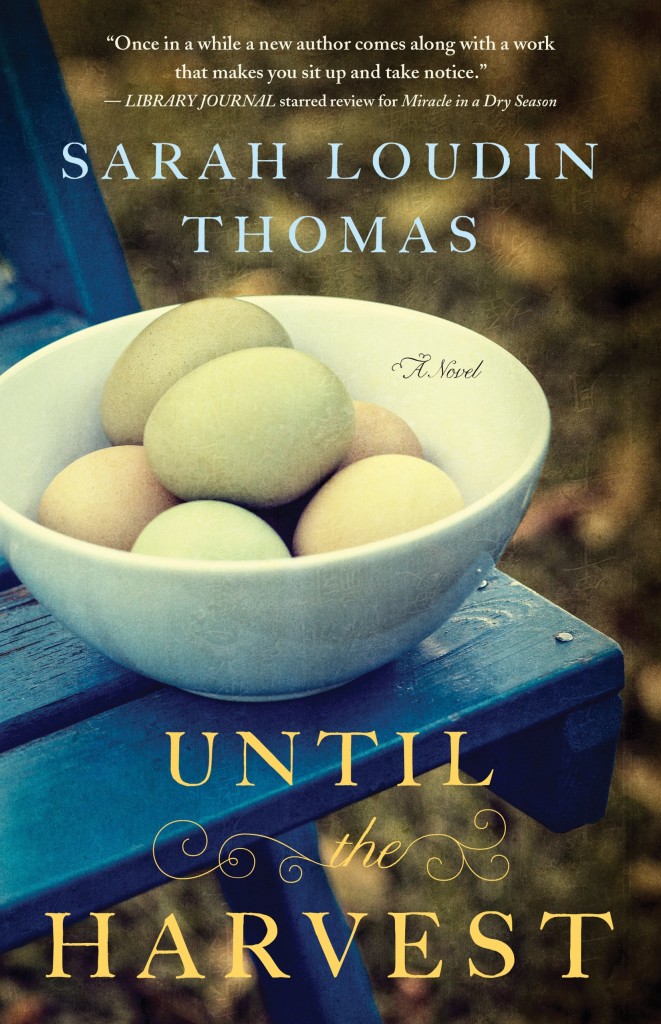 t by Sarah Loudin Thomas
When a family tragedy derails Henry Phillips's college studies, he's left unmoored and feeling abandoned. Although Henry tries to find escape in bad company, the only things that can tamp down his anger and grief are the family farm, his fiddle, and sweet but unusual pre-teen Mayfair Hoffman.
Unfortunately, Mayfair's older sister, Margaret, with the freckles and cute, turned-up nose, has the opposite effect. Worse, she's his grandmother's housekeeper and helper, so she's always around and ready to push his buttons. At first he thinks she doesn't care about his loss, before beginning to understand she's facing her own struggles. Mayfair's health and unique gift sit at the heart of those worries, and Henry and Margaret soon find themselves relying on each other as both Henry's future and Mayfair's life are put at risk.
May, 2015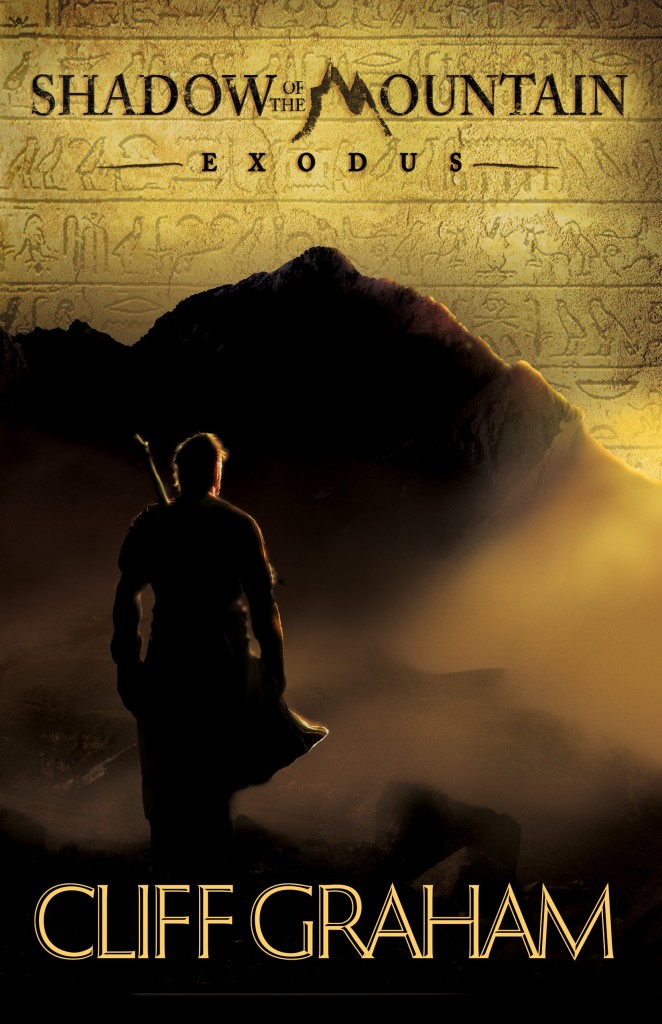 Shadow of the Mountain: Exodus by Cliff Graham
Caleb and Joshua Roar to Life in this High-Impact Old Testament Saga
Two men were brave enough to tell the truth about what awaited the Hebrews in Canaan. This is their story. From the slave pits of Egypt to the efforts of an eighty-five-year-old Caleb as he drives out the last of the giants, Shadow of the Mountain is a vivid portrait of two of God's chosen champions, and a meditation on masculine mentorship and the challenges and blessings of growing older.
For the sake of his new God and his loyalty to his friend Joshua, Caleb will not spend his twilight years resting, but taking the battle to the enemies of God's people until his dying breath. From his early days as a mercenary forPharaoh in Egypt watching the Hebrews suffer under the yoke of slavery, all the way through a desperate fight with giants in the dark forests of the hill country, this is a story filled with epic battles, gritty intensity, and supernatural events that made Graham's Lion of War series a hit.Shadow of the Mountain is sure to ignite a love for the Old Testament in popular culture.
May, 2015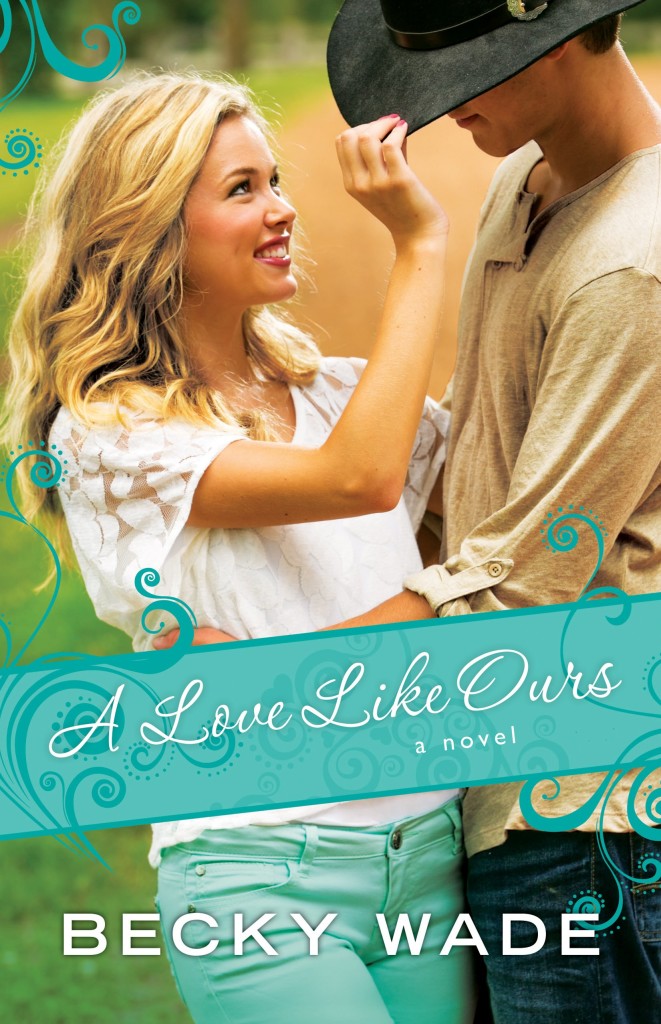 A Love Like Ours by Becky Wade
Deeply scarred from a day he wishes he could forget during his military service, Thoroughbred trainer Jake Porter has given up on love. He struggles against symptoms of PTSD, lives a solitary life, and avoids relationships.
When Lyndie James, Jake's childhood best friend, returns to their hometown of
Holley, Texas, Jake cautiously hires her to exercise his Thoroughbreds. Lyndie is tender-hearted, fiercely determined, and afraid of nothing, just like she was as a child. Jake trusts her with his prized racehorse, Silver Leaf, then battles his hopes for his horse against his increasing fear for Lyndie's safety.
Though Jake and Lyndie have grown into very different adults, the bond that existed during their childhood still ties them together. Against Jake's will, Lyndie's sparkling, optimistic personality begins to tear down the walls he's built around his heart. A glimmer of the hope he'd thought he'd lost returns. Will Jake ever be able to love Lyndie like she deserves, or is his heart too shattered to mend?
May, 2015
Amish Pr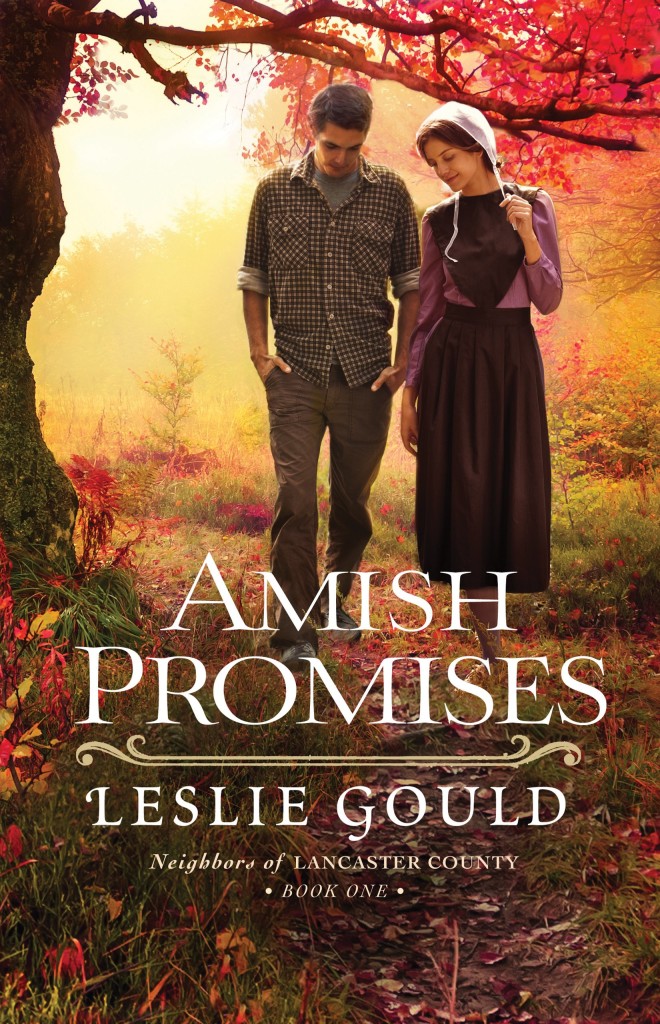 omises by Leslie Gould
When Joel and Shani Beck arrive at their new home on Juneberry Lane in Lancaster, PA, they're looking for peace. Joel's recently returned from Iraq and is recuperating, and Shani is just happy to have her family back together. They can't imagine any trouble with their Amish neighbors, the Lehmans, but things get off to a rocky start when their son accidently hurts Simon, one of the Lehman boys.
Timothy Lehman, a widower, is the family patriarch and demands the Beck boy work in Simon's place. Tensions escalate, but Shani can't help but be drawn to Eve Lehman, Timothy's sister, who runs the household. The two begin to form a strong friendship forged on faith and family, and things seem like they've quieted down until Joel's single and handsome army friend Charlie catches Eve's eye. Suddenly, life for both families becomes more complicated than any of them could have ever imagined.
May, 2015
Now & Forever by Mary Connealy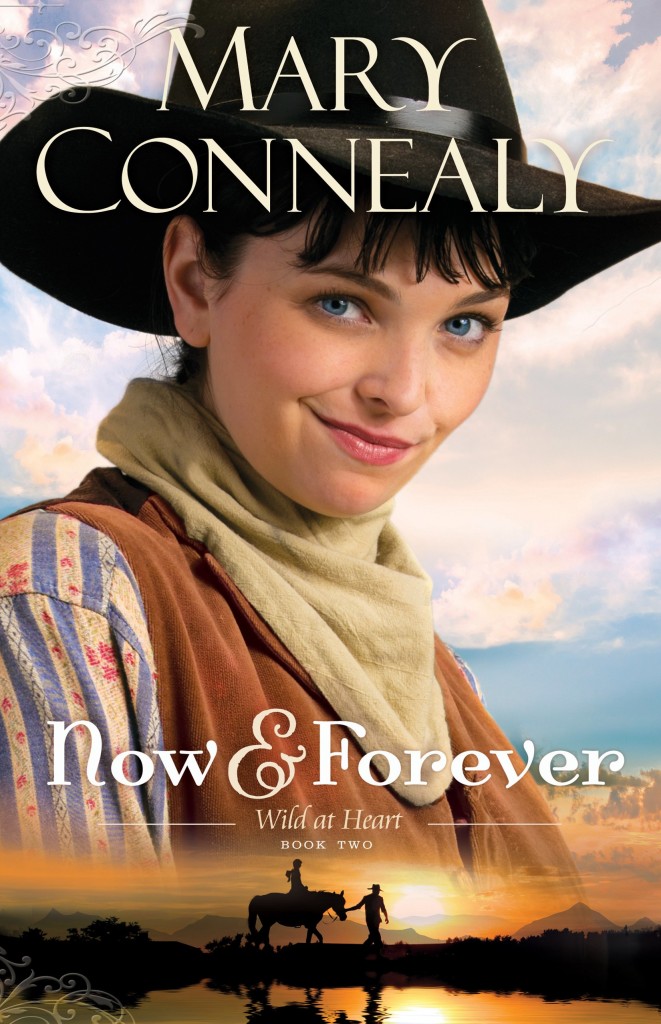 Matthew Tucker survives a grizzly attack by jumping over a cliff into a rushing river. Unexpectedly, Shannon Wilde takes the plunge with him. Going through a series of waterfalls and rapids turns into a bonding experience.
By the time they battle their way back to civilization, Shannon has been thoroughly compromised, and only a wedding will do. A mountain man who loves to wander in the wilderness far from other people finds himself hitched to a young woman with a passel of relatives, a homestead, and a flock of sheep to care for.
As they learn to live with each other, strange things begin to happen on Shannon's land. Someone evil clearly wants to drive them off, but whoever it is apparently didn't count on Tucker. Trying to scare Matthew Tucker just makes him mad–and trying to hurt the woman he's falling in love with sets off something even Matthew never expected.
June, 2015
A Worthy Pur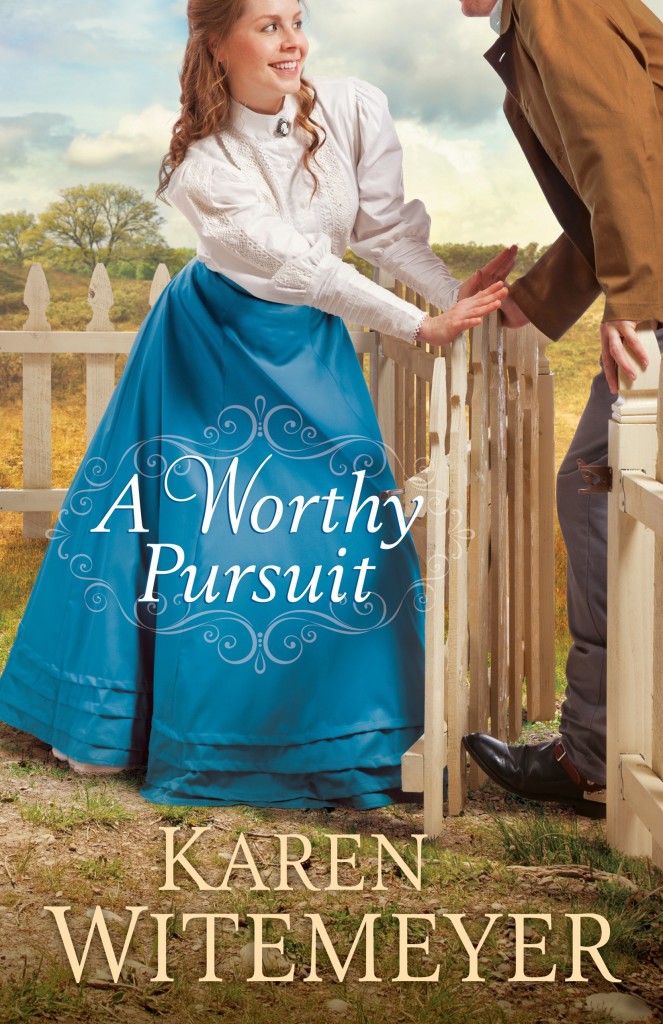 suit by Karen Witemeyer
Stone Hammond is the best tracker in Texas. He never comes home empty-handed. So when a wealthy railroad investor hires him to find his abducted granddaughter, Stone eagerly accepts.
Charlotte Atherton, former headmistress of Sullivan's Academy for Exceptional Youths, will do anything to keep her charges safe, especially the little girl entrusted to her care after her mother's death. Charlotte promised Lily's mother she'd keep the girl away from her unscrupulous grandfather, and nothing will stop Charlotte from fulfilling that pledge. Not even the handsome bounty hunter with surprisingly honest eyes who comes looking for them.
When the teacher he's after produces documentation that shows she's the little girl's legal guardian, Stone must reevaluate everything he's been led to believe. Is Miss Atherton villain or victim? She acts more like a loving mother than an abductress, and the children in her care clearly adore her. Should Stone break his perfect record?
Then a new danger threatens, and Charlotte is forced to trust the man sent to destroy her. Stone becomes determined to protect what he once sought to tear apart. Besides, he's ready to start a new pursuit: winning Charlotte's heart.
June, 2015
Hearts Made Whole by Jody Hedlund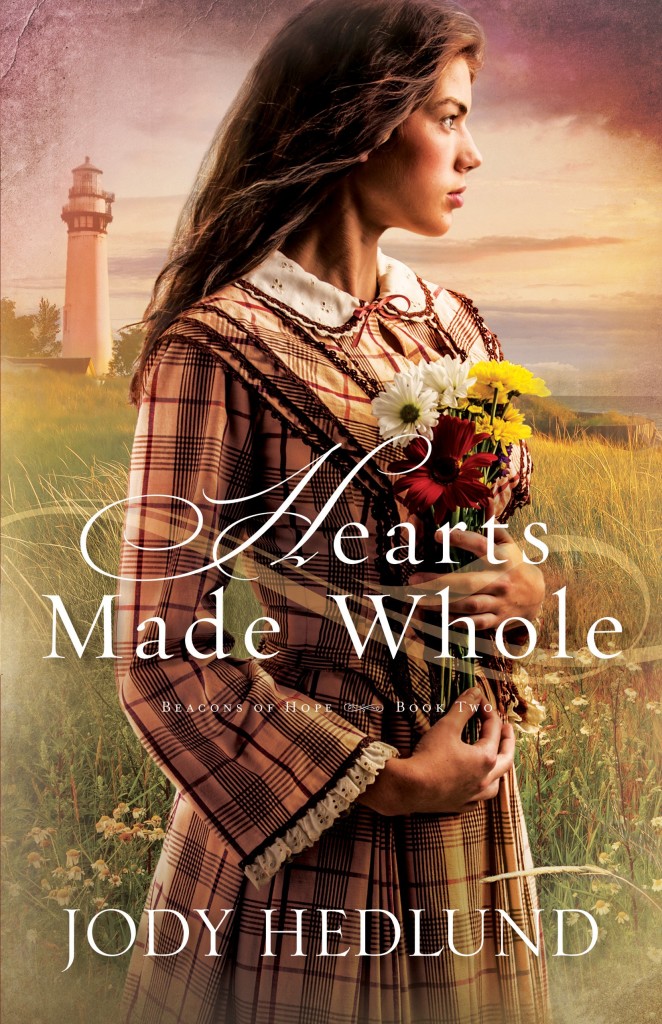 After her father's death, Caroline Taylor has grown confident running the Windmill Point Lighthouse. But in 1865 Michigan, women aren't supposed to have such roles, so it's only a matter of time before the lighthouse inspector appoints a new keeper–even though Caroline has nowhere else to go and no other job available to her.
Ryan Chambers is a Civil War veteran still haunted by the horrors of battle. He's been given the post as lighthouse keeper, and the isolation where he can drown in drink and hide from his past is appealing. He's not expecting the current keeper to be a feisty and beautiful woman who's none-too-pleased to be giving up her position. They both quickly realize he's in no shape to run the lighthouse, but Ryan's unwilling to let anyone close, ravaged by memories and guilt. Caroline's drawn to this wounded soul, but with both of them relying on that single position, can they look past their loss to a future filled with hope…and possibly love?
June, 2015
A Bride at Last b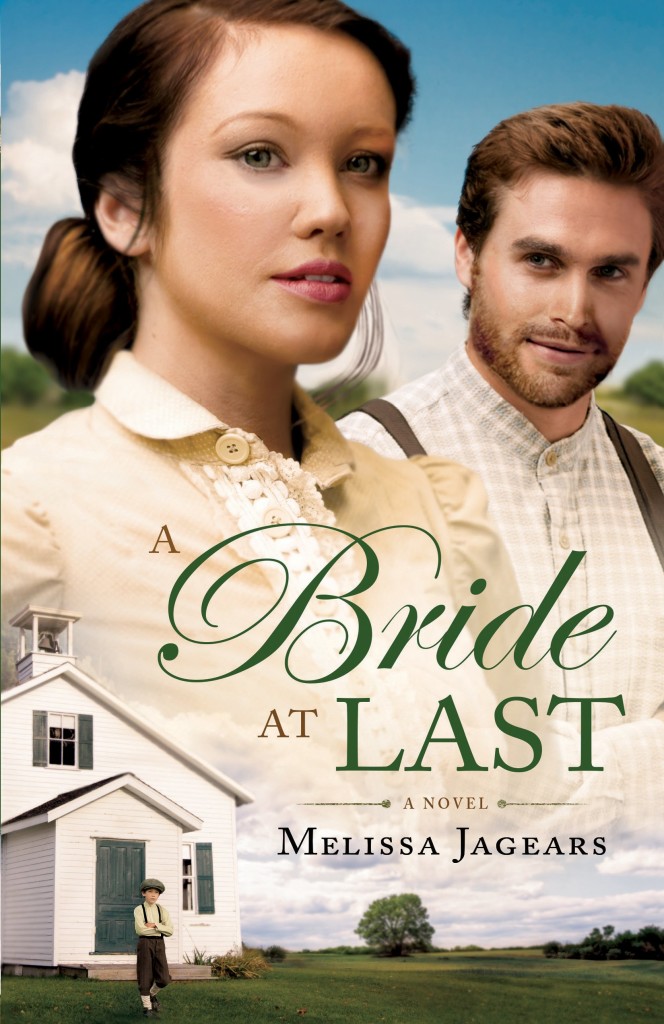 y Melissa Jagears
Silas Jonesey's life in Salt Flatts, Kansas, has not followed the course he imagined. After his mail-order bride, Lucinda, abandoned him, it was an uphill battle to recover from a pattern of poor choices and sour moods. Now his prayers for reconciliation have finally come true; his estranged wife has contacted him after ten years of silence to tell him of her whereabouts.
Kate Dawson was supposed to be a mail-order bride, but after realizing she had been deceived about her intended groom she never went through with the marriage. Settling into life as a schoolteacher, she's spent her spare time the past few years helping her student, Anthony, and his sick mother. When Lucinda passes away, Kate is ready to fulfill the woman's wish that she take care of nine-year-old Anthony–until a man shows up in town asking about Lucinda and claiming he was married to the woman ten years ago.
Silas and Kate disagree over who should raise young Anthony, who has opinions of his own about his future. After being forced to come together for the good of Anthony, Silas and Kate begin to see another side to each other and the possibility of a united future despite all that stands between them. When Kate's past comes to light, Silas's feelings about women who abandon their grooms immediately throw the walls right back up between them. Can Silas, Kate, and Anthony's wounded souls bind them together as a family, or will past hurts and new resentments leave them lonely forever?
July, 2015
After spending her childhood in an orphanage, Millie Longfellow is determined to become the best nanny the East Coast has ever seen. Unfortunately, her playfulness and enthusiasm tend to bring about situations that have employers looking askance at her methods. After her most recent dismissal, Millie is forced to return yet again to an employment agency.
Everett Mulberry has suddenly and quite unexpectedly found himself responsible for three children he's never met. Attempting fatherhood while also pacifying the less-than-thrilled socialite he intends to marry is made even more complicated when the children scare off every nanny he hires. About to depart for Newport, Rhode Island, for the summer, he's desperate for competent childcare.
At wit's end with both Millie and Everett, the employment agency gives them one last chance–with each other. Everett is wary of Millie's penchant for disaster, and she's not entirely keen on another snobby, grumpy employer, but they're both out of options. As Millie falls in love with her mischievous charges and tries to stay one step ahead of them, Everett is more focused on achieving the coveted status of society's upper echelons. As he investigates the suspicious circumstances surrounding the children's parents' death, will it take the loss of those he loves to learn whose company he truly wants for the rest of his life?
July, 2015
Refining Fir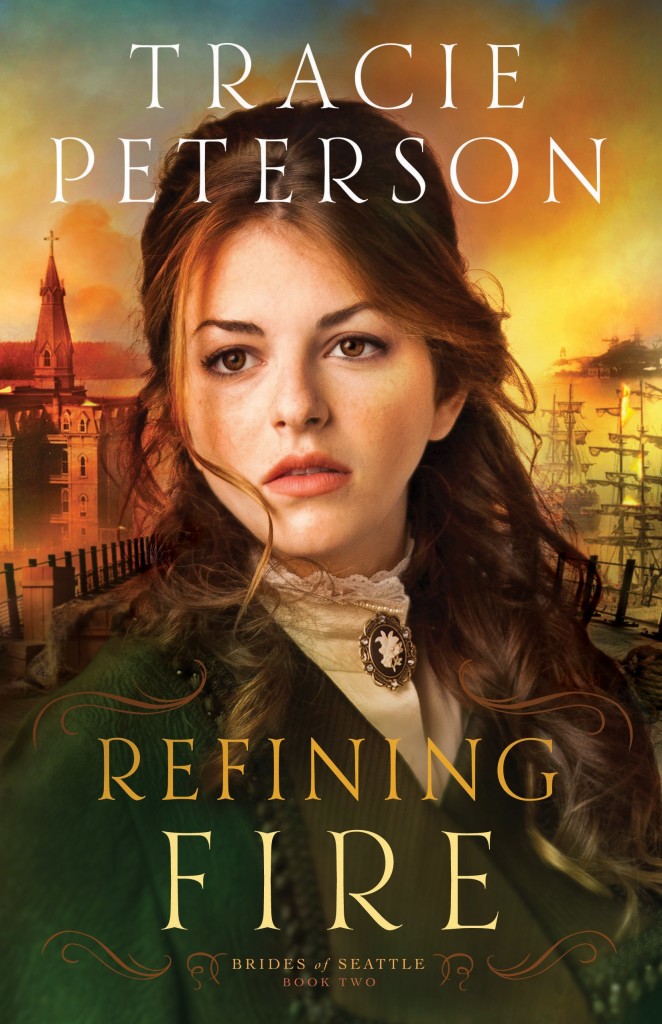 e by Tracie Peterson
Militine Scott, twenty-two, is in training at the Madison School for Brides in Seattle, Washington. Though she has no intention of pursuing marriage–believing no man will have her–she has found the school provides the perfect opportunity to hide her unsavory past.
Thane Patton, though fun loving and fiercely loyal to his friends, hides a dark secret, as well. He finds himself drawn to Militine, sensing a haunting pain similar to his own.
Will they finally allow God to make something new and beautiful from the debris of the past?
July, 2015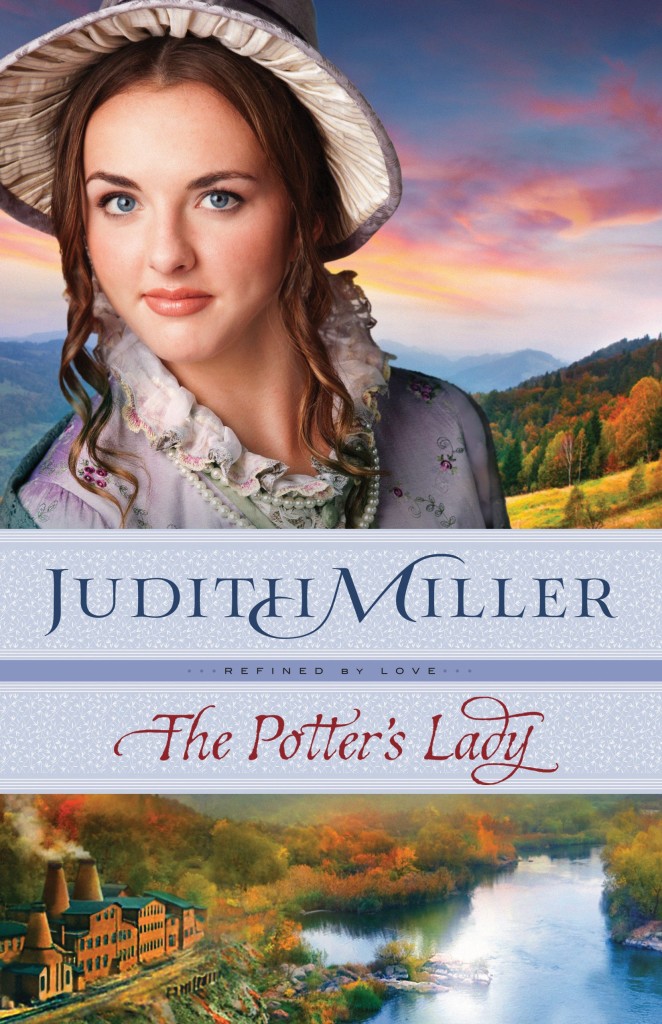 The Potter's Lady by Judith Miller
When Rose McKay convinces her brother, Ewan, to invest in a pottery business, she's determined to assist him in making the venture a success. Having just graduated from the Philadelphia School of Design for Women, she believes she can design pieces that will sell well. In her efforts to help the pottery flourish, Rose reconnects with Joshua Harkness, who oversees his own family's pottery works in a nearby town.
Rylan Campbell has never liked change, but the new owners of the pottery seem to be the decent sort. He just wishes Rose wouldn't insist on cleaning and moving everything. But when McKay Pottery starts losing business to the Harkness company, Rylan realizes Joshua might be taking advantage of Rose.
Then Franklin Hotels announces a design contest. Winning the Franklin contract would be exactly the boost McKay Pottery needs, so Rose and Rylan work closely together to create something magnificent. With Joshua's company as their main competition, can Rylan convince Rose her trust in Joshua may be misplaced?
July, 2015
Irish Meadows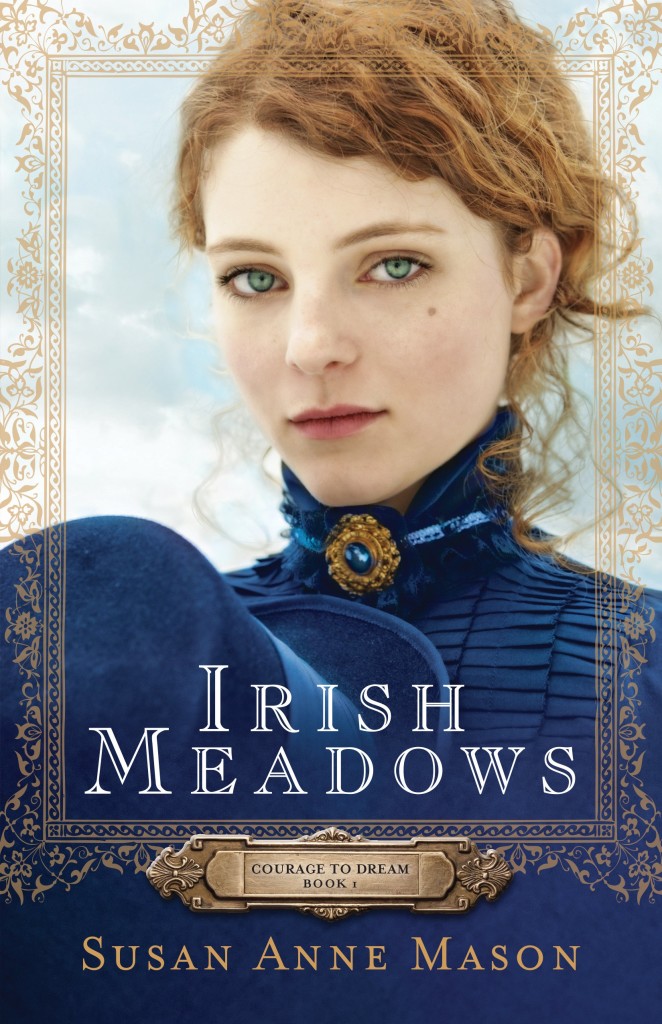 by Susan Anne Mason
Irish immigrant James O'Leary has spent his life building Irish Meadows into a thriving horse farm and is not about to let hard economic times threaten its success. He intends for his daughters to marry prosperous men–ones who will secure the family's rightful place in society, and at the same time, guarantee the future of Irish Meadows. Both girls, however, have different visions for their futures.
Brianna and Colleen O'Leary know their father expects them to marry well. Yet despite his wishes, Brianna, the quieter sister, dreams of attending college. Vivacious Colleen, meanwhile, is happy to marry–as long as her father's choice meets her exacting standards. When stable hand Gilbert Whelan returns from college and distant family member Rylan Montgomery stops in on his way to the seminary in Boston, the two men quickly complicate everyone's plans. It will take every ounce of courage for both sisters to follow their hearts. And even if they do, will they inevitably find their dreams too distant to reach?
August, 2015
With Britain caught up in WWI, Jack Benningham, heir to the Earl of Stonebrooke, has declared himself a conscientious objector. Instead, he secretly works for the Crown by tracking down German spies on British soil, his wild reputation and society status serving as a foolproof cover.
Blinded by patriotism and concern for her brother on the front lines, wealthy suffragette Grace Mabry will do whatever it takes to assist her country's cause. When she sneaks into a posh London masquerade ball to hand out white feathers of cowardice, she never imagines the chain of events she'll set off when she hands a feather to Jack.
And neither of them could anticipate the extent of the danger and betrayal that follows them–or the faith they'll need to maintain hope.
August, 2015