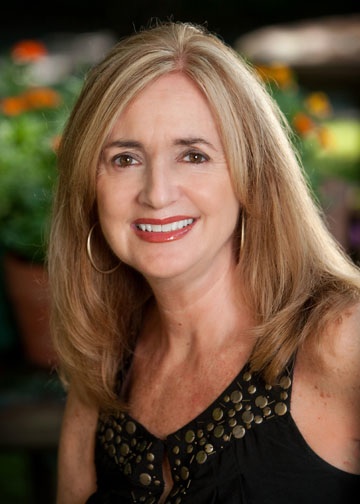 Discover more about
Julie Lessman 
and her historical romance
Surprised by Love
Revell
********
A book character that sticks in my mind is… Why?
Scarlett O'Hara because she's strong, real, and doesn't put on airs.
The last book that made me cry was…
This is going to sound weird, but the last book that made me cry was my latest release, Surprised by Love, because I always read my own books when they first come out, and I'm an emotional CDQ (caffeinated drama queen). Which means I'm an author who writes what makes me cry, so blubbering is a natural by-product when I read (or write) one of my own books.
The last book that made me laugh out loud was…
Okay, now I sound like an ego-maniac, but the last book that made me laugh out loud was my own Christmas novella, The Whisper of Hope, that will release November 10 as part of The Seekers (a group blog I belong to) Historical Christmas Collection called Hope for the Holidays. My individual novella is a subplot that was cut from one of my books about two of my most favorite characters—Charity and Mitch Dennehy. The truth is, Charity makes me laugh out loud in every book she's in, because she's such a royal hoot—quirky, funny, meddling, and a heart of pure gold.
By the way, I hope readers will check out both Seeker Christmas novellas for only $2.99 each. The Hope for the Holidays Historical Collection features novellas by me, Mary Connealy, Myra Johnson, and Ruth Logan Herne — all award-winning authors. The Hope for the Holidays Contemporary Collection boasts novellas by award-winning authors Audra Harders, Mary Connealy, Sandra Leesmith, Ruth Logan Herne, Tina Radcliffe, and Missy Tippens.
The first person who encouraged me to pursue my writing was…
My little sister, Katie, who'd lay on her bed at night and beg me to read my novel to her when I was 12, the one I started writing after I read Gone With the Wind. That first effort of mine went on to become the basis for my debut novel, A Passion Most Pure, some 40 years later.
If I wasn't a writer, I would be…
Oh, gosh, either a psychologist or a motivational speaker, I suppose. Either way, I have a heart to encourage people, especially when it comes to having an intimate relationship with God. But the true desire of my heart is … and has been since the age of twelve … to be an author. And, WOW, to actually be an author who writes for God?? Pinch me!
I write stories because…
To save my marriage. Face it—if I couldn't channel all that drama and angst into books, my hubby would have walked years ago … 😉
Surprised by Love

Shy and unattractive as a child, Megan McClare has always been teased by her classmates. But when she returns home from her senior year in Paris, the wallflower has suddenly blossomed into a beauty.

With ambitions to become a lawyer or doctor, Megan accepts an internship at the district attorney's office only to discover that she will be working with Devin Caldwell, a boy who mercilessly mocked her at school–and with whom she was hopelessly enamored. She turns to her dear friend Bram Hughes for support and advice. But Bram's vision is clouded by his sudden unwelcome attraction to a girl he had always thought of as a kid sister. He advises forgiveness, but can he forgive himself for pushing the woman he loves into the arms of another man?
My latest novel can be described by these 5 adjectives…
Sweet. Serious. Fun. Heart-breaking. Spiritual.
My main character is…
Eighteen-year-old Megan McClare is petite with auburn hair in the typical Gibson Girl style of the day, usually up, with aquamarine eyes and freckles hidden by rice powder. A child prodigy of sorts, she is a shy and gentle girl who endured ridicule growing up because of her thick eyeglasses, crooked teeth, and pudgy body. Even though she returns home from Paris as a beauty, she is tentative and insecure around men, still seeing herself as the wallflower she used to be. Incredibly bright, Meg possesses a soft heart for the downtrodden and those ridiculed by others, aspiring to be either a lawyer or doctor to help the disadvantaged women in the Barbary Coast.
My main character resembles….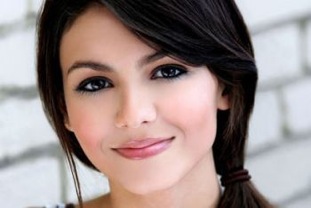 Victoria Justice, except with auburn hair.
My story's spiritual theme is…
Rejection, insecurity and guilt can skew our choices, resulting in misery and lack of peace, but acceptance, confidence and faith in God can shape our choices, resulting in contentment and peace.
The most recent movie or tv show I loved was… Why?
A Hallmark movie called Follow the Stars Home because it has everything you want in a great love story—kind and loving heroine, gentle hero, and a wheelchair-bound little girl who is befriended by a young babysitter. Get ready to cry good tears!!
The story I'm currently working on is…
A series called Isle of Hope. It's a contemporary that I actually started before I ever got published, so I'm hoping it will be the contemp book of my heart like A Passion Most Pure was the historical book of my heart.
I knew I wanted a locale on the Eastern Seaboard, and I've always loved Hilton Head and Savannah, so I prayed about it, then checked out a map and was blown away to find Isle of Hope, Georgia and guess what? It's a REAL place! It's a small island 15 minutes away from Savannah that is actually a peninsula which becomes an island when the tide comes in.
It's perfect for my story because it's a charming little community with a rich history. They actually filmed part of Forrest Gump there and other movies because it's so pretty.
The Isle of Hope series is all about hope restored — so how appropriate is that? Loosely based on my own life, it's about woman who has recently come to Christ and the first thing God tells her to do is to heal her relationship with her estranged father. In her teens, she was a wild girl engaged to a pastor's son who was planning to be a minister … until she runs away, leaving him high and dry. Eight years later, she's back to make amends to the father she defied, the fiancé she jilted, and the best friend she turned her back on. Only this time, the tables are turned because now she's the Christian and her ex-fiancé is the bad boy.
You may not know this about me, but I…
I'm not a girly-girl, meaning I'm not big on diamonds and flowers and shopping, contrary to my daughter. In fact, years ago, the diamond in my engagement ring fell out of its setting while I was cleaning, and I never did find it. Told my husband I didn't want another one because a diamond on your hand just gets caught on fabric and things like that. But oh, boy, cheap costume jewelry, especially dangle earrings? To die for!
I might go all fan girl if I met…
The bands Three Dog Night or Bread.
If I could travel back in time, I'd go to…
Golgotha, in a heartbeat, on the day that Jesus died because if His death has radically changed my life for the better through mere faith, I can't even imagine the impact of seeing Him carry that cross for me in person.
I get lost in the music when I listen to…
Worship music, especially by David Crowder Band, Phillips, Craig & Dean, and Hillsong.
A long held dream of mine is…
To win a Christy. You see, I fell in love with everything written by Catherine Marshall after I became a Christian at 23, so when I discovered there was a writing award named in her honor, naturally it became a dream of mine. But don't worry—I'm not holding my breath … ;
How can readers connect with you?
I love to hear from reader friends, so if they like, they can contact me through my website at http://www.julielessman.com, through Facebook, Twitter, Google Plus, or Pinterest, and by signing up for my newsletter at http://www.julielessman.com/sign-up-for-newsletter/.
Also, I have a cool blog feature on my website called "Journal Jots" at http://www.julielessman.com/journal-jots1/, which is a very laid-back journal to my reader friends that will give your readers an idea as to my relaxed style of writing. Or readers can check out my favorite romantic and spiritual scenes from each of my books on the "Excerpts" tab of my website at http://www.julielessman.com/excerpts/.
Of course I can be found daily at The Seekers, a group blog of 13 published authors that inspires, encourages, teaches, and informs aspiring writers on the road to publication and beyond. Although Seekerville has been listed on Writers Digest 2013 and 2014 "Best 101 Websites for Writers," it is also a blog devoted to readers as well, without whom none of us would even be here.
Finally, the following freebie/sales are currently going on:
l  FREE DOWNLOAD on my debut novel A Passion Most Pure, American Christian Fiction Writers 2009 Debut Book of the Yearwith 555 five-star reviews.
l  99-CENT SALE on my Irish Christmas love story, A Light in the Window—winner of three awards. Here's the video to give you a peek—ALITW Video.
l  OCTOBER SALE ON BOOKS 1 & 2 IN THE "HEART OF SAN FRANCISCO" SERIES. In honor of the October release of book 3, Surprised by Love, my publisher is offering discounts from 66-80% on the other two books, Love at Any Cost and Dare to Love Again.
Thanks Julie!
Relz Reviewz Extras
Reviews of Dare to Love Again, Love at Any Cost, A Light in the Window, A Love Surrendered, A Hope Revealed,  A Hope Undaunted, A Passion Most Pure, A Passion Redeemed & A Passion Denied
Character spotlights on Sean & Emma, Cluny & Katie, Lizzie & Brady and Marceline, Patrick & Sam
Julie's FamilyFiction Plus
Interview with Julie
Visit Julie's website
Buy at Amazon: Surprised by Love or Koorong