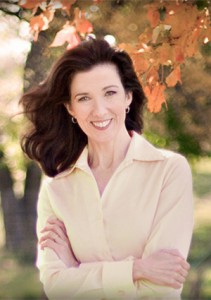 I'm chatting with the lovely Elizabeth Camden today about her childhood, Francine Rivers, and pearls! Be sure to enter the giveaway for your chance to win a copy of To the Farthest Shores via the Rafflecopter form below.
The Writer
What do you miss most about your childhood?
I can say it in one word: Ohio! I grew up in the rural American Midwest, but now live in the sunny tropics of Florida. I know that Ohio wasn't perfect, but I remember it through a haze of nostalgic longing that is never far beneath the surface. The rustling of cornstalks, the smell of autumn leaves, frost in the air, apple cider. Oh, I can go on and on. To this day my mental image of paradise looks something like Ohio.
What was the first Christian Fiction novel you read?
Like a lot of readers, it was Francine Rivers' Redeeming Love.  I think it is the most moving and powerful Christian novel I've read. Quite frankly, I haven't seen any other novel that comes close in terms of content or subject matter. I sometimes worry that the Christian fiction market is getting too cautious in our subject matter, and that a novel like Redeeming Love could not be published today. Not that I want a steady diet of abuse or dark themes, but I do feel a little constrained now and again.
The Book
It has been six years since army nurse Jenny Bennett's heart was broken by a dashing naval officer. Now Lieutenant Ryan Gallagher has abruptly reappeared in her life at the Presidio army base but refuses to discuss the inexplicable behavior that destroyed their happiness.

Ryan is in an impossible situation. One of the few men in the world qualified to carry out a daring assignment, he accepted a government mission overseas that caused his reputation to be destroyed and broke the heart of the only woman he ever loved. Honor bound never to reveal where he had been during those six years, he can't tell Jenny the truth or it will endanger an ongoing mission and put thousands of lives at risk.

Although Ryan thinks he may have finally found a solution, he can't pull it off on his own. Loyalty to her country compels Jenny to help, but she never could have imagined the intrigue she and Ryan will have to face or the lengths to which they will have to go to succeed.
What was the working title?
The American Pearl. That title popped into my mind before I even finished the first chapter. A lot of the novel is about the race to create cultivated pearls in both Japan and America, so it is a fitting title for the novel's plot, but it also worked on a deeper level. Pearls are formed when an irritant slips inside an oyster, and it builds up a luminous protective layer in response to the pain. This is a perfect metaphor for the heroine, as Jenny has survived a rough childhood and the hero believes her struggles made her a more beautiful, compassionate person….a pearl. Alas, authors rarely get the final say regarding titles, and some folks thought The American Pearl was a little too "on the nose." They were probably right. I love the wild romanticism of To the Farthest Shores, and the title lent itself to a beautiful cover image, so all is well!
Describe your book in 5 adjectives
Emotional, turbulent, joyful, heartfelt, wistful.
Which character took you by surprise?
The hero! I have always written bold and daring alpha-heroes, and I figured Ryan would be the same, but it didn't turn out that way. From the moment he showed up on the page he was the exact opposite. He is kind, gentle, a little shy around girls, and he has the soul of a poet. At first I tried to turn him into one of my traditional alpha heroes, but what a mistake that would have been! When a character shows up fully formed and with a fabulously unique personality, the only thing an author should do is thank the Muse and run with it! So Ryan is my first beta-hero, and one of my favourites of all time.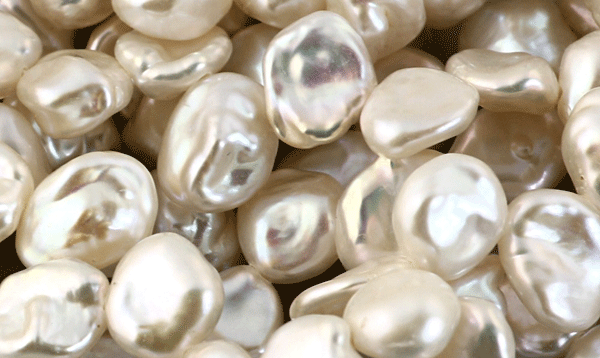 What's something that didn't make it into the final copy?
The science and lore of pearls. Although the hero is dazzled by pearls and everything that goes into the process of cultivating pearls, I could not be sure readers would share his passion. I included a bit of pearl lore and explained how he harvests pearls, but most of it ended up on the cutting room floor. Oddly, I was never a big fan of pearls before I wrote this book. I thought them stuffy and plain, but now I'm fascinated by them. Especially the imperfect ones. If you google 'keshi pearls' you will see some amazing pearls that are anything but plain. These luminous, oddly shaped pearls were often was early pearl farmers produced as they were on the quest to cultivate a round pearl.
Thanks Elizabeth!
Elizabeth Camden is a research librarian at a small college in central Florida. Her novels have won the coveted RITA and Christy Awards. She has published several articles for academic publications and is the author of four nonfiction history books. Her ongoing fascination with history and love of literature have led her to write inspirational fiction. Elizabeth lives with her husband near Orlando, Florida.
Relz Reviewz Extras
All Things Camden @ Relz Reviewz
Visit Elizabeth's website and blog
Buy at Amazon: To the Farthest Shores or Koorong