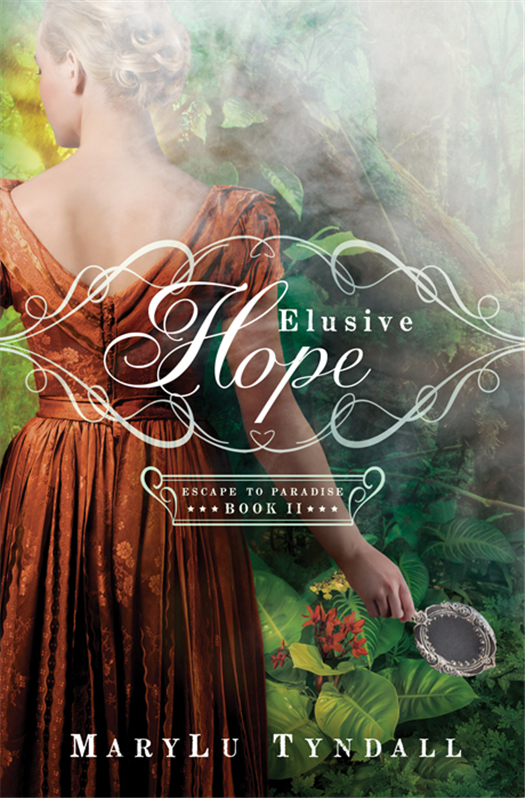 Synopsis:~
Embark on an exotic adventure in Book 2 of the Escape to Paradise series from bestselling author MaryLu Tyndall.
In the fledgling colony of New Hope, their friends struggle to create a Southern utopia in Brazil soon after the Civil War. But Hayden is seeking revenge—relentlessly. And Magnolia is seeking a way out—desperately. They both seek to use the other for their own purposes—deceptively. Falling in love was never part of their plans. . . .
My take:~
MaryLu Tyndall returns to Brazil in this follow up novel to Forsaken Dreams. With captivating prose and intriguing characters, MaryLu takes readers on another wild adventure with the hopeful colonists trying to establish their new community while strange happenings abound. Intertwined with history and romance are elements of the supernatural and a challenging spiritual message. One of the reasons I love MaryLu's stories is her unique characters ~ readers who have read the first book in this series will recall that neither Hayden or Magnolia are the most appealing of characters. Their outward attractiveness belies their inner natures, one deceitful, the other utterly selfish. Their transformations throughout the novel are pleasingly authentic, and as they begin to see each other in a different light, the romantic tension is palpable. I can always rely on MaryLu to provide a fast paced, engaging story with great romance and adventure and Elusive Hope fits the bill once again.
With thanks to Barbour for my review copy via NetGalley
Relz Reviewz Extras
Reviews of Forsaken Dreams, Surrender the Dawn, The Red Siren and The Blue Enchantress, The Falcon & the Sparrow, The Restitution, The Reliance and The Redemption
Character spotlights for Surrender the Dawn, The Raven Saint, The Red Siren, The Blue Enchantress, The Restitution, The Reliance, The Falcon & the Sparrow
Visit MaryLu's website and blog
Buy Elusive Hope at Amazon or Koorong