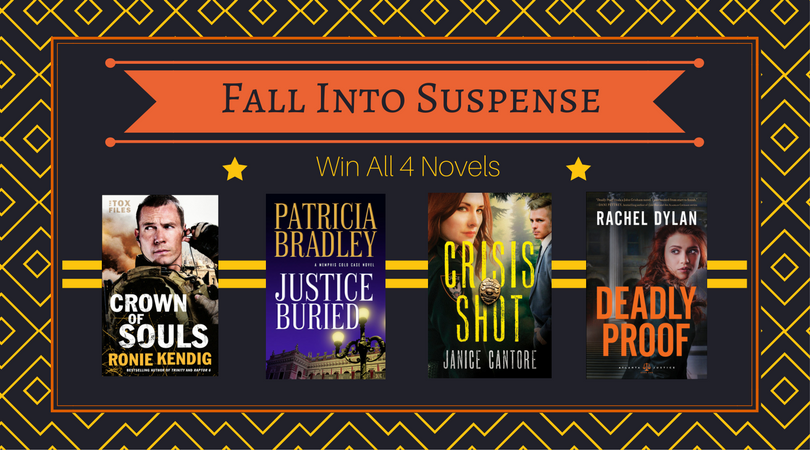 Four brilliant novels release today and their very talented authors are celebrating with a FALL INTO SUSPENSE giveaway! Ronie Kendig, Patricia Bradley, Janice Cantore, and Rachel Dylan are giving away a signed copy of their new releases to one privileged reader! With a heart stopping paramilitary blackops thriller (Crown of Souls), an intriguing cold case (Buried Justice), an authentic police procedural (Crisis Shot), and a fascinating legal thriller (Deadly Proof), all your suspense needs are met!
To enter, sign in to the Rafflecopter form below and enter in as many ways as you like!
Here's all the details on the novels and ways to connect with the authors…
Six months after stopping a deadly plague, Cole "Tox" Russell and his team are enjoying a little rest. That peace is short-lived when a sniper shot hits Tox. The enemy is discovered to be one of their own, a rogue Special Forces team operator.
Alec King is perhaps the only person as skilled as Tox, and he's out for justice. Furious with orders that got his men killed, he intends to make those responsible pay. And he insists Tox join him, believing they are the same breed of soldier.
Afraid his old friend is right, Tox battles a growing darkness within himself as he and his team engage in another deadly encounter with antiquity. It appears Alec is cheating–he's using a mysterious artifact, a crown that history has linked to some of the worst slaughters in humanity. Racing to stop Alec before his vengeance is unleashed, Tox must fight the monster without becoming one.
Connect with Ronie

Website || Facebook || Twitter || Instagram

Buy: Crown of Souls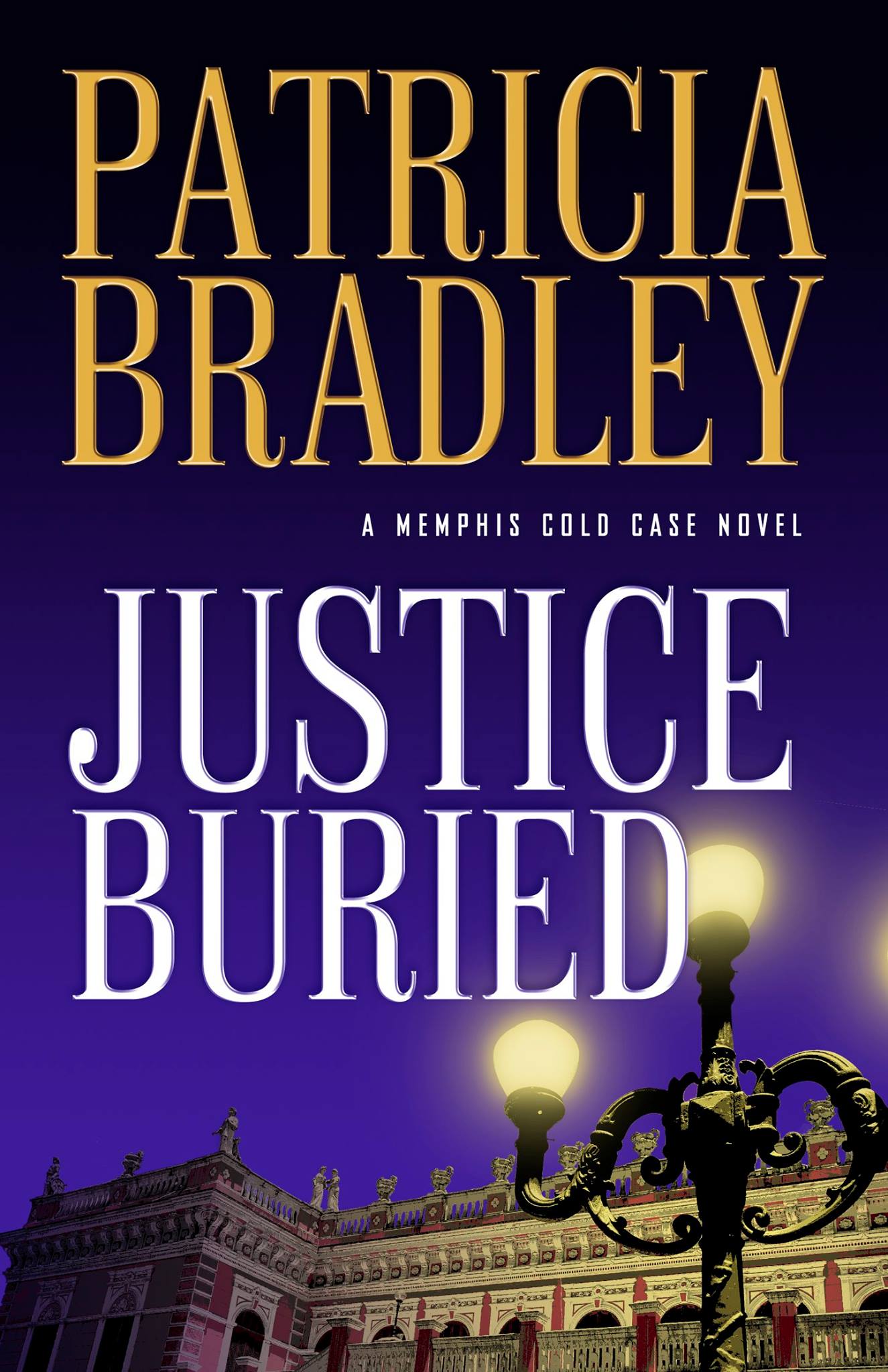 In an effort to get her security consulting business off the ground, Kelsey Allen has been spending a lot of time up in the air, rappelling down buildings and climbing through windows to show business owners their vulnerabilities to thieves. When she is hired to pose as a conservator at the Pink Palace Museum in order to test their security weaknesses after some artifacts go missing, she's ecstatic. But when her investigative focus turns from theft to murder, Kelsey knows she's out of her league–and possibly in the cross hairs. When blast-from-the-past Detective Brad Hollister is called in to investigate, Kelsey may find that he's the biggest security threat yet . . . to her heart.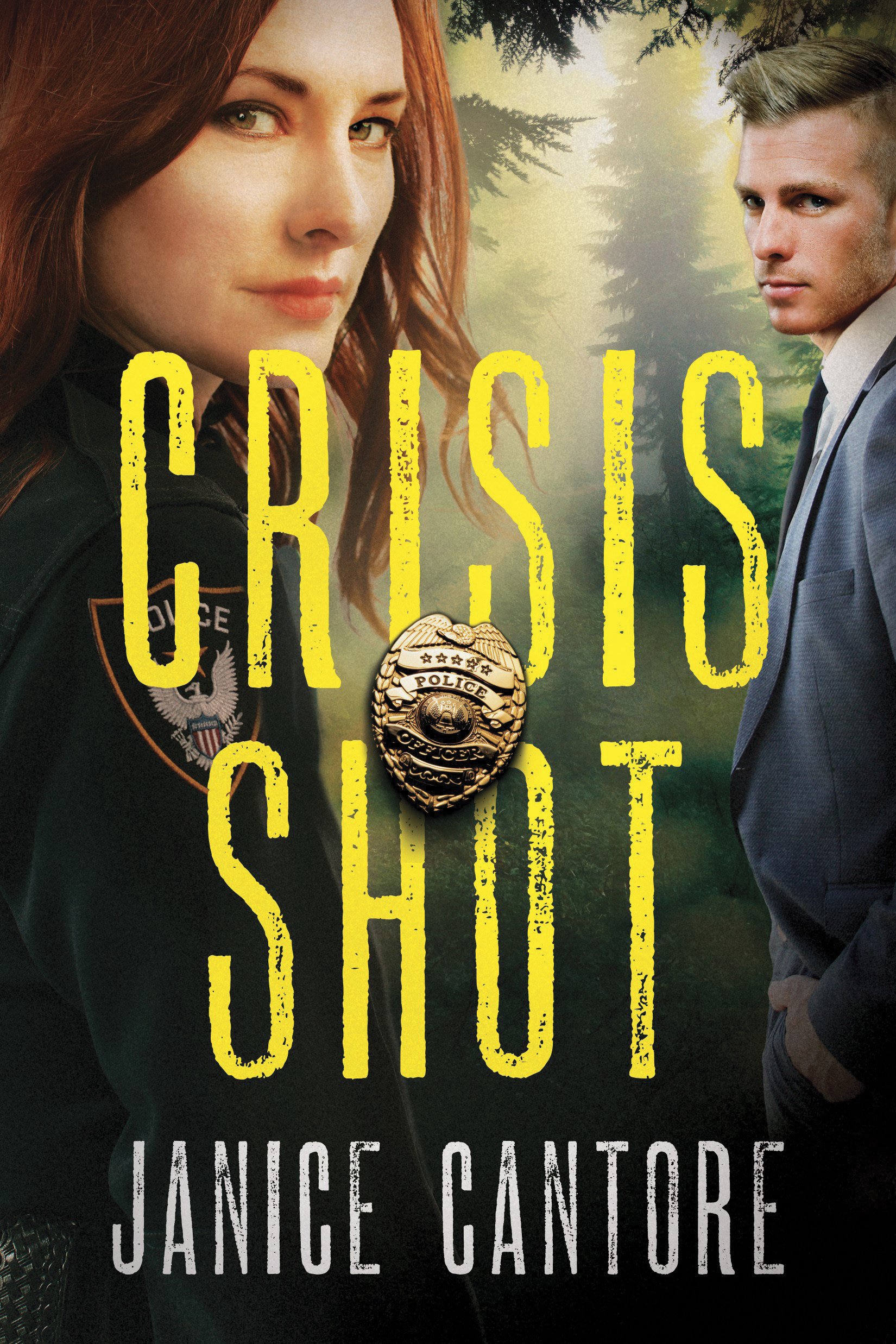 Tess O'Rourke dreams of becoming the first female chief of police in Long Beach, California. As commander of the East Division, she is well on her way . . . until the night she responds to an officer-needs-assistance call and fatally shoots an unarmed teenager. Despite being cleared of wrongdoing by a grand jury, Tess is so hounded by the public that she takes a job in Oregon to escape the bad press.
Winning over the residents of Rogue's Hollow might be more difficult than adjusting to her new role as police chief in the small, backwater town. Especially when her closest friend, the pastor's wife, goes missing and the woman's cousin is found shot. Tess finds an ally in sheriff's deputy Steve Logan, but as they track down Rogue's Hollow's first murderer, she worries that she's breaking one of her rules and getting too close to him.
Connect with Janice

Website || Facebook || Twitter || Pinterest

Buy: Crisis Shot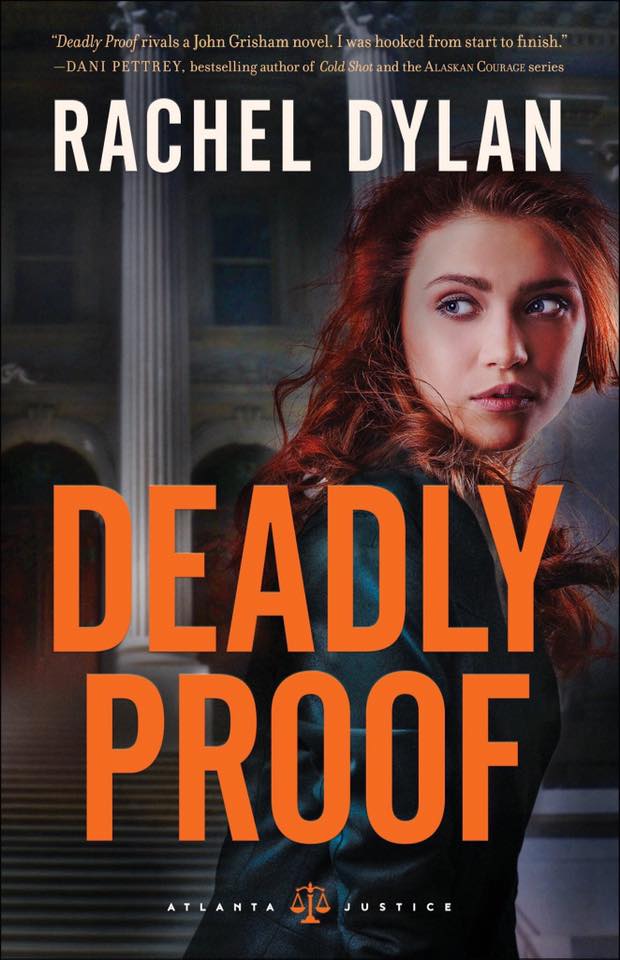 In the biggest case of her career, attorney Kate Sullivan is tapped as lead counsel to take on Mason Pharmaceutical because of a corporate cover-up related to its newest drug. After a whistleblower dies, Kate knows the stakes are much higher than her other lawsuits.
Former Army Ranger turned private investigator Landon James is still haunted by mistakes made while serving overseas. Trying to forget the past, he is hired by Kate to look into the whistleblower's allegation and soon suspects that the company may be engaging in a dangerous game for profit. He also soon finds himself falling for this passionate and earnest young lawyer.
Determined not to make the same mistakes, he's intent on keeping Kate safe, but as the case deepens, it appears someone is willing to risk everything–even murder–to keep the case from going to trial.
Connect with Rachel

Website || Facebook || Twitter || Pinterest

Buy: Deadly Proof