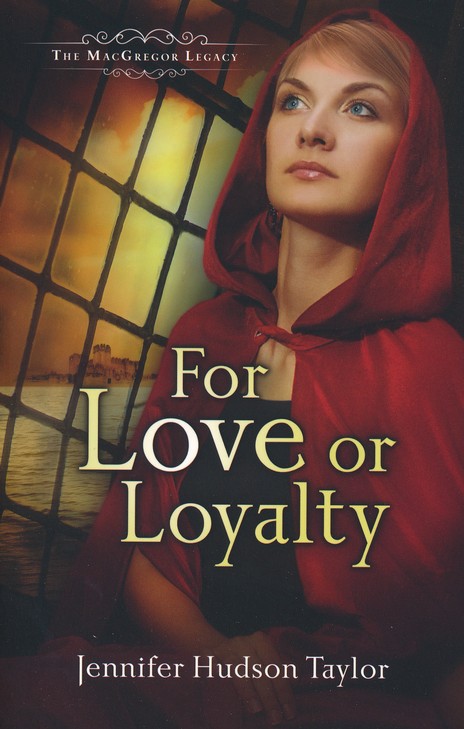 Synopsis:~
To atone for her father's evil, Lauren Campbell agrees to help Malcolm MacGregor. By the time she realizes she's the bargaining price to free Malcolm's mother from indentured servitude, it's too late.
Malcolm MacGregor only wants to free his family and exact revenge against Duncan Campbell. As the pride and joy of Duncan's life, his daughter Lauren is the perfect answer, but during the voyage to America, her faith continues to witness to Malcolm. He becomes enraptured with her, and upon their arrival, discovers he's sold her into a fate worse than death. Now Malcolm has the dilemma: free his family or rescue Lauren? Time is short and with little means, he needs a miracle.
My take:~
Jennifer Hudson Taylor's For Love or Loyalty, the first in her MacGregor Legacy is a very rewarding read. Replete with a brawny Highlander set on revenge, a beautiful maiden from the enemy Campbell clan, a dangerous voyage towards a life of servitude, and a blossoming love that stands in the way. Jennifer has drawn her characters well and provided an entertaining and educational read about indentured servants, the good and the bad. Malcolm is a character torn between his thirst for revenge and the desire to rescue his mother and sister, and his increasing attraction to the women he intends to leave to a life of servitude. Danger, emotions, and spiritual growth are all elements delivered beautifully.  For Love or Loyalty is quite a gem for those who adore Scottish heroes, or anyone who loves a great tale. I'm looking forward to For Love or Country the next instalment in this engaging series.
With thanks to Abingdon Press for my review copy
Relz Reviewz Extras
Visit Jennifer's website
Buy For Love or Loyalty from Amazon or Koorong