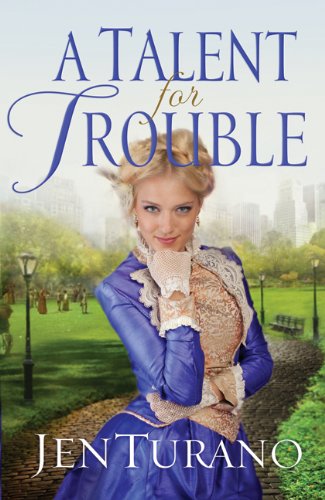 Meet a jilted woman and an English lord in
Jen Turano's 
historical romantic comedy
A Talent for Trouble
Bethany House
The Story
For years, Miss Felicia Murdock's every thought and action have been in pursuit of becoming a minister's wife. When the minister she'd set her sights on has other ideas, she decides something in her life needs to change–and soon–before she wastes any more time pretending to be someone she's not. If that means spreading her wings and embracing a more lively way of life, who's to say nay?
Grayson Sumner, Lord Sefton, has had more than enough of spreading his wings and only hopes to settle into the life of a respectable New York gentleman. Prompted by some friends to lift the spirits of the disappointed-in-love Miss Murdock, he is surprised to encounter an adventurous young lady with an unfortunate knack for stumbling into troublesome situations.
Just as Grayson decides he's had quite enough of her antics, his past comes back to haunt him and his presence in Felicia's life endangers her. As they work together to extricate themselves from this latest complication, will Grayson and Felicia decide they want to spend the rest of their lives keeping one another out of trouble?
Enjoy meeting Felicia & Grayson
Brief physical description
Miss Felicia Murdock – very light, almost white, blonde hair paired with unusual blue eyes that more often than not are brimming with mischief.  She's curvy, or as she would say "voluptuous" and she's been trying to hide those curves for years.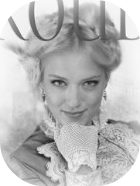 Mr. Grayson Sumner – he's your typical British aristocrat.  Holds himself in a most proper manner and speaks with an absolutely delicious accent.  He dresses to perfection, not a brown hair out of place – until he begins to spend time with Felicia and then he occasionally assumes a rather untidy appearance – due to the unfortunate situations he finds himself in.
Resembles…
Felicia is exactly the lady on the cover of A Talent for Trouble but I actually created her with my niece, Logan, in mind.  Logan would have loved to be on the cover, but since she's still a teen and Felicia is working her way into spinsterhood, it just wasn't going to happen.
Grayson resembles Gerald Butler, but when he's striking one of his brooding poses.
Strengths and weaknesses
Felicia has an incredible faith, is amused easily, has a tender heart and enjoys helping others.  Her main weakness has been the fact she's been portraying herself to the world as someone she's not in a ridiculous attempt to garner the affection of a gentleman – and when that gentleman marries another woman,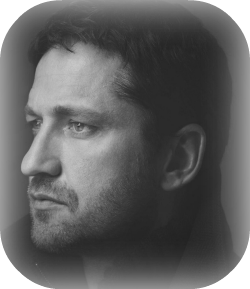 well, she has got some soul-searching to do.
Grayson is a protector, albeit a reluctant one at times. He has a great sense of humor, a keen mind for business, but he's tortured by a past that was reprehensible at best.  He broods on a frequent basis and is known to get grumpy when he finds himself in unusual situations.
Quirk (if any)
Felicia decides to call herself Clara for a day and informs Grayson he's going to be known as Frank.
Grayson tries to come across as a mild-mannered gentleman, but he's been trained to fight using an ancient Chinese method which makes him absolutely lethal if the occasion warrants it.
Your inspiration for the character
Felicia first showed up in A Change of Fortune in a very short scene at a ball.  I knew the moment she sprang to mind, wearing a gown of putrid pink no less, that she'd have to have her own story.  She was just so quirky and when I brought her back in A Most Peculiar Circumstance, her character really began to take shape.  By the time I started writing A Talent for Trouble, I knew exactly who I wanted her to be – a warm-hearted, delusional lady who needs a strong, but less than perfect, gentleman to join her in life.
  
Background to the story
Miss Felicia Murdock's hopes and dreams come to a rather abrupt end when the gentleman she thought she was supposed to marry does the unthinkable and marries another lady.  Completely distraught, she decides some changes need to be made and one of those changes puts her in the direct vicinity of Mr. Grayson Sumner.  Unfortunately, Grayson's past has finally caught up with him and since Felicia's constantly by his side, she's swept up into the madness as well.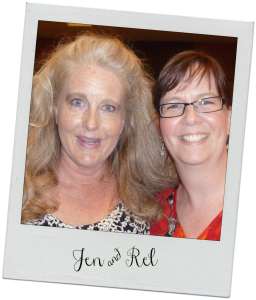 Thanks Jen!
I had the pleasure of meeting Jen while I was at ACFW ~ she is a bubbly and vivacious woman and I'm not surprised she writes funny and feisty characters
Relz Reviewz Extras
Jen's Pop Quiz
Character Spotlight on Arabella & Theodore
Character spotlight on Hamilton & Eliza
Review of A Change of Fortune
Interview with Jen
Download Jen's Gentlemen of her Dreams (Ladies of Distinction novella) free at Amazon
Jen's Author Alert
Visit Jen's website and blog
Buy A Talent for Trouble at Amazon or Koorong