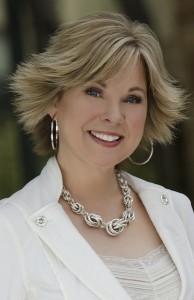 Get to know the delightful
Deeanne Gist
and her historical romance
It Happened at the Fair
Howard
~~~~~~~~
What appeals to you most about writing fiction?
I love to play the "what if" game. What if you lived back in the day? What if you were the first respectable woman to reach the shores of an all-male gold rush town? What if you were a servant at Biltmore and fell in love with a footman, but couldn't marry him or you'd both lose your jobs? What if you were a teacher of lip-reading at the 1893 Chicago World's Fair and an exhibitor asked you to tutor him because he couldn't hear his customers over the noise in Machinery Palace?
Why Christian fiction?
I'm actually in the process of crossing over to the General Market. I have a heart for all women readers who enjoy a good love story, but don't necessarily want graphic scenes.
Favorite book ~ Favorite movie ~ Favorite TV show
To Kill a Mockingbird ~ Sound of Music ~ The Wonder Years
Where is the most interesting place you have been?
Norway. It was so beautiful. Around every bend I'd gasp because it was like looking at a living picture postcard.
What did you want to be when you grew up?
A teacher—and I was, until I had four kids in four years and quit to stay at home.
What are two things people might be surprised to know about you?
I can wiggle my eyes. I always wanted to be a singer.
It Happened at the Fair
Gambling everything—including the family farm—Cullen McNamara travels to the 1893 Chicago World's Fair with his most recent invention. But the noise in the fair's Machinery Hall makes it impossible to communicate with potential buyers. In an act of desperation, he hires Della Wentworth, a teacher of the deaf, to tutor him in the art of lip-reading.
The young teacher is reluctant to participate, and Cullen has trouble keeping his mind on his lessons while intently watching her lips. Like the newly invented Ferris wheel, he is caught in a whirl between his girl back home, his dreams as an inventor, and his unexpected attraction to his new tutor. Can he keep his feet on the ground, or will he be carried away?
What was your favorite scene to write in It Happened at the Fair or share your favorite paragraph?
My favorite scene is when Della thinks Cullen is not who he says he is (a farmer) and is instead a fraud who has ill designs on her person. The only way he can prove he's a farmer is for him to show her his farmer's tan.
"What if you could see the white lines where my suspenders lay when I plow with my shirt off? Only a farmer would have markings like that."
                She hugged herself with her arms. Her eyes darted from one thing to another. "You're just saying that because you know I would never, ever ask a man to do such a thing. So, you're hoping I'll just say I believe you without making you prove it."
                He said nothing. Just stared at her.
                She glanced at his chest, then back up at him.
                He didn't flinch or look away, but hoped to high heaven she'd take his word on it. Removing his shirt was the last thing on earth he wanted to do. What would Wanda say? How would he ever be able to justify something like that to her or even to his own conscience?
                Her leg began to bounce up and down. Finally, she grabbed her knees and looked him square in the eye. "Prove it."
Which character did you connect to the most?
That would be like asking me which is my favorite kid. All of them. I couldn't possibly choose.
Which character was the most difficult to write?
Both characters challenged me at times while at others they flowed from my fingers so fast I could hardly get it down on paper. So, both and neither. I know. I should have been a politician. 😉
What's next in your writing pipeline?
To get a sneak peek at the main characters in my 2014 novel, you can read my eShort-Story, The Tempest in the White City(digital format only). It's about Hunter Scott. He is one of the elite. A Chicago World's Fair guard specifically chosen for his height, physique, character and ability to serve and protect. When Hunter is overcome with debilitating abdominal pain, he stumbles to an infirmary in the Fair's Woman's Building only to discover the doctor is female—which he is none too happy about. But even worse, she has the nerve to diagnose him—the toughest man west of anyplace east—with constipation.
Thanks Dee!
Relz Reviewz Extras