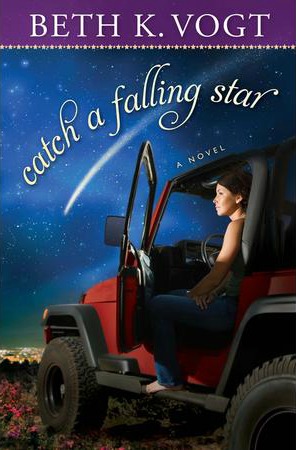 Meet a doctor and an Air Force pilot in
Beth Vogt's
contemporary romance
To Catch A Falling Star
Howard
The Story
Is life about accomplishing plans . . . or wishes coming true . . . or something more?
Dr. Kendall Haynes's plans to have it all—a career, a husband, a family—are eluding her. Now that she's thirty-six, she needs to stop wishing upon a star and face reality: Some dreams just never come true.
Air Force pilot Griffin Walker prefers flying solo in the air and on the ground—until a dangerous choice ejects him from the cockpit. His life becomes even more complicated after the sudden death of his parents makes him the guardian of his sixteen-year-old brother. There's no way his life will ever get back on course now.
When their lives collide during a near tragedy, Kendall and Griffin must decide if they can embrace the unexpected changes God has waiting for them.
Enjoy meeting Kendall & Griffin
Kendall Haynes
Brief physical description
Kendall is all of five feet tall. She wears her black hair cropped very short and she has gray eyes.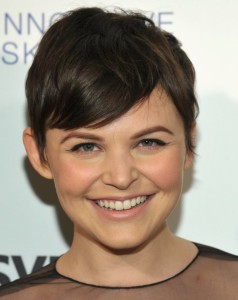 Resembles…
I modelled Kendall on Ginnifer Goodwin
Strengths and weaknesses
Kendall is an extremely competent family physician. She's recognized for her work with kids with allergies/asthma. Weakness? She's stubborn – that can be a good thing or a bad thing. And at the beginning of the book she thinks happily-ever-after can only look like one thing.
Quirk (if any)
Kendall likes to wear heels so that she has a fighting chance of looking people in the eye (maybe).
Your inspiration for the character
The overall inspiration for this story is single women in their thirties (or older) who are still looking for Mr. Right – or maybe they're tired of waiting for him to ask for directions so he can find her.
Griffin Walker
Brief physical description
Griffin is about six feet tall, maybe 6'1". He has vibrant blue eyes and a bit of gray in his dark hair.
Resembles…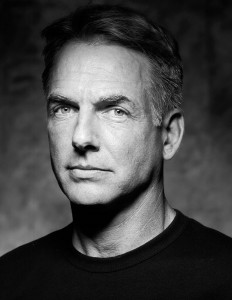 Mark Harmon – women seem to really like him
Strengths and weaknesses
Griffin is a perfectionist and he also is a "Lone Ranger" – he prefers living life by himself. He's a top fighter pilot in the air force – knows his stuff. And he's loyal. He fights for what he believes in and doesn't give up easily.
Quirk (if any)
Well, there is this tattoo … and he likes Jeeps.
Your inspiration for the character
There seems to be a preconceived idea about fighter pilots. When we were stationed in Turkey (long, long ago), my husband and I became close friends with Warren, an A-10 pilot, and his wife, Francie. I was impressed that Warren was both a respected pilot and a strong man of faith. He taught me not to stereotype people.
Background to the story
The idea for Catch a Falling Star was prompted by a conversation I had with a good friend who was in her forties. She has a good life – very satisfying in lots of ways – but some of her hopes and dreams haven't come true. Mulling over our conversation led me to ask "What do you do when life doesn't go according to plan?"
With Griffin, I wove in a much younger brother – and that's something my own family has experienced. I have three older children (all in their twenties) and then I have a 12-year-old daughter.
Thanks Beth!

Relz Reviewz Extras
Review of Wish You Were Here
Character spotlight on Allison & Daniel
Interview with Beth
Beth's Author Alert 
Visit Beth's website
Buy Catch A Falling Star at Amazon or Koorong