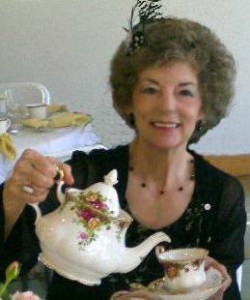 Get to know murder mystery author
Donna Fletcher Crow
and her third Monastery Murder
An Unholy Communion
Monarch Books
~~~~~~~~
What appeals to you most about writing fiction?
The story! Especially the historical stories. I love telling the stories of men and women of faith from ages past. I also enjoy developing the backgrounds— which is mostly telling the story of my experiences visiting those places through the eyes of my characters.
Why Christian fiction?
I fear we are in great danger of losing much of our Christian heritage. By telling the stories of what people have suffered for in times past so that we can enjoy our nice, comfortable worship I hope to increase our appreciation of our privileges.
Name five things you can't live without
Faith, beauty, love, books, food— pretty much in that order.
Favourite book ~ Favourite movie ~ Favourite TV show
Jane Austen is my favorite author and Persuasion is my favorite of her books, so I guess that makes Persuasion my favorite book— apart from the Bible, of course.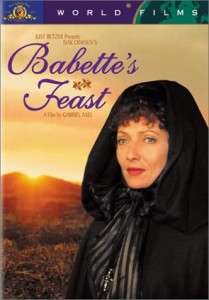 Favorite comic movie, "Clockwise"; favorite drama, "Babette's Feast."
Favorite TV show, just about any British drama I can watched curled up with my husband. Of course, "Downton Abbey" is high on the list right now.
Where is the most interesting place you have been?
Every place I've been in Great Britain has fascinated me, but St. David's, Wales, where An Unholy Communion is set, is one of the tops. The beautiful cathedral, the ancient ruined Bishop's Palace, the scenic beauty all out in such a remote spot on the very tip of the land is absolutely magical.
What did you want to be when you grew up?
A wife and mother. And, Thanks be to God, I got to be just that. But, of course, God always has a little surprise. I wanted to have 3 daughters. So, of course, I had 3 sons. Then God gave me our daughter.
What are two things people might be surprised to know about you?
As an only child I was my father's son, so I grew up on horseback. I later became queen of our local rodeo, Miss Rodeo Idaho and runner-up for Miss Rodeo America.
An Unholy Communion
First light, Ascension morning. From the top of the tower at the College of Transfiguration, voices rise in song. But Felicity's delight turns to horror when a black-robed body hurtles over the precipice and lands at her feet.
Her fiance Father Antony recognizes the corpse as Hwyl Pendry, a former student, who has been serving as Deliverance Minister in a Welsh diocese. The police ignore the strange emblem of a double-headed snake clutched in the dead man's hand, labeling the death a suicide. But Hwyl's widow is convinced otherwise, and pleads for Felicity and Antony to help her uncover the truth.
Matters grow murkier as Felicity and Antony, leading a youth pilgrimage through rural Wales, encounter the same sinister symbol as they travel. Lurking figures follow them. Then a body is found face-down in a well…
What was your favourite scene to write in An Unholy Communion or share your favourite paragraph
I like the opening scene because of its contrast. Felicity is celebrating Ascension Morning at the theological college where she is studying in Yorkshire. Even though she arrived too late to sing in the morn from the top of the college tower with her fellow ordinands she is jubilant as she stands below, singing with them and then:
            The scream reverberating in Felicity's ears tore a second time from her throat as she watched in horrifying slow motion a cassock-clad figure from the back of the choir catapult across the parapet and arc over the side of the tower.
            The singing must have continued, as no one on the tower appeared to have seen the terrifying spectacle. But Felicity heard no music, only the shuddering thud as the body hit the earth. Then, appallingly, rolled down the steep hill to come to rest at Felicity's feet.
Which character did you connect to the most?
Felicity is a wonderful character to work with because she is so fresh and bright and enthusiastic. Of course, she is also rash, outspoken and headstrong— all of which case enormous headaches, if not downright terror, for poor Antony.
Which character was the most difficult to write?
The one that seems to be so good, but then turns out to be quite the opposite. I had to make this character believable on both levels and keep motivation in mind at all times. I tried to keep the clues subtle. It will be interesting to see at what point readers pick up on them.
What's next in your writing pipeline?
Ah, book 4 in the Monastery Murders A Muffled Tolling. Felicity is off to Oxford to help a community of nuns there with a publishing project. Antony takes her to the train and warns, "Now don't get into trouble."
"Don't be silly," she replies. "What could possibly go wrong?"
Ominous words, indeed, where Felicity is concerned.
Thanks Donna!
Relz Reviewz Extras
Character Spotlight on Felicity & Antony
Visit Donna's website
Buy An Unholy Communion at Amazon or Koorong