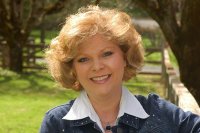 Beth Goddard loves stories of suspense and romance so it's no surprise that her novels include those elements. She has written for Heartsong Presents, Love Inspired and Barbour creating memorable characters journeying towards love!
Enjoy getting to know Beth a little more at Relz Reviewz
~~~~~~~~
What appeals to you most about writing fiction?
As an avid reader growing up, I've always loved to travel and experience new places within the pages of a novel. Writing fiction gives me the opportunity to create my own stories. I can write about anything and anywhere I can imagine. Real life is filled with restrictions—but in fiction—the sky's the limit.
Why Christian fiction?
Christian fiction reflects my values as a Christian. I don't see how I could write for the secular market, especially romance, because I'm unwilling to write certain aspects of that genre. Plus, in Christian fiction, I'm allowed to incorporate faith elements and talk about God. Still, there are those Christian authors who are writing secular and that's where God has put them with His purpose in mind.
Name five things you can't live without (faith & family a given!)
Coffee in the morning—before anyone talks to me.
Friday night pizza night—gotta have the pizza. It's a family event.
My laptop—is that also a given? LOL
Christian radio
My toothbrush
Favourite book ~ Favourite movie ~ Favourite TV show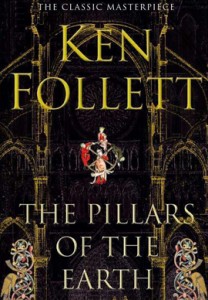 Favourite book? You expect me to choose? Really? The Pillars of the Earth by Ken Follet. 1008 pages. I've read it twice.
Movie—that depends on my mood of course. Right now, Kate and Leopold is an all-time favourite. Meg Ryan and Hugh Jackman
TV Show—I'm currently entertained by The Big Bang Theory. Can't watch it without a lot of laughing.
Where is the most interesting place you have been?
I remain fascinated by Yellowstone National Park. With Old Faithful Geyser and Yellowstone Caldera—the largest supervolcano on the continent—there's nothing boring about that. I once went snowmobiling through the park, which is the only way to get in and out during the winter months.
What did you want to be when you grew up?
Writing was always in the back of my mind, but like any child, I considered a lot of things. I wanted to be an astronaut because the idea of exploring space sounded amazing. I also dreamed of being an archaeologist. At one point, told my school counsellor I wanted to be a marine biologist. I loved to snorkel in Pensacola, Florida.
What are two things people might be surprised to know about you?
I played the cello in the orchestra and won first place in a county art contest for my sketch of a cowboy.
Oregon Outback
The harsh, yet peaceful Oregon Outback molds the lives of four rugged brothers who stumble into love.
FBI agent Jonas Love has brought trouble back home, endangering his life and that of an old flame. Cattle rancher Carver Love finds himself falling for the sheriff in the midst of chasing down modern-day rustlers. Thrill-seeker Lucas Love fears nothing—until he meets a beautiful bookkeeper. Justin Love is trailing a fugitive who's heading too close to home—and one particular lodge keeper.
How will God protect these men as they risk their lives to defend the ones they love?
What was your favourite scene to write in Oregon Outback?
I enjoyed so many scenes in this collection, especially the action scenes, but there's one that I enjoyed that has nothing to do with action, but everything to do with matters of the heart. This is short snippet from A Love Risked. Jonas from the first novella stops by to see his brother, Lucas:
Existing was now his reality.
"Right, well"—Jonas leaned forward and stared at Lucas like he was a target, and Jonas the sharpshooter—"a not-so wise man once shared some rare wisdom with me. I think the words went something like, 'She's the one, bro, don't let her get away.' Unless there's something standing in your way, you might take your own advice, Lucas."
The words slammed him, knocking the air from his thoughts, which might as well have been his lungs. He plopped back into his chair. "How did you know?"
"You're the happiest guy I know. You're living your dream. Nothing in the world is going to put that look on your face except a woman. And not just any woman."
"The one. . ."
They said it together in an exaggerated tone. Lucas laughed along with Jonas.
"I remembered saying that to you," Lucas scratched his head. "I don't know what I was thinking."
"You were thinking that you knew Darcy was the one for me. You could tell. I haven't met this girl that's turned you inside out, but I've never seen you this intense over a girl. So. . .is there something standing in your way?"
"Yeah. She is."
Which character did you connect with the most? Why?
There's a little bit of me in all the characters, but I think I connect most with Avery Summers from A Love Risked. I gave her the task of baking artisan bread like I do, so I must connect with her the most. She worked in corporate America and wanted to get back to a quiet existence—to take some time for herself and regroup.
How are the four novellas linked?
They're linked by the region and by the Love brothers who live or grew up there. All the brothers and characters show up in big or small ways in all the stories.
Describe Oregon Outback in five adjectives
Rugged ~ adventurous ~  intriguing ~ suspenseful ~ romantic
What is a place in Oregon you recommend people visit?
There are so many gorgeous places, including the high desert, but the Oregon Coast is a must-see.
What's next in your writing pipeline?
I'm currently working on the second book in a romantic suspense series for Love Inspired Suspense. Treacherous Skies releases in December 2012, and I'm working on Dead Ahead to be followed by Striking Distance. More than likely, these last two titles will change, but those are the working titles.
Thanks for sharing, Beth
Elizabeth Goddard is the award-winning author of more than a dozen novels, including the romantic mystery, The Camera Never Lies—a 2011 Carol Award winner. She lives in Central Louisiana with her husband and children.
Relz Reviewz Extras