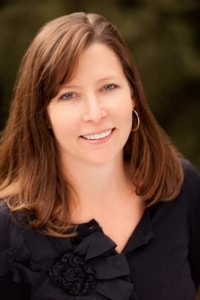 Kathryn "Katie" Cushman writes inspiring contemporary women's fiction and has just released her sixth novel, Almost Amish, a very different take on the Amish lifestyle.
Enjoy getting to know Katie a little more at Relz Reviewz
~~~~~~~~
What appeals to you most about writing fiction?
I like to be able to tell the truth, but to do it through an interesting story.
Why Christian fiction? 
About 15 years ago, I read a Christian novel that made God more real to me than He had ever been before—in spite of the fact that I'd grown up in church and had studied the Bible all my life. At that time, I said, "Someday I'd like to write a book that does this for someone else."
Name five things you can't live without
I'm going to assume that Jesus and my family are understood and give the next five answers.  Chocolate. French fries. Books. Pets. Indoor plumbing!
Favourite book ~ Favourite movie ~ Favourite TV show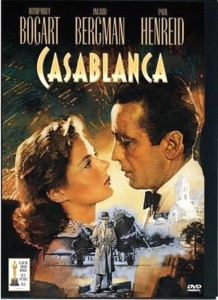 Book "My Sister's Keeper" by Jodi Picoult,  Movie- Casablanca   TV Show- The Biggest Loser
Where is the most interesting place you have been? 
In the hills not far behind our house, the sandstone has grooves in it from the stagecoaches that used to come through. I find that so fascinating, and I always wonder what kind of stories those rocks could tell.
What did you want to be when you grew up? 
A novelist.
What are two things people might be surprised to know about you? 
I am the least domestically inclined female to have ever walked the planet. I worked as a pharmacist for 10 years before becoming a novelist.
Almost Amish
Julie Charlton is at the breaking point. She's overwhelmed and burned out, and in today's unrelenting society, her kids are, too. When her sister-in-law Susan, a Martha Stewart-in-training, lands the chance to participate in a reality TV series promoting simple living, and needs another family to join her, it seems like the perfect opportunity.
The location is an idyllic farm outside an Amish community in Tennessee. Julie, with her two children, joins Susan and her teenage daughter for a summer adventure. Susan needs to succeed in order to become self-sufficient after an ugly divorce, Julie needs to slow down long enough to remember what her priorities are and regain a sense of purpose and meaning. It becomes clear from the start that "living simple" is no simple matter. With the camera watching every move, Susan's drive for perfection feels a lot like what they left behind, while Julie suddenly finds herself needing to stand up for slowing down. With each new challenge, their season of "going Amish" gets more and more complicated, as each woman learns unexpected lessons about herself and her family.
Which character did you connect to the most? 
Julie Charlton—she is the "type B" mother, drowning in a sea of high-achieving, "type A" moms, never feeling as though she measures up.
Which character was the most difficult to write? 
Susan, Julie's sister-in-law, is one of those previously mentioned high achievers. Everything Susan does is motivated by love, I think, but since she and I have so little in common, it was hard to get inside her head sometimes.
What was your favourite scene to write or share your favourite paragraph  
My very favorite scene was the epilogue, which would definitely be a spoiler if I went into it here, so I'll pick my 2nd favorite. In the 2nd chapter, both Julie and Susan are in separate conference rooms where they are preparing to do a pre-show interview. A producer comes into each room and begins chatting, seemingly to loosen them up, and they start talking—telling funny stories about each other, etc. Only after it's over, do they realize that the "warm-up" was the real thing, and everything they said about each other was caught on film.
What's next in your writing pipeline? 
I am currently writing an as yet untitled book about an up and coming runner who develops rheumatoid arthritis at the age of 18. After losing everything she has valued in her life, she meets a troubled young girl with an obvious talent for running. Their relationship is painful and turbulent but has the power to change both their lives.
Thanks Katie!
Relz Reviewz Extras
Visit Katie's website and blog
Buy Katie's book at Amazon or Koorong