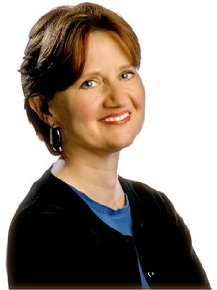 Meet the woman behind the Amish novels with a Shakespearean twist!  Leslie Gould is an accomplished novelist who aims to reveal truth about God through her stories.
Enjoy getting to know Leslie!
~~~~~~~~
What appeals to you most about writing fiction?
The truth! In real life, it's so hard to figure what really "happened" because there are so many individual perspectives and different points of view. But when I write a novel, I get to decide what the truth is. It's very satisfying.
Why Christian fiction?
When I first started writing I didn't target my stories to the Christian market, but it soon became evident that all of my stories had themes of faith and redemption. Christ's teachings are part of my worldview so it was natural that my writing would reflect that—and eventually find a place in the Christian fiction market.
Name five things you can't live without
The Trinity, family, friends, books, and chocolate.
Favourite book ~ Favourite movie ~ Favourite TV show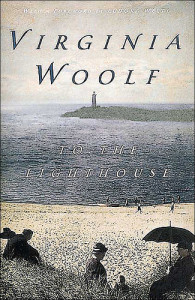 To the Light House by Virginia Woolf, "My Mother's Castle" (a sweet French film based on the novel by the same name by Marcel Pagnol), and "Downton Abbey." I just realized that each favourite has a home as the centerpiece of the story…
Where is the most interesting place you have been?
One of my most interesting trips combined several days in Lancaster County with several days in New York City. My husband and I took our daughters along, who were then 17 and 12. Neither had been to either place before. It was so fun to see the contrasts through their eyes. I enjoy both places immensely and would love to do another combination trip soon!
What did you want to be when you grew up?
At one time I wanted to be a fashion designer, which is really a laugh now. It's not that I don't appreciate nice clothes, but I do hate to shop. Thankfully my daughters like to shop and also enjoy giving me advice.
What are two things people might be surprised to know about you?
I ran a marathon when I was 17 (way back when not many people ran marathons
), and I curated a museum for a couple of years, starting when I was 23.
Courting Cate
When Amish farmer Pete Treger moves to Paradise Township, Pennsylvania, seeking a better life, he meets sisters Cate and Betsy Miller. Both are beautiful, but older sister Cate is known more for her sharp tongue and fiery temper than her striking appearance. Betsy, on the other hand, is sweet and flirty–and seems to have attracted most of the bachelors in Lancaster County! However, the sisters' wealthy father has made one hard and fast rule: elder sister must marry first, before the younger can even start courting. Unfortunately for poor Betsy, and for the men who want to court her, her older sister, Cate, doesn't have any suitors–until Pete comes to town, that is. Though he finds both sisters attractive, something about Cate's feisty demeanor appeals to him. Soon the other bachelors in the district convince Pete to court Cate. She hardly seems receptive to his overtures, though. Instead, she's immediately suspicious of his interest.
What is your favourite paragraph in Courting Cate?
The very first one!
It reads:     "When I was seven, Dat caught me under the covers reading by candlelight."
Which character did you connect to the most?
Definitely Cate. The storyline is inspired by "Taming of the Shrew" because I've always wanted more of Katherina's story. What made her the shrew she was? What wound did she carry? What other way could she have learned empathy than through Petruchio's abuse? I found Cate to be a fun, fun character—she loves to read, she's witty, and deep down she has a very tender heart. Plus, she'd never fall for an abusive man. I truly enjoyed spending time with this Amish "shrew."
Which character was the most difficult to write?
Cate's sister Betsy was the hardest to write because the story is told entirely from Cate's point of view. Betsy is beautiful but spoiled. Cate loves her but resents her. It made for quite a complicated balancing act.
What's next in your writing pipeline?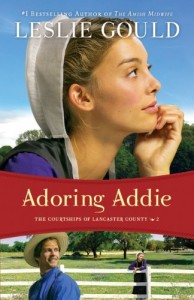 The next book in The Courtships of Lancaster County series is Adoring Addie, which was inspired by "Romeo and Juliet." It releases next spring. I'm currently writing the third book in the series, inspired by "A Midsummer Night's Dream." These retellings are a lot of fun!
Thanks Leslie!
Relz Reviewz Extras
Review of Courting Cate
Character spotlight on Cate
Visit Leslie's website
Buy Courting Cate at Amazon or Koorong