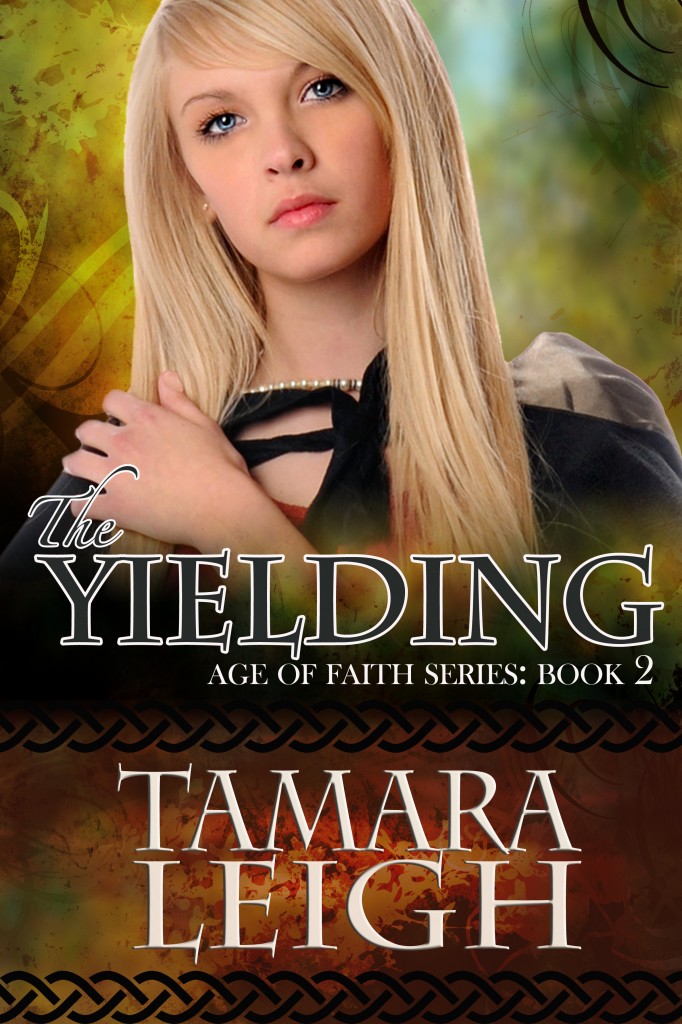 Synopsis:~
The Unveiling, the first book in the Age of Faith series, introduced readers to the formidable Wulfrith family during Duke Henry's battle for England's throne in 1153. Now, four years later, Henry wears the crown, but the Wulfriths are no less defiant—and no more amenable to forging alliances through king-decreed marriage.
SHE HAD KILLED A MAN. OR SO IT WAS SAID…
Convent-bound Lady Beatrix Wulfrith is determined to aid her sister in escaping marriage to their family's enemy. Unaware of the sacrifice that awaits her, she leads their pursuers astray only to meet with an accident that forever alters her destiny and takes the life of a young knight whose brother vows he will not rest until the lady is brought to justice.
Lord Michael D'Arci is a warrior and a womanizer whose foul mouth and impatience bode ill for all who trespass against him. Falsely accused of ravishment years earlier, he refuses to believe Lady Beatrix's accusations against his deceased brother. However, when he finds himself at the mercy of that same woman who clings to her convictions and faith even when it threatens to prove her undoing, his quest for justice wavers.
My take:~
The mighty Wulfriths return in Tamara Leigh's second Age of Faith novel, The Yielding, another brilliant medieval tale of betrayal, sacrifice, loyalty, and passion. With exceptional skill, Tamara effortlessly immerses the reader  into 12th century England and creates vivid characters who will capture your heart and mind. Beatrix is destined for the church until tragedy and shocking accusations destroy her dreams but not her fighting spirit. Faced with a chance to redesign her destiny, Beatrix's faith and compassion prevent her from pressing her advantage when the vengeful Michael D'Arci determines to make her pay. An enigma, Micheal is on the one hand a physician, on the other a fearsome warrior, and the dichotomy is totally captivating. A tempestuous relationship unfolds that is intriguing and rocky, as Beatrix and Michael wrestle with attraction when they have vowed to despise and destroy. With incomparable romantic tension, beguiling characters, and an impeccable medieval tone, The Yielding is historical romance at its best. The final book in the trilogy, The Redeeming, can't come soon enough for me!
Available in digital format only
With thanks to the author for my review copy
The Unveiling is available free on Kindle for a limited time ~ grab it while you can!

Relz Reviewz Extras
Reviews of The Unveiling and Dreamspell
Review of Restless in Carolina and Character spotlight on Bridget & J.C.
Review of Leaving Carolina and Character spotlight on Piper & Axel
Review of Nowhere, Carolina and Character spotlight on Maggie & Reece
Interview with Tamara
Visit Tamara's new look website (she has great recipes, too!)
Buy The Yielding at Amazon