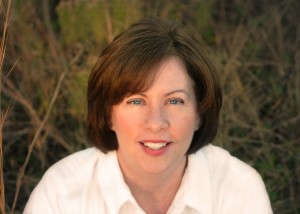 Love that the woman who inspired my character spotlights and is responsible for me being on twitter is appearing on my blog again!
Enjoy getting to know the fabulous Rachel Hauck!
~~~~~~~~
What appeals to you most about writing fiction?
I love stories. I love words. I love making stuff up! In college I majored in Journalism and factual writing just never appealed to me. I loved poetry and writing about life as I "saw" it.
Why Christian fiction?
Jesus is the great, masterful storyteller. Even in fiction, truth must resonate. Truth is what bring the protagonist to their epiphany. Jesus is truth. I can't separate the wisdom, revelation, epiphany of my characters from His reality.
Name five things you can't live without
Ooo, Rel, I've been meditating lately on how to life without things! Food. I must have food of some kind. My flip flips. My husband. Okay, my iPhone. Got to have my iPhone. Books. It'd be hard to live without books.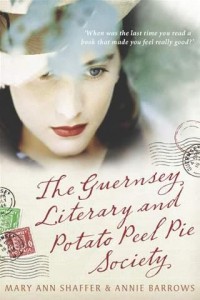 Favourite book
There are so many but I loved The Help and The Guernsey Literary and Sweet Potato Pie Peel Society.
Where is the most interesting place you have been?
Australia!
What did you want to be when you grew up?
I always wanted to be a writer. Being a novelist is my dream. I'm so honored to do what I do for a living. Blessed by God!
What are two things people might be surprised to know about you?
I'm not very romantic and I love sports.
The Wedding Dress
Charlotte owns a chic Birmingham bridal boutique. Dressing brides for their big day is her gift . . . and her passion. But with her own wedding day approaching, why can't she find the perfect dress…or feel certain she should marry Tim?
Then Charlotte discovers a vintage dress in a battered trunk at an estate sale. It looks brand-new-shimmering with pearls and satin, hand-stitched and timeless in its design. But where did it come from? Who wore it? Who welded the lock shut and tucked the dog tags in that little sachet? Who left it in the basement for a ten-year-old girl? And what about the mysterious man in the purple vest who insists the dress had been "redeemed."
Charlotte's search for the gown's history-and its new bride-begins as a distraction from her sputtering love life. But it takes on a life of its own as she comes to know the women who have worn the dress. Emily from 1912. Mary Grace from 1939. Hillary from 1968. Each with her own story of promise, pain, and destiny. And each with something unique to share. For woven within the threads of the beautiful hundred-year-old gown is the truth about Charlotte's heritage, the power of courage and faith, and the timeless beauty of finding true love.
What was your favourite scene to write in The Wedding Dress or share your favourite paragraph
There were so many good scenes in this book. The ending scenes for both Charlotte and Emily were fun to write. I loved when the hero, Tim, faces Charlotte in his empty garage, having sold his motor bikes for her. But for some reason, the scene with Daniel at the midnight supper with his "chums" is one of my favorites. He was a good character.
Which character did you connect to the most?
I love Charlotte, but I really loved Emily too. I think because we get to see more of her life. We see her in 1912 and the memories of her in 2012. We learn she was a stellar woman.
Which character was the most difficult to write?
Probably Phillip, Emily's fiance. He had to be likeable but not so much the reader wanted Emily to be with him. He had to be unlikeable too.
What's next in your writing pipeline?
I'm writing about a Prince who falls in love with an American girl.
Thanks Rachel ~ it's always a pleasure to have you visit!
Relz Reviewz Extras
Character spotlight on Charlotte, Emily, Daniel & Tim
Reviews of The Wedding Dress, Dining with Joy, The Sweet By and By, Love Starts With Elle, Sweet Caroline and Diva NashVegas
Interview with Rachel
Visit Rachel's website
Buy The Wedding Dress at Amazon or Koorong