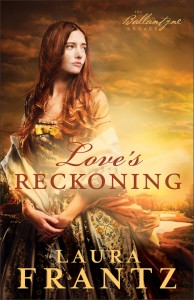 A marked blacksmith and a temperate red head meet
in Laura Frantz's
Love's Reckoning
Revell
The Story
On a bitter December day in 1785, Silas Ballantyne arrives at the door of master blacksmith Liege Lee in York, Pennsylvania. Just months from becoming a master blacksmith himself, Silas is determined to finish his apprenticeship and move west. But Liege soon discovers that Silas is a prodigious worker and craftsman and endeavors to keep him in York.
Silas becomes interested in both of Liege's daughters, the gentle and faith-filled Eden and the clever and high-spirited Elspeth. When he chooses one, will the other's jealousy destroy their love?
In this sweeping family saga set in western Pennsylvania, one man's choices in love and work, in friends and enemies, set the stage for generations to come. Love's Reckoning is the first entry in The Ballantyne Legacy, a rich, multi-layered historical quartet from talented writer Laura Frantz, beginning in the late 1700s and following the Ballantyne family through the end of the Civil War.
Introducing Eden & Silas
Brief physical description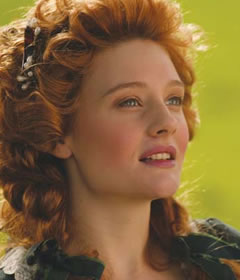 Eden's most startling feature is her fiery hair which is not always worn up as is propriety warrants. She has blue eyes and is lush of figure but gives little thought to her person and prefers Quaker dress.
Silas is tall and lean and his thumbs are branded, a common punishment for criminals in the 18th-century. His hair is dark and his eyes are green. He's considered handsome enough to be noticed by the York County ladies, including Eden and her sister, Elspeth.
Resembles….
See pictures!
Strengths and weaknesses
Eden's simplicity and gentle spirit, her greatest strengths, sometimes make her situation more complicated. But in the end she is able to escape the turmoil and anguish she grew up with and forge a new life for herself with God's leading – and the devotion of a godly man.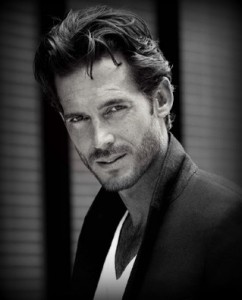 Silas's work ethic often gets in the way of his relationships, even his love affair. Early on in the novel Eden realizes the real rival for her affection might be his work. But this very weakness has a flip side as he has tremendous stamina and ingenuity and is able to rise from being a humble but gifted blacksmith to a wealthy industrialist over time.
Your inspiration for the character
I stumbled across a bit of research about apprentices marrying into the master's family 200 years ago. This was interesting enough with one eligible daughter so I upped the angst and added two
Historical fireworks!
Relz Reviewz Extras
Review of Love's Reckoning
Character spotlight on Cassius & Roxanna
Reviews of The Colonel's Lady, Courting Morrow Little and The Frontiersman's Daughter
Character spotlight on Lael Click
Character spotlight on Morrow Little
Visit Laura's website and blog
Buy Love's Reckoning at Amazon and Koorong