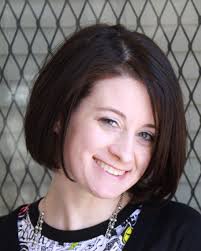 Discover more about
Jenny B. Jones
and her contemporary romance
Can't Let You Go
A Katie Parker Production
*********
The last book that made me cry was…This is so silly, but my own. I'm not a crier at all. Like never. But I was writing this scene that involves two characters that have shared four books together. They started as teenage best friends, and seven years later one of them is getting married, and they're having a final chat before the wedding starts. And they know they'll never be the same. The friendship will never be the same. Life is pulling them in new directions, and their childhood friendship is over. And it's like I was right in the room with them. I wrote that scene in a closet at work during lunch and just completely teared up in that icky room hunched over my laptop.
The last book that made me laugh out loud was…A little known fact about me is that my favorite genre is historical romance. I recently read Tessa Dare's last novel, and it made me laugh a handful of times. Another one was the newest release by Kristin Higgins called In Your Dreams. I rarely laugh out loud in a book, but this one did it. You can tell the author set her filter aside and just went for it. The humor totally shines. Very organic and smile inducing.
I'm completely immersed in their storytelling, whenever I read a book by…Susan Elizabeth Phillips. She's my favorite author of all time.
The first person who encouraged me to pursue my writing was…Probably my first grade teacher. We're both now librarians.
 My step-dad really encouraged me as well. He didn't live to see his book dedication, something that I've always regretted.
If I wasn't a writer, I would be…I've never not worked in my alternate job. I've always worked in education and really like what I do as a junior high media specialist. Aside from that my dream job (which changes by the day) would be to buy ranch homes from the 70s and 80s and flip them.
I write stories because…I like to make people laugh.
Can't Let You Go

An old love whose kisses make her weak, but whose secrets threaten to destroy all she holds dear… 

Fresh out of college, Katie Parker had it all—a charming romance, a role in a famous stage production, and an idyllic life in London. Until she found her boyfriend cheating and got herself fired from the play. Leaving everything behind, Katie hops a plane home, only to run into her first love, Charlie Benson. As the couple returns to In Between, Katie questions everything she ever thought she wanted—including a renewed romance with her high school flame. 

While she attempts to rebuild her life, Katie's plan to manage the family's theater meets a devastating obstacle, dragging her into a legal battle that will rock her small town. And the boy who once broke her heart seems to have the power to do it again. As Charlie's secrets unravel, Katie must make a choice. Can she overcome her past and trust Charlie with her heart again? 
My latest novel can be described by these 5 adjectives…Romantic, small-town, Southern, character-driven, hopefully fun
Now Katie is older, she is…Twenty-three and at a point where she is part-adult, part-child. She's in a place where fears she's previously ignored are knocking on her door, and if she wants to move forward in life, she's gotta let them in and deal with them once and for all.
Charlie is…Alpha, sweet, complicated, a protector, carrying a secret or two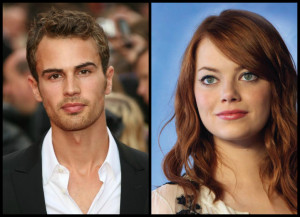 Katie and Charlie resemble…The photos I had posted as I wrote were of a red-headed Emma Stone and that cutie Theo James.
Writing about Katie and Charlie again was…A lot of fun. I loved playing with the whole second-chance-at-love thing. They have a history, and it's right there simmering every time they're together.
Mad Maxine is the best character because…I could talk all day about this character. She's the most fun writing I've ever had. If I could put her in every book I would. She has no filter, is the crazy family member everyone has, is not to be underestimated, and loves fiercely. It's pure joy to write about her unlikely best-friendship with a girl who is about 50 years younger than she is. Maxine pretty much writes herself. She'll live on in some fashion in my next series.
My story's spiritual theme is…The story's spiritual message is the lightest and broadest I've ever done, something I have long, long wanted to do. I like letting the reader decide what it means to her. This book is not Christian fiction. Just a book written by a Christian about Christian characters.
If I was 23 again, I would…(of course, we know you are only 24!!) Oh, Rel, I wouldn't change a thing about last year.
The most recent movie or tv show I loved was… Why? Castle just started for the season, so I'm loving that. I just finished up the first half of the Outlander series, but I don't know that I'll be sticking with it. WHAT ABOUT YOU, REL?? Well, we have just started The Musketeers – only two eps in so no verdict yet, and are re-watching The West Wing (ahem…for the fourth time!) with our eldest girl – she's loving it.
The story I'm currently working on is…I'm not sure. I wrote a YA last year that I need to dress up and send to the party, but I might let it sit for a bit and start something new.
You may not know this about me, but I…Was a stunt double for a few Victoria's Secret models.
I might go all fan girl if I met…I think I would dissolve into a sobbing heap if I met Carol Burnett. She's my life-long hero and has had an immense impact on my life. She does comedy like a brilliant genius. She's an incredible study in the art and science of humor.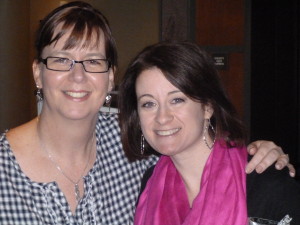 If I could travel back in time, I'd go to…The ACFW conference in 2013 to hang out with a girl named Rel. She brought me cookies. Biscuits, Jen, or at least bikkies! And I'm jumping in that time machine, too!
I get lost in the music when I listen to…Some good blue grass, show tunes, modern country, some fun pop. I listen to music daily.
A long held dream of mine is…For George Clooney to lift that restraining order on me. I think that ship has just sailed, Jen!
Thank you, dear Jen!
Relz Reviewz Extras