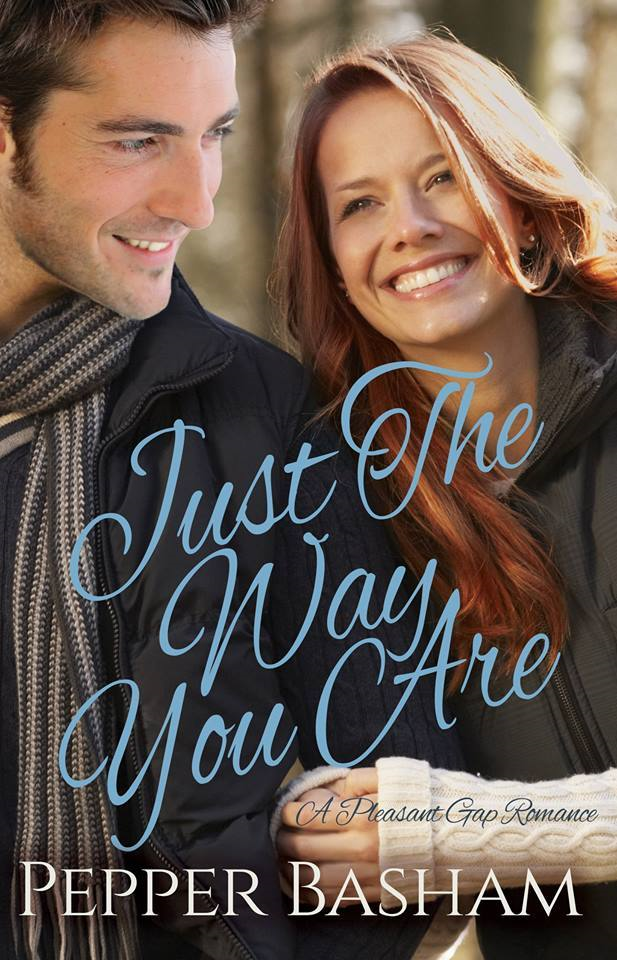 Synopsis:~
Single mom, Eisley Barrett, prefers to keep romance housed within a centuries-old mystery, but when she travels to England to unearth the secret, an actor with a sordid past offers her heart a very different type of discovery.
Wes Harrison has a past he's ashamed to confess. Suspicious and cynical, he's managed to avoid romantic entanglements since a tragedy upended his career and life, that is until American Eisley Barrett comes along. Her authenticity and kindness upend his bitter assumptions and send his heart into unscripted territory.
When his past threatens to ruin a second chance at love, can some Appalachian matchmaking and letters from the grave salvage their unexpected romance?
Humor, love, mystery, cute kids, crazy families, and culture clashes make this Britallachian Romance a unique and delightful romantic comedy sprinkled with adventure.
My take:~
Just the Way You Are is a fun and fresh novel from up and coming author, Pepper Basham, with a delectable collection of ingredients which make this delightful rom-com a perfect weekend read. Humour abounds, characters entice, and the dual settings of England and the Appalachian mountains will have readers dreaming of an Atlantic crossing in their near future. Basham ensures readers will fall in love with the roguish and charming Wes Harrison, now a man of faith trying to reconcile his chequered past, while connecting deeply with Eisley, a devoted mum wrestling with insecurities from a failed marriage and a world turned upside down. While frivolity is often front and centre, the story is layered with spiritual depth and authenticity, as past hurts and consequences of poor decisions impact the present. With a plethora of quirky secondary characters, Just the Way You Are is a super fun read and leave readers hankering for more Pleasant Gap romances.
With thanks to the author for my review copy
Relz Reviewz Extras
All Things Basham @ Relz Reviewz
Visit Pepper's website
Connect with Pepper: Facebook || Twitter
Buy at Amazon: Just the Way You Are