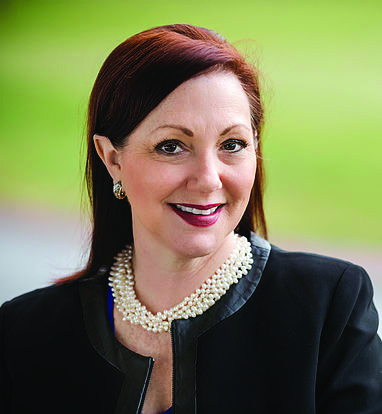 It's a delight to learn more about Eva Marie Everson and her latest novel as she talks Christmas, strawberries, and her character, Carlton. Be sure to enter the giveaway below!
The Writer
Please describe yourself in three words (ask your best friend or family if you are struggling!)
I had to ask my daughter. (My husband couldn't answer me without laughing!) She said: strong, courageous, dramatic.
What's your favorite season, and why?
Christmas (if we can call Christmas a season). Everyone is joyous. Shops are filled with gaiety and little pretties and the scent of pine and cinnamon. Churches are filled with people. The story of the Christ child is told so beautifully. Christmas is about family and gathering around a tree filled with ornaments that mean something (at least in our house). It's about snuggling into pillows with a cup of cocoa and watching a favorite Christmas movie. It's about the excitement on our grandchildren's faces when they open their gifts from us. The anticipation has been worth it.
This was also my mother's favorite time of year, so it draws me to her. To the time of being in my parents' home, of being surrounded by so much love and laughter . . . and of waiting anxiously with my little brother for the sound of reindeer on the roof . . .
What is the best part of your day?
All of it!
I love mornings when the coffee is hot and I'm quietly reading a book. I love the start of my workday (even when I'm overwhelmed by all there is to do). I love midafternoons (I drink a cup of coffee, followed by a short nap) and then late afternoons (I go for a walk with my neighbor and we gab like old girlfriends). I enjoy the evenings, even if there is work left to be done—I could work 12 hours a day and never complain, honestly—because the house draws quiet. I can sip on a cup of tea and read or watch one of the (maybe) three TV shows I watch or keep working if my characters won't leave me alone.
This is the day the Lord has made; let us rejoice and be glad in it! Yes!
What do you miss most about your childhood?
I had an idyllic childhood. Seriously. I found my diaries a few years ago and started reading them. Gracious, if life were only that simple again. I grew up in a small Southern town during the late '50s, the '60s, and through to the mid-'70s. The world was beginning to spin out of control, but we hardly knew it. We were guided and protected and loved and we knew it.
If you have ever watched The Wonder Years . . . Yep. That was my life.
Which TV talk show host would you like to be interviewed by? Why?
No one today . . . but back in the day, Dinah Shore. She genuinely cared about those she spoke to. The way she rested her chin on her hand and stared into the guests' eyes . . . you knew she cared.
You are at a fruit market—what do you reach for first?
Strawberries. We grew them when I was a child, and my husband and I grew them for a while too. I could eat them until I burst out with little seeds all over.
Now . . . dip them in chocolate, and please! Stand back!
What was the first Christian fiction novel you read?
I'm not sure of the title, but it was by Janette Oke. I remember standing in the library, seeing all these titles, and thinking, One day, that could be my name on the cover. I didn't know where that thought came from, because this was years before I started writing or even dreamed of it with any sense of It could happen.
Yet, years later, Janette called my name to come onstage in Dallas when I won an ECPA Silver Medallion. I told her how much my mother loved her work, and then we called her and Janette talked to Mother. Made Mother's day!
Shortly after we moved to Orlando in 1992—and just as God planted the seed in me that grew and said, "Write!"—I found Jane Peart's books in the local library. I wrote to her, telling her how much I enjoyed her Brides of Montclair series and that I'd often thought of writing novels but had never pursued the passion. She wrote me back and encouraged me to go for it.
Now I spend most of my day encouraging new writers and even those with titles under their belt (as the president of Word Weavers International). I so appreciate the irony in that.
What is one author and/or book you always recommend?
Fiction: Anything by Lynn Austin. Nonfiction: Anything by Robert Benson.
But for style and technique, I seem to recommend Jan Coleman's After the Locusts.
Which book character has stuck in your mind from a book you have read this year?
The year is only partially in, so I guess I'll comment on a book I read last year.
The late author Sandie Bricker (Sandra D. Bricker) was my "crit partner." She wrote a novella (All I Want for Christmas) which was part of a larger work (Sleigh Bells Ring), published this past Christmas (posthumously for Sandie). Her character Jo-Jo (Joanna) struggled with "father issues." The way she met those issues really touched me.
The Book
Living in rural Georgia in 1941, sixteen-year-old Alice-Ann has her heart set on her brother's friend Mack; despite their five-year age gap, Alice-Ann knows she can make Mack see her for the woman she'll become. But when they receive news of the attack on Pearl Harbor and Mack decides to enlist, Alice-Ann realizes she must declare her love before he leaves.

Though promising to write, Mack leaves without confirmation that her love is returned. But Alice-Ann is determined to wear the wedding dress her maiden aunt never had a chance to wear—having lost her fiancé in the Great War. As their correspondence continues over the next three years, Mack and Alice-Ann are drawn closer together. But then Mack's letters cease altogether, leaving Alice-Ann to fear history repeating itself.

Dreading the war will leave her with a beautiful dress and no happily ever after, Alice-Ann fills her days with work and caring for her best friend's war-torn brother, Carlton. As time passes and their friendship develops into something more, Alice-Ann wonders if she'll ever be prepared to say good-bye to her one true love and embrace the future God has in store with a newfound love. Or will a sudden call from overseas change everything?
What was the working title?
The One True Love of Alice-Ann. (Always.) The title came to me one day while I worked on another book, and I couldn't get it out of my head, so I wrote it down. Then the title started niggling me until I fleshed out the story. Only then could I go back to what I'd been working on previously.
Describe your book in 5 adjectives.
Romantic. Whimsical. Honest. Endearing. Gripping.
Which character took you by surprise?
There were two. Carlton—I knew I'd love him, but I never knew how much—and Irene. At first I really, really didn't like her. But then she changed on her own. She matured . . . and I found myself truly liking her, as Alice-Ann did.
What was the latest you stayed up working on this story?
2 in the morning. Or somewhere a little after.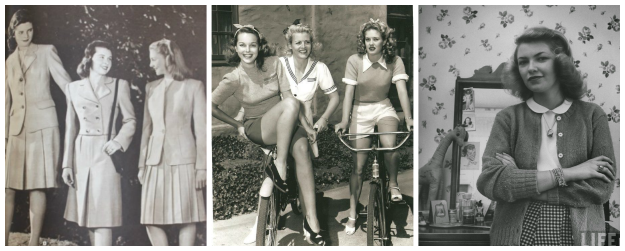 Vintage photos Eva drew inspiration from for best friends Alice-Ann, Maeve, and Claudette
Which character's name was the hardest to choose? Why?
They all came quickly except for, perhaps, Nelson's. But even that wasn't difficult, really. This book—writing this book—was one of the strangest experiences of my life. It was as if one minute I didn't know any of the characters or their stories, and the next I did. Fully and completely.
What's something that didn't make it into the final copy?
I don't think we cut anything . . . other than "hair spray." I found out after the writing that hair spray wasn't around in the early 1940s.
Thanks Eva
Eva Marie Everson is a bestselling, award-winning author of both fiction and nonfiction. She is the president of Word Weavers International—a group of nearly 600 writers who work together to sharpen the craft of writing—and the director of Florida Christian Writers Conference. A wife, mother, and grandmother, she makes her home in central Florida with her husband and one very spoiled dog.
Relz Reviewz Extras
All Things Everson @ Relz Reviewz
Visit Eva's website
Buy at Amazon: The One True Love of Alice-Ann or Koorong