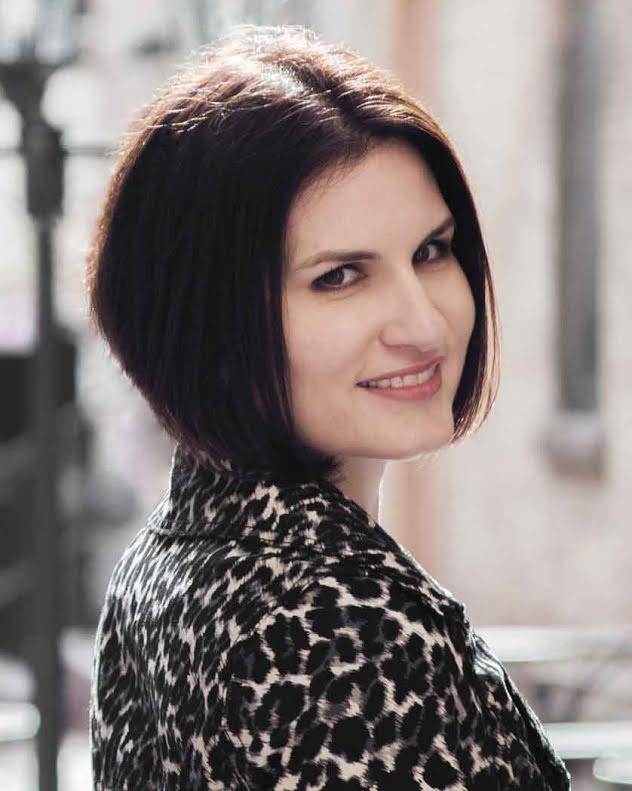 Discover more about
Carla Laureano
and her contemporary romance
London Tides
David C. Cook
********
A book character that sticks in my mind is…
Jane, from Jane Eyre. She was one of the few female characters in English literature who wasn't a victim of her circumstances and whose refusal to compromise was rewarded—the first true feminist heroine.
I'm completely immersed in their storytelling, whenever I read a book by…
Tamara Leigh. It doesn't matter what she writes—contemporary, historical, time-travel—it always turns into a marathon reading session until I'm finished.
The first person who encouraged me to pursue my writing was…
My mom. My parents always encouraged me to follow my dreams, whatever they were. But there were others along the way, like my eighth-grade English teacher, Mrs. St. Peters, who helped me get my first story published in a small magazine and my college advisor, Dr. Gose, who encouraged me to study English instead of creative writing so I could preserve my natural writing voice. All of them were instrumental on the path to doing this as a living.
If I wasn't a writer, I would be…
A marketer? A chef? A real estate agent? An interior designer? I'm interested in so many things that it's hard to tell what direction I might have pursued.
I write stories because…
It's the only way to get the people in my head to leave me alone. They can be pretty persistent about getting their stories on the page.
London Tides

Irish photojournalist Grace Brennan travels the world's war zones documenting the helpless and forgotten. After the death of her friend and colleague, Grace is shaken.

She returns to London hoping to rekindle the spark with the only man she ever loved—Scottish businessman Ian MacDonald. But he gave up his championship rowing career and dreams of Olympic gold years ago for Grace … only for her to choose career over him. Will life's tides bring them back together … or tear them apart for good this time?
My latest novel can be described by these 5 adjectives…
Gritty, heartfelt, sensual, romantic, socially-aware
My main character, Grace, is…
Unlike any character I've ever written—she's simultaneously just like and completely different from me. She's a war photographer with a penchant for ethnic food and punk music, but she also views the world with an artistic eye. She's constantly torn between the deep desire for home and safety and the conviction that she was meant to make a difference in the world.
My main character resembles….
I imagine Grace looking like the English actress Carey Mulligan, complete with the blonde pixie haircut.
My story's spiritual theme is…
God's presence and provision, even in the midst of the tragedies of this world.
The most recent movie or tv show I loved was…
Under the Dome. I'm addicted to it, even though I frequently yell at the television screen. I have to know what happens next! The whole thing is just so weird. (Then again, it is based on a story by Stephen King.)
The story I'm currently working on is…
The third book in the MacDonald Family Series, Under Scottish Stars. As everyone may have guessed, it's single-mom Serena's turn to find love. The manuscript is complete, and I'm just waiting to start the first round of edits in the next couple of weeks.
You may not know this about me, but I…
Have a black belt in the Korean martial art of tang soo do and an intermediate rank in White Lotus kung fu. I'm also married to a fourth-degree black belt (master rank) in tae kwon do. We're a martial arts family, even though it's been years since I trained.
I might go all fan girl if I met…
Nora Roberts. She's the reason I started writing contemporary romance in the first place. I almost met her at RWA a couple of years ago—she announced one of the award categories in which I was nominated, but I didn't win that category, so I didn't get to meet her. Oh well!
A long held dream of mine is…
To become fluent in one of the languages I speak very badly (Spanish and Italian with a smattering of Tagalog [Filipino]). I just haven't found the time yet! It's probably not surprising that writing books and raising kids takes up a lot of my day…
Thanks Carla!
Relz Reviewz Extras
Review of Five Days in Skye and London Tides
Character spotlight on James & Andrea
Visit Carla's website and blog
Buy at Amazon: London Tides or Koorong