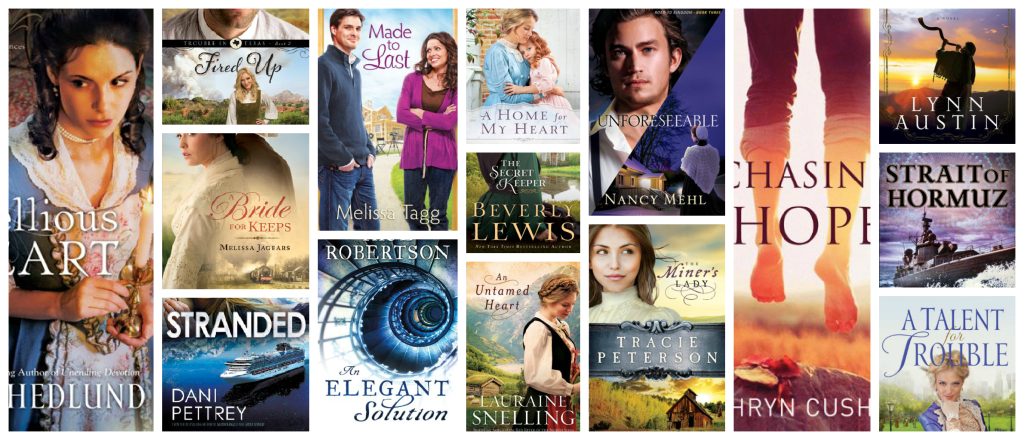 With each of these posts I think I am becoming more and more particular with cover art I prefer and art that just doesn't appeal to me…sigh!  I'm afraid I'm not particularly partial to a lot of these covers but it won't stop me reading the stories! By the way, I'll add Todd's cover when it becomes available.
So, which ones catch my eye ~ Chasing Hope and An Elegant Solution ~ they're something a bit different than the same old same old which I see with most of these covers. I've never been a fan of the current style of Mary's covers and I'm afraid Fired Up only confirms that and A Bride for Keeps just makes me think of Mona Hodgson's recent series.  I think Jody's will definitely grow on me as well as Lauraine's and Tracie's but as I expect a lot from Bethany's covers I have to say overall I'm disappointed with this lot. I want to be wowed and I wasn't
Am I being to harsh? I'd love to hear your thoughts! Tell me what you love and what you don't and I always enjoy hearing the why of both of those opinions!
Enough of my moaning about cover art, let's talk story! Can't wait to read Stranded, Rebellious Heart, Return to Me (although I'm struggling to link that title with Biblical fiction – LOL!) and A Talent for Trouble. I'm very excited to see what the debut Melissa duo have to offer with Made to Last and A Bride for Keeps.
~~~~~~~~
Callie Hoffman knows she has a good life in Kingdom, Kansas. She's thrilled to be engaged to Levi Housler, the new pastor of Kingdom Mennonite Church, and she spends her days working with her friend and soon-to-be sister-in-law, Lizzie Housler, at Cora's Cafe.
However, Callie's idyllic life is interrupted when a body is discovered on the road outside Kingdom and the deceased turns out to be a victim of a serial killer. As Washington County's new sheriff begins questioning Kingdom residents, Callie and the rest of the town are appalled at the prospect of a killer among them. The very reason Kingdom exists is to protect the people from the temptations and dangers of the outside world, but all the town founders' attempts to plan ahead couldn't prevent a threat like this.
Unsettled at this unforeseen danger, Callie is concerned when it appears Levi knows more than he's telling. Desperate to find answers for herself, Callie never expected that she'd have to face some of her own past's skeletons.
As Callie and the residents of Kingdom fear this danger for which they never planned, they must learn anew that only God knows the future and their trust must always lie in Him.
September, 2013
When her friend vanishes from a cruise ship, reporter Darcy St. James isn't satisfied with their explanation that she simply left her job of her own accord. Something isn't lining up, and Darcy believes the only way to find the truth is to put herself in Abby's position. Within days, Darcy learns her friend wasn't the only person to disappear mysteriously. Last summer, a woman vanished under almost identical circumstances.
Gage McKenna has taken a summer-long stint leading adventure excursions for the passengers of various cruise lines that dock for a few days of sightseeing. He's surprised to find Darcy working aboard one of the ships, investigating a troubling report. Something sinister is going on and the deeper they dig the more Gage fears they've only discovered the tip of the iceberg.
September, 2013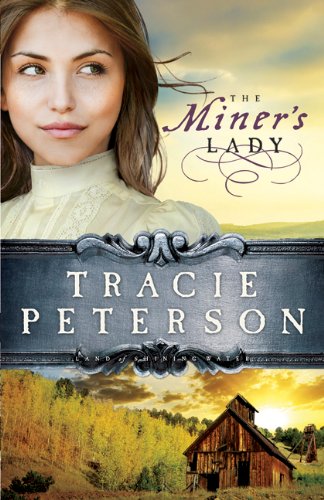 The Miner's Lady by Tracie Peterson
When Chantel Panetta's younger sister claims to be in love with Orlando Vittorio, Chantel knows there is no hope. The Panettas and Vittorios have been sworn enemies for decades, and young love cannot heal the deep wounds between the two iron-mining families. Yet, unable to resist Isabella's pleas, Chantel agrees to help her sister spend time with Orlando…only to have a run-in with Dante, Orlando's brother. The older, more handsome one.
Chantel can't deny the attraction that flares when she's with Dante. But when a tragedy occurs at the mine, is there any hope that the hatred that has simmered between these two families might be resolved? Or will Chantel's hope for love be buried amidst decades of misunderstanding?
September, 2013
The Secret Keeper by Beverly Lewis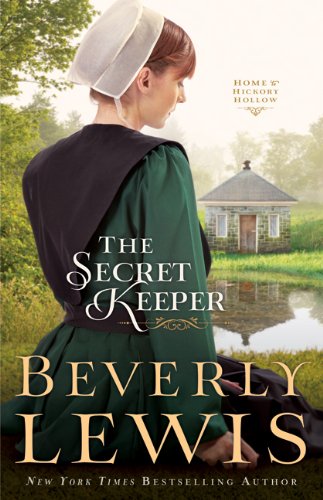 With her love for all things old-fashioned, Jennifer Burns has often been told she's an "old soul," but no one is prepared for the young woman's decision to set aside her modern life in favor of the Old Order Amish world. Yet Jenny does exactly that, adopting Plain dress and settling in with Samuel and Rebecca Lapp while she works as a mother's helper for the bishop's wife–a far cry from her former job as an x-ray technician.
The people of Hickory Hollow are curious about the beautiful young seeker among them, one handsome Amishman in particular. But he is not the only man vying for Jenny's affections, and Jenny faces many challenges in the Proving time the brethren have set for her…challenges of the heart, as well as the spirit.
Will Jenny's secrets keep her from the peace she longs for? Or will they lead the way home?
September, 2013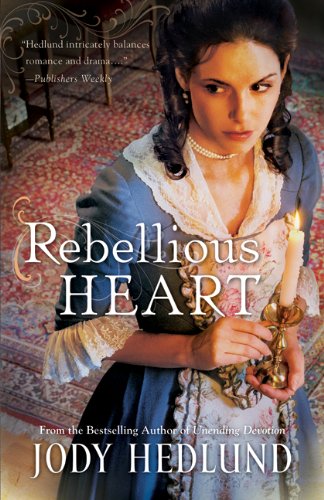 Rebellious Heart by Jody Hedlund
In 1763 Massachusetts, Susanna Smith has grown up with everything she's ever wanted, except one thing: an education. Because she's a female, higher learning has been closed to her, but her quick mind and quicker tongue never back down from a challenge. She's determined to put her status to good use, reaching out to the poor and deprived. And she knows when she marries well, she will be able to continue her work with the less fortunate.
Ben Ross grew up a farmer's son and has nothing to his name but his Harvard education. A poor country lawyer, he doesn't see how he'll be able to fulfill his promise to make his father proud of him. When family friends introduce him to the Smith family, he's drawn to quick-witted Susanna but knows her family expects her to marry well. When Susanna's decision to help an innocent woman no matter the cost crosses with Ben's growing disillusionment with their British rulers, the two find themselves bound together in what quickly becomes a very dangerous fight for justice.
September, 2013
Miranda Woodruff, star of the homebuilding show From the Ground Up, will do anything to keep the job she loves. Due to a painful broken engagement and a faith she's mostly forgotten, she's let her entire identity become wrapped up in the Miranda everyone sees onscreen. So when she receives news that the network might cancel her program, she must do the very thing she fears most: let the spotlight shine on her closely guarded personal life. The only problem? She's been living a lie–letting viewers believe she's married–and now she's called upon to play wife to a sweet, if a bit goofy, pretend husband to boost ratings.
Desperate to help his family and prove he's not a total failure, reporter Matthew Knox is looking for a breakout story. When he's offered the opportunity to do an online serial feature on Miranda Woodruff, he jumps at the chance, even if celebrity reporting isn't really his thing. But as soon as he meets Miranda, he knows she's keeping secrets.
When Miranda's former fiance suddenly appears on the scene again, she doubts her life could get more complicated. Juggling three guys, an on-the-rocks television show, and the potential exposure of her deception is way more than she bargained for. Can the woman who makes things look so good onscreen admit it's time to tell the truth about who she is? And if she does, will the life Miranda's built come crashing down just as she's finally found a love to last?
September, 2013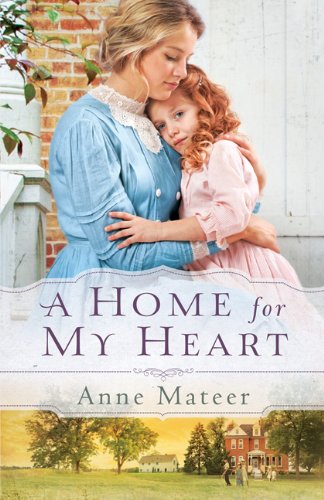 A Home for My Heart by Anne Mateer
Sadie Sillsby works as the assistant to the matron at the Raystown Home for Orphan and Friendless Children and dreams of the day she'll marry her beau, Blaine. But when the matron surprises everyone by announcing her own engagement, Sadie is suddenly next in line for the job. For a young woman who was once an orphan herself, a shot at such an esteemed position is a wish come true.
But the matron of the Home cannot be married. Is Sadie willing to give up her dreams of a life with Blaine and a family of her own? Is she prepared to forgo daily involvement with the children as she instead manages the financial, legal, and logistical aspects of the orphanage? And when it's revealed that the Home is spending a lot more money than it's taking in, can Sadie turn things around before the place is forced to close forever?
September, 2013
Dare Riker is a doctor who saves lives, but someone seems determined to end his. It may have something to do with the traitors he dealt with during the Civil War, or it might be related to the recent incident with Flint Greer and the ranch. Whoever the culprit is, he or she seems really fired up, and Dare can't let his guard down for a moment, which is a challenge, since right now he's trying to win the heart of the recently widowed Glynna.
Glynna Greer came west as a mail-order bride and ended up in a bad situation. Now her husband, Flint, is dead, and she's determined to care for her son and daughter on her own. She wants to believe Dare Riker is as decent as he seems, but she's terrified to lock herself into another marriage. She plans to support her small family by opening a diner–never mind that cooking is not her greatest talent. The men in Broken Wheel, Texas, are so desperate for home cooking that they seem willing to overlook dried-out beef and blackened biscuits.
Glynna can't help but notice that danger follows Dare wherever he goes. There's the avalanche. And then the fire. But things really get out of hand when someone plunges a knife from Glynna's diner into Dare's back. Are Flint's cronies still plotting revenge? Is Glynna's son engaged in a misguided attempt to protect his mother? Is a shadowy outsider still enraged over past injustices? And can Dare survive long enough to convince Glynna to take another chance on love?
September, 2013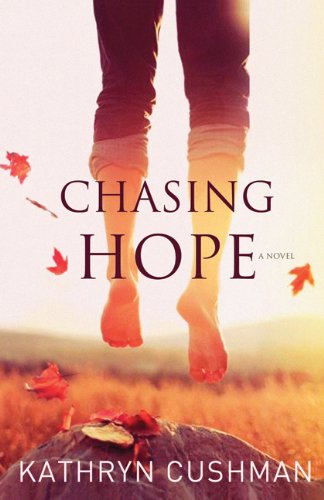 Chasing Hope by Kathryn Cushman
A talented runner fully committed to Olympic dreams, Sabrina Rice's future was shattered by a devastating diagnosis. One forfeited scholarship and several years later, she has new goals and dreams that have nothing to do with running–something that's become far too painful to think on.
Until the day she sees Brandy Philip running across the community college campus, easily outpacing security. Sabrina immediately recognizes world-class speed, and it's all the more painful that it belongs to a teenage graffiti artist. When a chance encounter brings the two young women together, Sabrina becomes Brandy's best hope for staying out of juvenile hall. Soon, Sabrina begins to feel an uncomfortable nudge that her new life is just about to be toppled…that God may be calling her to minister to this talented but troubled girl.
September, 2013
An Untamed Heart by Lauraine Snelling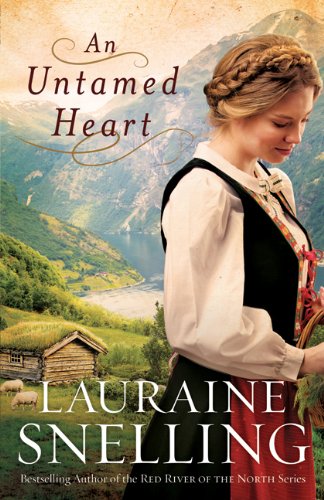 Eighteen-year-old Ingeborg Strand is certain she is destined to be an old maid. She's had several suitors but none she deemed worthy of spending her life with. That is, until she meets a university student from Oslo, and feelings stronger than friendship begin to develop between them. But tragedy strikes, and the future begins to look bleaker than ever.
Grief settles heavily over Ingeborg, and her mother suggests that she leave Norway and start afresh in America, as so many others have done before her. But how will she accomplish that with little money and no one to accompany her?
It isn't long before she meets Roald Bjorklund, a widower who has been planning to go to America for some time, lured by the promise of free land. He's a good man, a hard-working man–and he has a young son who desperately needs a mother. He's clearly interested in Ingeborg, but is he the answer to her prayers? And what about love? This isn't how she's always imagined it.
Ingeborg Strand has a heartrending decision to make…
October, 2013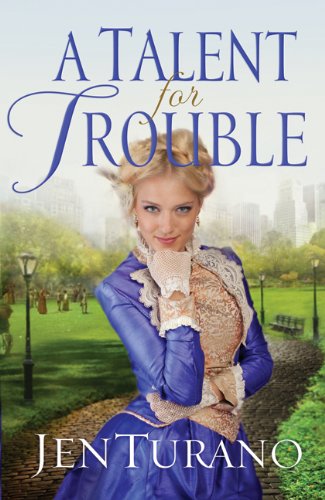 A Talent for Trouble by Jen Turano
Miss Felicia Murdock firmly believed her destiny was to become a minister's wife. When the minister on whom she had set her sights marries another lady, Felicia is forced to take a close look at her life and comes to a few uncomfortable conclusions. Determined that something needs to change–and soon–Felicia discovers she is finally ready to spread her wings and embrace life the way she's always wanted.
Grayson Sumner–or Lord Sefton, as he's officially known–has had more than enough of spreading his wings and only hopes to settle into the life of a normal, respectable New York gentleman. Prompted by some well-meaning friends to lift the spirits of the disappointed-in-love Miss Murdock, he is surprised to encounter a young lady who seems to have become quite adventurous and quite determined to get herself into all sorts of troublesome situations.
Intent on remaining independent, Felicia is reluctant to accept Grayson's help, especially as she finds herself developing feelings for him. However, just as Grayson decides he's had quite enough of her antics, his past comes back to haunt him and his presence in her life has endangered Felicia. Will Grayson and Felicia decide they want to spend the rest of their lives keeping one another out of trouble?
October, 2013
After years of watching his children and grandchildren wander from their faith, Iddo's prayers are answered: King Cyrus is allowing God's chosen people to return to Jerusalem. Jubilant, he joyfully prepares for their departure, only to learn that his family, grown comfortable in the pagan culture of Babylon, wants to remain.
Zechariah, Iddo's oldest grandson, feels torn between his grandfather's ancient beliefs and the comfort and success his father enjoys in Babylon. But he soon begins to hear the voice of God, encouraging him to return to the land given to his forefathers.
Bringing to life the biblical books of Ezra and Nehemiah, Return to Me tells the compelling story of Iddo and Zechariah, the women who love them, and the faithful followers who struggle to rebuild their lives in obedience to the God who beckons them home.
October, 2013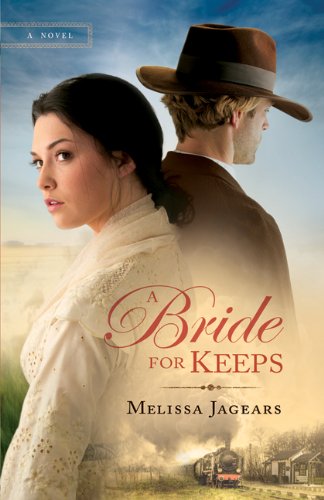 A Bride for Keeps by Melissa Jagears
Although Everett Cline can hardly keep up with the demands of his homestead, he won't humiliate himself by looking for a helpmate ever again–not after being jilted by three mail-order brides. When a well-meaning neighbor goes behind his back to bring yet another mail-order bride to town, he has good reason to doubt it will work, especially after getting a glimpse at the woman in question. She's the prettiest woman he's ever seen, and it's just not possible she's there to marry a simple homesteader like him.
Julia Lockwood has never been anything more than a pretty pawn for her father or a business acquisition for her former fiance. Having finally worked up the courage to leave her life in Massachusetts, she's determined to find a place where people will value her for more than her looks. Having run out of all other options, Julia resorts to a mail-order marriage in far-away Kansas.
Everett is skeptical a cultured woman like Julia could be happy in a life on the plains, while Julia, deeply wounded by a past relationship, is skittish at the idea of marriage at all. When, despite their hesitations, they agree to a marriage in name only, neither one is prepared for the feelings that soon arise to complicate their arrangement. Can two people accustomed to keeping their distance let the barricades around their hearts down long enough to fall in love?
October, 2013
Strait of Hormuz by Davis Bunn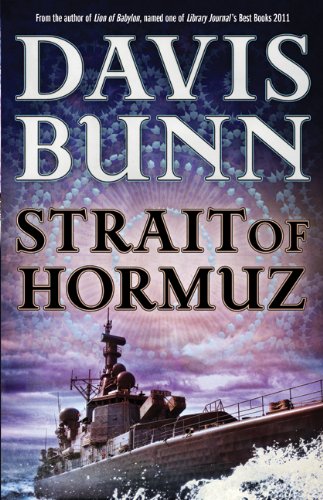 The threat of an Iranian blockade of the narrow Strait of Hormuz is escalating global tensions. Sanctions against Tehran have begun to bite, and it seeks to retaliate by cutting off vital shipping routes for crude oil. The specter of a preemptive Israeli strike has US officials on edge as they struggle to keep the world from plunging into the abyss.
Stymied in its efforts to uncover the sources of funding that bolster the Iranian nuclear program, the State Department calls on Marc Royce to investigate. With little to go on, he'll have to rely on an old ally. Kitra Korban has ties to people with the means to get things done, so long as no questions are asked.
But Iran is on the brink of nuclear capability, and time is running out.
November, 2013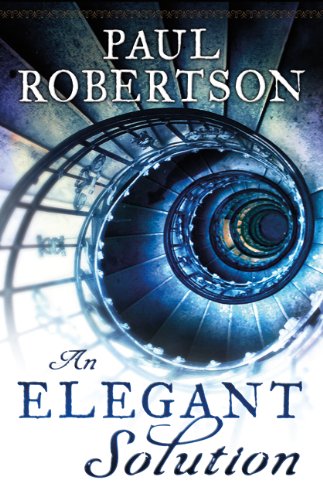 An Elegant Solution by Paul Robertson
For young Leonhard Euler, the Bernoulli family have been more than just friends. Master Johann has been a demanding mentor, and his sons have been Leonhard's allies and companions. But it is also a family torn by jealousy and distrust. Father and sons are engaged in a ruthless competition for prestige among the mathematical elites of Europe, especially the greatest prize: the Chair of Mathematics at the University of Basel, which Johann holds and his sons want. And now, their aspirations may have turned deadly.
Lured into an investigation of the suspicious death of Uncle Jacob twenty years ago, Leonhard soon realizes there's more at stake than even a prominent appointment. Surrounded by the most brilliant–and cunning–minds of his generation, Leonhard is forced to see how dangerous his world is. His studies in mathematics have always been entwined with his thoughts on theology, and now, caught in a deadly battle of wills, he'll need both his genius and his faith to survive.
November, 2013
Critical Reaction by Todd M. Johnson
After decades of turning out plutonium for the arms race, the Hanford Nuclear Facility has long been shuttered, though its deadly legacy cannot be fully contained. The men who guard the facility from sabotage or monitor its buildings for radiation leaks are told the risks are under control. They believe it, until the worst happens: a thunderous explosion in the dead of night.
Two workers, lifer Poppy Martin and new hire Kieran Mullaney, believe themselves lucky to survive the blast. But as the debris is cleared, they discover their safety is not assured. Dead ends and closed doors halt their efforts to discover what really happened–and what radiation may have poisoned them. When stalling and threats force them into the hands of experienced trial lawyer Ryan Hart, they learn that theirs is no ordinary lawsuit. There is something still hidden in the desert of eastern Washington, and someone is willing to go to extreme lengths to make sure it never sees the light of day.
November, 2013