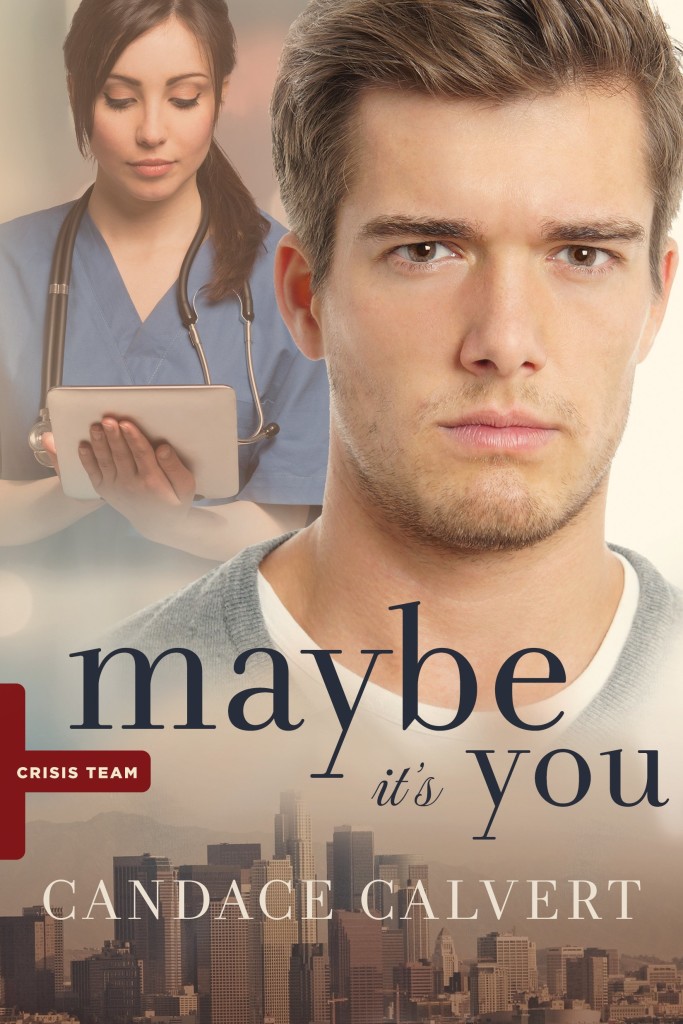 Synopsis:~
ER nurse Sloane Ferrell escaped her risky past—new name, zip code, job, and a fresh start. She's finally safe, if she avoids a paper trail and doesn't let people get too close. Like the hospital's too-smooth marketing man with his relentless campaign to plaster one "lucky" employee's face on freeway billboards.
Micah Prescott's goal is to improve the Hope hospital image, but his role as a volunteer crisis responder is closer to his heart. The selfless work helps fill a void in his life left by family tragedy. So does a tentative new relationship with the compassionate, beautiful, and elusive Sloane Ferrell.
Then a string of brutal crimes makes headlines, summons responders . . . and exposes disturbing details of Sloane's past.
Can hope spring from crisis?
My take:~
I've been a long time fan of Candace Calvert's medical romance novels from the beginning of her writing career. While Critical Care might be my sentimental favourite, Maybe It's You had quite the impact on me. Turning the bad boy meets good girl on its head, Candace pens an intriguing character in Sloane Ferrell, a women with demons in her past she's desperate to escape, with Micah a tender and intelligent hero who sees beneath Sloane's prickly exterior. I loved his commitment to seeing beyond Sloane's defences, and the authentic way their relationship unfolds. Invested in every page of this compelling and redemptive story, I have no hesitation in claiming it Candace's best yet!
With thanks to the publisher for my review copy. Check back soon for a special feature from Candace on her 'bad girl' Sloane and a giveaway of Maybe It's You!
Relz Reviewz Extras
All Things Calvert @ Relz Reviewz
Visit Candace's website and blog
Buy at Amazon: Maybe It's You or Koorong