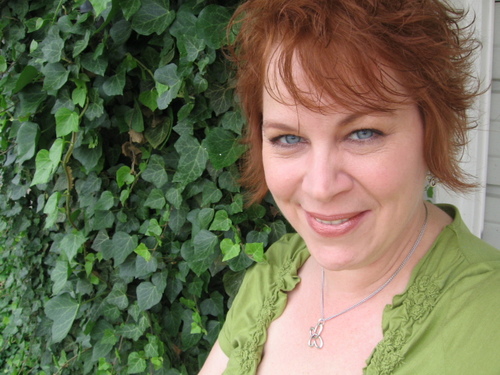 Meet the author of
Gabriel's Bride
Amy Lillard
B & H
What was a favourite childhood book of yours?
My sister had a book called Shadow Castle about a girl who follows a dog into a tunnel only to find herself in a different world full of magical fairies and castles and of course a prince. I remember it fondly though I think I liked it best of all because my sister did. I loved her sharing that book with me.
Do you remember the title of the first story you ever wrote? What was it about?
I don't remember. Up until I was in college I wrote mostly in snatches here and there, scenes that didn't go to anything else and a lot of poetry. I still have notebooks filled with poems. I haven't read any of it in years, mainly because I'm afraid it's not nearly as brilliant as I remember it being.
If you weren't a writer, what career would you/did you/do you have pursued?
Before I started writing full-time I was a manager of national chain shoe store. It was a great job, but in my heart I've always wanted to write. I do have a great collection of shoes though.
Why do you write stories?
I can't not write. I joke that my muse never shuts up. She's always talking to me about one story or another. There are so many people living in my head, I might burst if I don't get them down on paper.
Gabriel's Bride
Rachel Yoder has two choices: marry Gabriel Fisher or move to Ohio. As an orphan, Rachel doesn't have much to offer; any match she can make will be a good one. She just didn't plan on Gabriel with his big hands and permanent frown.
As a widower Gabriel needs help caring for the farm and his six children. But he never thought he'd marry a slip of a girl who barely reaches his chin.
Yet as time passes, Gabriel finds himself thinking about a real marriage. They have spoken vows to God and each other, but can he risk his heart with Rachel?
Describe your novel in 5 adjectives
Aside from Amish, there's sweet, funny, romantic, poignant, and different. Wow, that was harder than it sounded. J
Please share a little about one of your main characters
Anyone who's read the series to this point knows the hero, the stern-faced Gabriel Fisher. But Rachel Yoder (aka Gabriel's bride) is new to the series. Rachel is a brown-eyed blonde, with a tiny scar under one eye. She got the injury in the same buggy-car crash that killed her family. She was raised by a maiden aunt and is a bit quirky since her aunt was something of an odd duck. They don't get out much, which is strange by Amish standards. She's ADD and has a big heart. Her secret desire is to have a family of her own one day, but she doesn't think this is possible due to her age.
What spiritual theme or question does your story deal with?
There's not an overwhelming religious message in Gabriel's Bride, but it is about trusting God. The Amish are firm believers in God's will and Rachel, the heroine, is very concerned that she has bent God's will to suit her own purpose.
Share a recent movie or tv show that you have loved, and why?
Hmmm…I don't watch a lot of TV, but I recently discovered Vanilla Ice Goes Amish. As strange as it sounds, this show is adorable. Vanilla Ice goes to work with an Amish construction company building houses and doing other renovation work. With all of the questionable shows about the Amish on television right now, Vanilla Ice Goes Amish is sweet and refreshing. It portrays the Amish in a good light, deals with real people, and reinforces the fact that the Amish and the English can live together and work together, side by side.
What novel are you working on now?
I'm about to begin the second novel of a new series. Courting Emily is about a girl who is torn between the wild child Amish boy she loves and the steady and true Amish man she knows her father wants her to marry. It's part of the Some Secrets Series which starts with Caroline's Secret in August.
Thanks Amy!
Relz Reviewz Extras
Visit Amy's website and blog
Buy Gabriel's Bride at Amazon or Koorong