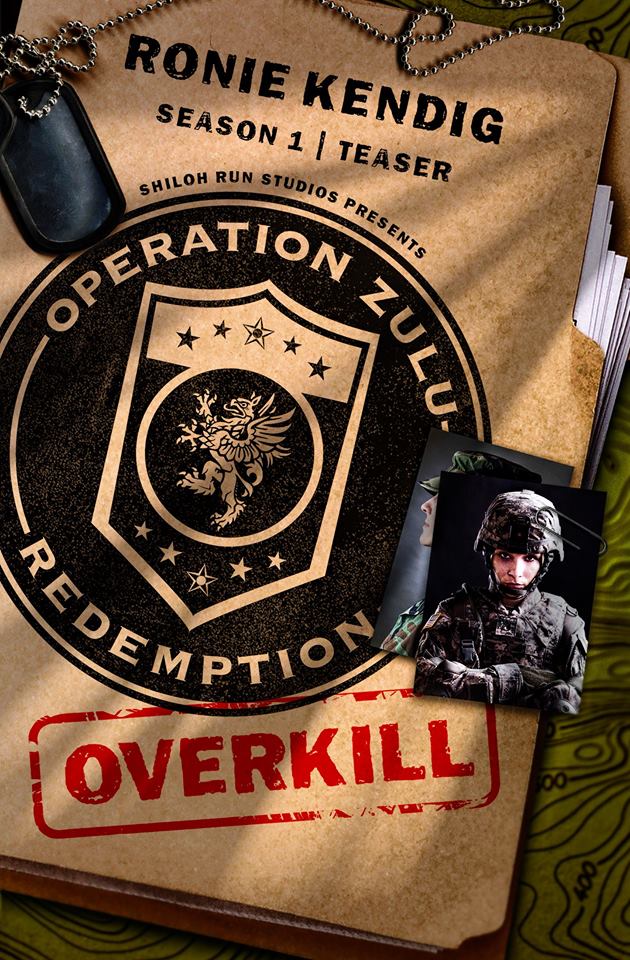 Synopsis:~
They never should've existed.  Now they don't.
In the aftermath of their first highly successful op, the first all-female special ops team, known as Zulu, discovered that innocent civilians—women and children—died at their hands. Zulu was set up to take the devastating fall.  Fearing for their lives, the Zulu team vanished. With new identities and spread across the globe, they live in relative but isolated peace—yet still haunted by the past. Terrified of being discovered.   Five years after that horrific night, they've begun to hope they might be safe and the tragedy forgotten.  Until two of them are murdered.
Start the mission on July 4th with Operation Zulu Redemption: Overkill–The Beginning.  This FREE episode drops you into the rapid-fire action where the women of Zulu are trying to figure out who is targeting them.   Who really set Zulu up to take the fall years ago?  Are they one in the same? Now the remaining members of Zulu have no choice but to regroup and stop their enemy–before it's too late. And Overkill is just the beginning…     
My endorsement:~
There's always been something utterly addictive about Ronie Kendig's writing but she has injected Operation Zulu Redemption with extra high-octane habit forming fuel. The first instalment, Overkill: The Beginning, will have readers strapped in and immobilised as they get to know the incredible women of Zulu, a secret black ops team, as the safe lives they have created implode as an unknown enemy has them in the cross hairs. With the same intensity and adrenaline inducing qualities of an episode of 24, Overkill doesn't let up for a second as the women are ripped from their homes into the tenuous safety of their former handler, Colonel Trace Weston, a man one of Team Zulu hoped never to see again. Brace yourselves, readers, this is going to be one hair-raising, heart- pumping ride you can't afford to miss!
With thanks to Shiloh Run Studios for my review copy
Relz Reviewz Extras
All things Kendig @ Relz Reviewz
Join the TEAM ZULU community
Visit Ronie's website and blog
Download Operation Zulu Redemption: Overkill – The Beginning for FREE
Pre-order Operation Zulu Redemption: Collateral Damage – Part 1 — Part 1, July 18
Pre-order  Operation Zulu Redemption: Out of Nowhere – Part 2 — Part 2, July 25
Pre-order  Operation Zulu Redemption: Hazardous Duty – Part 3 — Part 3, August 1 
Pre-order Operation Zulu Redemption: Act of Treason – Part 4 — Part 4, August 8