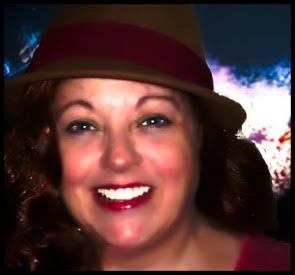 Discover more about
Paula Rose
and her romantic suspense
Revenge
Anaiah Press
********
A book character that sticks in my mind is… Officer Susan Bennett of Revenge because her story is dying to be told. Yep, she's evolving into romantic suspense dangers with at least one FBI problem.
The last book that made me cry was… an old journal of someone no longer here.
The last book that made me laugh out loud was…The Cactus Creek Challenge by Erica Vetsch.
I'm completely immersed in their storytelling, whenever I read a book by… many authors including: Debbie Macomber, Belle Calhoune, Dani Pettrey, Brandilyn Collins, and Beverly Lewis just to name a few.
The first person who encouraged me to pursue my writing was… It was both of my parents, but it was my loving husband who gave me the courage to go for that dream. He knew I loved my writing and my stories, and, at a time when I had to be off my feet, for a good while, he helped me to focus on my writing and set my course to keep my mind busy and characters active.
We spoke over dinner about stories, plotting dilemmas, plot twists, character issues, story development, and the like.  We still speak of these things today.
While my beautiful parents always encouraged me, it was my husband who lifted me to go beyond my comfort zone. With him, indeed, I had just begun on the journey of my dreams.
If I wasn't a writer, I would be… A photographer.  Taking pictures comes only second to my writing.
I write stories because…Characters and stories burrow into my mind without heed to time or circumstance, and my writing time is my must do, must have, and needed time.
Revenge

As a job coach, it's up to Olivia Foster to ensure her clients work in a safe environment, understand their positions, and serve their employer's mission. The death of her brother drives her career choice, and she loves her job. It remains her only focus until one of her autistic clients goes missing. Then Olivia's employer ends her position and adds her to the suspect list, but she makes plans to bring the missing young man home.

Detective Lt. Phillip Landon is deep into second-guessing his career choice, but his well-honed instincts see major flaws inside this missing person's case. Surprising contacts, mysterious happenings, and threats can turn deadly. Can he keep Olivia safe, protect his heart, remove the job coach from someone's target list, and adopt a faith he never knew all while adjusting to the new lives of his old family?
My latest novel can be described by these 5 adjectives… Captivating. Intense.  Suspenseful. Intriguing. Romantic.
My main character is… Olivia Foster who has a protective, caring, passionate, and bold soul. However, these endearing qualities left unabated get her into dire circumstances as her clients are more than a career.
Meanwhile, Detective Lt. Phillip Landon's motivation to continue as a police officer is missing in action. Meeting Olivia changes things, landing him a purpose along with something he didn't even know he was missing for a brighter future.
My main characters resemble…. picture perfect attributes of many combined with pure imagination.
My story's spiritual theme is… Letting go of the control we never had and trusting His plan.
The most recent movie or tv show I loved was… Cedar Cove because it was the season premiere with more to come!
The story I'm currently working on is… a romantic suspense tale that is in research mode while I am moving toward rewrites on something very different.
You may not know this about me, but I… enjoy watching old black and white movies.
I might go all fan girl if I met… Dylan Neal!
If I could travel back in time, I'd go to… the 1800's.
I get lost in the music when I listen to… MercyMe!
A long held dream of mine is… to sew something that lacks flaws.
Thanks Paula!
Paula Rose brings an "average" family into extraordinary situations, brushes with life-size strokes of reality, adding just a touch of humor, and coats with suspense inside Christian fiction. Paula's research gives readers a panoramic view of law enforcement and lends to character authenticity. She enjoys writing in the romantic suspense, suspense, and mystery genres, but when she's not writing, Paula Rose is reading or playing amateur photographer. Member of ACFW. 2015 Genesis Contest judge. NetGalley member. 2014 Grace Awards judge.
Relz Reviewz Extras
Visit Paula's website
Buy at Amazon: Revenge