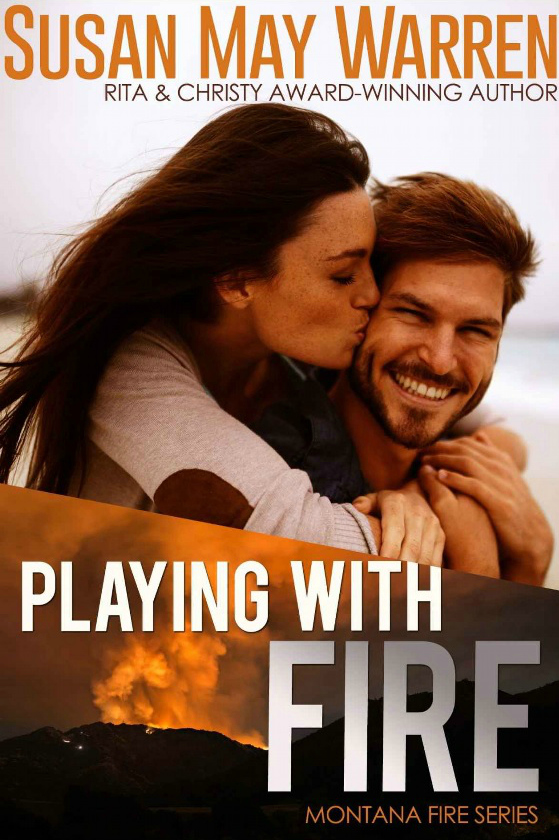 Synopsis:~
She can't forget the man she walked away from . . .
Liza Beaumont knew she was playing with fire when she let smoke jumper Conner Young into her life. Just friends, she promised herself, but she couldn't help but fall for the tall, blond firefighter who needed her. But loving him got her burned, and she's not about to risk her heart again.
His one chance to get her back . . .
Conner Young knows he blew his one chance with Liza. His personal losses—and his profession—made him wary of offering any promises he couldn't be sure he'd live to keep. So he let her walk away, but he never forgot the place she'd held in his heart.
A race to find a missing girl . . .
Until Liza is attacked in the mountains by a rogue grizzly. Her panicked phone call alerts Conner to everything he lost—and still wants. Now, with a teenage girl missing in the woods, and a predator on the loose, Conner and Liza must fight against time and the elements to save her. But when the old friendship ignites into fresh sparks, are they setting themselves up to get burned again? And when disaster happens, will their nightmares pull them apart, or will they find the courage to survive?
My take:~
Gosh, these books are super fun and full of action, danger, and romance. Playing with Fire is the second in Susie's Montana Fire series and can be read as a standalone, but why would you limit yourself to just one of these action packed romances? Once again long time readers of Susie's books will enjoy reconnecting with some of her previous characters or their connections, as they plummet into the love story of Conner and Liza, whose past history has burned them both. All the elements of a captivating romantic suspense novel are present, along with an organic faith element that is beautifully told. These stories are a little addictive so it's a great thing for readers that book 3, Burnin' For You, releases in August, followed up in October by Wild Montana Skies, Susie's new Montana Rescue series with Revell.
With thanks to the author for my review copy
Relz Reviewz Extras
Review of Where There's Smoke
All Things Susie May @ Relz Reviewz
Visit Susie's website and blog
Buy from Amazon: Playing with Fire