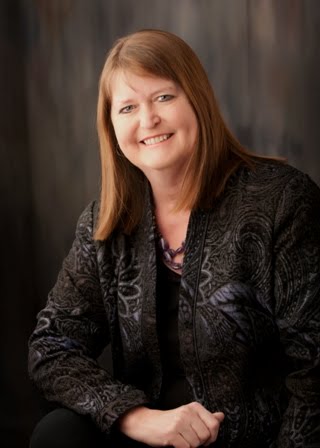 Discover more about
Mary Connealy
and her historical rom com
Stuck Together
Bethany House
********
A favourite childhood book?
The Black Stallion by Walter Farley. The first time in my life I remember reading a book and wondering, "How did he do that? How did this author drag me inside his book?"
Do you remember the title of the first story you ever wrote? What was it about?
I wrote one when I was twelve and it's long gone. A romance novel. The first one I wrote in my adult life was called (I had to look because I still have it) Rare Passion. Here's the premise….What if Howard Hughes had a daughter? What if he died with all the security in place to keep her as 'safe' as she'd always been and an entire staff of people's livelihood depended on keeping this girl away from the rest of the world? What if she escaped and they were all after her?
If you weren't a writer, what career would you/did you/do you have pursued?
I'm a GED teacher in my regular life so let's pick that.
Why do you write stories?
Honestly, I just can't stop. I just love it. I've always got new ideas rattling around in my head. I think if people quit letting me write for pay, I'd just keep writing anyway.
Stuck Together
When a lawman who values order gets stuck with a feisty crusader who likes to stir things up, there's going to be trouble in Texas!
Now that she's settled in town, Tina Cahill is determined to get Broken Wheel's saloon closed for good. To that end, she pickets outside the place every afternoon. Unfortunately, so far no one has paid any attention.
Vince Yates earned the nickname "Invincible Vince" because of his reputation for letting absolutely nothing stop him. But Vince is about to face his biggest challenge yet: his past has just caught up with him. His father, mother, and the sister he didn't know he had show up in Broken Wheel without warning. His father is still a schemer. His mother is showing signs of dementia. And his surprise sister quickly falls for one of Vince's best friends. Vince suddenly has a lot of people depending on him, and Tina doesn't approve of how he's handling any of them.
With nearly every other man in town married off, Vince finds himself stuck with strong-willed Tina over and over again. Of course, Tina is the prettiest woman he's ever seen, so if he could just get her to give up her crazy causes, he might go ahead and propose. But he's got one more surprise coming his way: Tina's picketing at the saloon has revealed a dark secret that could put everyone Vince loves in danger.
Describe your novel in 5 adjectives
Overwhelmed hero, feisty reformer heroine.
Please share a little about one of your main characters
Tina Cahill is comfortable with the trouble she stirs up. The righteous are always persecuted. Marching up and down the sidewalk in front of the saloon, with a placard that reads, "Abandon Hope All Ye Who Enter Here," is her mission field. A mission field that is 20 paces long. As a cook at the diner, the men appreciate her biscuits and seem to delight in getting a moment of her time when they go into the saloon, even if that moment is spent with her wagging a finger in their faces. Her protest march isn't really at all effective. She's too much for her brother to handle. She's more than the hero, Invincible Vince Yates can control. And the saloon owner may be up to much more trouble than just selling cheap whiskey.
What spiritual theme or question does your story deal with?
Accepting life as God gives it to you. The troubles of today are sufficient; let tomorrow take care of itself.
Share a recent movie or TV show that you have loved, and why?
The last movie I actually saw in the theatre was Reacher, about 18 months ago. It was okay. I'm not much of a movie or TV watcher.
What novel are you working on now?
I have a new series beginning in September called Wild at Heart. Book #1 is Tried & True, and it's all done and turned in. I'm doing revisions on book #2 right now. It's called Now & Forever. I am loving it!
Thanks Mary!
Relz Reviewz Extras
Character spotlight on Marcus Whitfield
Visit Mary's website
Visit Bethany House's fiction blog
Buy Stuck Together from Amazon or Koorong