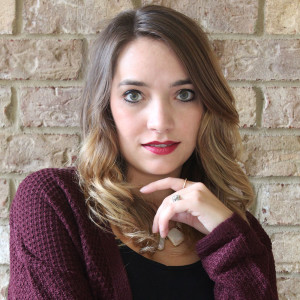 Discover more about
Rachelle Dekker
and her YA novel
The Choosing
Tyndale House
**********
A book character that sticks in my mind is… Why?
The young boy from The Maze Runner, Chuck. His character was so likeable and I was rooting for him the entire time. He was funny too, I love a good funny character.
The last book that made me cry was…
Looking for Alaska by John Green. An amazing piece of work.
The last book that made me laugh out loud was…
The Husband's Secret by Liane Moriarty. Very funny and heart felt.
I'm completely immersed in their storytelling, whenever I read a book by…
Cassandra Clair. Girl can write! She does a very nice job of mixing romance inside action and thrill so it doesn't feel overbearing.
The first person who encouraged me to pursue my writing was…
I had a pretty amazing English Professor in college. He may not have been the first, but he was the most influential. I had pretty much given up on writing until I took his class. He's a big reason why I've come this far.
If I wasn't a writer, I would be…
This is a loaded question you just walked into, because I don't have a logical, practical answer. I have tried lots of practical things along the way, but I can't imagine ever wanting to do any of those things seriously. If you asked my husband this question he'd say, "She wants to be a British spy, or a British soccer player, both of which are impossible because she isn't British." In short, I guess it's a good thing writing worked out, otherwise I'd be miserable.
I write stories because…
I want to discover truth in places I believe only story can take me. It becomes a safe place to ask questions that are hard and face demons that are real.
The Choosing

Like all citizens since the Ruining, Carrington Hale knows the importance of this day. But she never expected the moment she'd spent a lifetime preparing for-her Choosing ceremony-to end in disaster. Ripped from her family, she'll spend her days serving as a Lint, the lowest level of society. She knows it's her duty to follow the true way of the Authority.

But as Carrington begins this nightmare, rumors of rebellion rattle her beliefs. Though the whispers contradict everything she's been told, they resonate deep within.

Then Carrington is offered an unprecedented chance at the life she's always dreamed of, yet she can't shake the feeling that it may be an illusion. With a killer targeting Lints and corruption threatening the highest levels of the Authority, Carrington must uncover the truth before it destroys her
My latest novel can be described by these 5 adjectives…
Emotional, thought-provoking (is that one?), transformational, intense, and up-lifting.
My story's spiritual theme is…
Identity, the search for worth and one's true self. Your true name, as I like to call it, the name the Father gives you.
The most recent movie or tv show I loved was… Why?
Kingsman: The Secret Service. Like I said I really want to be a British Spy!
The story I'm currently working on is…
The sequel to The Choosing. The first draft is done, and now I'm in full editing mode.
You may not know this about me, but I…
Used to want to be a backup dancer for Britney Spears, or really any pop diva would have done. I danced most of my life, but gave it up when I went to college, because lets be honest being a backup dancer is really, REALLY hard.
I might go all fan girl if I met…
This is embarrassing, but for the sake of honesty, I'm going to have to say Taylor Swift. Haha, I really love her music.
If I could travel back in time, I'd go to…
Early 1900's, I'd move to England and own an Abbey. I might even call it Downton.
I get lost in the music when I listen to…
Anything by Hans Zimmer, or James Dooley. Also I love me some Bethel Music.
A long held dream of mine is…
Oh, I have so many dreams! I would really love to visit Thailand and ride the elephants. I am obsessed with elephants!
Thanks Rachelle!
Relz Reviewz Extras
Visit Rachelle's website and blog
Buy at Amazon: The Choosing or Koorong