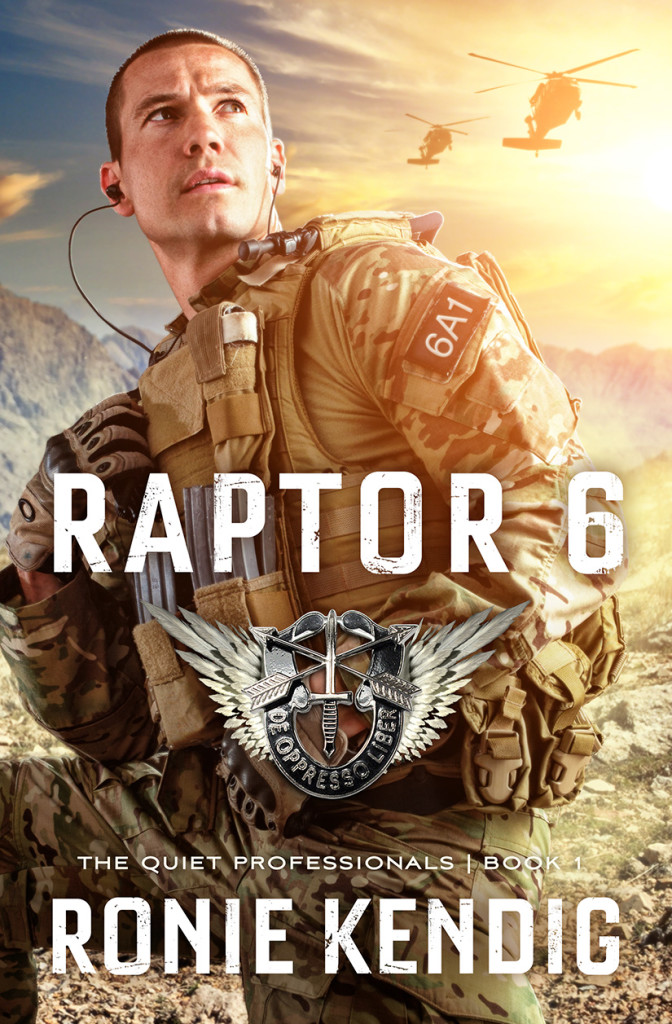 Synopsis:~
Captain Dean Watters keeps his mission and his team in the forefront of his laser-like focus. So when Dean's mission and team are threatened, his Special Forces training kicks into high gear. Failing to stop hackers from stealing national security secrets from the military's secure computers and networks isn't an option.
Zahrah Zarrick is a missionary teacher to Afghan children in Mazar-e Sharif. And a target. When Zahrah is captured because of her expertise in quantum cryptology, compromising the US military, Dean is forced to crack the lockbox around his heart—a move that might come at the highest cost.
My endorsement:~
With a full heart and an attitude of no compromise, Ronie Kendig launches her Quiet Professionals series with the pulsating energy of Raptor 6, penned by an author of unmatched talent in this genre! With combat aplenty, dry wit to ease the ever present suspenseful tension, and the emotional wallop that is Kendig's trademark, Raptor 6 aims with laser accuracy to target your heart and mind. Always authentic, Kendig does not shy away from the brutalities of war, nor the healing power of faith, human connection, and sacrifice. Raptor 6 is another immersive experience that must not be missed. Hawk and Falcon can't release soon enough for me!
With thanks to the author for my endorsement copy
Relz Reviewz Extras
All things Kendig @ Relz Reviewz
Visit Ronie's website and blog
Buy Raptor 6 at Amazon or Koorong