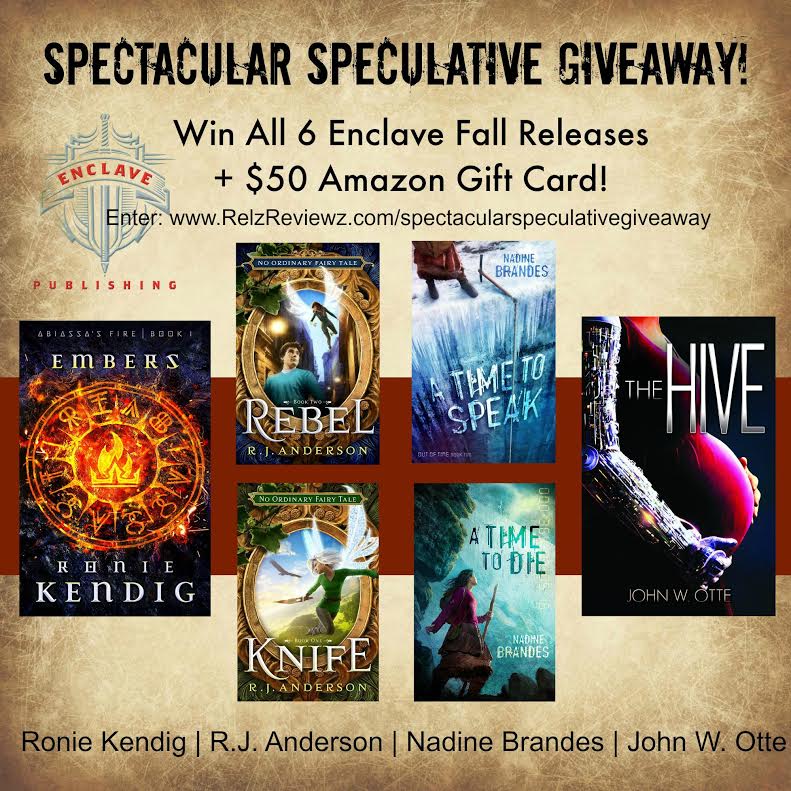 I'm thrilled to be hosting the Spectacular Speculative Giveaway, celebrating the release of Enclave Publishing's six Fall releases!
Don't miss your chance to get your hands on books by Ronie Kendig, John Otte, Nadine Brandes, and R. J. Anderson, plus a $50 Amazon Gift Card. Entering is easy – once you have checked out the fabulous books, scroll down to the bottom of the post and enter via the Rafflecopter form below. There's plenty of ways in the form to generate more entries so don't be shy!
Be sure to share this giveaway with your friends and celebrate these wonderful novels and the authors who have brought them to us.
**********
THE HIVE by John Otte

ON THE RUN TO SAVE HER BABY
A pregnant cyborg and a teenage boy fight against intergalactic governments to protect the unborn in this novel from a Christy Award-nominated author.
Why is Zain pregnant? She belongs to the Hive, a collective of cyborgs who choose to live apart from the rest of human society. At times, the Hive rent out some of their females to produce tailor-made children for paying couples. But Zain is an engineer, not a breeder. When she finds herself separated from the Hive, she decides to find the person who she thinks ordered the baby. Surely they'll help her find her way home.
Matthew "Scorn" Nelson has spent the better part of his teenage years cracking computer systems, causing mischief and havoc wherever he can. But the night of his greatest triumph turned into a painful memory, one he wants to erase. But that night was also his first step on a road to faith. When Zain arrives on his doorstep, Scorn is horrified. What's he supposed to do with a pregnant teenage cyborg?
Unfortunately, he'll have to answer that question on the run. Zain's people want to reclaim her and terminate her pregnancy. And both the Ministrix and the Praesidium, two intergalactic governments in a constant state of cold war, want Zain's baby for their own reasons. Will their enemies run them down? Or will Zain find a new Hive for both her and her child?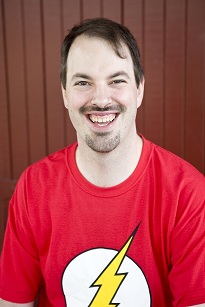 BIO
John W. Otte leads a double life. By day, he's a Lutheran minister, husband, and father of two. He graduated from Concordia University in St. Paul, Minnesota, with a theatre major, and then from Concordia Seminary in St. Louis, Missouri. By night, he writes unusual stories of geeky grace. He lives in South St. Paul, Minnesota, with his wife and two boys.
Website || Facebook || Twitter
KNIFE by RJ Anderson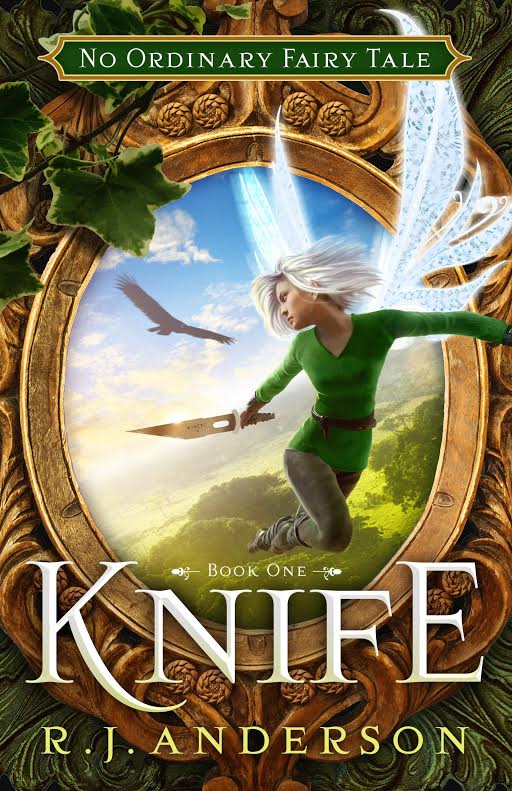 Forget everything you think you know about faeries. . . . Creatures full of magic and whimsy? Not in the Oakenwyld. Not anymore. 
Long ago the faeries of the great Oak mysteriously lost their magic. Robbed of their powers, they have become selfish and dull-witted. Now their numbers are dwindling and their very survival is at stake. 
Only one young faery–Knife–is determined to find out where her people's magic has gone and try to get it back. Unlike her sisters, Knife is fierce and independent. She's not afraid of anything–not the vicious crows, the strict Faery Queen, or the fascinating humans living nearby. But when Knife disobeys the Faery Queen and befriends a human named Paul, her quest becomes more dangerous than she ever imagined… 
Knife is a gripping tale of lost magic, high adventure, and surprising friendship in which the fate of an entire realm rests on the shoulders of one brave faery rebel. Book One of the No Ordinary Fairy Tale series.
REBEL by RJ Anderson

Timothy Sinclair doesn't believe in faeries – after all the hardships he's suffered since his missionary parents sent him away to boarding school, he's not even sure he still believes in God. But when a tiny winged girl named Linden bursts into his life and begs him to help save her people, the skeptical Timothy finds himself drawn into a struggle against a potent evil that threatens humans and faeries alike. 
With a deadly pair of hunters on their trail, Timothy and Linden flee across country, drawn by the legend of a white stone that could be the faeries' salvation. But the dangers that await them test their courage and resolve to the limit, threatening to tear their unlikely partnership apart. And when it comes down to one last desperate battle, they and all the people they love will be doomed unless Linden and Timothy can find the faith to overcome… 
Book two of the No Ordinary Fairy Tale series.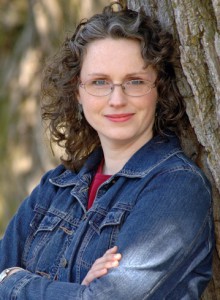 BIO
Nebula Award–shortlisted, bestselling author R.J. Anderson writes novels about faeries, weird science, and the numinous in the modern world. She lives in Ontario, Canada. To learn more about her writing, visit www.rj–anderson.com.
Website || Facebook || Twitter || Buy the Book
EMBERS by Ronie Kendig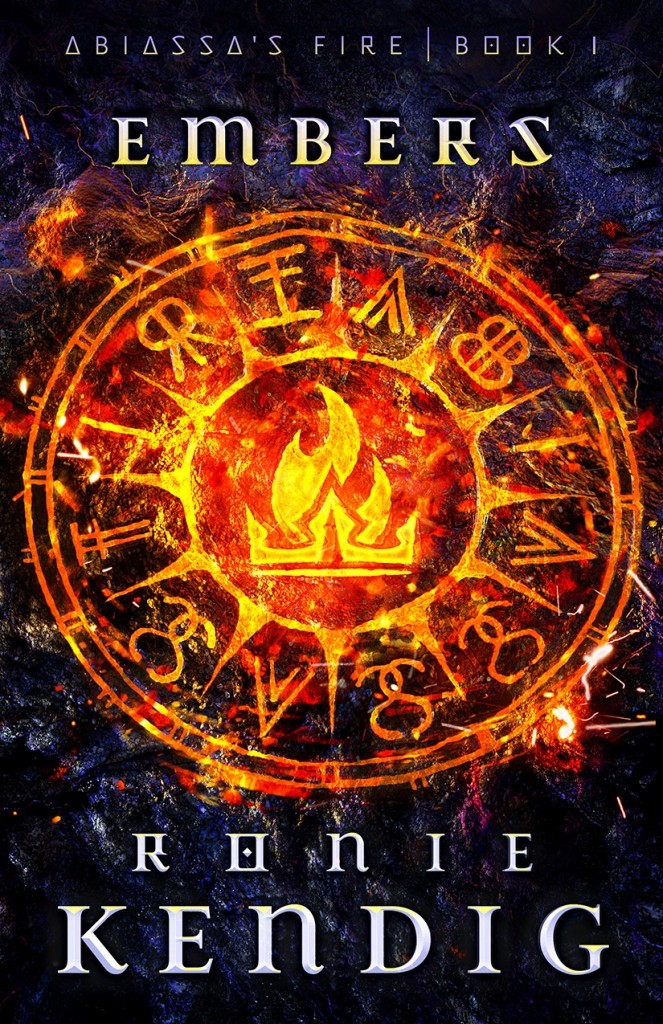 HE'S COMING FOR THEM. AND THE KINGDOM.
Haegan and Kaelyria Celahar are royal heirs of the Nine Kingdoms, but Haegan is physically crippled. What chance does he have against Poired Dyrth, the greatest enemy the kingdom has ever faced, who wields fire with a power none can match? 
Their only hope is forbidden: Kaelyria must transfer her fire-harnessing abilities to Haegan. When she does it comes with a terrible price: Haegan's disability is healed, but only by being transferred to Kaelyria. This act unleashes their father-king's wrath.  
Haegan must flee the kingdom alone with two impossible tasks: Find a cure for Kaelyria and stop the coming war with the omnipotent Poired Dyrth. 
Book One of the Abiassa's Fire Series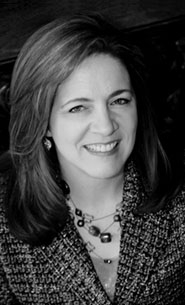 BIO
Ronie Kendig is an award–winning, bestselling author who grew up an Army brat. She married a veteran, and together their lives are never dull with four children and two dogs––a Maltese Menace and a retired military working dog. Ronie's degree in psychology has helped her pen novels of intense, raw characters.
Website || Facebook || Twitter || Buy the Book
A Time to Die by Nadine Brandes
How would you live if you knew the day you'd die?
Parvin Blackwater believes she has wasted her life. At only seventeen, she has one year left according to the Clock by her bedside. In a last-ditch effort to make a difference, she tries to rescue Radicals from the government's crooked justice system. 
But when the authorities find out about her illegal activity, they cast her through the Wall—her people's death sentence. What she finds on the other side about the world, about eternity, and about herself changes Parvin forever and might just save her people. But her Clock is running out.
A Time to Speak by Nadine Brandes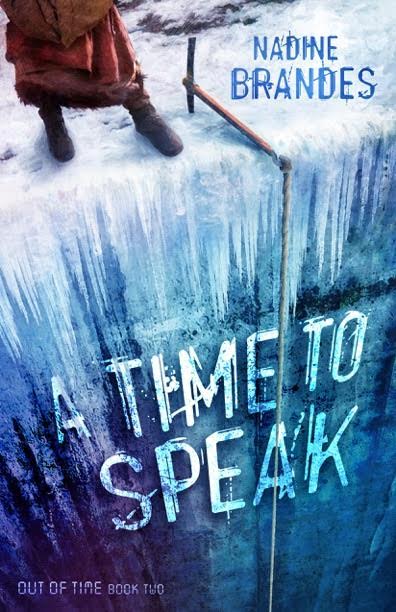 What happens when you live longer than you wanted to? 
Parvin Blackwater wanted to die, but now she's being called to be a leader. The only problem is, no one wants to follow. 
The Council uses Jude's Clock-matching invention to force "new-and-improved" Clocks on the public. Those who can't afford one are packed into boxcars like cattle and used for the Council's purposes. 
Parvin and Hawke find themselves on a cargo ship of Radicals headed out to sea. What will the Council do to them? And why are people suddenly dying before their Clocks have zeroed-out?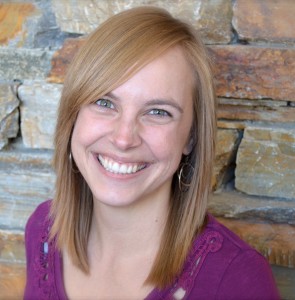 BIO
Christy Award and Carol Award finalist, Nadine Brandes writes stories about authentic faith, bold living, and worlds soaked in imagination. She lives in Idaho with her husband and works as a freelance editor. When she's not writing, editing, or taste–testing a new chai, she is out pursuing adventures.
Website || Facebook || Twitter || Buy the Book