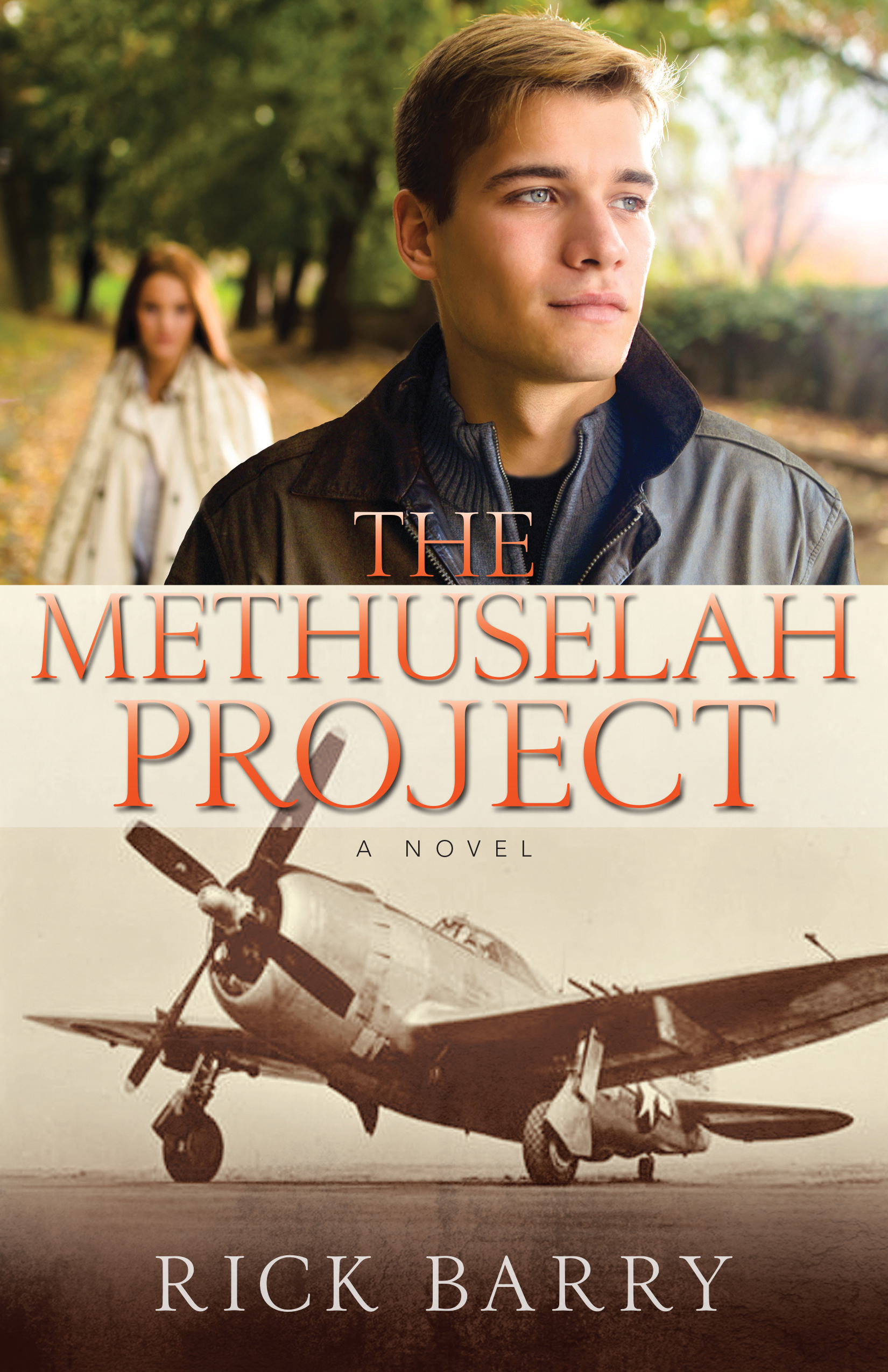 Meet a pilot and a crack shot in
Rick Barry's
suspense novel
The Methuselah Project
Kregel
**********
The Story

In World War II, German scientists began many experiments. One never ended.

Roger Greene is a war hero. Raised in an orphanage, the only birthright he knows is the feeling that he was born to fly. Flying against the Axis Powers in World War II is everything he always dreamed―until the day he's shot down and lands in the hands of the enemy.

When Allied bombs destroy both his prison and the mad genius experimenting on POWs, Roger survives. Within hours, his wounds miraculously heal, thanks to those experiments. The Methuselah Project is a success―but this ace is still not free. Seventy years later, Roger hasn't aged a day, but he has nearly gone insane. This isn't Captain America―just a lousy existence only made passable by a newfound faith. The Bible provides the only reliable anchor for Roger's sanity and his soul. When he finally escapes, there's no angelic promise or personal prophecy of deliverance, just confusion. It's 2015―and the world has become an unrecognizable place.

Katherine Mueller―crack shot, genius, and real Southern Belle―offers to help him find his way home. Can he convince her of the truth of his crazy story? Can he continue to trust her when he finds out she works for the very organization he's trying to flee?
Introducing Roger & Katherine
Brief physical description
WWII pilot Roger Greene has brown hair, blue eyes, and is a shade under six foot. He typically wears the leather flight jacket issued to him as an Army Air Corps pilot. (See photo from the book's cover.) W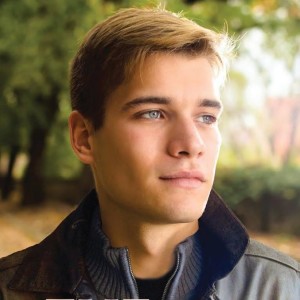 omen find him attractive, but he's unaware of that. He looks to be in his early twenties—but those looks become more and more deceptive as the story progresses. He slightly resembles Keith Harkin, the Irish vocalist with the Celtic Thunder singing group—but Roger has much shorter hair and no Irish accent!
Katherine Mueller is in her early twenties, about 5'6", with honey-colored hair and a sprinkling of freckles. Although not drop-dead gorgeous, she's definitely cute with girl-next-door good looks. (See photo of a model lifted from the Internet.) Normally Katherine wears her hair loose around her shoulders, but she opts for a pony tail when practicing karate.
Strengths and weaknesses
Roger's doubts stem from his upbringing. He was raised from infancy in an orphanage, so he has no recollection of parents. All his life he has wondered why? Did his parents not want him? Was he the offspring of a prostitute? Of a one-night night stand? Although he's normally a cocky, confident fighter pilot who can out-fly almost any adversary, these questions return to haunt him during qu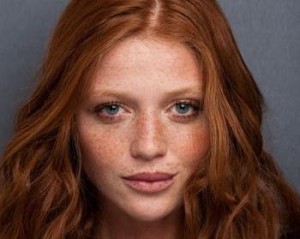 ieter moments. If Roger has a quirk, it might be his sense of humor. This is his primary weapon when facing uncomfortable or frustrating circumstances.
Katherine is intelligent, physically fit, a crack shot with a pistol and a black belt in karate. However, she too was orphaned at an early age and was reared by her Uncle Kurt to be rigidly obedient. She loves her uncle, who is her only living relative, yet she finds herself co-dependent. Her need to please him costs her own happiness and prevents her from finding a man to love.

Your inspiration for the character
I've read many true accounts of American and British pilots who fought the Nazis over Europe. In fact, I borrowed the name "Roger" from RAF pilot Roger Bushell, who masterminded the mass escape from the German POW camp Stalag Luft III. But I wanted a likable young American from a wholesome Midwestern area. So, trait by trait I built Roger Greene from the ground up. Perhaps my own father, Tom Barry (see attached photo), provided some of the inspiration. Although he didn't fly for the Air Corps, he became an aviator as a teenager in the forties. Many of my earliest memories include airplanes and what used to be called the Pontiac Airport in Michigan.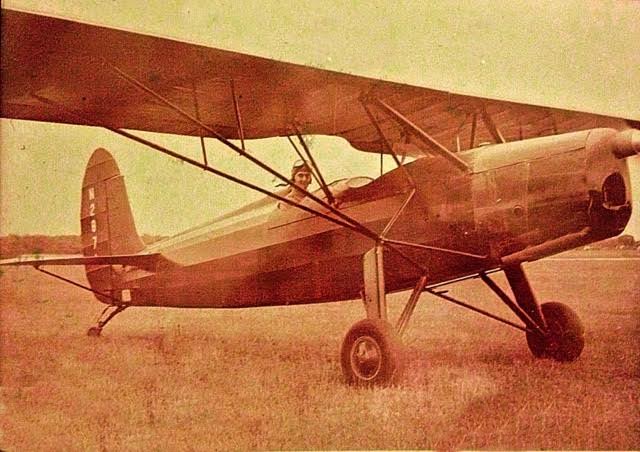 Rick's father, Tom Barry
For Katherine, I created a young go-getter who loves words (like me) and works as a freelance editor. Although she's from Atlanta, I endowed her with cute freckles and a fun personality that Roger would inevitably fall for.
Background to the story
The 1940s is my favorite decade in history. During World War 2, all around the world, ordinary men and women found themselves thrown into extraordinary circumstances, and they had to deal with it or die. Because Nazi Germany really did pursue many experiments in biology, aviation innovation, etc., it wasn't hard to imagine yet one more experiment—a secret project aimed at enhancing human physiology. Of course, I had to work through all kinds of problems and obstacles for such a story, but I believe my solutions fit. Also, I didn't want to craft a simple war story or even a regular suspense. I wanted my troubled hero to find the love of his life before "The End." He does!
Thanks Rick.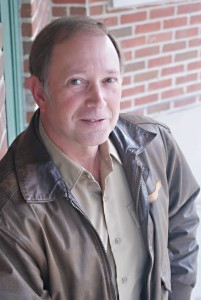 By God's grace, I'm the author of the novels The Methuselah Project, Gunner's Run, Kiriath's Quest, and over 200 articles and fiction stories. In addition to being a writer and World War II buff, my main role is Director of Church Planting ministries at BIEM, a Christian ministry active in Eastern Europe. I hold a degree in foreign languages, speak Russian, and every summer I assist with children's camps in Eastern Europe. I live near Indianapolis with my wonderful wife Pam.
Visit me at facebook.com/AuthorRickBarry, or on Twitter (@WriterRickBarry).
Relz Reviewz Extras
Visit Rick's website and blog
Buy at Amazon: The Methuselah Project or Koorong