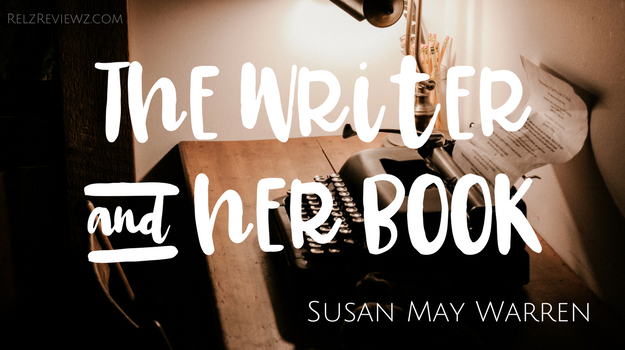 Do you know I have every one of Susan May Warren's novels on my bookshelves? Well, more often than not they are not on my shelves as they are out on loan to other readers! If you love contemporary romance or romantic suspense/adventure, then Susie's books are a must read as she incorporates very appealing protagonists, organic faith threads, and excellent pacing. She has written a number of historical romance novels and many novella collections. Susie has a heart for writers and loves her readers, so I hope you enjoy getting to know her a little better today ~ she's a real sweetheart! Don't miss entering the giveaway below for Troubled Waters, her long-awaited Montana Rescue novel about Ian Shaw and Sierra Rose.
The Writer
Rel: Why do you tell stories?
Susie May: Because stories change my life every day.  And I long to share the stories God has given me to impact the lives of others.  And, of course, to entertain. The world is full of empty entertainment. I think entertainment should be edifying. So…I write stories I feel/hope that readers will not only be entertained by, but that will bless them.
Your favourite place to read
In my overstuffed red chair, with my fire burning, with a cup of hot cocoa!
Best meal of the day
Popcorn. Can be eaten anytime!
Most beloved childhood book
MOST beloved?  Ack!! I LOVED the Pippi Longstocking series!
If your life was a TV show, what would it be?
Hmm.  Maybe Parenthood. But we're the grandparents. 😊
Whose music inspires you?
I am currently a rabid fan of country artist Brett Young. But I can always get lost inside Michael Buble music!
What ice-cream flavour would you be?
Be? Oh boy. Can I be what I like?  Caramel Cookie Crunch Gelato.  Creamy, fattening, with nuggets of sweet cookie and dark caramel. Do whatever you want with that metaphor.
The most recent novel you read
I just finished a Ronie Kendig novella, Lygos.  And a Melissa Tagg novella, One Enchanted Noel. I'm currently reading The Writing Desk by Rachel Hauck.
What's your current book recommendation?
All of the above? I love anything by those authors. Plus, I'm a fan of Lori Benton. And, oh, I just read for endorsement Beth K Vogt's upcoming novel with Tyndale, Things I Never Told You. Fantastic book!
Name a book character you can't forget
Okay, I'm still thinking about Charlie Lionheart. (Lady and the Lionheart). But I'm also in love with Pete Brooks, my character in the Montana Rescue series, since I'm writing about him currently. #toomanyheroes!
Dream travel destination
Greece. To scuba dive.
The Book
Billionaire Ian Shaw can have everything he wants–except a happy ending. Or at least that's what it feels like with his fortune recently liquidated, his niece, Esme, still missing, and the woman he loves refusing to speak to him. In fact, he doubts she would date him even if they were stranded on a deserted island.

Despite her love for Ian, Sierra Rose knows he has no room in his life for her as long as the mystery of his missing niece goes unsolved. The only problem is, Sierra has solved it, but a promise to Esme to keep her whereabouts secret has made it impossible to be around Ian.

When the PEAK chopper is damaged and Sierra lacks the funds to repair it, Ian offers a fundraising junket for large donors on his yacht in the Caribbean. But the three-day excursion turns into a nightmare when a rogue wave cripples the yacht and sends the passengers overboard. Shaken up and soaked to the bone, Ian finally has a chance to test his theory when he and Sierra do indeed find themselves washed up on a strange, empty shore.

It will take guts and gumption for the PEAK team to rescue the duo. But it will take a miracle to rescue Ian and Sierra's relationship.
What was the working title?
Troubled Waters was  originally called it, "If I Lost You."  It's the story of billionaire Ian Shaw who just keeps losing all the important people in his life. But when Sierra Rose, the woman he desperately loves (but can't have) goes missing after a shipwreck, well…Ian will do anything to save her.
Describe your book in 5 adjectives
Romantic, Sunny, Hot, Dangerous, Satisfying
Which character did you enjoy writing most?
Sweet, broken, tortured, conflicted Ian.  Who so wants to be the right guy, but can't get out of his own way to let God give him his happy ending!
Which character gave you the most grief?
Pete, my subplot character. He returned to Montana, and I couldn't figure out why. Until I realized…it was to get the girl!
What emotions do you think your story will generate in readers?
Longing.  Maybe some panic. Relief. More panic. Swooning. Frustration. Joy.
What emotions did you experience while writing this story?
Ditto to the above.  😊
How do you choose your characters names?
Oh, those were chosen long ago when I started this series. Mostly, I knew Ian was capable, detail oriented and smart and Ian just felt like the right name.  As for Sierra, her hippie mother named her, and I just loved that Montana-feeling name.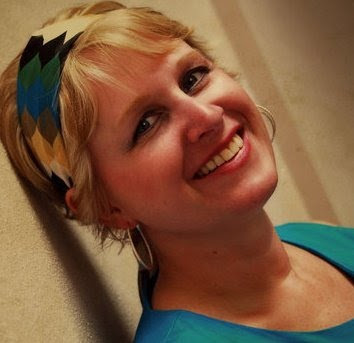 Thanks Susie May!
Susan May Warren is the USA Today bestselling author of over fifty novels with more than 1 million books sold, including Wild Montana Skies, Rescue Me, and A Matter of Trust. Winner of a RITA Award and multiple Christy and Carol Awards, as well as the HOLT and numerous Readers' Choice Awards, Susan has written contemporary and historical romances, romantic suspense, thrillers, romantic comedy, and novellas. She can be found online at www.susanmaywarren.com, on Facebook at Susan May Warren Fiction, on Twitter @susanmaywarren and on Instagram @susanmaywarren.
Relz Reviewz Extras
All Things Susie May @ Relz Reviewz
Visit Susie's website and blog
Buy from Amazon: Troubled Waters or Koorong