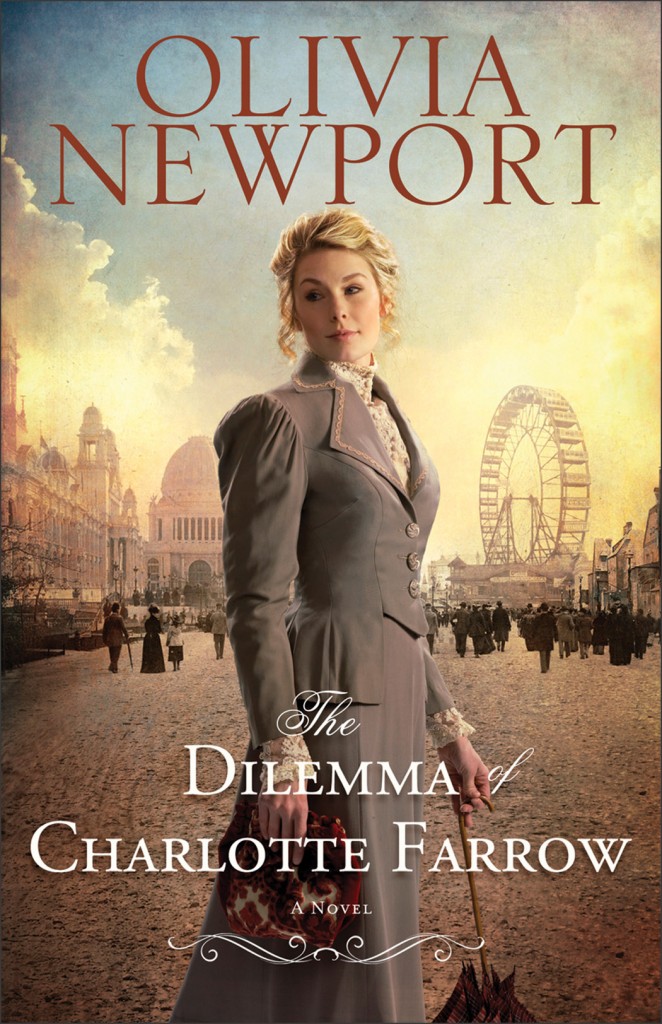 Synopsis:~
Charlotte Farrow, maid in the wealthy Banning household on Chicago's opulent Prairie Avenue, has kept her baby boy a secret from her employers for nearly a year. But when the woman who has been caring for her son abruptly returns him, Charlotte must decide whether to come clean and face dismissal or keep her secret while the Bannings decide the child's fate.
Can she face the truth of her own past and open her heart to a future of her own? Or will life's tragedies determine the future for her?
My take:~
Olivia Newport gives Charlotte Farrow her own story in her second Avenue of Dreams historical romance novel. Readers met Charlotte in Olivia's debut novel, The Pursuit of Lucy Banning, a young servant who has hidden her disastrous marriage and her baby son from the Banning family for whom she works, so she is able to provide for him. Once again, Olivia showcases Prairie Avenue, Chicago and its wealthy inhabitants and those in their service brilliantly. The attention to detail in descriptions, manners, expectations, and the struggles of a single mother in that era, gives readers a real glimpse into 1890s Chicago. Charlotte is well drawn and every anxiety and concern she has for her son while protecting her livelihood is deeply felt. On the flip side, I felt that Archie's development as a character left a little to be desired. Obviously, Olivia's focus is on Charlotte but I wanted to get to know Archie  more and would have enjoyed more detail about the evolution of workers' rights. That said, The Dilemma of Charlotte Farrow is an enjoyable read and one to add to any historical romance lover's collection.
With thanks to Revell for my review copy
Relz Reviewz Extras