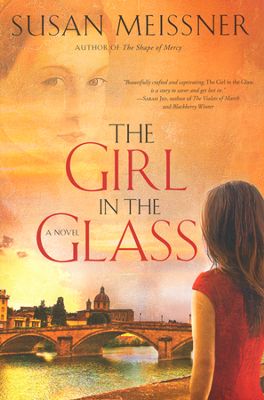 Publisher's Synopsis:
Renaissance is a word with hope infused in every letter. 
Since she was a child, Meg has dreamed of taking a promised trip to Florence, Italy, and being able to finally step into the place captured in a picture at her grandmother's house.  But after her grandmother passes away it falls to her less-than-reliable father to take her instead.  Meg's long-anticipated travel plans seem permanently on hold.
When her dad finally tells Meg to book the trip, she's hopeful that the experience will heal the fissures left on her life by her parents' divorce.  Meg arrives in Florence, but her father is nowhere to be found, leaving aspiring memoir-writer Sophia Borelli to introduce Meg to the rich beauty of the ancient city.  Sofia claims to be one of the last surviving members of the Medici family and that a long-ago Medici princess, Nora Orsini, communicates with her from within the great masterpieces of the Italian Renaissance.
When Sophia, Meg and Nora's stories intersect, their lives will be indelibly changed as they each answer the question:  What if renaissance isn't just a word?  What if that's what happens when you dare to believe that what isisn't what has to be?
What I thought:
Reading a book written by Susan Meissner is always a very special experience and The Girl in the Glass, A Novel lived up to my justifiably high expectations.  Meissner's extraordinary writing skill and exquisite prose are again on display in this novel, woven throughout the beautifully delivered tale of three intriguing women.
Meissner expertly developed her characters in this novel so that I was quickly invested in Meg's yearning to travel to Florence, feeling each disappointment as if it were my own.  Nora's story was like reading diary entries of one of my own long-passed relatives and Sophia's memoir was the fascinating chord that tied the three together.  Each of the characters became as real as the members of my own family and I thoroughly enjoyed the way Meissner interlaced the three.
One of the truly thrilling outcomes of this story was not only my attachment to the characters but also that I felt as if I had travelled to Florence, myself.  Indeed, after this book I have my own blossoming yearning to experience some of what Meg and Sophia enjoy together throughout the book.  I can but only imagine the truly awe-inspiring experience it would be to see some of the iconic pieces of art that came out of the Renaissance.  I have also developed a new appreciation for a period of history in which people imagined something different; better.  People who dared to wonder if perhaps their dreams might be possibilities despite the black-and-white of reality. Meissner's characters carried this thread through their stories and left me pondering the question for myself in my own circumstances.
A leisurely sojourn with Meg, Nora and Sophia, within the pages of this masterfully conveyed story, is the perfect way to spend a lingering summer day whilst pondering what might be possible for the year to come.
Susan Meissner does not disappoint the connoisseur of first-rate fiction.
Guest reviewer: My friend Tracy from Beyond My Picket Fence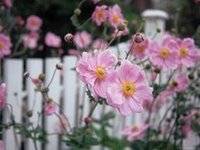 With thanks to Waterbrook Press for Tracy's review copy
Relz Reviewz Extras
Reviews of White Picket Fences and The Shape of Mercy
Interview with Susan
Visit Susan's website and always insightful blog
Buy The Girl in the Glass at Amazon or Koorong