The Reading Habits
of
Chris Fabry
******
A note from Chris:
I went to see my mother around Mother's Day. She's eighty-nine and slowing down, though she's still driving—which is a scary thought to me. She looked around at the house, the furniture, the memorabilia, and said to me, "When I leave this world, I won't miss anything but my books."
Books were a part of her life since I was young. She read to me. She modeled reading to me. She loved nonfiction, commentaries, poetry—anything that was well-written. I know I caught the writing bug from her and it's why The Promise of Jesse Woods means so much to me. That book has my mother all over it because she takes up residence in several characters. I hope you have a chance to read about Jesse, Matt, and Dickie Darrel Lee.
Are you a rereader? Why or why not? And if you are, what are some of the books you have read over and over?
There are a few books that feed me over and over. To Kill a Mockingbird is a book I discovered at different points in my life. I read it first when I was Jem's age. I read it in my twenties and thirties. Now I'm past Atticus and still gleaning new insights. The other book I've reread many times is Pat Conroy's The Prince of Tides. He said he wrote to explain his life, and with each reading I uncover something that strikes deeply.
When is your optimal time to read—do you prefer to read in one long block, or do you also read for five minutes here or there when you can?
I read for pleasure at night. During the day I read what I have to read. Sometimes I can't read long and other times I go for hours. I love getting caught up in a story.
I'd love your thoughts on novellas. Are you thumbs up or down? Or does it depend?
Novellas are great—there's nothing wrong with the shorter story, but it is what it is. It's a peek at a slice, not a whole pie. Thumbs-up from me. Expectations are everything. If you expect a long, involved, detailed story from a novella, you're dipping your bucket in the wrong well.
Are you faithful to a genre, an author, or simply quality writing?
I like to think I'm looking for quality writing and read any genre, but I skew toward the dramatic/thriller/story of pain/mystery.
Which factors most influence your selection of a book?
Story. Hook. Does the description make me care and raise questions?
Your fiction pet peeve?
When an author writes, "He nodded his head." I know that writer doesn't listen to his editor. What else would he nod?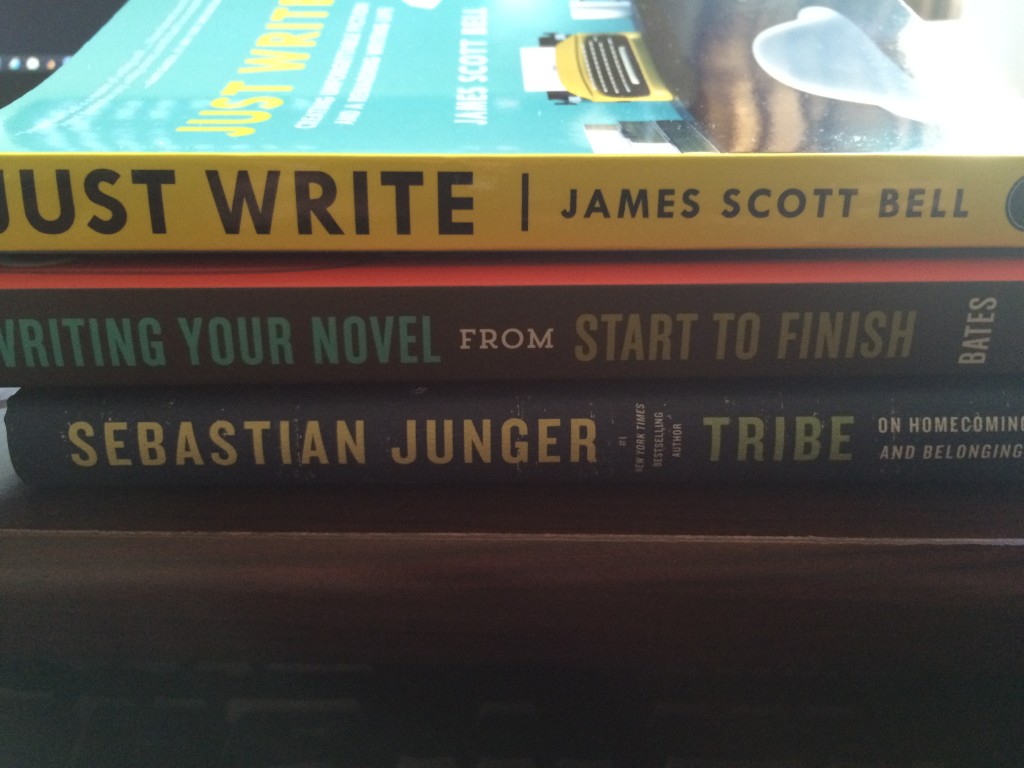 Chris' TBR
What book have you read this year that you could not put down, and why?
I've put all of them down, of course, but Dead Wake by Erik Larson came close. He pulled me onto the Lusitania and made me care about the people on board.
How do you mark your spot—folded page corner, bookmark, dollar bill, whatever is at hand?
I have some favorite bookmarks I keep handy.
Whose debut novel impressed you more than you anticipated?
Bull Mountain by Brian Panowich. It's a rough, violent story with lots of tension. I was surprised at how well Panowich got out of the way of the story. Sometimes a first book can give you that "Look at me" feeling. This one didn't have any pretense. It did have a lot of language issues.
When reading, what makes or breaks a story for you?
If I don't care whether the characters live or die, I know something is missing. If I can't stop thinking about that character, that makes a story for me.
What are some of your favourite CF reads from around 10 years ago, or further back?
Peretti's books really made me want to pray. It upped the stakes of prayer in my life and, in a sense, helped in the process of writing the novelization of War Room. That book and Frank's earlier work had a lot in common as far as the effectiveness of prayer.
Snack/drink of choice while reading?
I hate eating while reading. I have to have nothing in my hands.
What book cover has really caught your eye?
Redemption Road by John Hart
Which author makes it easy to turn off your internal editor?
Cormac McCarthy
What book do you wish you had written? Why?
The scope and layering of The Prince of Tides is something I aspire to emulate. I want to write the complex story in a way that brings story lines together in a joyful way.
Thanks Chris!
Be sure to get your hands on Chris' latest novel…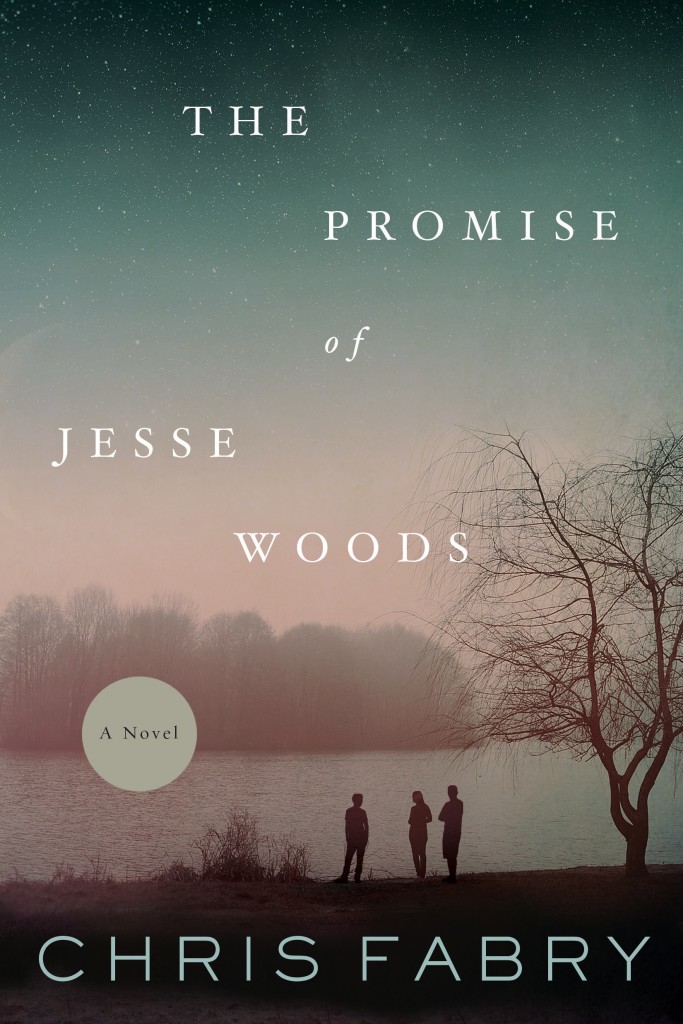 The summer of 1972 was the most pivotal of Matt Plumley's childhood. While his beloved Pirates battle for back-to-back World Series titles, Matt's family moves from Pittsburgh to Dogwood, West Virginia, where his father steps into the pulpit of a church under the thumb of town leader Basil Blackwood. A fish out of water, Matt is relieved to forge a fast bond with two unlikely friends: Dickie Darrel Lee Hancock, a mixed-race boy, and Jesse Woods, a tough-as-nails girl with a sister on her hip and no dad in sight.
As the trio traipses the hills and hollers, Matt begins to fall for Jesse, and their promises to each other draw him deeper into her terrifying reality. One night, the wrath of the Blackwoods and the secrets of Jesse's family collide, and Matt joins Jesse in a rescue that saves one life and ends another . . . and severs the bond of their friendship.
Years later, Matt is pulled back to Dogwood and to memories of that momentous summer by news of Jesse's upcoming wedding. He could never shake the feeling that there was more to the story of that fateful night, and he's determined to learn the truth behind the only promise Jesse Woods ever broke.
Thanks Chris!
Relz Reviewz Extras
All Things Fabry @ Relz Reviewz
Visit Chris' blog
Buy at Amazon: The Promise of Jesse Woods or Koorong