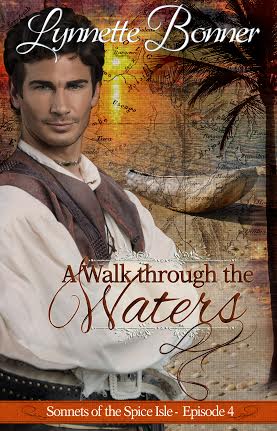 Synopsis:~
Chief Banda's Village, Lake Nyasa
When the wife of a neighboring chief goes into labor, and the baby is breech, the village doctor orders the woman and child be left to die. To prevent a war, RyAnne must safely deliver the baby. Her success breaks some of the grip the medicine man holds over the people, and more and more attend Papa's chapel. But when RyAnne confides in a couple of the women that her grandmother was from their tribe, she has no way of knowing the far-reaching consequences of her revelation.
For months Trent Dawson has kept his distance from RyAnne in order to keep her safe from those who would harm anyone close to him. But now a relationship with him might be the only protection she has. He'd thought it would be easy to get her to return home once her father passed away, so what is he to do now that she stubbornly insists she must stay in the village?
A thrilling historical romance from the time of missionary explorer David Livingstone.
Tracy's Take:~
"A Walk Through the Waters" delivers part of four of Lynette Bonner's captivating "The Sonnets of Spice Isle" serialisation. Each episode deliciously tightens the building tension in RyAnne's story, and her relationship with Captain Trent Dawson.
"A Walk Through the Waters" draws the reader in to a more intimate understanding of RyAnne. She naively exposes the secret of her heritage and unwittingly places herself in grave danger, and courageously confronts great personal loss with her characteristic grit and determination. Through each of these events, and RyAnne's interactions with other characters in the story, Bonner continues to develop RyAnne's character with all its flaws and beauty. I have also appreciated RyAnne's developing relationship with Captain Dawson. It has all the nuances of reality; the uncertainty, delight, apprehension and desire.
This is definitely becoming a series to devour – one for which readers will be well advised to have the whole series in hand before beginning the first book!
This is part 4 of a 6 part episodic serialized novel. 
With thanks to the author for Tracy's review copy
Guest reviewer: Tracy of Beyond My Picket Fence
Relz Reviewz Extras
Review of On the Wings of a Whisper, Lay Down Your Heart & Made Perfect in Weakness
Visit Lynnette's website
Subscribe to Lynnette's newsletter and enjoy a free romance, My Blue Havyn
Buy at Amazon:
Episode 1 – On the Wings of a Whisper
Episode 2 – Lay Down Your Heart
Episode 3 – Made Perfect in Weakness
Episode 4 – A Walk Through the Waters