The Reading Habits
of
Deborah Raney
*****
Are you a re-reader? Why, or why not? And if you are, what are some of the books you have read over and over?
There are only two books (besides the Bible) that I've read more than once. My TBR pile is so high that I can't bear to go back and re-read. But the two books I have read twice are Catherine Marshall's Christy, and LaVyrle Spencer's Then Came Heaven. The latter, I read the last page and was so sad to leave the characters behind that I immediately turned back to the first page and started re-reading it!
When is your optimal time to read – do you prefer to read in one long block, or do you also read for five minutes here or there when you can?
I read in bed at night before sleep. Which can be dangerous if it's a really good book. Usually after I meet a deadline, I treat myself to a whole day of reading. And I love flying because it's a built-in excuse to read for hours on end!
I'd love your thoughts on novellas. Are you thumbs up or down? Or does it depend?!
I love writing them, and am working on one now. But if I'm reading, I usually much prefer a longer novel that won't have me saying goodbye to beloved characters quite so soon!
Are you faithful to a genre, an author, or simply quality writing?
Some of each. I usually read women's fiction (but always like a thread of romance), I do have several favorite authors (Catherine West, Susan Meissner, Cynthia Ruchti, Ann Tatlock, and Tamera Alexander.)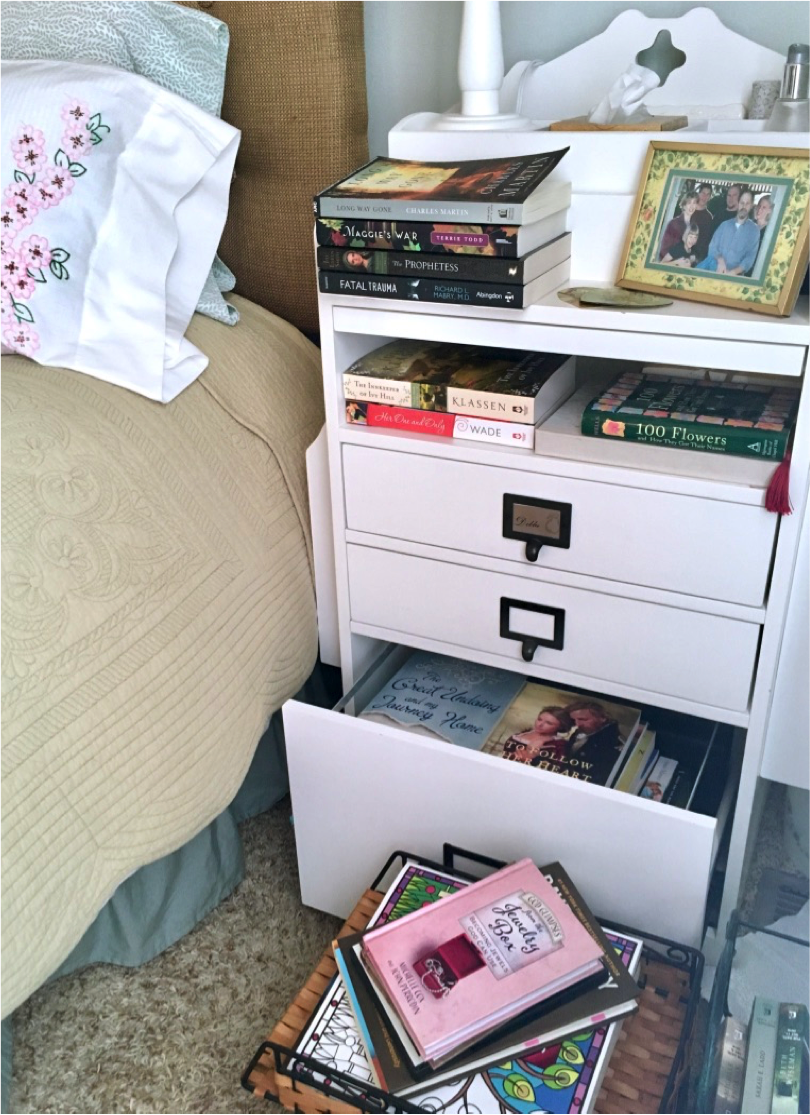 Deb's TBR stack…s!
Which factors most influence your selection of a book?
I'm always attracted to stunning covers. I appreciate literary writing that doesn't take itself too seriously. And I like reading authors who've proven themselves to me before.
Your fiction pet peeve?
I really hate books where the hero and heroine appear to hate each other through the entire book and then fall into each other's arms in the end!
What book have you read this year that you could not put down, and why?
I really enjoyed Catherine West's The Things We Knew because of the intricate family relationships and the wonderful setting on Nantucket.
How do you mark your spot – folded page corner, bookmark, dollar bill, whatever is at hand?
Bookmark, and I have a large collection of them!
What are some of your favourite CF reads from around 10 years ago, or further back?
I loved Stephanie Grace Whitson's first novel, Walks the Fire and BJ Hoff's American Anthem trilogy.
Snack/drink of choice while reading?
Coffee with half-and-half, and a mini Heath Bar.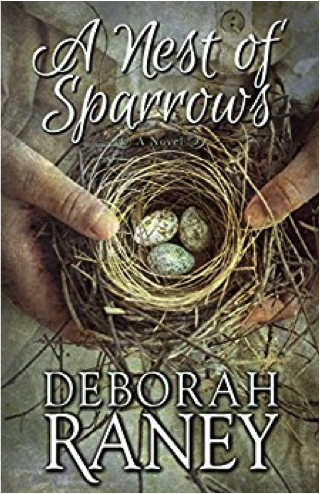 What book cover has really caught your eye?
I must say, the new cover my husband designed for my re-release of A Nest of Sparrows is one of my favorite covers of all time.
Which author makes it easy to turn off your internal editor?
Angela Hunt. Whenever I read her writing, I totally forget about craft, because she makes it all so seamless and smooth.
What book do you wish you had written? Why?
Paper Hearts by Courtney Walsh. Such a sweet idea that stuck with me, the cover was amazing and the video Courtney and her husband made as a trailer was darling!
Thanks Deb!
DEBORAH RANEY's first novel, A Vow to Cherish, inspired the World Wide Pictures film of the same title and launched her writing career after twenty happy years as a stay-at-home mom. She has since written over 30 books, including novels for Random House, Simon & Schuster, HarperCollins, and Harlequin. Deb is on the board of the 2600-member American Christian Fiction Writers, and teaches at writers conferences around the country. Deb and husband, Ken Raney, traded small-town life in Kansas––the setting of many of Deb's novels––for life in the friendly city of Wichita. They love traveling to visit four children and a growing brood of grandchildren who all live much too far away. Visit Deb on the Web at www.deborahraney.com.
Don't miss Deb's newest release…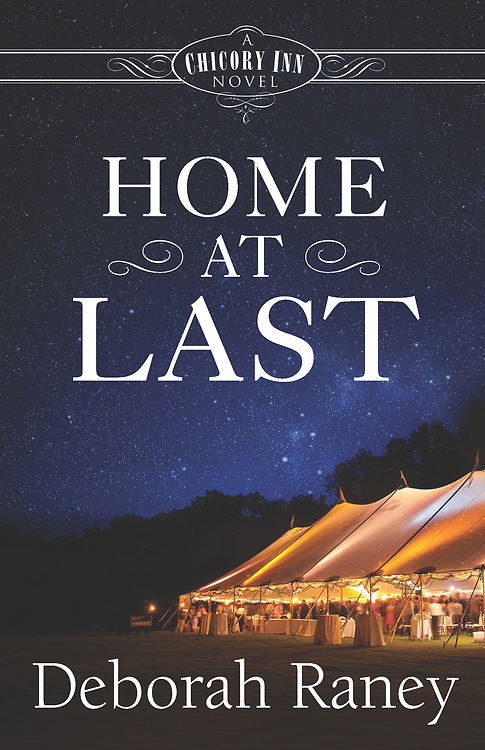 Why did their differences matter so much?
Link Whitman has settled into the role of bachelor without ever intending to. Now he's stuck in a dead-end job and, as the next Whitman wedding fast approaches, he is the last one standing. The pressure from his sisters' efforts to play matchmaker is getting hard to bear as Link pulls extra shifts at work, and helps his parents at the Chicory Inn.
All her life, Shayla Michaels has felt as if she straddled two worlds. Her mother's white family labeled her African American father with names Shayla didn't repeat in polite–well, in any company. Her father's family disapproved as well, though they eventually embraced Shayla as their own. After the death of her mother, and her brother Jerry's incarceration, life has left Shayla's father bitter, her niece, Portia, an orphan, and Shayla responsible for them all. She knows God loves them all, but why couldn't people accept each other for what was on the inside? For their hearts?
Everything changes one icy morning when a child runs into the street and Link nearly hits her with his pickup. Soon he is falling in love with the little girl's aunt, Shayla, the beautiful woman who runs Coffee's On, the bakery in Langhorne. Can Shayla and Link overcome society's view of their differences and find true love? Is there hope of changing the sometimes-ugly world around them into something better for them all?
Relz Reviewz Extras
All Things Raney @ Relz Reviewz
Visit Deb's website
Buy at Amazon: Home at Last or Koorong