You will recall that last year some of my best reading experiences were independently published novels, and this year is shaping up in similar fashion. I'm loving seeing the quality of indie covers improving, too, and there are some beauties here. Some I've already read, so I'm going to share a little bout those stories while I have your attention!
Jenny's cover is the standout for me, eye-catching, appealing, reflective of the genre and that skull and crossbones amidst the flowers adds a lively quirkiness. I'm privileged to be reading it now, and are you all in for a treat! Jenny's humour is fabulous, the mystery intriguing, and the romance? Perfection!
Call me biased, but who didn't fall a little in love with the big Aussie bloke in Ronie's Quiet Professionals novels, Raptor 6, Hawk, & Falcon? He got the rough end of the stick by the end of Falcon and readers have been clamouring for more about the steadfast SAS soldier. In true Rapid-Fiction style, Ronie has delivered another action packed, heart-pumping, amazing story aboard Eamon's super-yacht, in this novella. The cover is yet to be finalised, but I'm loving what I've seen so far!
Pepper's is an appealing romance cover, very reflective of the genre. The story is super fun and will especially appeal to any of you anglophiles! I'm excited this is the first in a series as the promise of more Pepper-style love stories is enticing. Wes Harrison is bound to become a reader favourite so prepare yourselves, ladies 😉
Can't wait for Susie May's crossover novel as Deep Haven meets Montana Fire and the cover leaves no doubt who the author is, fitting in nicely with Susie's previous series. Sarah, Teresa, and Mikal are all new to me authors – Teresa and Mikal to you all as debut novelists. I had the pleasure to meet up with Mikal at last year's Christian Fiction Readers Retreat, so I'm enjoying watching her writing journey unfold. So many people have loved Sarah's novels, so I must move them up my TBR!
I couldn't pass up the opportunity to highlight Tamara Leigh's The Vexing, even if it is currently without a synopsis. Sir Durand, people, Sir Durand! You can read more of my thoughts below. In vintage Tamara Leigh style, the medieval cover is spot on ~ all the glorious colour and swooniness, both her cover art and writing is known for!
Thoughts, friends – do share them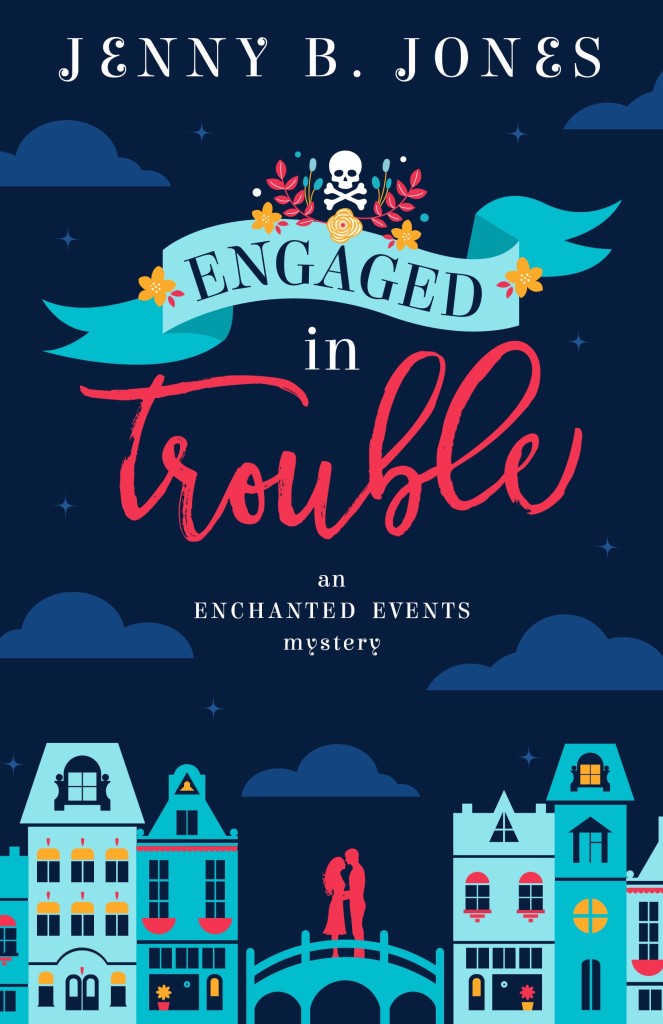 Engaged in Troubleby Jenny B. Jones
Enchanted Events Mystery #1
When a washed-up pop star inherits a wedding planning business, it's all bouquets and bliss until a bride turns up dead.
Paisley Sutton shot to stardom as a teenage rock sensation, but ten years later that star has fizzled out, just like her bank account. When she unexpectedly inherits her aunt's wedding planning business, Paisley leaves the glamour of Los Angeles for a charming small town in Arkansas. Thinking she'll arrive in Sugar Creek and liquidate the moldly property, Paisley's shocked to find Enchanted Events has experienced a major makeover and is now the place for brides. She's got two months to keep Enchanted Events afloat if she wants to sell and rekindle her music career with the profits.
Paisley's tossed into a world of vows and venues, but her most difficult challenge comes in the form of one demanding bride. When this Bridezilla's found facedown in her cake, all fingers point to Paisley as the prime murder suspect. And she does not look good in prison orange.
This former pop princess will need the help of her gun-toting, ex-CIA grandmother and her handsome neighbor, Beau Hudson, to unravel the mystery and clear her good name. As she and her unruly posse dig into Bridezilla's life, she discovers the woman had a long list of enemies. The closer Paisley gets to the truth, the more her own life is in danger.
Love is in the air this wedding season, but before Paisley can help the ladies of Sugar Creek say, "I do," she's got to unveil a killer. Or find herself the next target.
Engaged in Trouble is the first book in the long-awaited Enchanted Events cozy mystery series by award-winning author Jenny B. Jones. If you like laugh-out-loud adventures, small-town romance, unforgettable, sassy characters, and a mystery to keep you guessing, then you'll love this new page-turning series.
Really soon!
**Be sure to sign up for Jenny's book updates as she has a super special gift coming to her subscribers – a mixtape of short stories!**

Sign up for Jenny's book updates here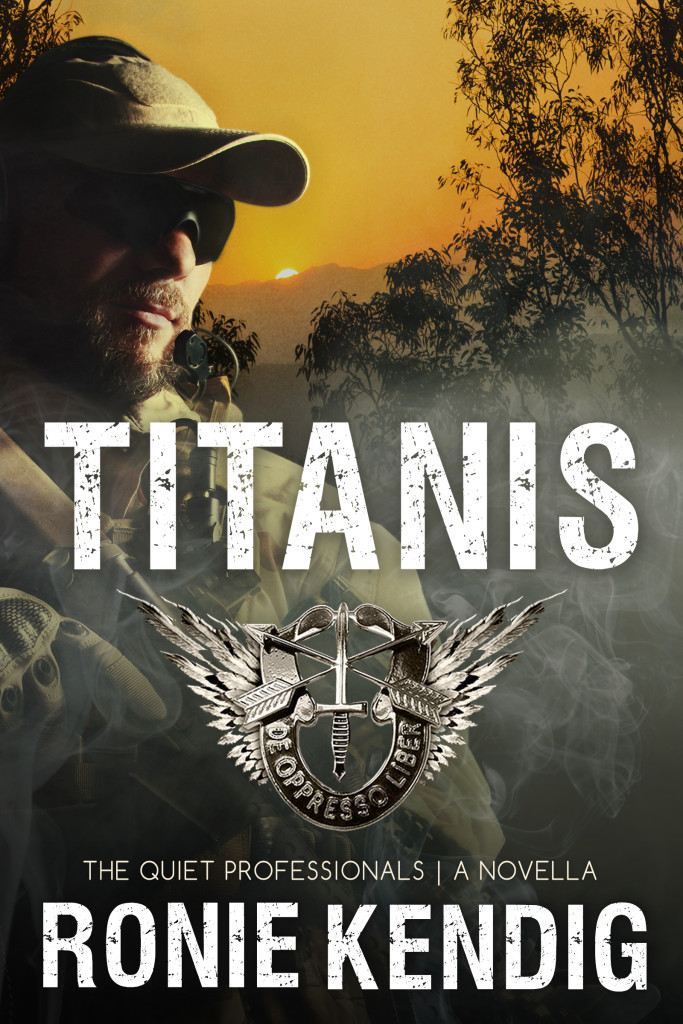 The Quiet Professionals: A Novella
Never Again.
A vow written in the blood of the fallen is threatened in Australia's rugged Top End.
Eamon "Titanis" Straider left the military and civilization behind after betrayal cost the life of a teammate. Living on this super yacht, the ViCross, Eamon reluctantly agrees to host an event for his parents, who are part of the Australian political machine. When an attractive woman arrives with his mother, Eamon is furious—and determined to find out what she is hiding.
Lady Ellis Rostov-Leclair has never felt so threatened as she does by the infamous "Beast of Cape York," a man notorious for removing people—by force if necessary—from his yacht. His uncanny perception endangers not only her reason for being aboard the ship, but a secret she's held for twenty years.
When the yacht is seized by a man with one goal: make those responsible for his brother's death pay—the Beast of Cape York must live up to his name and protect those under his charge, or die trying.
April 2017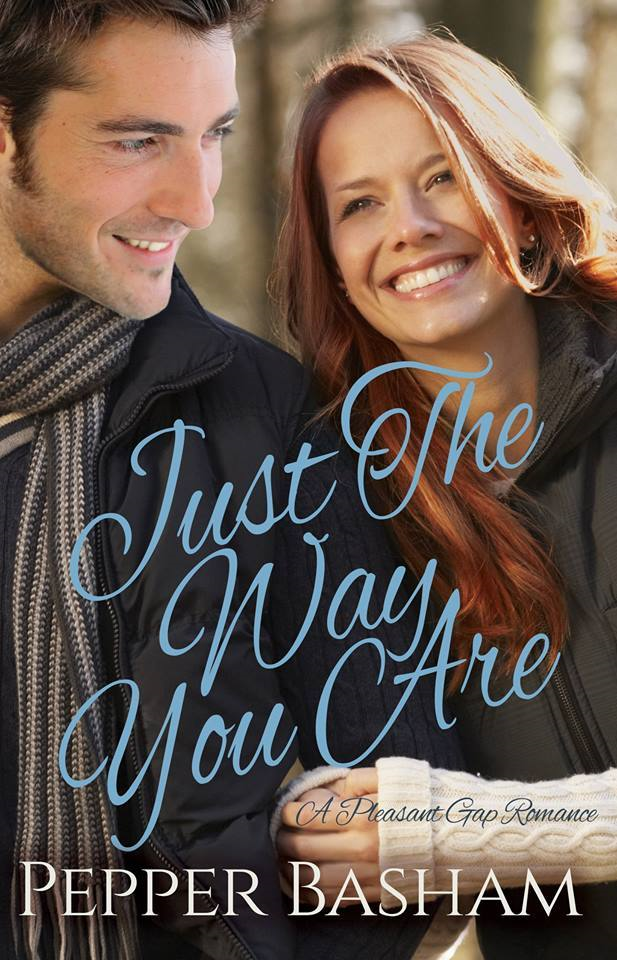 Just the Way You Are by Pepper Basham
Pleasant Gap Romance #1
Single mom, Eisley Barrett, prefers to keep romance housed within a centuries-old mystery, but when she travels to England to unearth the secret, an actor with a sordid past offers her heart a very different type of discovery.
Wes Harrison has a past he's ashamed to confess. Suspicious and cynical, he's managed to avoid romantic entanglements since a tragedy upended his career and life, that is until American Eisley Barrett comes along. Her authenticity and kindness upend his bitter assumptions and send his heart into unscripted territory.
When his past threatens to ruin a second chance at love, can some Appalachian matchmaking and letters from the grave salvage their unexpected romance?
Humor, love, mystery, cute kids, crazy families, and culture clashes make this Britallachian Romance a unique and delightful romantic comedy sprinkled with adventure.
April 2017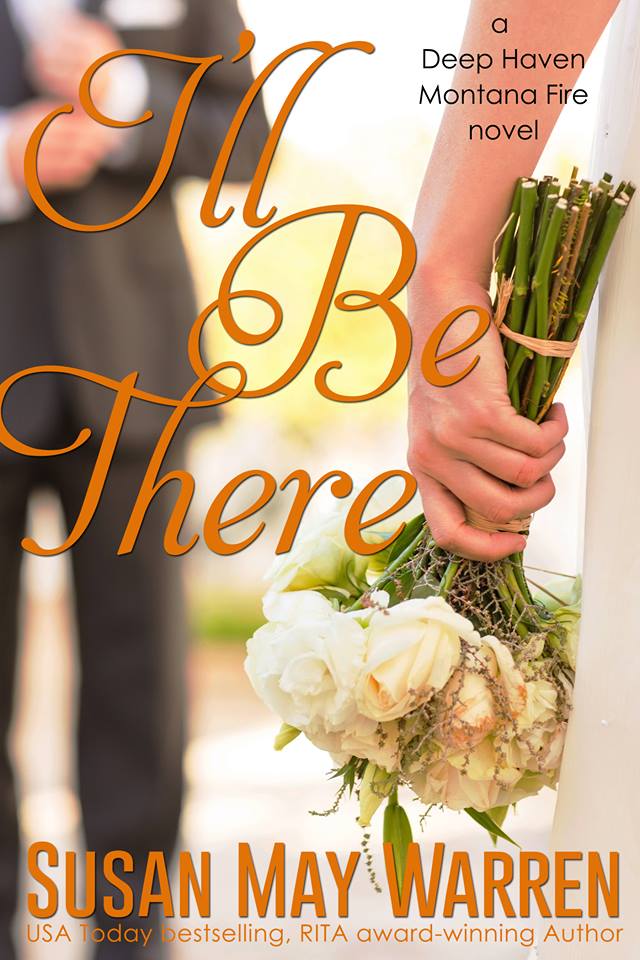 I'll Be There by Susan May Warren
A Deep Haven Montana Fire novel
From a USA Today bestselling and RITA-award winning author, a novel uniting two beloved series:
Smokejumper Conner Young can't wait to marry the woman who's stood by him for three years as he fought fires in the forests of the northwest. The only wound in the weekend is the lack of his best man–a brother whose murder is still unsolved. It's unfinished business that haunts him, keeping him from truly moving on.
Liza Beaumont, long time Deep Haven artist is a survivor of a brutal grizzly attack. Struggling with nightmares, she's not sure she's ready to join Conner's world. He's a hero, yes, but his life is rife with danger and stress and frankly she's not sure she has the courage to be the wife of a man who may not come home again.
When Liza's wedding invitation unearths a witness in his brother's murder, Conner's hope of solving the case is reignited. Suddenly, it's a choice between showing up to help Liza knit together their perfect day–or tracking down his brother's killer. But when his investigation finds its way to Deep Haven, and Liza's life is threatened, there may not be a wedding at all.
What happens when the smokejumpers from Montana Fire come to Deep Haven? Sparks, fire and hopefully…a happy ending.
May 2017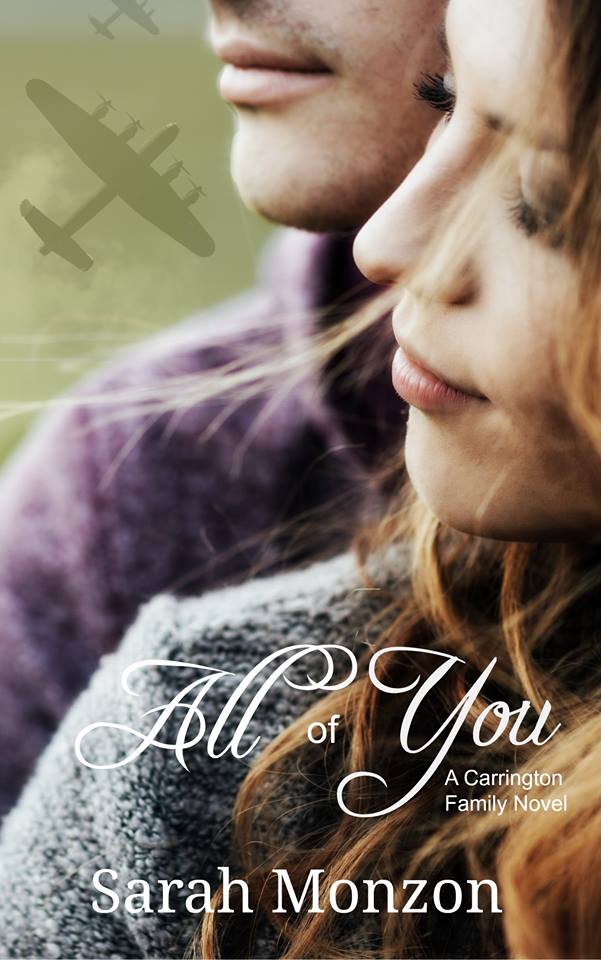 Carrington Family Novel #2
Maryland, Present Day
Jacqueline Rogers can rebuild anything…except the shambles of her past. A restorer of vintage planes, she's worked hard to earn the reputation of being one of the guys. The last thing she needs is a former Navy pilot fighting his own inner demons stepping in to defend her from dangers she thought she'd outrun long ago. Some battles must be fought alone.
After a freak accident severs Lieutenant Michael "Finch" Carrington's dreams, as well as two limbs, he's left with nothing but a fragile faith and a duty-bound promise to watch out for his friend's baby sister. A promise she insists is as unnecessary as it is unappreciated. But when she turns the tables and begins to weld together the broken parts of his life, it may be his heart that is in need of protection.
England, 1942
With the world at war yet again, Alice Galloway rejects her father's traditional expectations and offers her piloting expertise to the Air Transport Auxiliary. She may be a woman in a man's world, but when she overhears key intelligence, she must find the strength to transcend boundaries and her own fears. Or countless people may die.
Sometimes the past reaches forward to bring hope to the future.
May 2017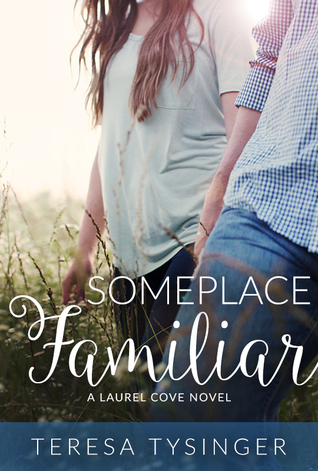 Laurel Cove Novel #1
Artist Livy Johnson needs a fresh start. That's what a broken heart and forgotten dreams can do to a person. On little more than a whim, she reclaims her grandmother's old home in quaint Laurel Cove, North Carolina and vows to restore its original charm. When she literally collides with childhood friend, Jack Bowdon, Livy wonders if she's back for an entirely different reason.
Jack can't believe his childhood crush is back. As the owner of Bowdon's Supplies, and once again the town's most eligible bachelor, he offers to help Livy with repairs. Together they embark on the project—and an undeniable whirlwind romance.
But it's not all smooth sailing. Together they must find a way to survive the destructive pain of their pasts and ultimately discover God's grace waiting to renovate their hearts.
May 2017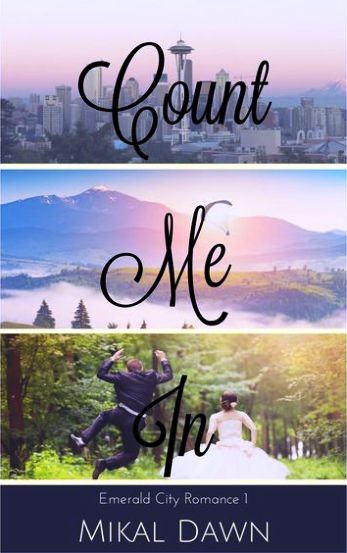 Count Me In by Mikal Dawn
Emerald City Romance #1
Allegra Spencer has been living a careful life. Her safe job as an accountant is book-ended by going to church and the gym. Okay, sometimes the gym.
Fine. She goes to church. And the coffee shop.
She avoids risk at all cost, preferring to stay safe in her cozy condo. Until her accounting firm goes belly up and she's suddenly out of a job.
Tyler Hawk had a glorious career as a star NFL Tight End. He retired on a high note and is now living a second dream of owning his own business leading others on extreme outdoor adventures. But he needs help with his books–and his heart.
When Allegra takes the job, sparks–and water–fly. Will Allegra be able to show Tyler he's worth so much more than his star-status while being open to the most thrilling adventure of all…love?
May 2017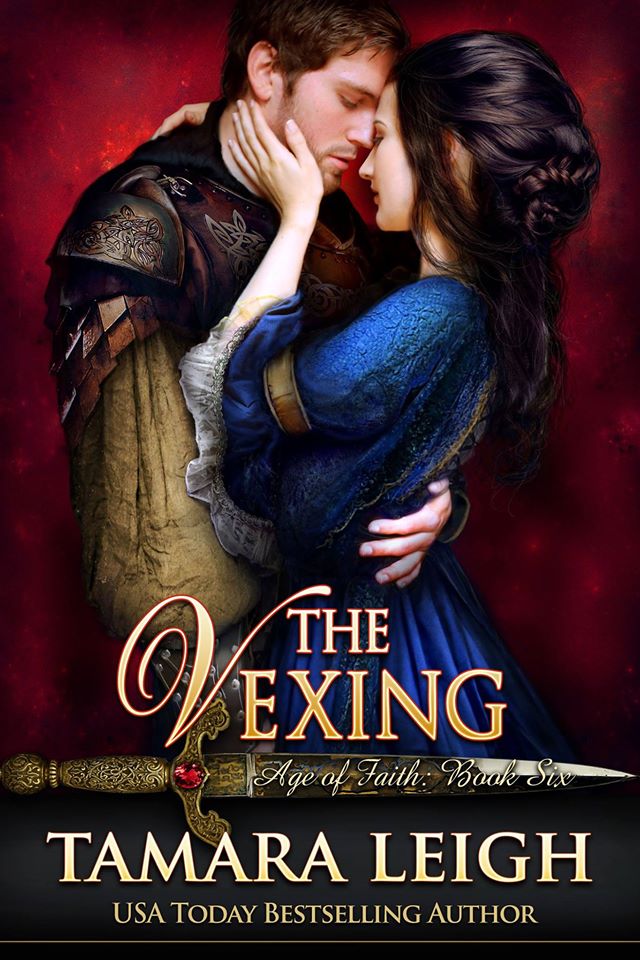 The Vexing by Tamara Leigh
Age of Faith #6
Sir Durand's story!
I don't really need to say more, do I?! If you haven't yet had the pleasure of reading Tamara's wonderful Age of Faith series, now's the time to get caught up with all 5 books available FREE if you are a Kindle Unlimited member until May 12. Trust me, you want to know Sir Durand's journey ~ he appears in books 2 to 5 ~ before you get to The Vexing…CAN. NOT. WAIT.
May 2017