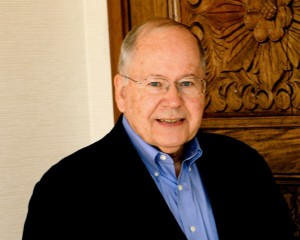 Chatting with Doc Mabry today about his latest release, his optimal reading time, and a novel he couldn't put down! Be sure to enter the giveaway for a chance to win a copy of Cardiac Event.
Are you a re-reader? Why, or why not? And if you are, what are some of the books you have read over and over?
I actually read both Kindle and print books. For a doctor's appointment or to read on a trip, it's generally Kindle. And when I'm sent a book to read in view of an endorsement, I prefer the Kindle version. Because some of the books I really like came out before e-books became popular, I gravitate to my print copies when I re-read them. These include the books of Robert B. Parker and Ross Thomas (both deceased).
When is your optimal time to read – do you prefer to read in one long block, or do you also read for five minutes here or there when you can?
When I really get into a book, I hurry back to it, but often my schedule is such that I'm writing rather than reading. I always read a bit at bedtime, but my eyes close too soon for me to go very far.
I'd love your thoughts on novellas. Are you thumbs up or down? Or does it depend?!
It depends on how invested I've become in a book. If I'm not totally interested, I'll often put it down, but sometimes I finish it if it's short. On the other hand, there are novels that I hate to see end and wish they were longer. By the way, I have learned, as I wrote three novellas of my own, that it's often harder to write a short book than a long one.
Are you faithful to a genre, an author, or simply quality writing?
I usually stick to a genre (mystery, suspense, adventure) and have preferred authors, but I'm always searching for new names in hopes of adding them to my list of favorites.
Which factors most influence your selection of a book?
It helps if I'm familiar with the work of that author, of course. The first thing I read is the back-cover blurb. If that sounds interesting, I'll read the first few pages. Agent Noah Lukeman says the writer has to hook the reader (or editor or agent) in the first five pages—I give them three.
Your fiction pet peeve?
I'm turned off by authors who don't bother to do even the simplest research. For example, in one book a best-selling author had his hero receiving an IV pain killer that isn't available except for oral administration. A couple of minutes with a computer would have given him that answer and let him be accurate.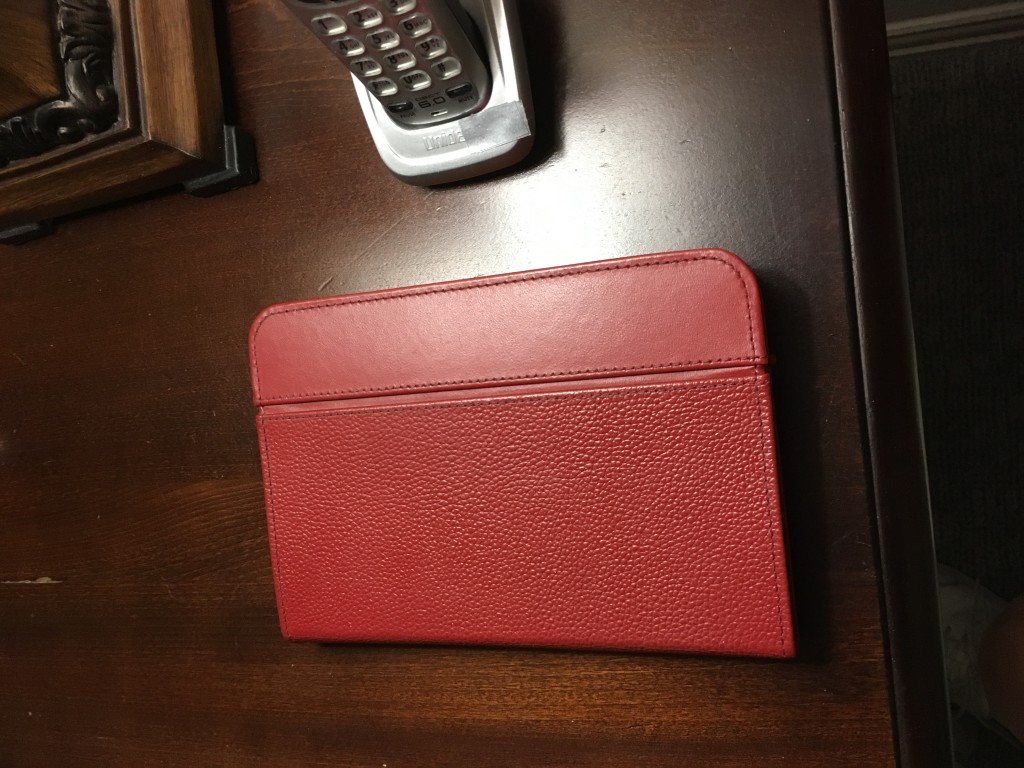 "My TBR list varies from day to day, but right now it consists of books I'm reading in view of endorsement or as an influencer, and they're on my Kindle. As you can see, it's an old model, but it serves me well."
What book have you read this year that you could not put down, and why?
I found myself hurrying back to pick up The Enoch Effect by Rick Acker, because part of me kept thinking, "Is this possible?" I had the same questions with some of the later books by my cyber-friend, the late Dr. Michael Palmer.
How do you mark your spot – folded page corner, bookmark, dollar bill, whatever is at hand?
I have lots of bookmarks featuring my own novels, so there's always one handy. Interestingly, I have to confess that when I first started reading on a Kindle, I found myself reaching for a bookmark when I had to put it down.
Whose debut novel impressed you more than you anticipated?
Amazon lists nine pages of debut novels for 2017, and I'm certain there were an equal number in preceding years. One doesn't jump out at me as having impressed me more than I anticipated. Rather, I'm delighted that so many of these novels were Christian fiction. The field certainly isn't dead, despite those who say it is.
When reading, what makes or breaks a story for you?
I have to quickly realize what challenge the protagonist faces and identify in some way with him/her. I can't tell you how many books I've started with great hopes, only to put them down unfinished because the author didn't hold my attention.
What are some of your favourite CF reads from around 10 years ago, or further back?
When I first had the idea of writing Christian fiction, an editor suggested I read Peace Like A River. I finished it in two days, and decided I could never write that well—but I wanted to try.
Snack/drink of choice while reading?
I don't usually drink while reading, but I sometimes grab a diet root beer between meals.
What book cover has really caught your eye?
I'll have to give props to the woman who designed the covers for my three novellas, Dineen Miller. Her cover for Silent Night, Deadly Night just exactly captures the mood of the first scene in the piece.
Which author makes it easy to turn off your internal editor?
When I took my first class with Alton Gansky, he said that once we started writing we'd never read the same way again. He was right. Who lets me turn off my internal editor, the one that says, "I'd do it this way" or "I'd choose different words?" Probably James Scott Bell.
What book do you wish you had written? Why?
Oh, that's a hard one. I don't think I can name just one. Quite often I see a new release in the field of Christian (or Inspirational) fiction, and think, "I wish I'd written that one." There are so many ideas, I don't think I'd ever cover them all, and I'm certain that the writing style of so many of my colleagues would handle them better than I.
Thanks Richard!
Don't miss Richard's latest medical thriller!
Cardiologist Dr. Kirk Martin continually crosses swords with Dr. Cliff Hamilton, so he is surprised when Hamilton asks him to care for him after a heart attack. When he is ready for discharge, Hamilton is found dead in his hospital bed, and Martin is suspected of murdering him. 

After another doctor is found shot to death, Martin's girlfriend, nurse Janet Rush, reminds him to be careful because he may be next. Can he save his own life while searching for the identity of the real murderer?
Dr. Richard Mabry is a retired physician, now writing "medical suspense with heart." His works have garnered critical acclaim and been finalists for ACFW's Carol Award, both the Romantic Times' Inspirational Book of the Year and Reviewer's Choice Awards, the Inspirational Readers' Choice, and the Selah Award. He is an active member of multiple authors' groups. Cardiac Event is his eleventh published novel.
Relz Reviewz Extras
All Things Mabry @ Relz Reviewz
Visit Richard's website and blog
Buy at Amazon: Cardiac Event or Koorong