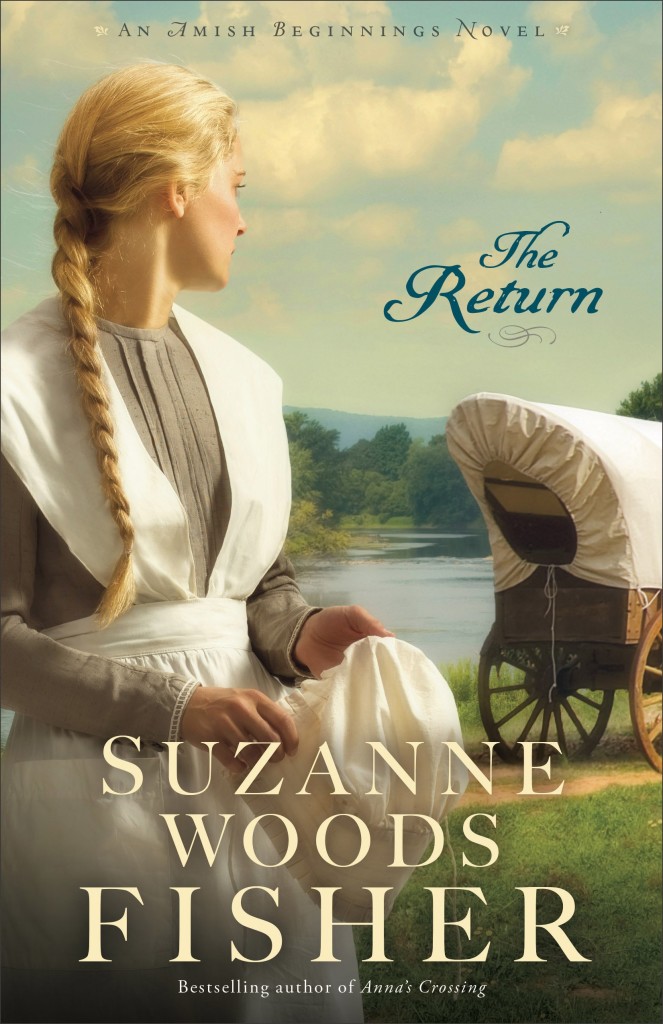 Meet a young German immigrant in
Suzanne Woods Fisher's
Amish historical
The Return
Revell
*****
The Story

Beautiful and winsome, Betsy Zook never questioned her family's rigid expectations, nor those of devoted Hans, but then she never had to. Not until the night when she's taken captive in a surprise Indian raid. During her captivity, Betsy faces brutality and hardship, but also unexpected kindness. She draws strength from native Caleb, who encourages her to find God in all circumstances. She finds herself torn between her pious upbringing and the intense new feelings this compelling man awakens within her. 

Handsome and complex, Hans is greatly anguished by Betsy's captivity and turns to Tessa Bauer for comfort. Eagerly, Tessa responds, overlooking troubling signs of Hans's hunger for revenge. When Betsy is finally restored to the Amish, have things gone too far between Hans and Tessa? 

Inspired by true events, this deeply layered novel gives a glimpse into the tumultuous days of prerevolutionary Pennsylvania through the eyes of two young, determined, and faith-filled women.
Introducing Betsy
Brief physical description
Betsy Zook is a fresh-off-the-boat 18-year-old German immigrant, with smooth skin like fresh cream, thick blond hair, and wide blue eyes. Beautiful and winsome. And surprisingly sturdy.
Resembles…
Picture the actress Scarlett Johansson as a young woman—back when her appearance and countenance was gentle, soft, appealing.
Strengths and weaknesses
Betsy never questioned the rigid expectations of her church, not until everything was stolen from her one night in an Indian raid that killed her family. Without any of the scaffolding that had given structure and meaning to her life, she has to find her own way.
Quirk (if any)
This might seem like an odd quirk, but it ends up being an important part of who Betsy becomes. While she is a captive, an Indian warrior cuts her cheek with his knife. Despite healing, the scar is a continual reminder of her experience as a hostage.
Your inspiration for the character

Betsy's strength as a character came as a surprise, even to me. About midway through the writing of The Return, Betsy stood up and took over the rest of the story! So much so that my editor read the final manuscript and re-did the photo shoot for the cover. Tessa Bauer (another strong female character) had been the focus, but now Betsy is on the cover.
Background to the story 
The Return is the third in the 'Amish Beginning' series, following the story of Anna, Bairn, and Felix as they emigrate to the New World in Anna's Crossing, and settle into Penn's Woods in The Newcomer. There are many true aspects of history in this series, which is the best reason to read historical fiction, I think. Painless lessons!
Thanks Suzanne!
Relz Reviewz Extras
All Things Fisher @ RelzReviewz
Visit Suzanne's website and blog
Buy at Amazon: The Return or Koorong